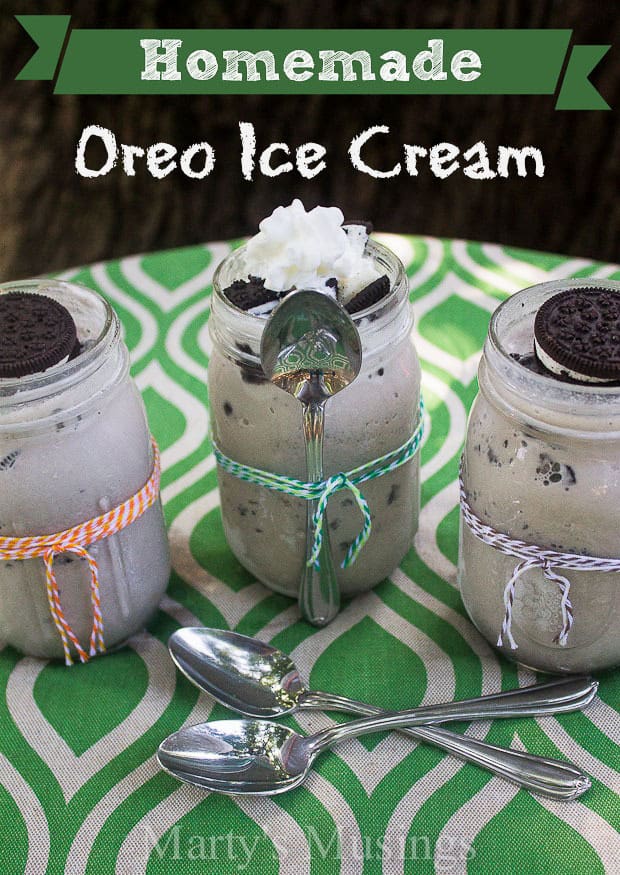 When I was a kid our summer was not complete without my mama's homemade fruit ice cream.
It might be strawberry. Or peach. Or even banana.
My dad and I would go to the ice warehouse where he would get enough ice for our hand crank ice cream maker.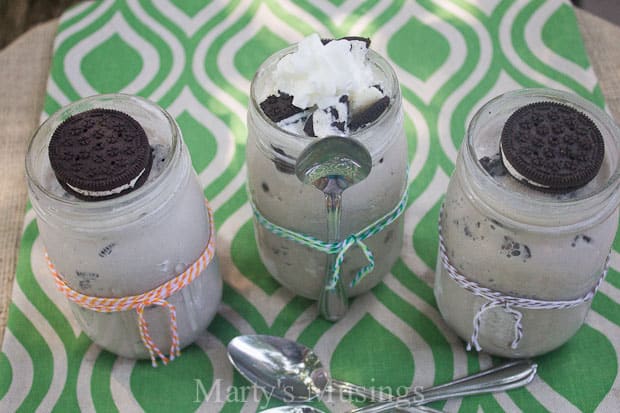 Do y'all remember that? No electric one for us! Our White Mountain ice cream maker was the best.
I can still see my dad sitting in his chair, turning that handle over and over.
He might even let me try my hand at it, but the more the ice cream froze, the harder it was to turn.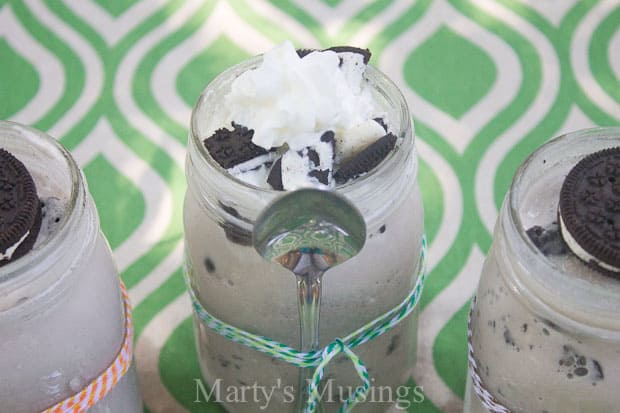 It was such a summertime tradition and a way that I remember my heritage even though my folks are no longer living.
So I have a treat for you before fall comes and swallows up those summertime memories.
Homemade Oreo Ice Cream!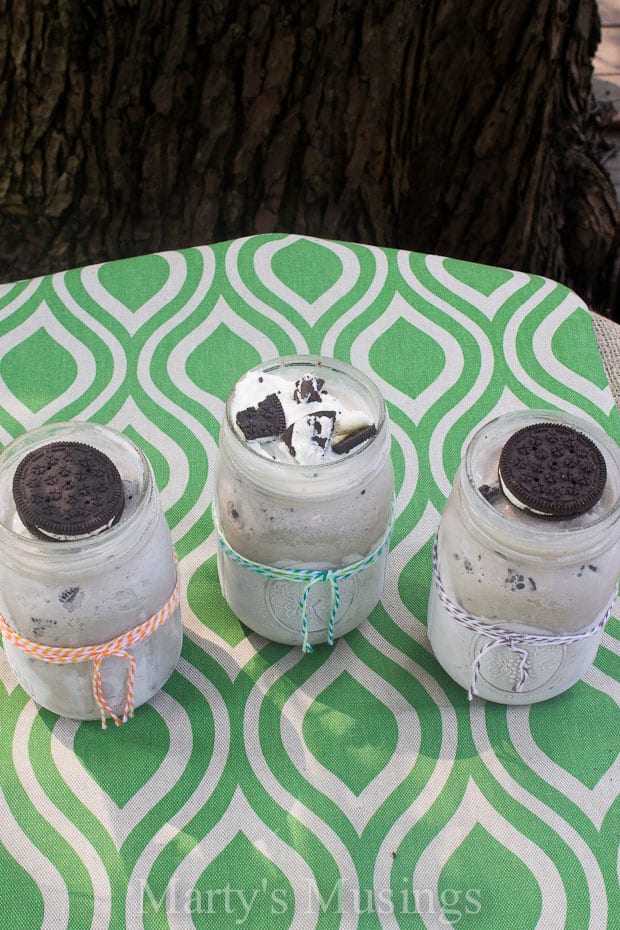 This is not my mama's ice cream!
This recipe is for all you chocolate lovers out there who like to change it up a bit.
I'm letting y'all in on a top secret recipe because it's a family favorite.
And you are like my family ~smile~
Shhhh. Don't tell anyone I told you ~wink wink~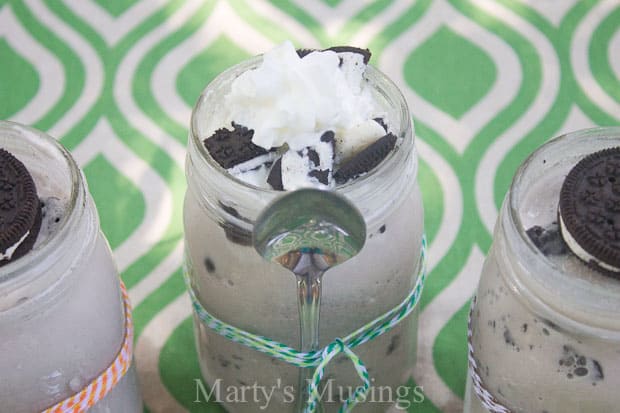 Homemade Oreo Ice Cream
2013-09-01 08:20:49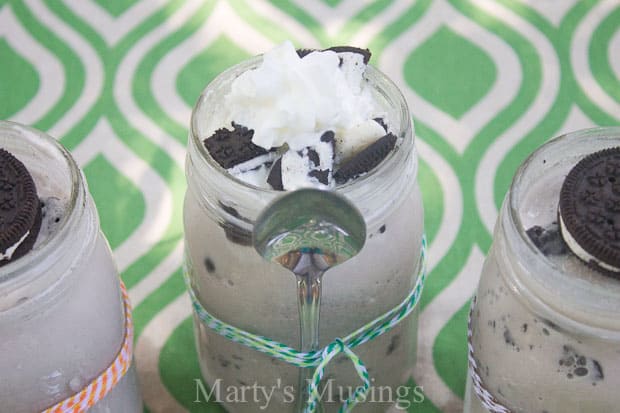 Terrific ice cream freezer recipe for all you chocolate fans!
Ingredients
4 eggs
1 can sweetened condensed milk
1/4 cup flour
1 cup sugar
1 pint half & half
1 pint whipping cream
1 small pkg oreo cookies
1 tsp vanilla
whole milk
Instructions
Beat flour with eggs slowly to avoid lumps. (I just do this by hand with a whisk.)
Add sugar until dissolved.
Add whipping cream, half & half, sweetened condensed milk and vanilla.
Crumble the cookies and add them to the rest of the mixture. The larger you leave the oreos the bigger the chunks will be in the final product.
Pour into ice cream freezer and add whole milk to the fill line.
Freeze as directed on machine.
Notes
***After the ice cream is done churning (according to your ice cream maker instructions) put the ice cream in the freezer to harden. This recipe does not get very hard immediately so I often make and freeze this the night before. You can use individual jars or cups or freeze entirely in the canister.
I have used milk with less fat if I don't have whole milk.
Marty's Musings https://www.martysmusings.net/
Want to see more of my favorite desserts?
Just click on the picture to be taken straight to the post.