Fence Board O Holy Night Sign
This post may contain affiliate links which won't change your price but will share some commission. Read more here.
Disclosure: I was provided compensation by BEHR to write this post but the thoughts and opinions expressed are my own.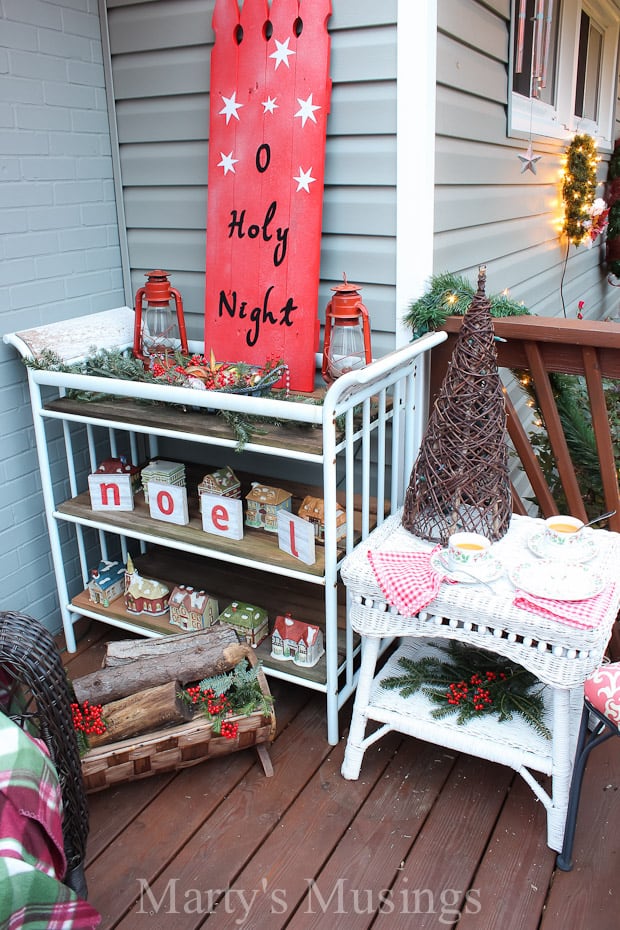 (Stay tuned for a giveaway at the end of this post!)
It's time to jump full steam ahead into the holiday season!
Yesterday I shared a precious memory of my sister and her favorite Mexican Wedding Cookie recipe.
Today I'm joining my fellow Behr Paint bloggers in a challenge to come up with an original outdoor project for our homes.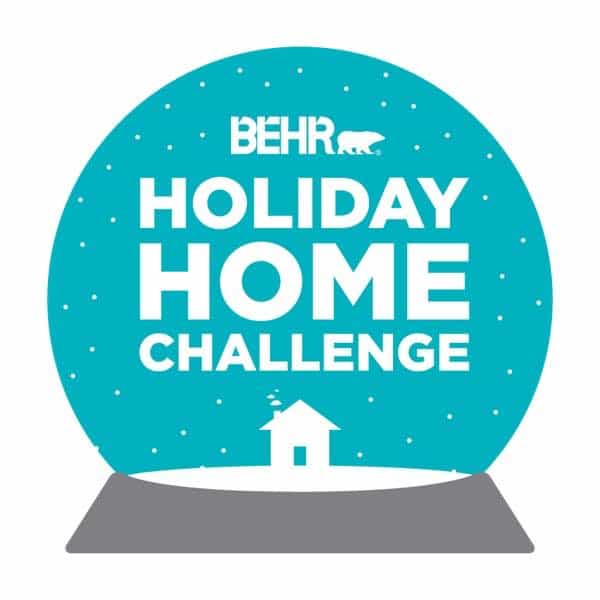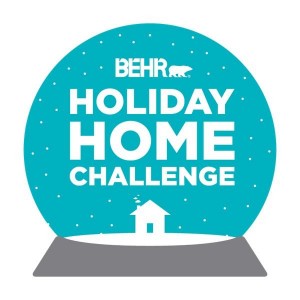 Is it any surprise my DIY hubby and I teamed up to create a new fence board sign?
First there was the fence board Christmas tree,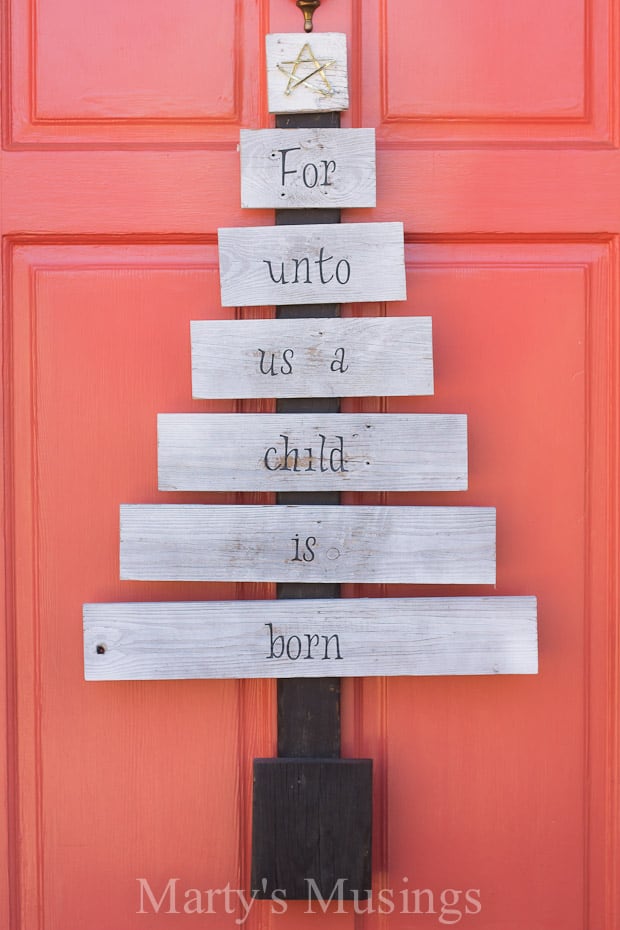 then the Joy sign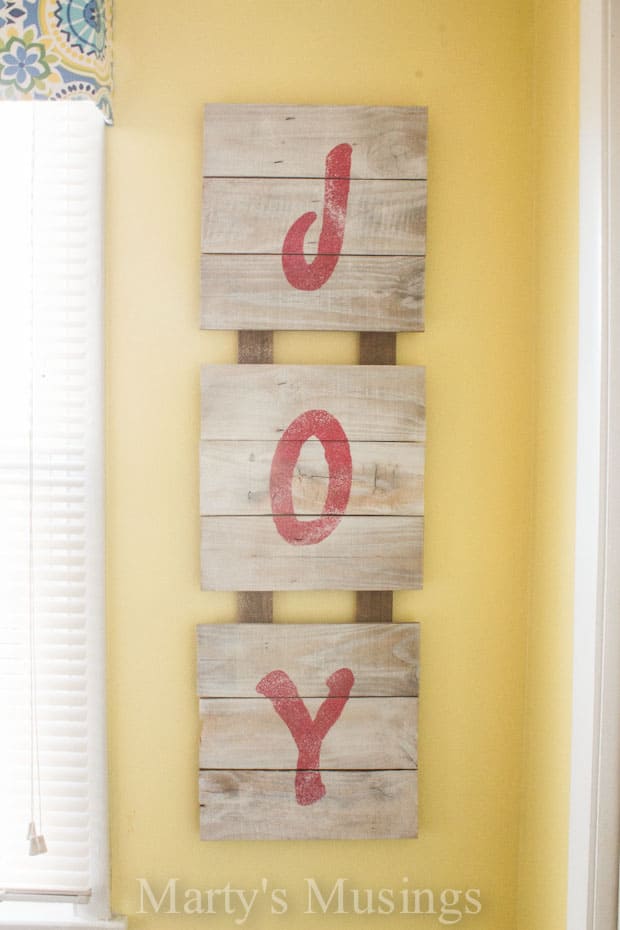 and last year the Chalkboard Christmas Countdown,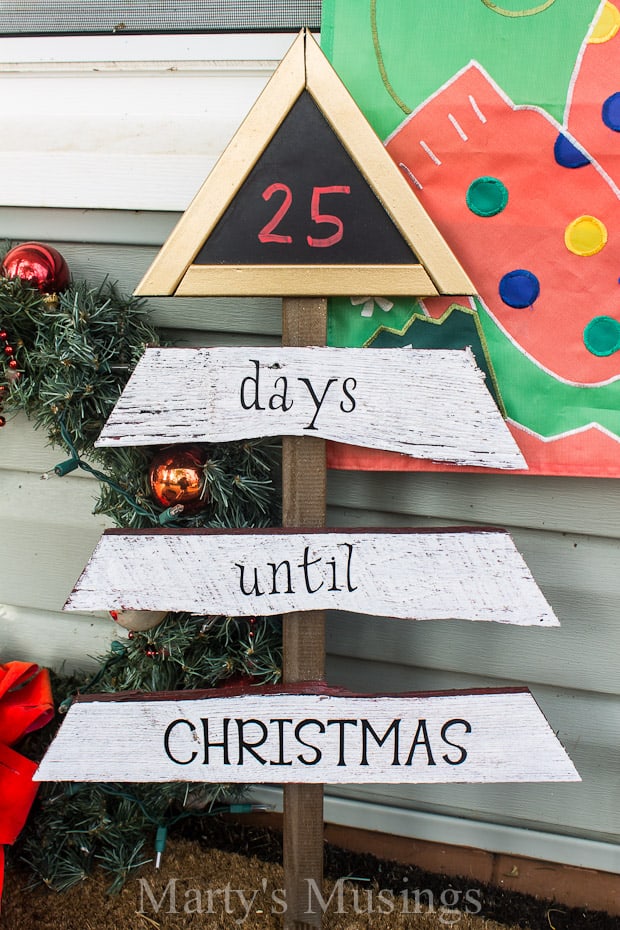 Obviously we love to decorate our home for Christmas with the look of rustic signs!
This year I wanted to finally decorate our front deck the way I decorate the inside of our home, with rustic charm and a cozy, come on over y'all, kind of welcome!
Our O Holy Night project obviously began with Tim selecting fence boards that were relatively uniform to each other.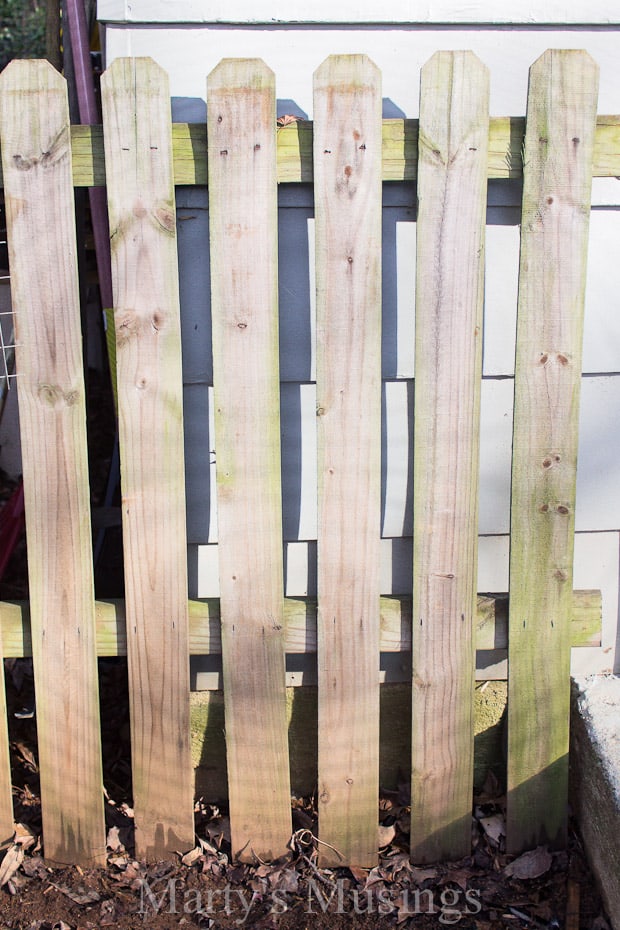 He then cleaned the boards with a cloth and sanded them lightly.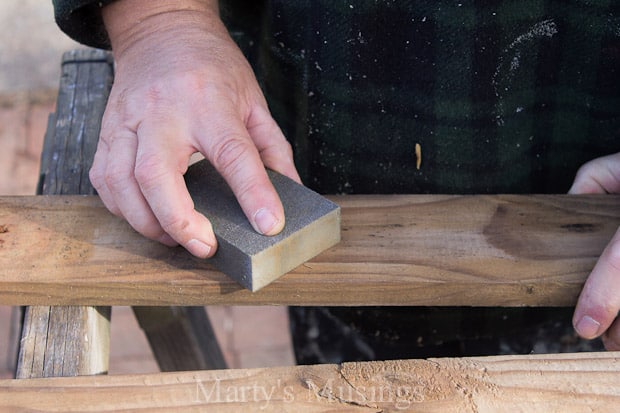 He flipped the boards onto their face on saw horses and placed them side by side, clamped them together and glued and screwed on the rear supports.
I chose Behr Premium Plus Ultra Exterior Semi-Gloss Enamel #P170-7 100 Mph (that's the color name) for painting the fence boards.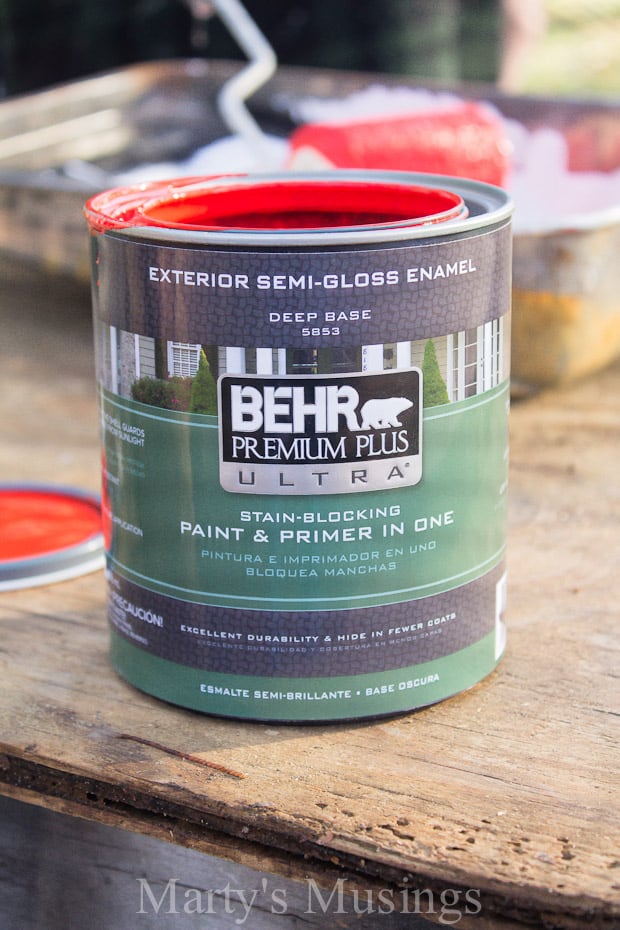 Tim used two coats of the Behr paint to cover the wood.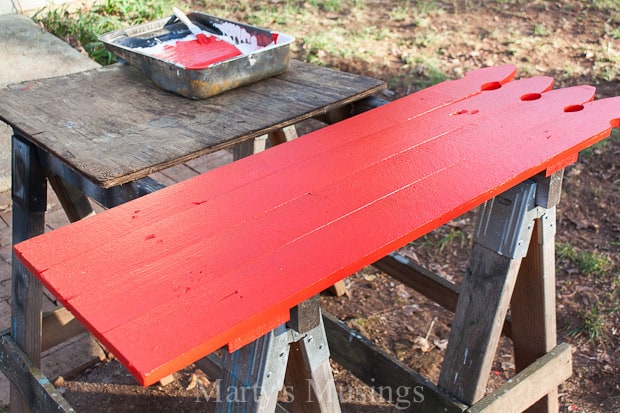 For a little sparkle I then sprayed the boards with Krylon Glitter Blast Diamond Dust. I'm all about a little glitter and bling at Christmas!
After Tim finished with his part it was my time to work on the words. I used my Cricut diecutting machine and chose the Jasmine cartridge for the lettering, set on shadow, 4 1/2″.
For the star I used my Accent Essentials cartridge.
My go to vinyl for an outdoor project is this product in black and this one in white. I won't use any other vinyl except Expressions Vinyl.
You can see the pictures of the steps below but you'll need to read all the step by step instructions in this post. Once you get the hang of transferring the letters it's really not that complicated. The fence board is a bit trickier because the surface is unpredictable but the beauty of it is its imperfections!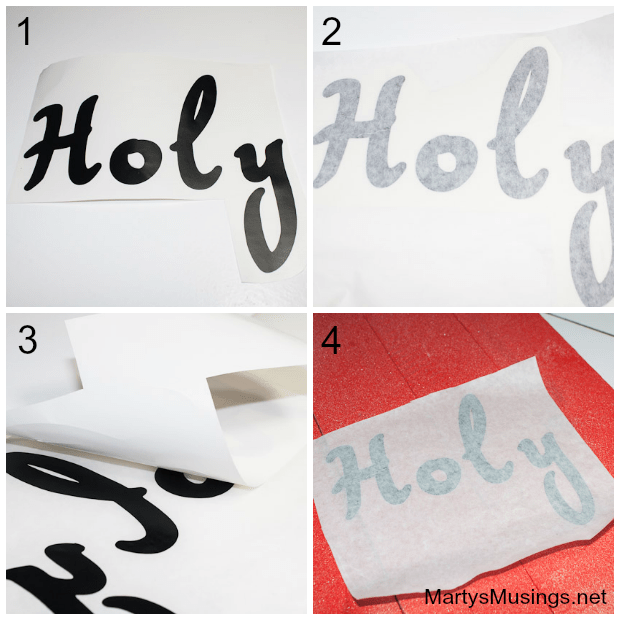 Here's the finished project!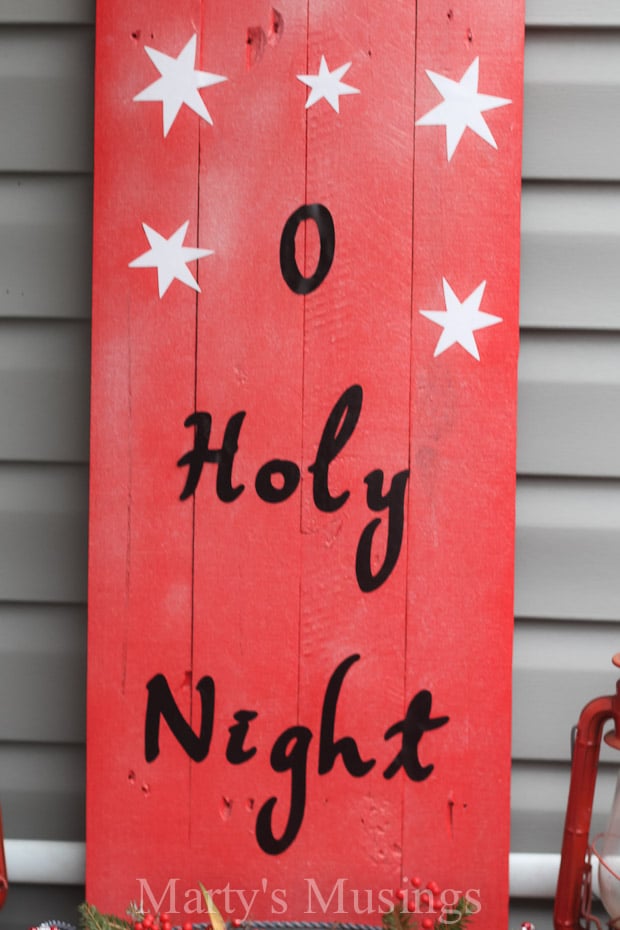 I decided to use the sign on my yard sale changing table turned DIY garden cart all decorated for the season.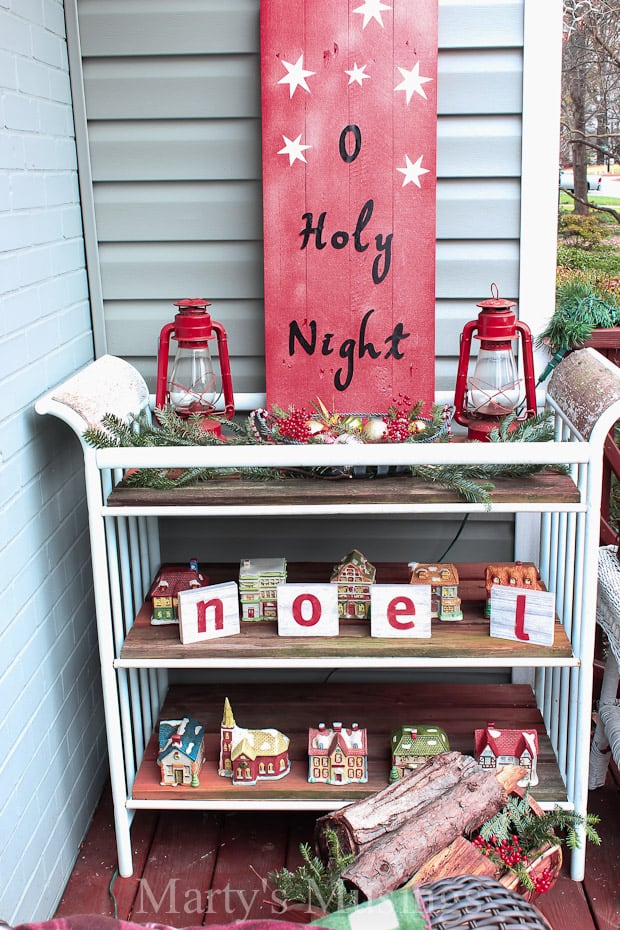 This inviting little nook on my deck is now ready for guests.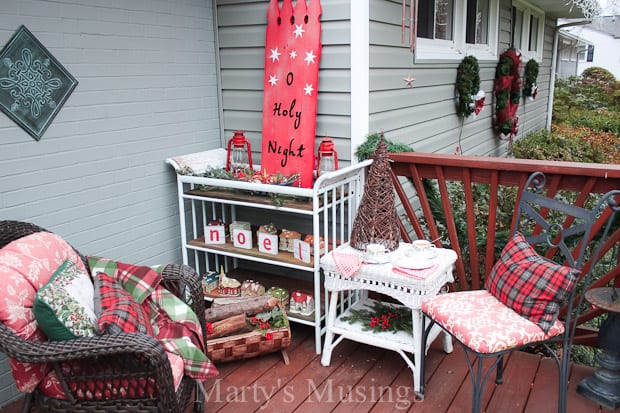 Can you see I've set a little table for us with those special cookies I was talking about and my favorite Instant Russian tea?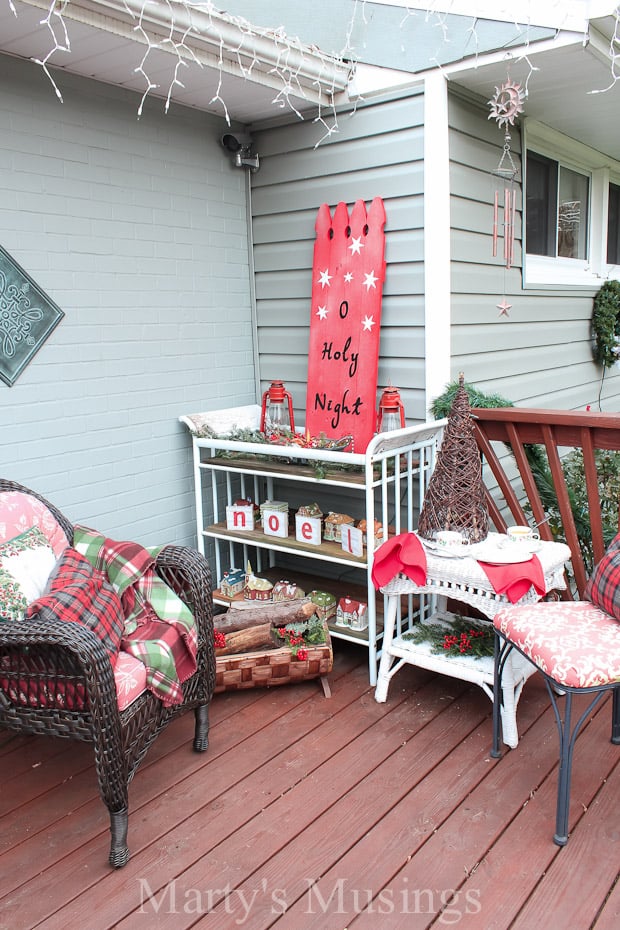 I have much more to show you of my outdoor decorating and more fun Christmas projects and recipes to come!
Before then I hope you'll visit my Behr girls and see their amazing creativity on display!
This post contains affiliate links. You can read my disclosure policy here.