I Didn't Choose to be a Pastors Wife
This post may contain affiliate links which won't change your price but will share some commission. Read more here.
As I was teaching my children to write during my many years as a homeschooling mom, I never dreamed that one day at least one of my kids would enjoy writing like her mom and would wield the pen as a mighty sword. Rachel is so much like me with the way her writing comes from a well of deep emotions. Inspiration strikes and lives can be touched when we allow ourselves to be vulnerable in those deep places in our hearts that hold sacred truths.
Thank you, Rachel, for your advice for the young pastors wife and reminding us that it is a blessing when we serve God first and our husband second.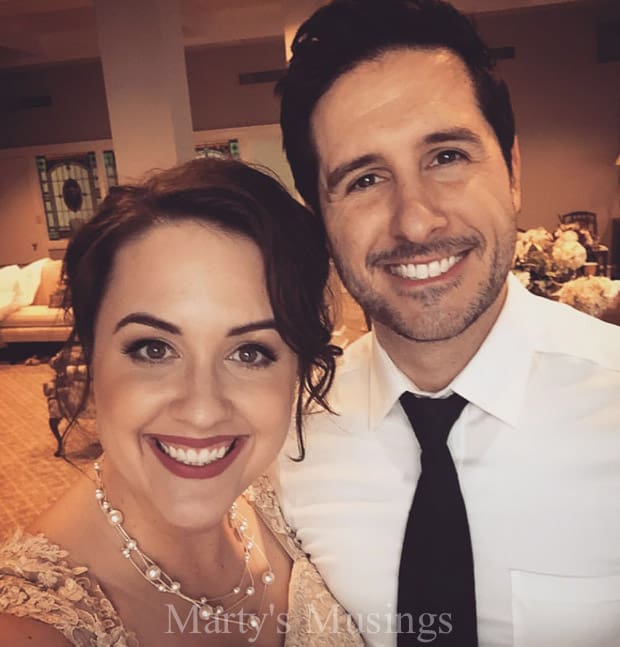 My husband and I recently began counseling a soon to be married couple who are going into the ministry. We had them over for dinner one night and they were picking our brains for advice and honest answers regarding the good and bad of church ministry.
It made me reflect on the path my life had taken.
Some girls grow up dreaming of being a pastor's wife.
Seeing her fantasy of baking meals for the sick, owning a house with a white picket fence and parenting 2.5 kids, all while masterfully juggling being a stay at home and leading the women's bible study at church and never yelling at any of her 2.5 kids.
I didn't have that vision (although I can't deny I'd love a house with a white picket fence…or any fence if we're being realistic.) I knew I wanted desperately to be a wife and a mom but having watched my own mother's heart broken and my dad overly criticized in their church careers I wanted no part of that life. That didn't mean I didn't want to play an active role in whatever church I was attending, but I was not a fan of the junk that came with ministry.
I didn't choose to be a pastors wife.
I'm pretty sure that's why God decided to pick Donny for me.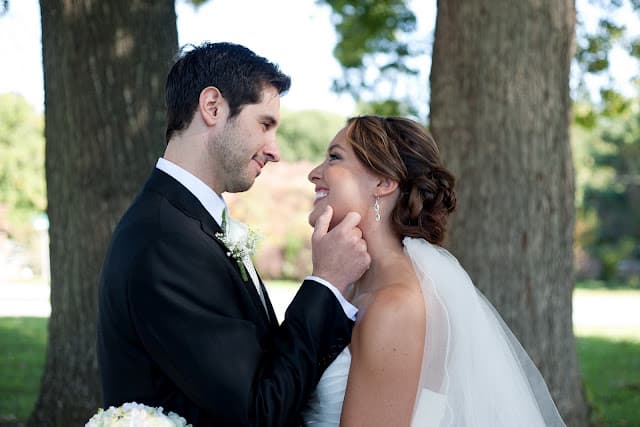 You see, God has quite the sense of humor.
My husband's title is "worship pastor," but for all intents and purposes it should be far more encompassing, like "worship pastor/graphic designer/janitor/secretary/accountant." He wears many hats and most of those hats no one will ever see or know about.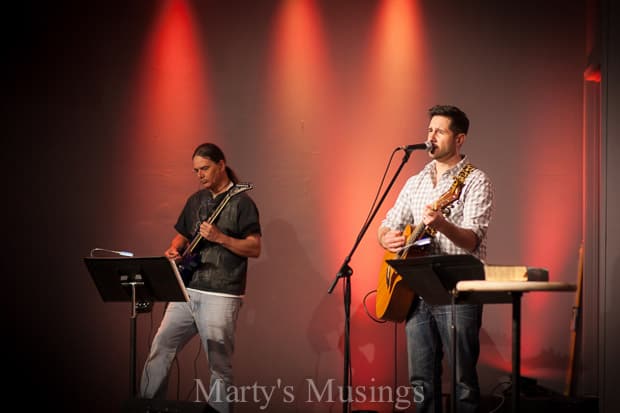 I didn't choose to spend many nights alone because he has church functions or meetings that have to happen when other people are off their 9-5. jobs My husband doesn't stop at 5pm…or even 8pm…or even 10pm…
I didn't choose to have the stress of him not getting full paychecks for months on end because the church wasn't stepping up to the plate. To wonder if our (at the time) unborn chid was a wrong decision, that we couldn't financially handle it.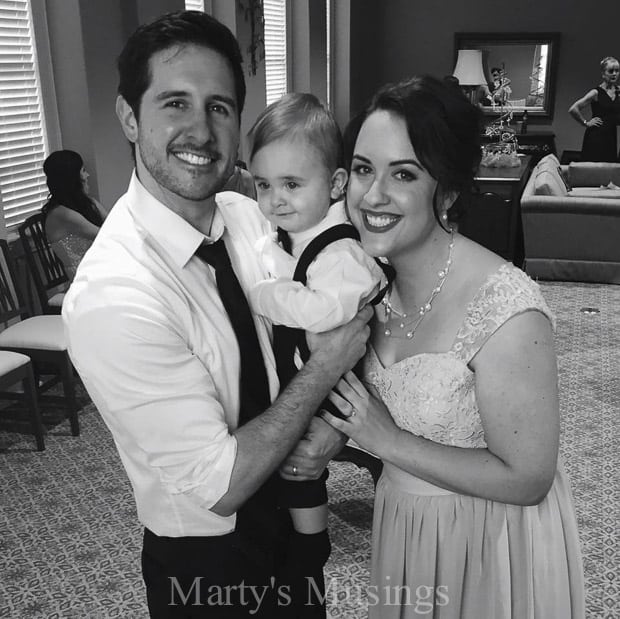 I didn't choose a road that meant I would watch my husband's character be attacked, would watch his heart break when church members he deeply cared about left the church. Those same people going on about their days as if he had never invested in their life while he was left behind with a deep heart wound.
I didn't choose to have phases of our church life that would feel so very, very alone.
As I looked into the faces of this young couple we were ministering to I began to think about the things I would have told the younger me when I married Donny.
I would tell myself that I didn't choose to be a pastors wife, I chose to be DONNY'S wife.
My identity does not lie in his career path.
I would tell myself that even though he may be gone some nights his schedule has given him
precious hours of each day
with our son. Their bond is something I could never replace and they would not be as close if he had a job that restricted him from being at home for chunks of the day.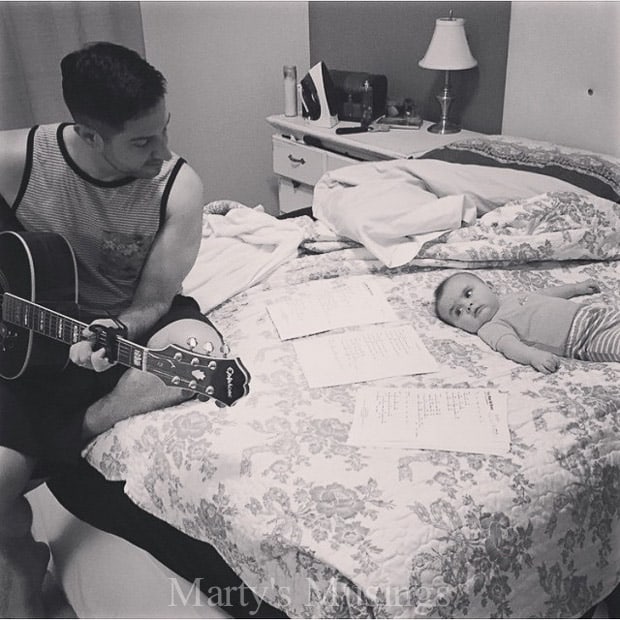 I would tell myself that my faith needed to be strong to weather the financial storms of church plants. That I should learn sooner vs later I can only be controlled by allowing myself to be overwhelmed by fear, anxiety, and worry. Key word: allowing. Those chains don't bind me anymore (or at least most days. Habits are hard to break.)
I would tell myself that I have the honor of loving a man as selfless as Donny, that though his heart may break over and over, it's only because he loves and cares so deeply for people.
I have the honor of watching him bring a congregation to their knees in worship on Sunday mornings, ushering in the Holy Spirit with his passionate prayers. I also get to watch our son see his Daddy on stage and light up – so completely engaged watching his Daddy lead worship. I hear his sweet baby voice add his cooing to the body of believers in song and I feel as if my heart could burst.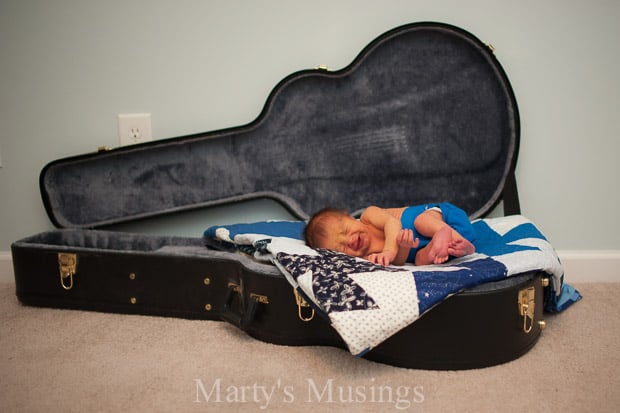 I would tell myself to shift my focus from being lonely to finding MY own ministry. And no, that doesn't have to be in the church! I know I just heard you gasp when you read that, didn't you? Its true!
My identity lies in Christ
and not my husband – I have my own talents I was designed to use. I have my own circle of people I have been called to invest in that may or may not attend our church. And that is OK! (This one has taken me 4 years to figure out)
And you know what else I would tell myself? That I am blessed. So very blessed.
I get to watch my husband follow his dreams – a calling on his life. What greater thing could we teach our son but to follow his own dreams, too? We have a church family who loves us. We are in a community that NEEDS us. And I get to share a bond with my husband that only those in the ministry would understand. A bond that goes beyond the emotional, physical, and mental realms but that dives into the spiritual realms.
I am called to be his biggest supporter. Not because I'm a pastors wife, but because I am DONNY'S wife. And he just happens to be a pastor too. I wouldn't have it any other way.
Check out more of Rachel's wonderful writing in these posts: