Valentine Craft Ideas
This post may contain affiliate links which won't change your price but will share some commission. Read more here.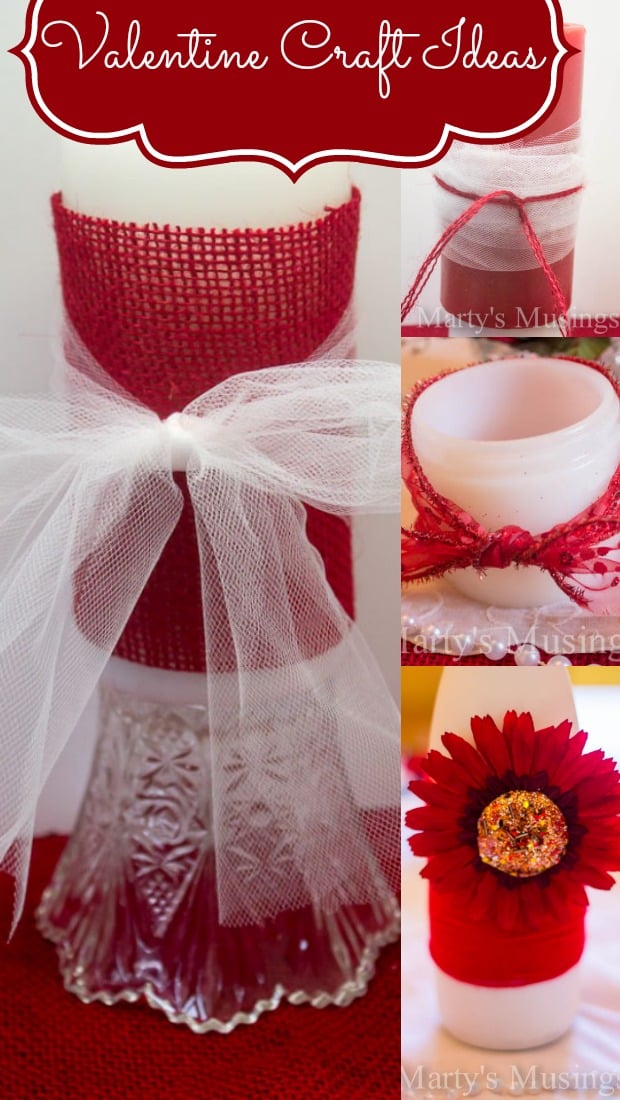 My Valentine centerpiece is a complete mismatch of jars and candles, pearls and flowers, glitter and burlap.
And I love it!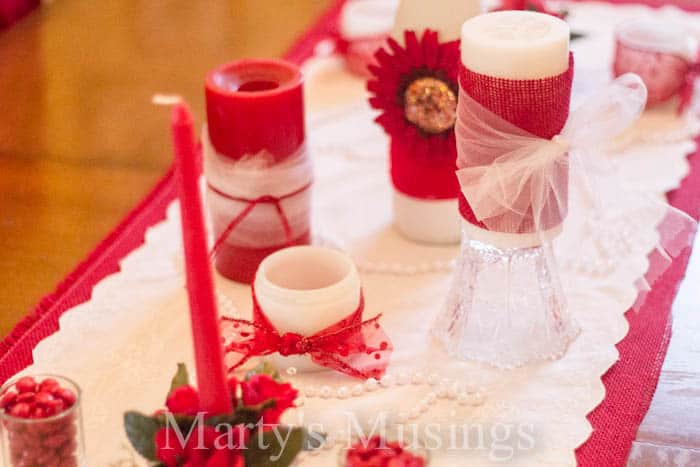 I thought I'd share these Valentine craft ideas and how I used thrifty repurposed items from my *shopping center* in the attic.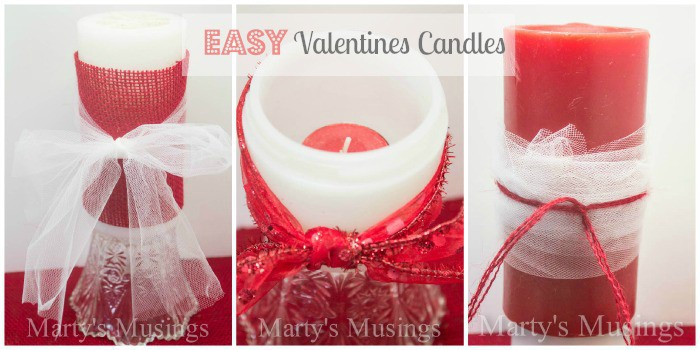 See this little jar? you'll never guess where it came from or what it started out as.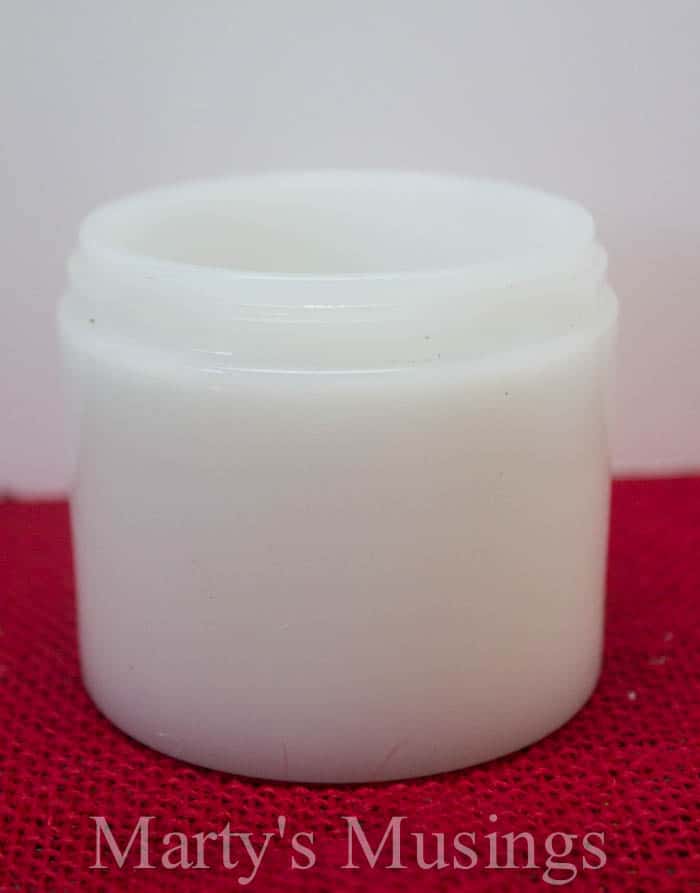 It's been eight years since my daughter Rachel's 16th birthday party. These little white cold cream jars bought at a yard sale for pennies were part of the table decorations. (They've been in the attic all these years. Don't judge my poor little jars!)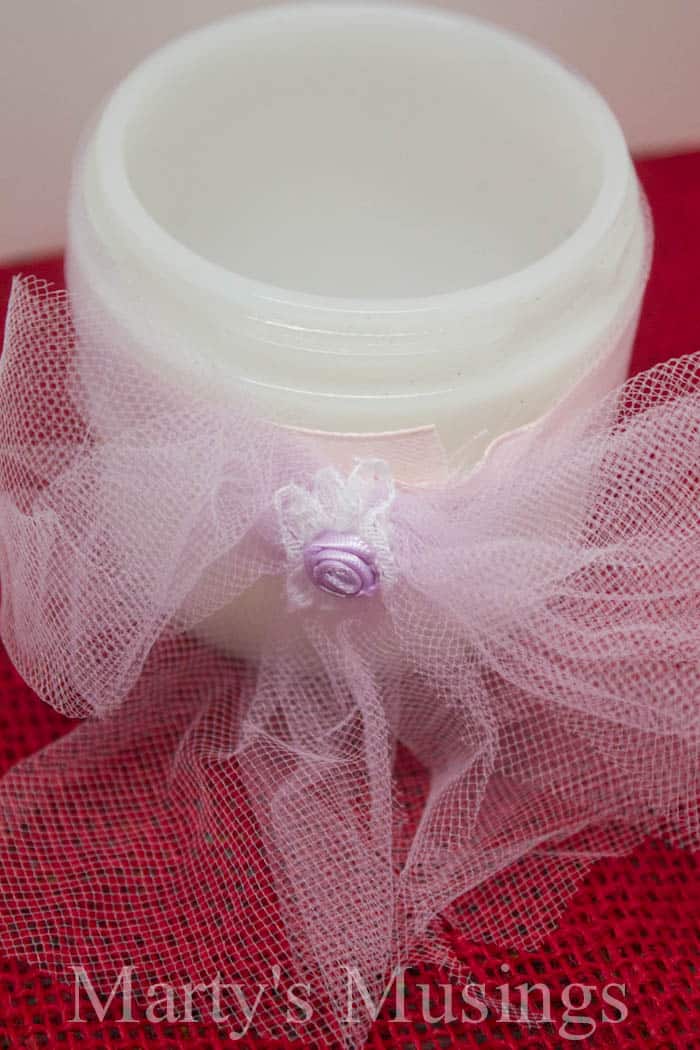 I dug shopped in my attic, added a Christmas ribbon and updated my sad little jar.
It's all sparkly now.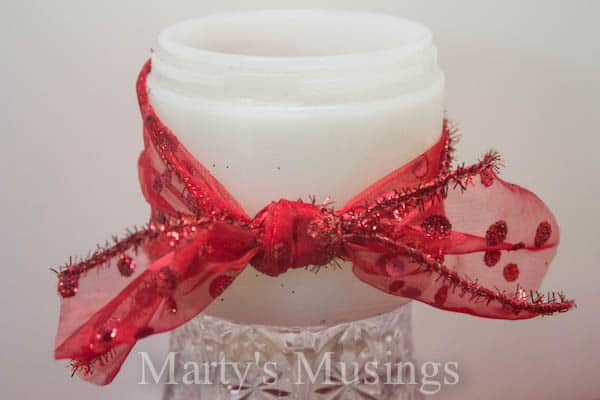 This white candle got a new dress of red burlap and tulle and a crystal base to stand on.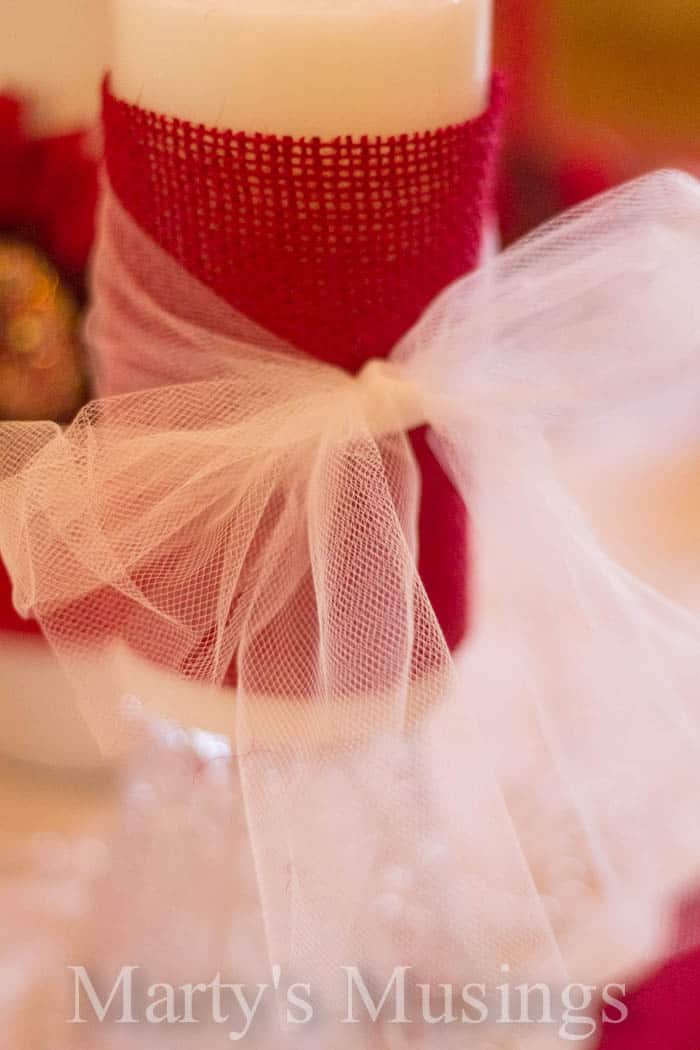 So dainty and proper.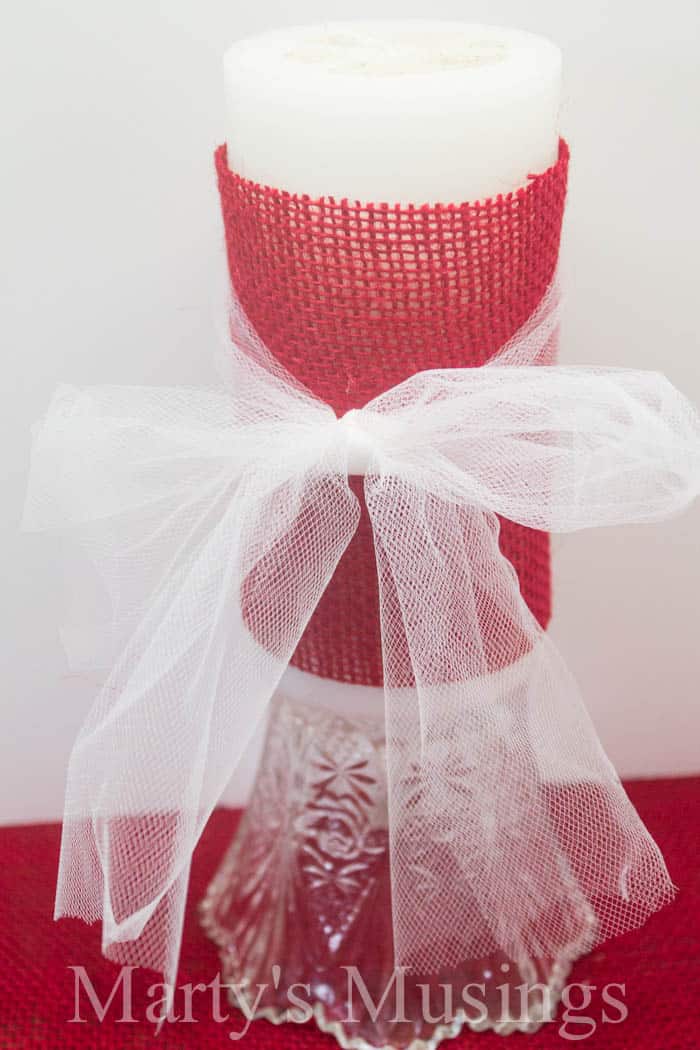 The red candle received a sash of white tulle wrapped with a silly strand of red burlap thread.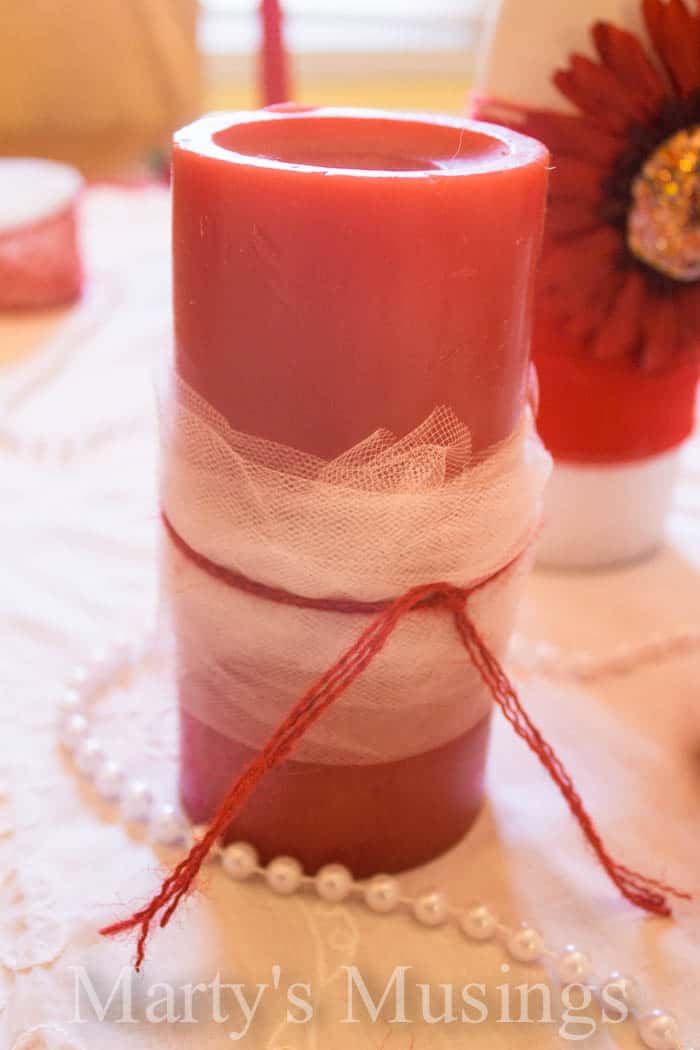 She's a little chipped and battered but she's a pretty gal.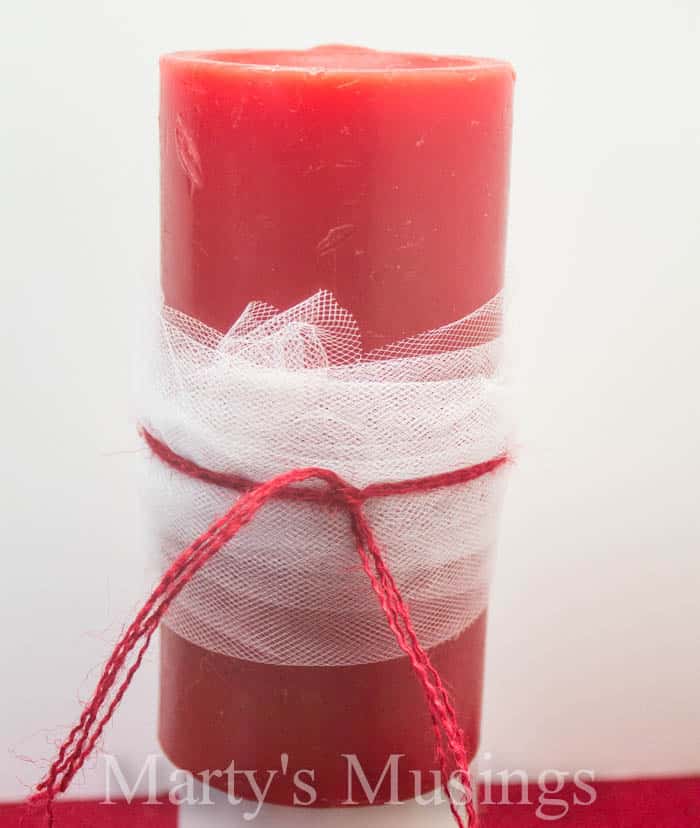 The crowning jewel of the centerpiece? Here she is!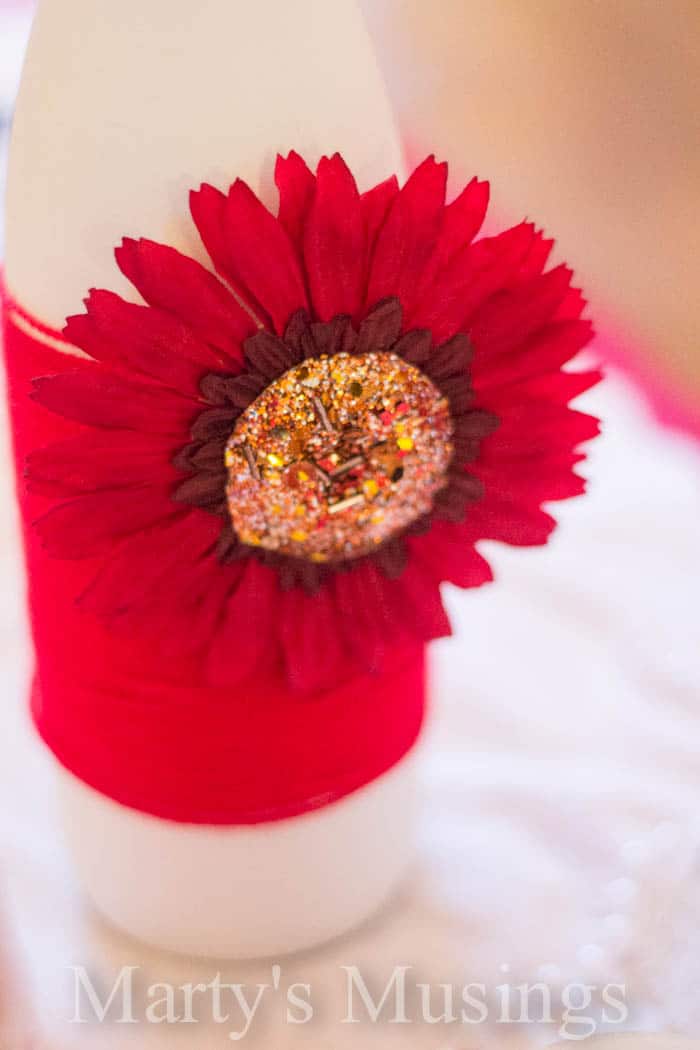 Take a yard sale wine bottle and spray paint it white. Buy an after Christmas hair bow for $.25 at the craft store.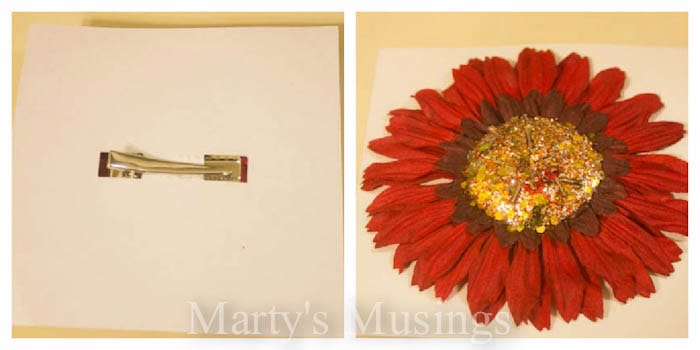 Add a little bit of leftover Christmas ribbon and some yardsale yarn.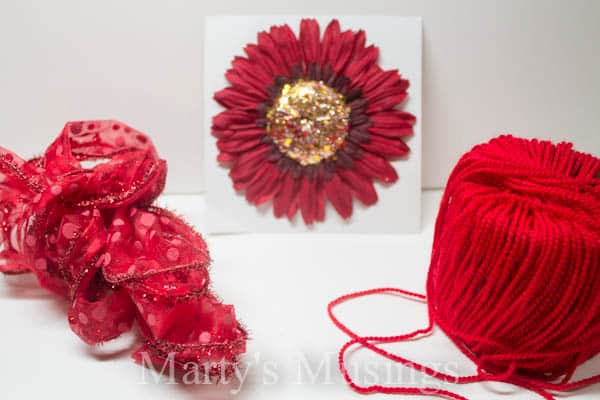 What do you get? A fabulous anchor for your Valentine's centerpiece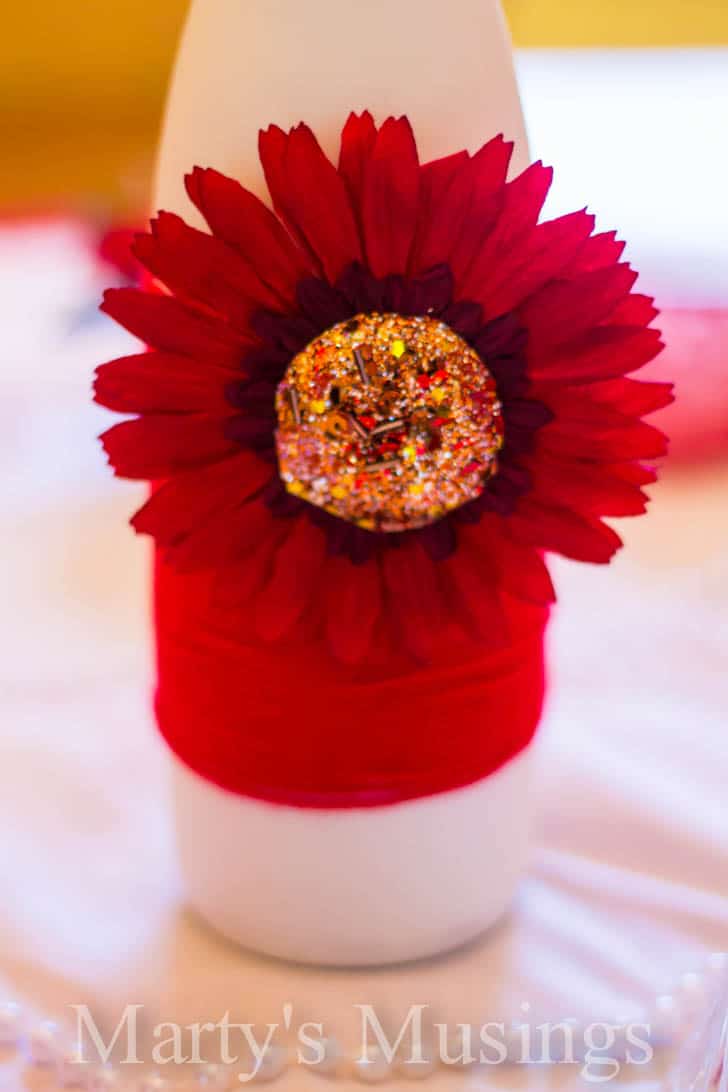 and a nice accompaniment to that old cold cream jar.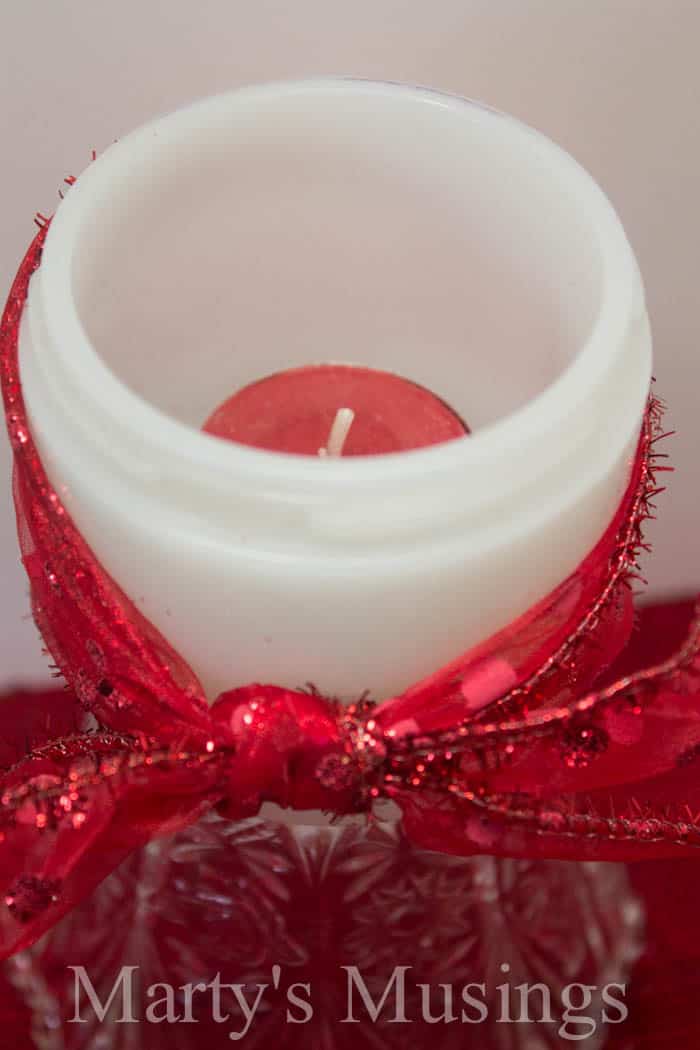 Just a little bit of time, tenderness and love to spruce up my thrifty decor!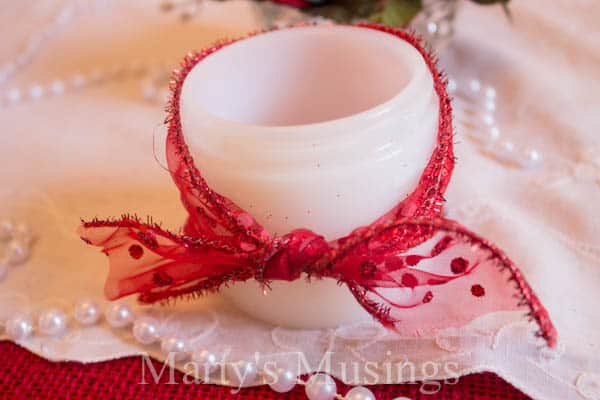 I have about 25 more cold cream jars in the attic. Anyone have any other great uses for them?
How about 25 DIY Valentine's Day projects to give you a burst of inspiration? Or take a look at our 25th Wedding Anniversary celebration (Valentine's Day no less) and the fabulous decorations my niece and daughter surprised us with, as well as the photo booth we used to catch our family being goofy. Can you blame me for loving the sweetest day of the year?