Thrifty Valentine's Day Decor
This post may contain affiliate links which won't change your price but will share some commission.
Thrifty and easy Valentines Day decor ideas will have you shopping your home, books and photographs for easy and sentimental ways to decorate your home.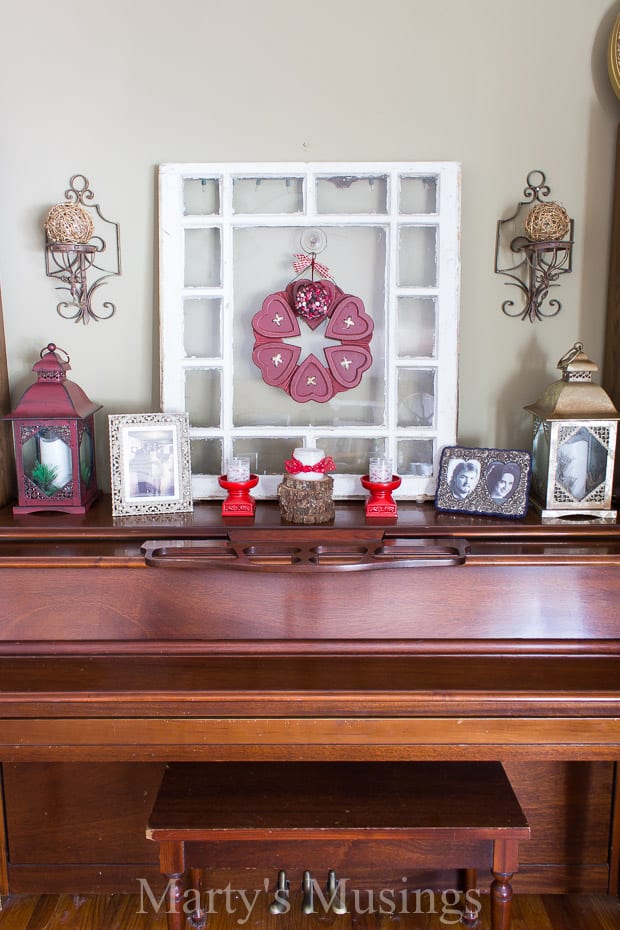 To me Valentines Day decor is a lot like my marriage.
(You're on the edge of your seats right about now, aren't you?)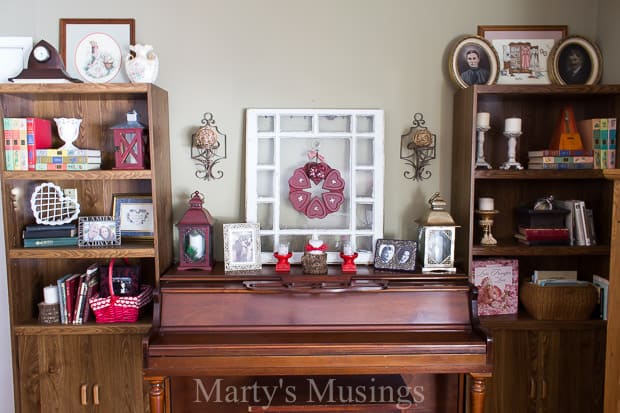 Comfortable.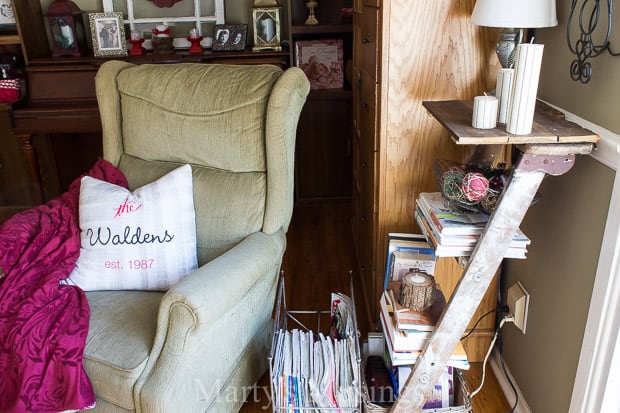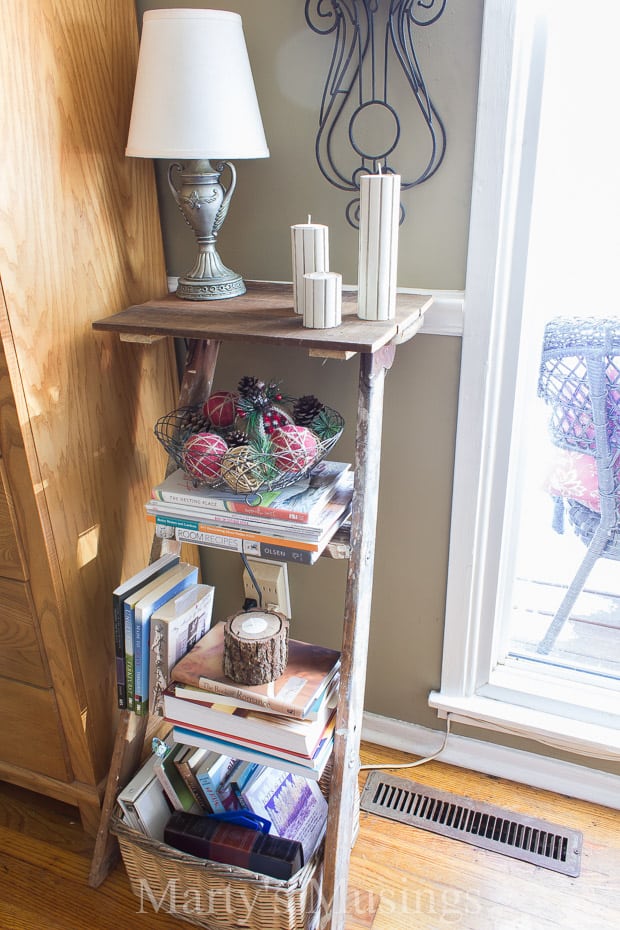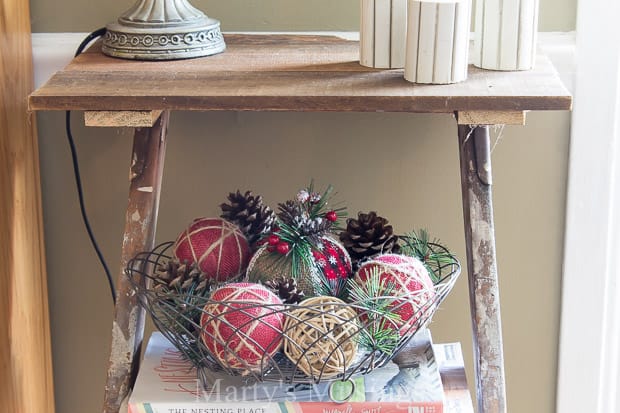 Neutral with pops of color.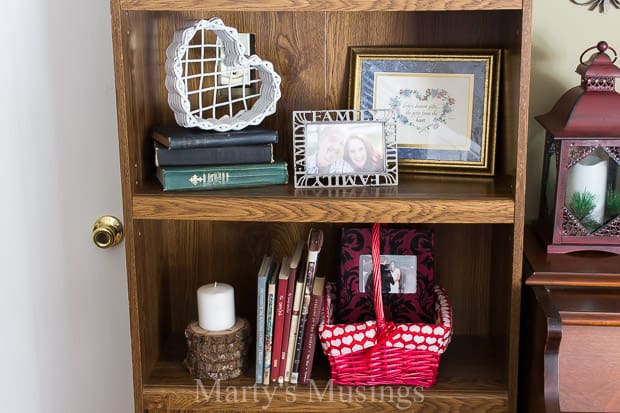 Sentimental and charming.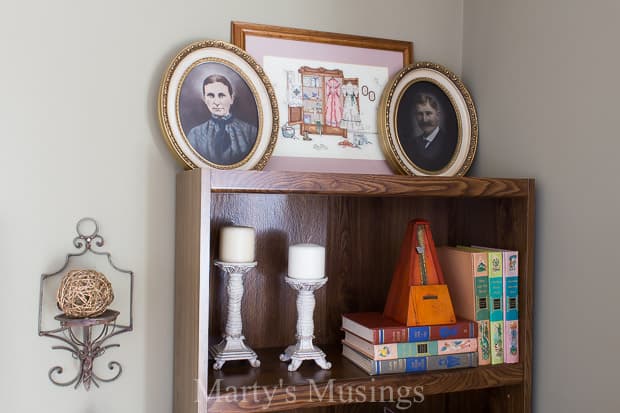 Well worn with years of value left.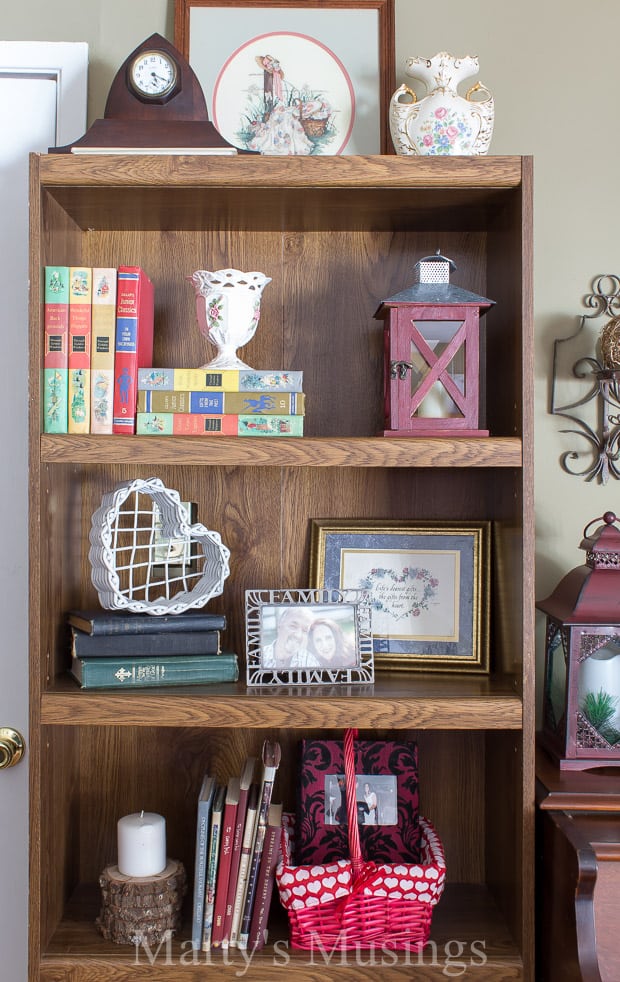 A little rustic with a lot of warmth.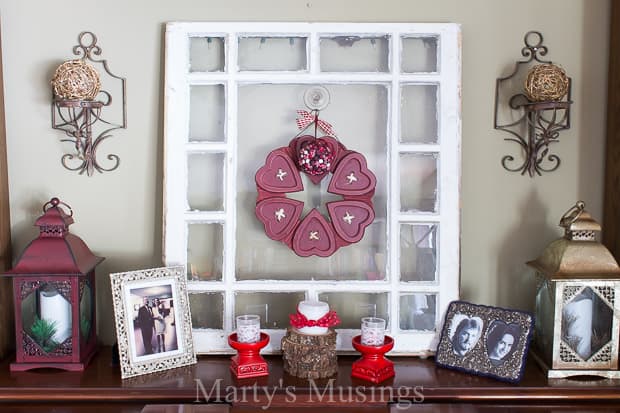 Mismatched but meant to be together.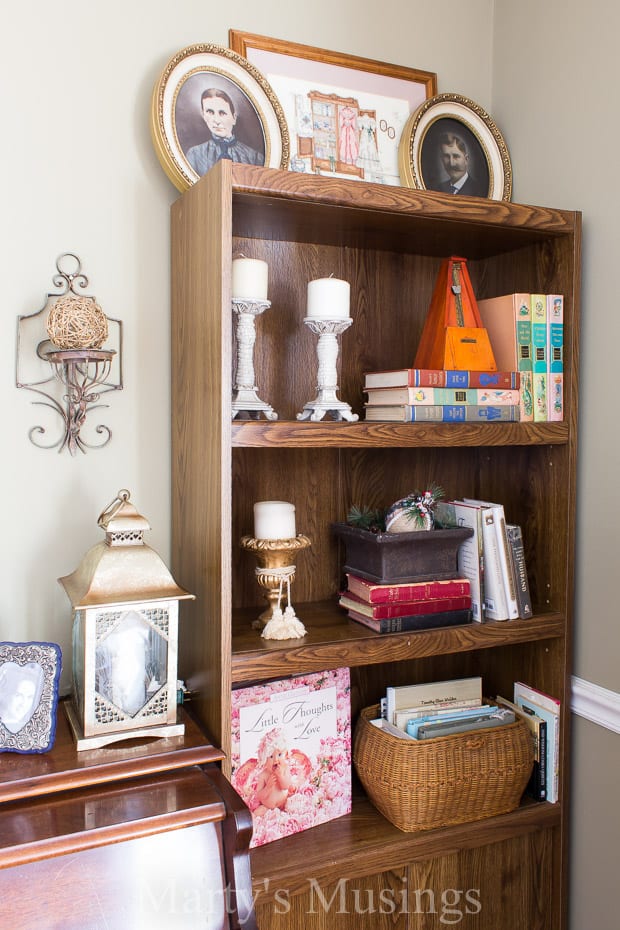 Wow. Not sure if my husband would agree but what the heck. It's my blog!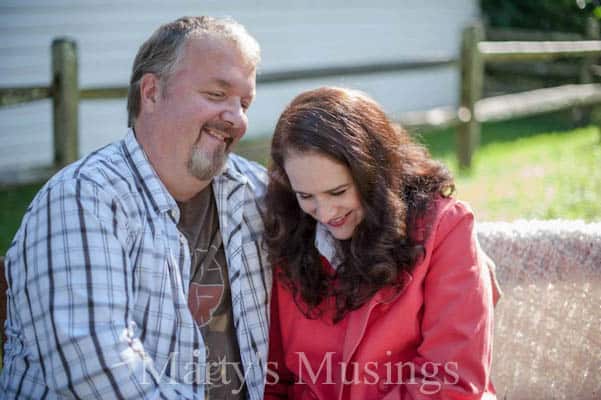 You see, Valentine's Day is also my wedding anniversary.
As my DIY hubby said when we got married, it was a twofer.
Two "fer" the price of one! That way there was no way he would ever forget our wedding anniversary due to the commercialism of Valentine's Day.
Good plan, don't 'ya think?
After 29 years he and I no longer need expensive gifts or fancy dinners to celebrate a marriage that has stood the test of time, especially after the rocky trials of 2015.
We said no gifts, just dinner and time together. I wasn't feeling quite up to the Valentine crowds so we just had a pick up dinner at home.
Tim and I do this dance about gifts where "no" doesn't necessarily mean "NO", you know what I mean?
At Christmas he got me a fitbit with my "no gifts" rule and for our anniversary I got him a few little goodies with his "no gifts" rule.
After 29 years it's a little complicated!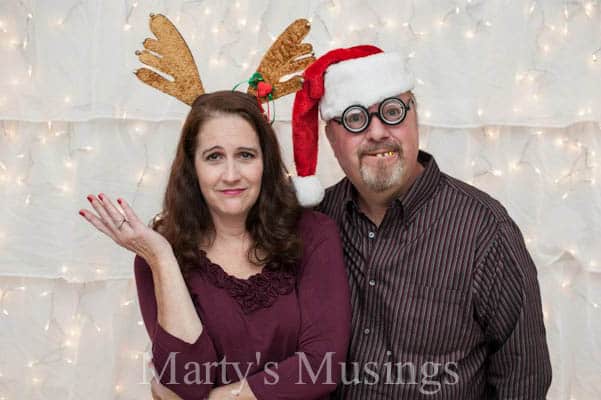 But cards are ALWAYS part of the deal since words of affirmation are obviously one of my love languages.
Except for last night. He bought a card and left it at work. Oops.
Empty handed at a candlelit, fast food meal for our 29th anniversary.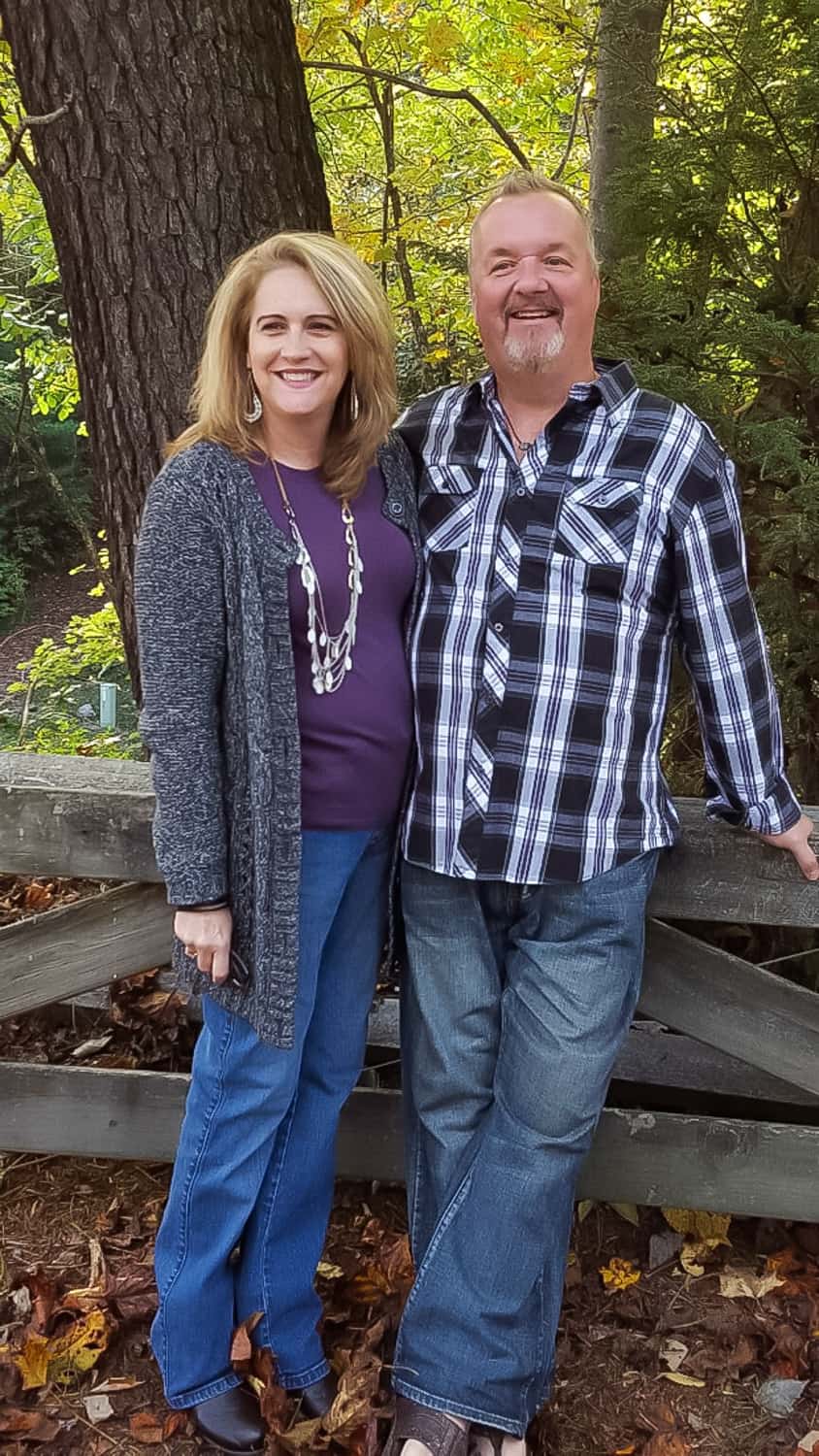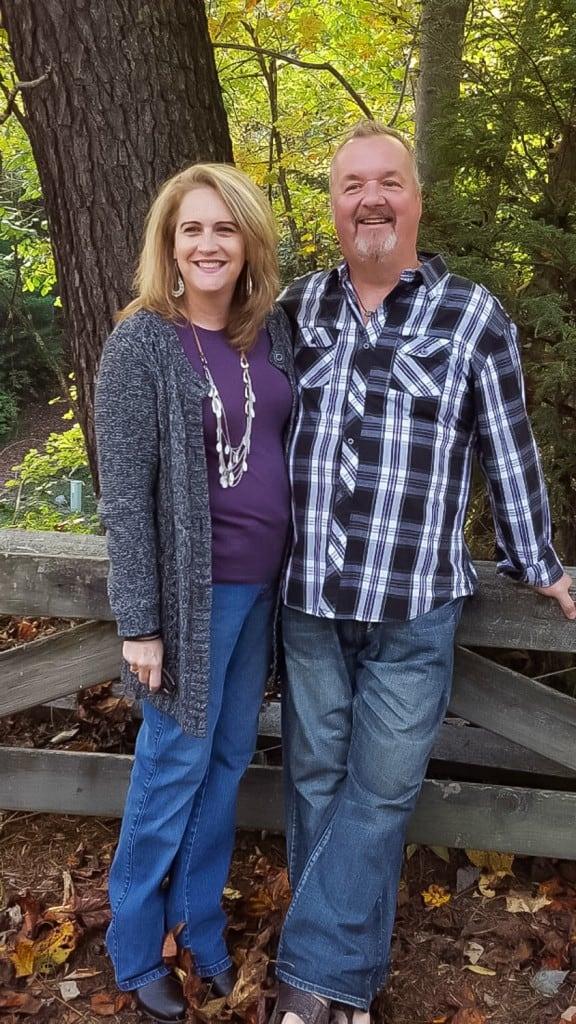 But just like my Valentines Day decor, I'm a bit forgiving and ready to try something different tomorrow!
It's ok, dear. Next year is our 30th and an Alaskan cruise will make up for this year.
Forever and always!