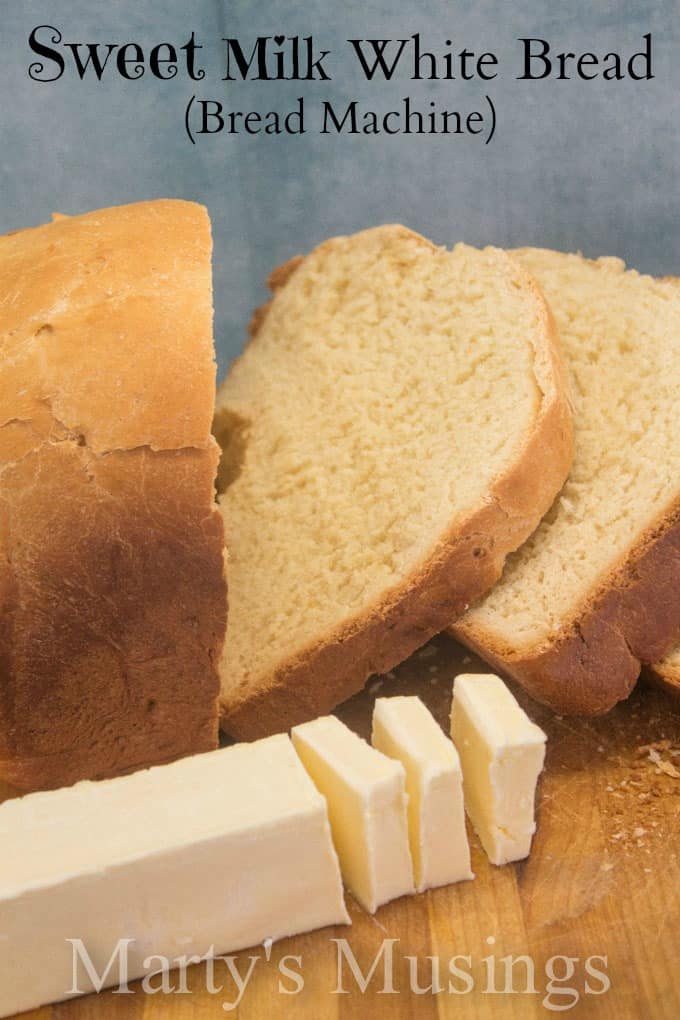 Do you love homemade white bread as much as my family?
I found this bread recipe for Decadent Sweet Milk Bread and had to try it. The first time I followed the recipe exactly and made the dough in the bread machine and then did the braid. This time I wanted to see if it would work as a loaf and save me some time.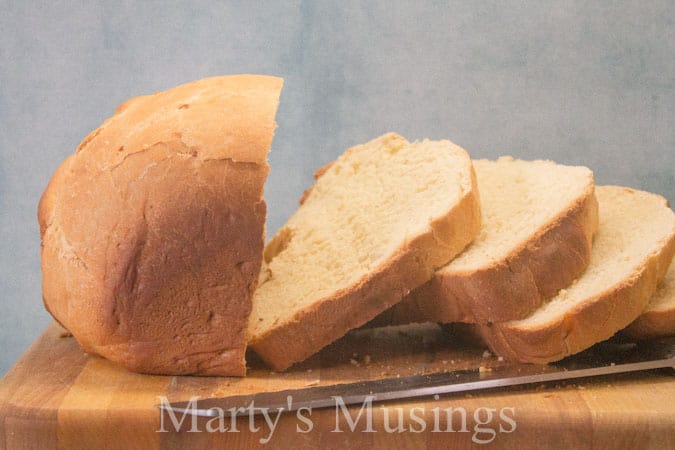 I am seriously in love with my bread machine, but it's a little quirky like me. The weather and humidity affect how the dough rises.
I have found if I can check on the dough a few minutes into the cycle and see if it's mixed well and has enough moisture, then the bread has a better chance of being pretty! If I need to I'll add a few drops of moisture to the dough. Sometimes the bread machine does its thing and the bread bakes but it isn't pretty!
This was an extremely easy recipe and it disappeared from my house! Homemade white bread is especially great toasted with butter, cinnamon and sugar.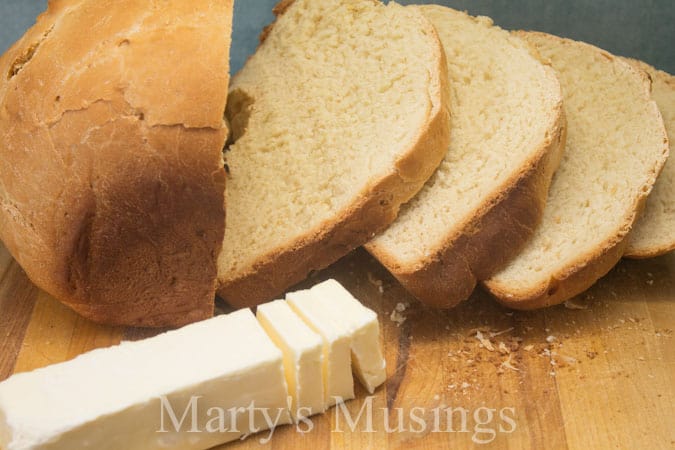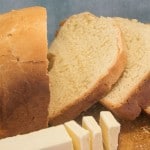 Sweet Milk White Bread (Bread Machine)
2013-04-19 13:02:39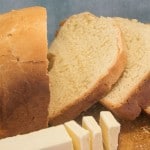 Easy to make white bread with just a touch of sweetness.
Ingredients
1 cup water
1/2 cup sweetened condensed milk
1 tsp salt
1 tbs butter
3 1/3 cup bread flour
2 tsp yeast
Instructions
Put ingredients in bread machine in order listed.
Set bread machine for basic setting.
After completion remove from bread machine and cool.
Delicious served warm with butter.
Notes
I make 2 loaves in order to use up all the sweetened condensed milk. Loaves will freeze well wrapped in plastic wrap and tinfoil.
If necessary, add a few drops of water to first mixing cycle if bread dough seems dry.
Marty's Musings http://www.martysmusings.net/