Beach House Decorating Ideas
This post may contain affiliate links which won't change your price but will share some commission.
Full of detailed pictures and home decor, this post is filled with beach house decorating ideas that will have you dreaming of your own escape one day!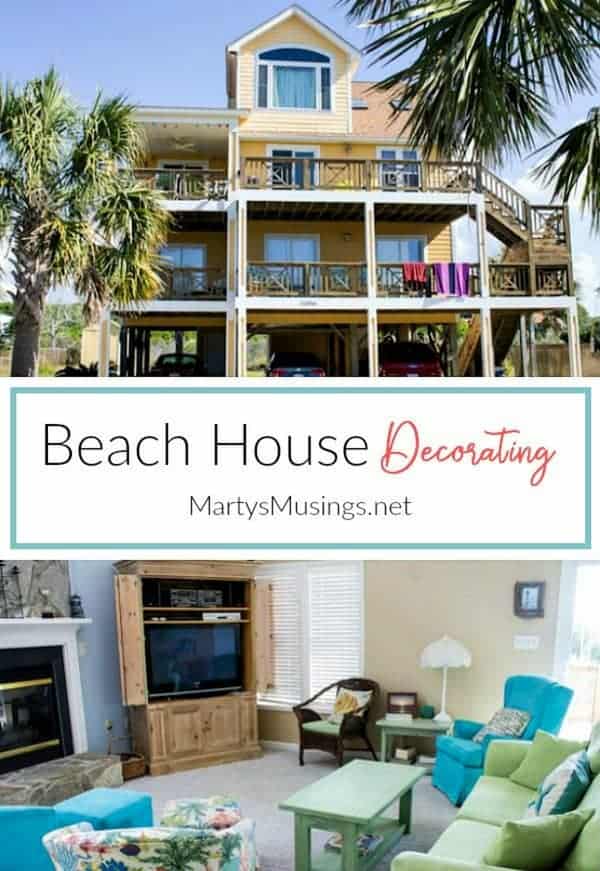 Our family spent last week in Emerald Isle, NC enjoying some good food, family fun and as much sun as we could handle! I find the older I get the less enthralled I am with hours on the beach burning to a crisp.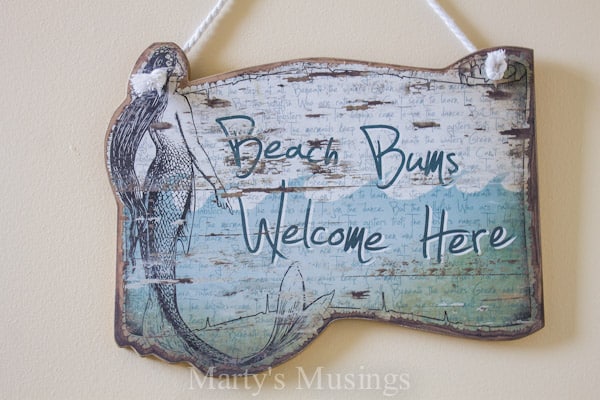 Since this was our second year at this specific house I took several pics so I could share some great beach house decorating with you guys. The house is quite interesting with unique details and style.
Sometimes when you rent you never know if the house will be clean, functioning or look s as good as the pictures. This house did not disappoint us.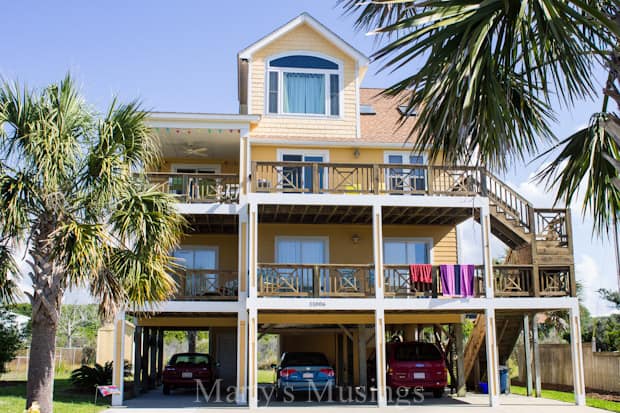 Key to taking pictures? Sending the kids and Tim off to the beach before they had time to make themselves at home! I didn't photograph every room but am including my most favorite details.
When I'm on vacation I refuse to be as obsessively overly neat, but we try to keep the major living areas manageable. If not, we'd be looking for sunscreen for hours. Know what I mean?
Beach House Decorating Ideas
The house has three levels, which is only a problem when you're hauling all your groceries, suitcases and personal belongings. By the end of the week my calves had gotten a workout which made me thankful I live in a one level!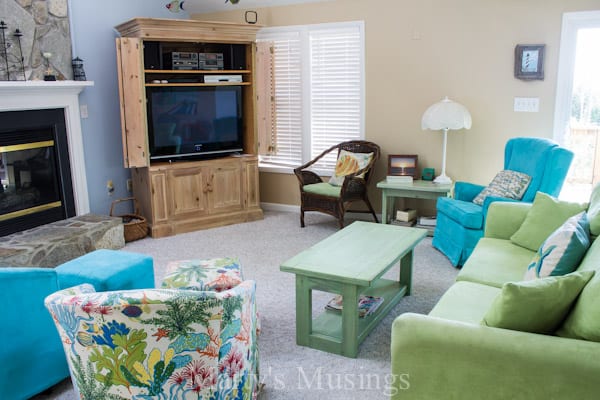 The style is very casual with a teal and lime green color scheme that is so refreshingly cheerful. Almost the entire main level is painted a pale beachy blue and the owner has pulled in unique, original art work that is so fun.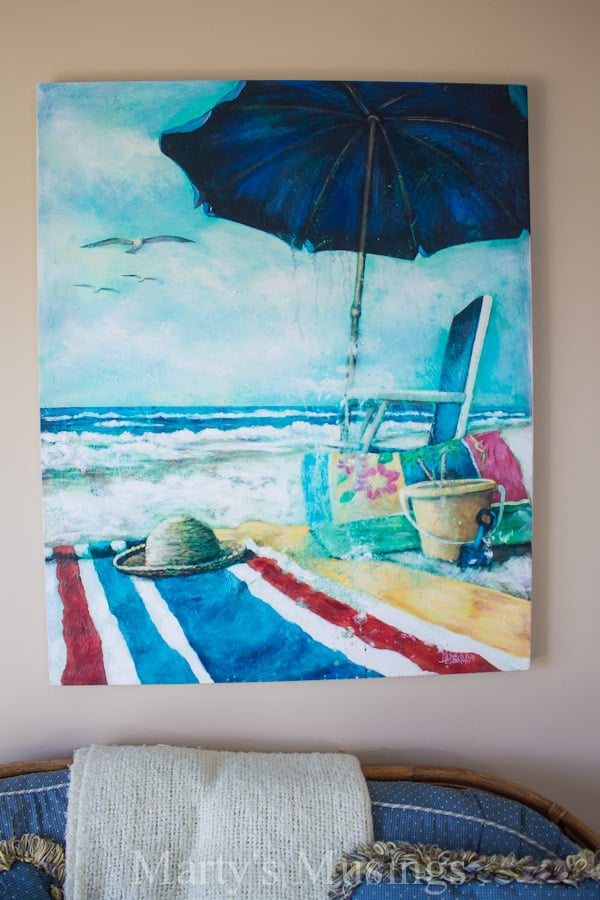 I love that the furniture is a mix of prints and solids, but it's also comfortable and durable.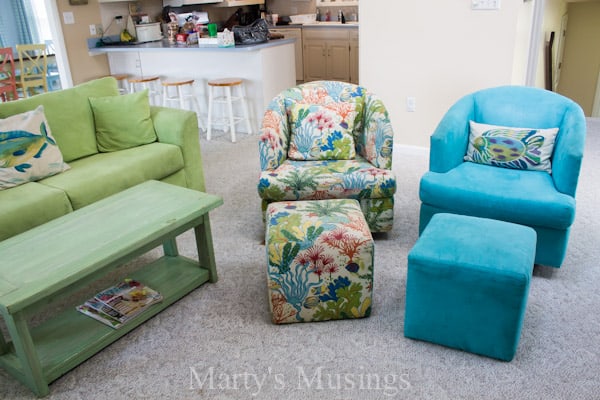 The stone fireplace is just gorgeous in the cathedral ceiling living room.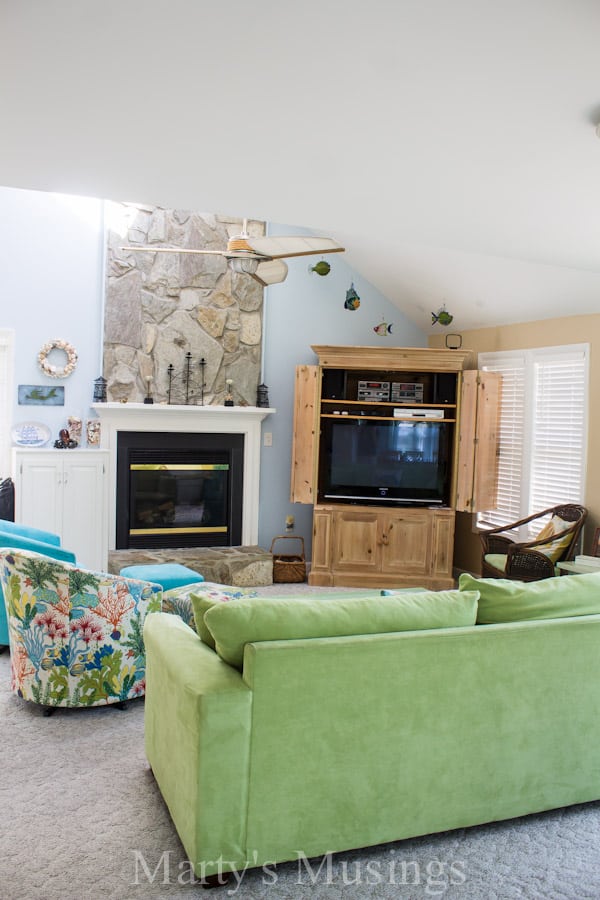 The dining room is one of my favorite areas with a fun mix of different colored chairs and great natural light.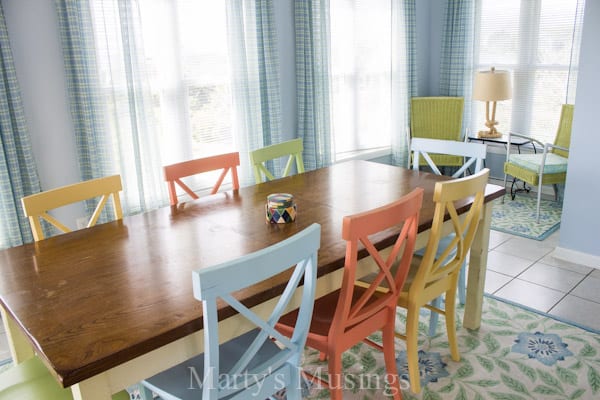 This little nook is where I set up my scrapbooking stuff (although I accomplished basically nothing. I was prepared for a rainy day!)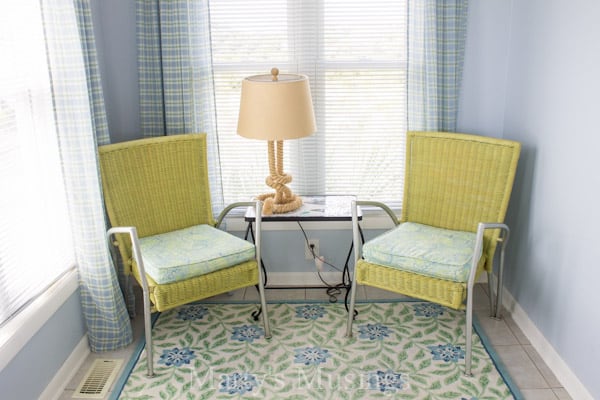 The rope lamp adds to the casual beach decor.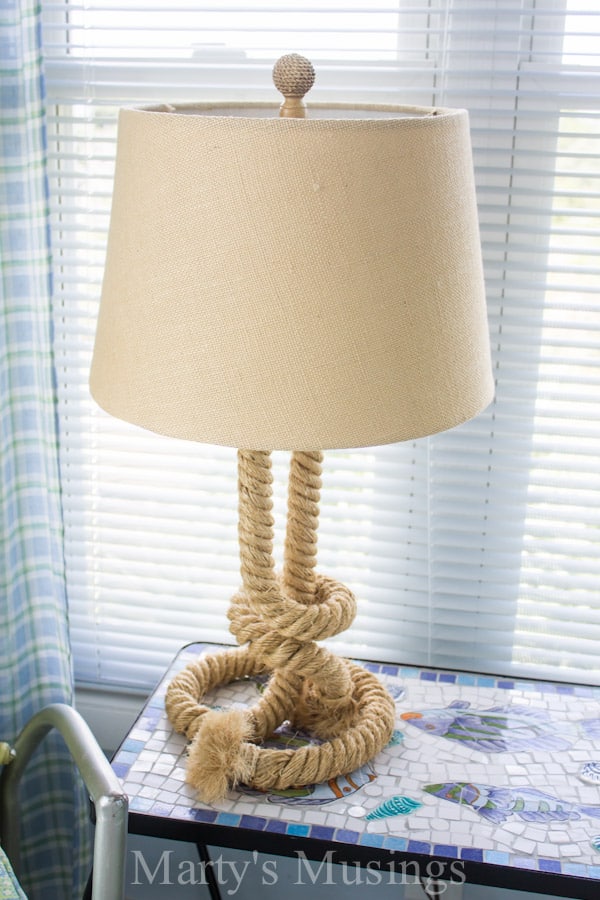 This wrought iron table with mosaic inset is just gorgeous.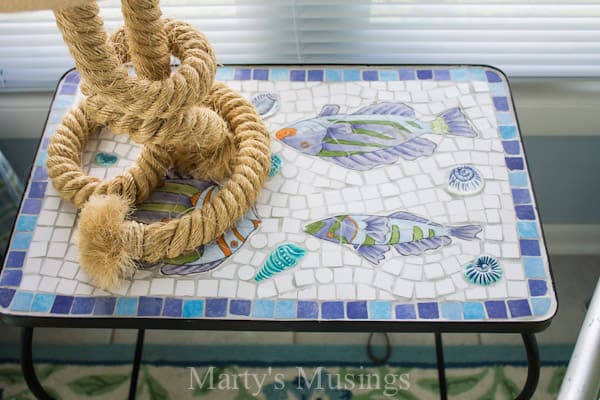 Here you can see one of the two levels of decks. Tim enjoyed his coffee out here in the mornings as I had my quiet time.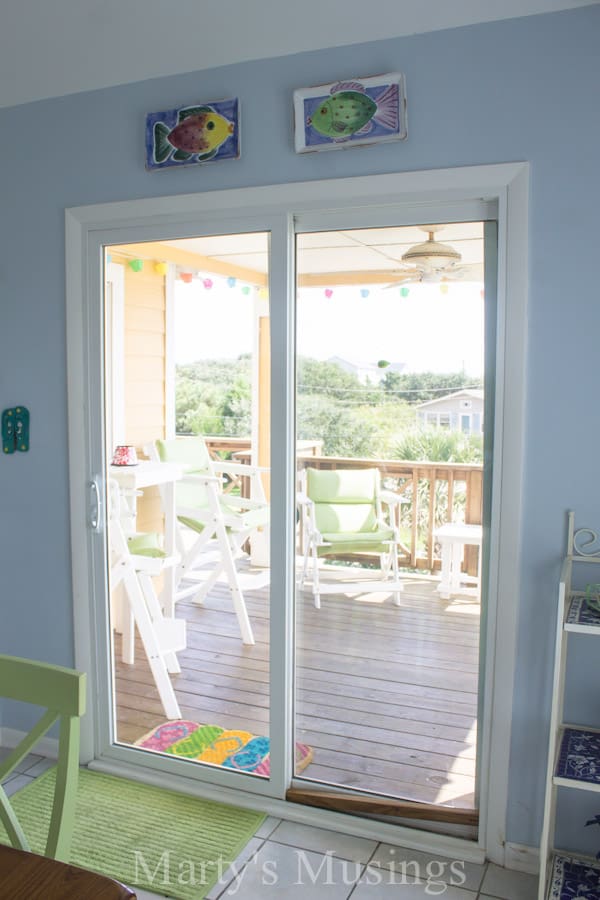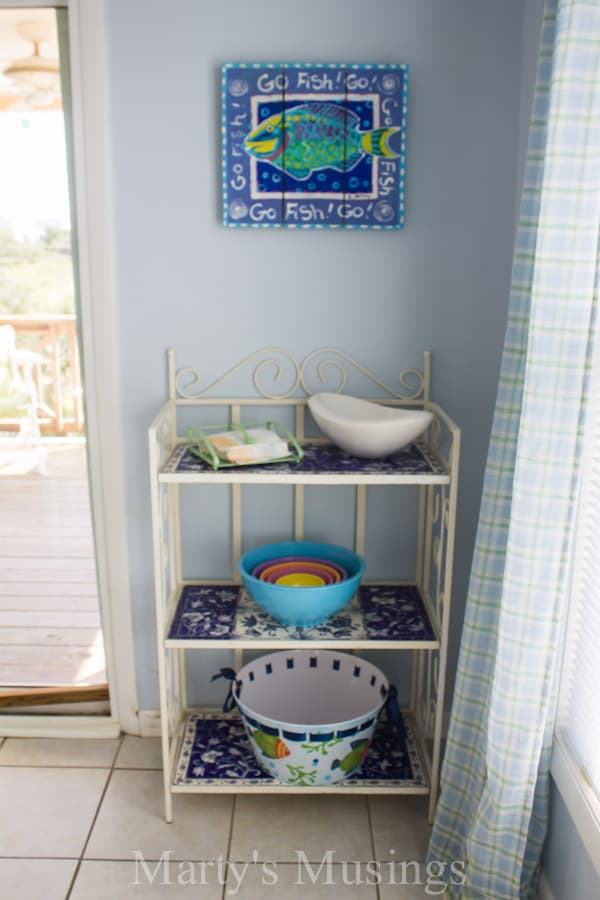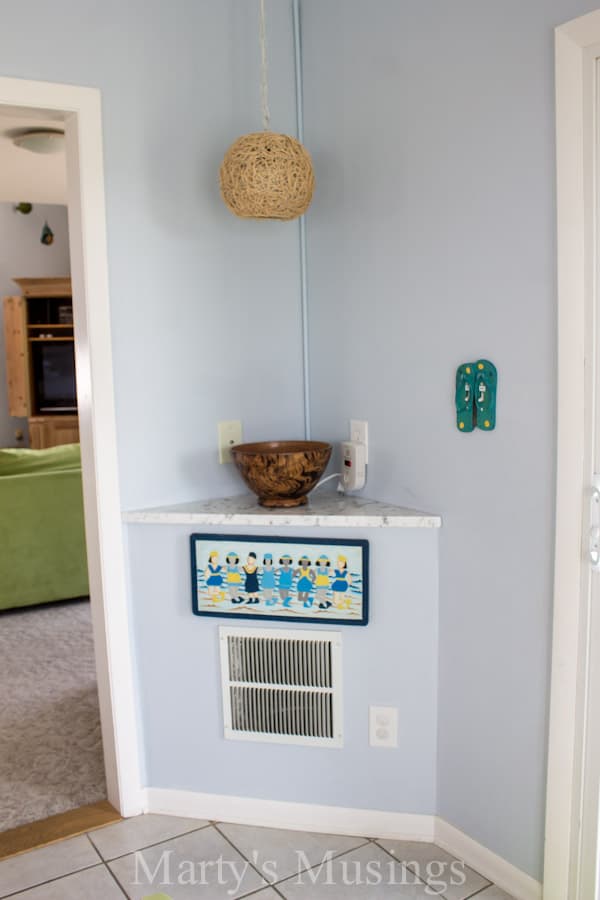 Such a great piece of art work!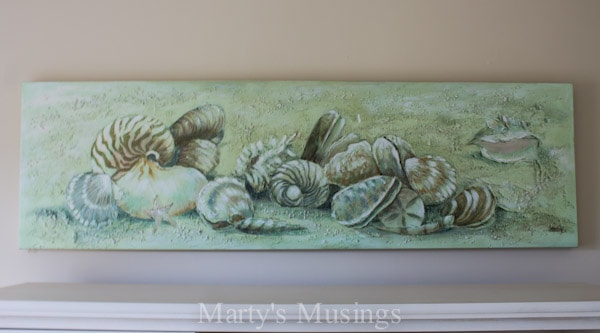 Downstairs there is a large bedroom with queen bed which is where our daughter and son-in-law stayed when they came down midweek.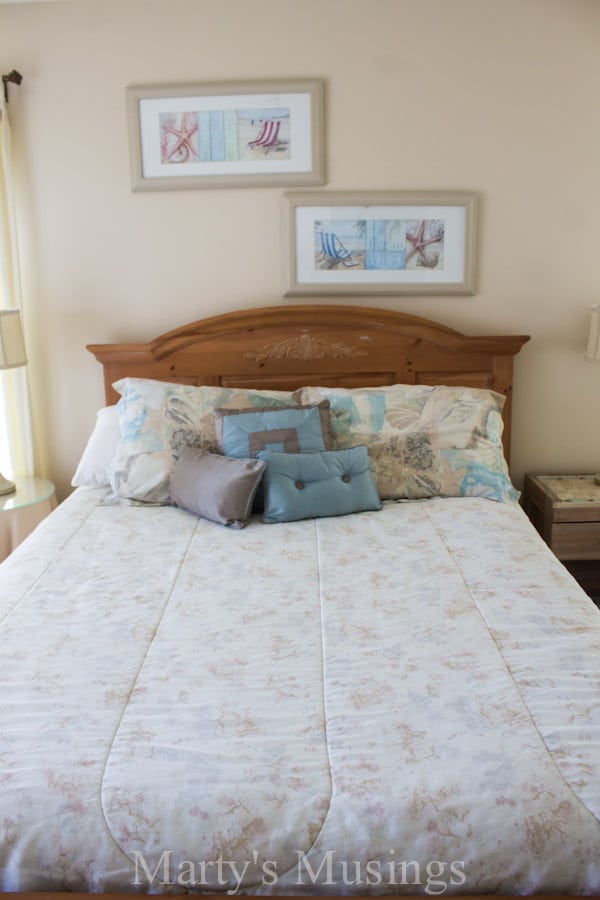 Blurry picture (sorry!) but I love this rustic table.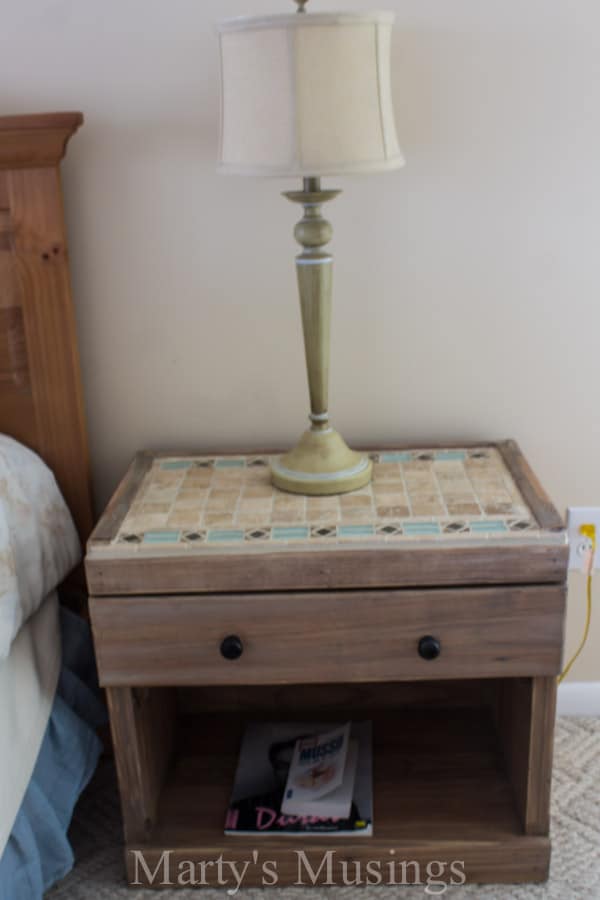 The second room downstairs contains a foldout queen bed which is where our son and daughter-in-law stayed when they also came down midweek.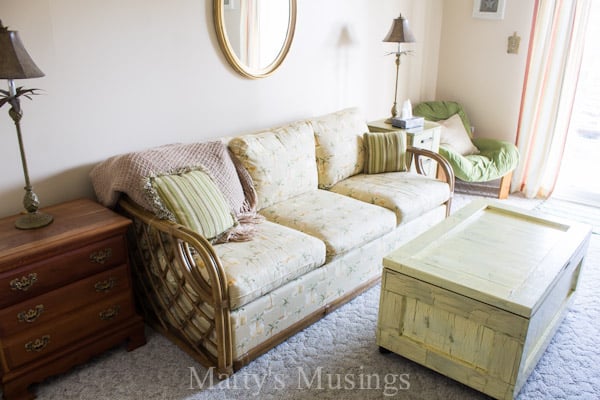 Love the finish on this piece.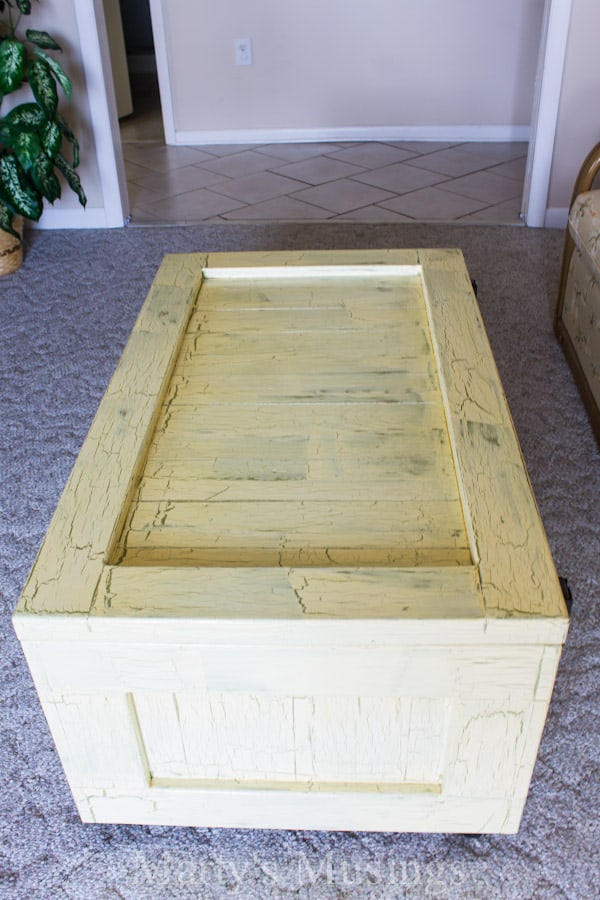 Framing out the window was this unique wallpaper.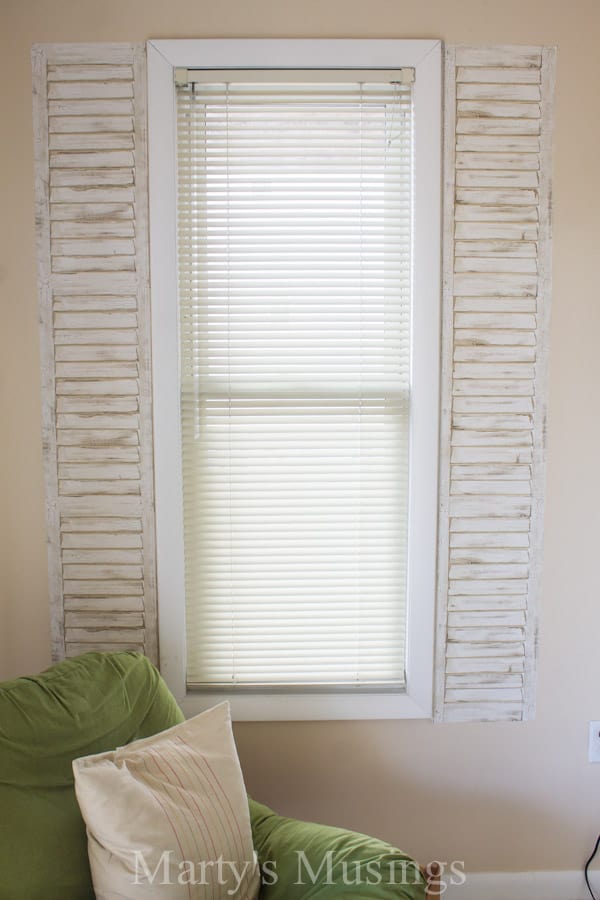 It's a clever imitation of distressed shutters (although I like the real thing!)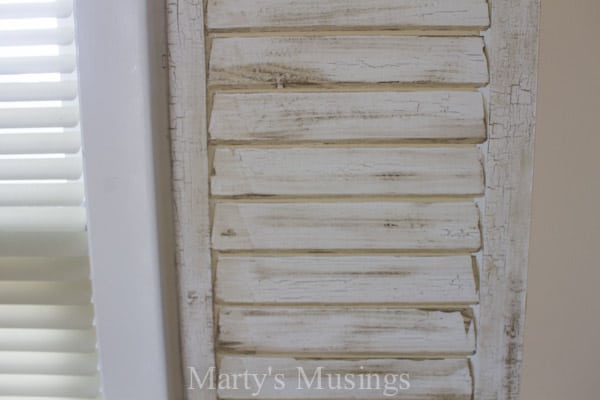 Not pictured is a third bedroom downstairs with a set of bunk beds and private bathroom (a total of two baths downstairs).
This surfboard makes a perfect accent piece under the third floor railing.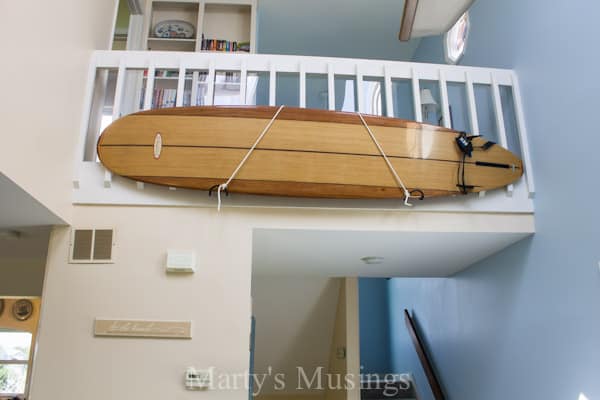 The master bedroom is located on the top floor and this little nook was a makeshift bed for my youngest son last year (before our oldest son got married).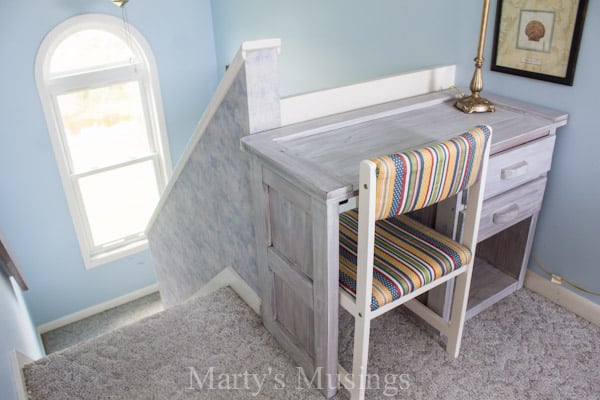 Built in bookshelves on the upstairs landing are lined with reading materials in case you forget your own! (Not a problem since I took 7 books! Can you tell I over pack?)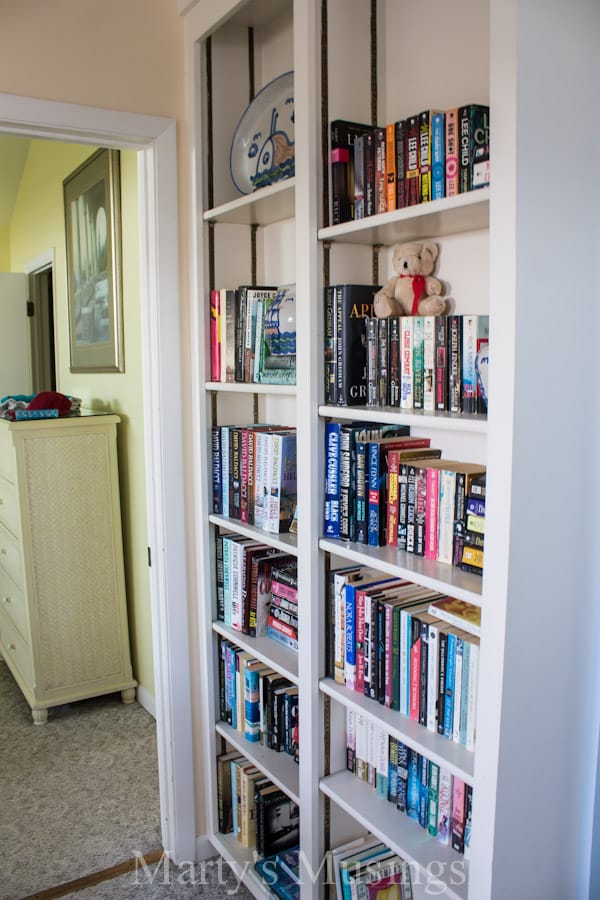 That's the end of our tour! Just remember……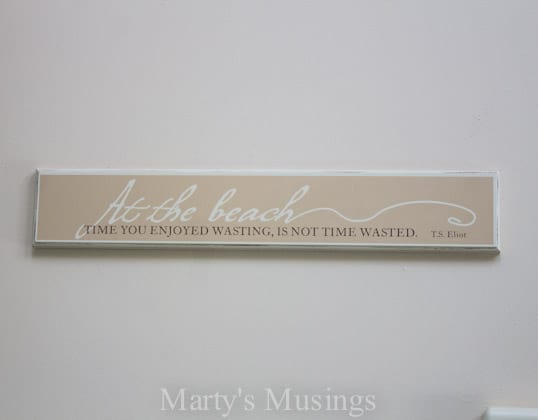 At the beach time you enjoyed wasting is not time wasted!
What is your favorite part of vacation, and do you prefer the beach or the mountains?
(You might want to check out my 7 tips for family vacation as well!)