Family Fun at TGI Fridays Restaurant
This post may contain affiliate links which won't change your price but will share some commission.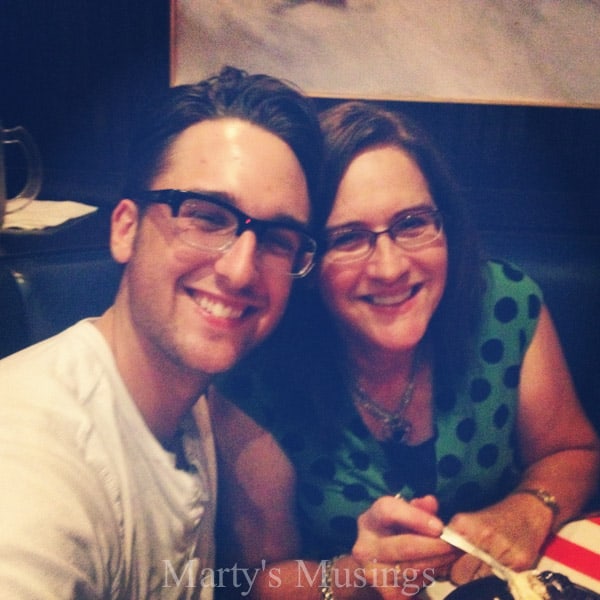 Our oldest son Joshua recently married his love Emmaline. They live in Raleigh, NC, about an hour and a half drive from us.
As you mamas of adult children know, it's hard when your lives don't intersect as often. When our son invited us to come see him play keyboards at his church we jumped at the chance!
Joshua has put his educational pursuits on hold this year in order to work full time and enjoy these first months as a newlywed. He will eventually earn a Christian ministry degree from Southeastern Baptist Theological Seminary with the hopes of going to France as a missionary.
We are proud of our son and are crazy about his new wife. One of the things that has always touched my tender heart is when he leads worship. There's just something special about his anointing.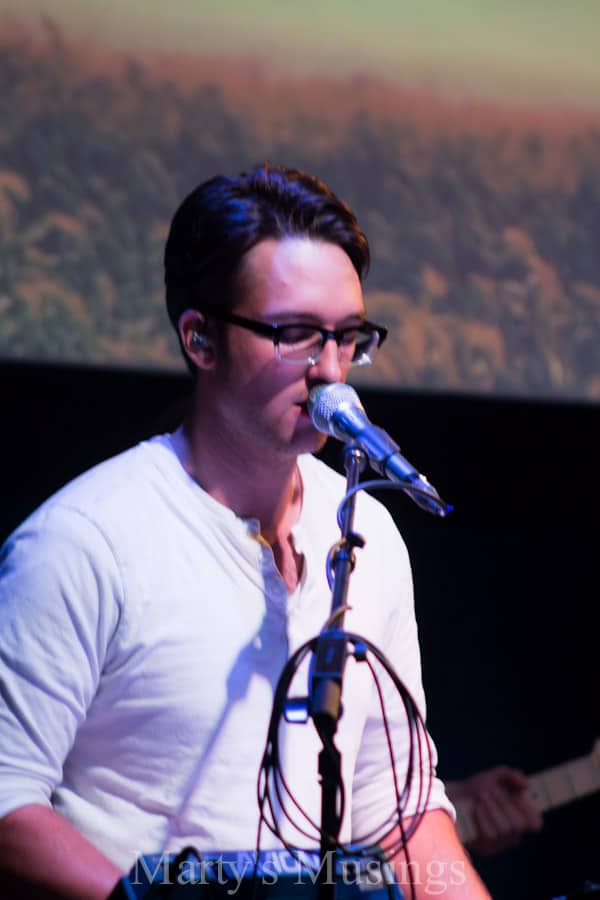 They are members of The Summit Church, North Raleigh Campus and we were so happy to worship there a couple of weeks ago.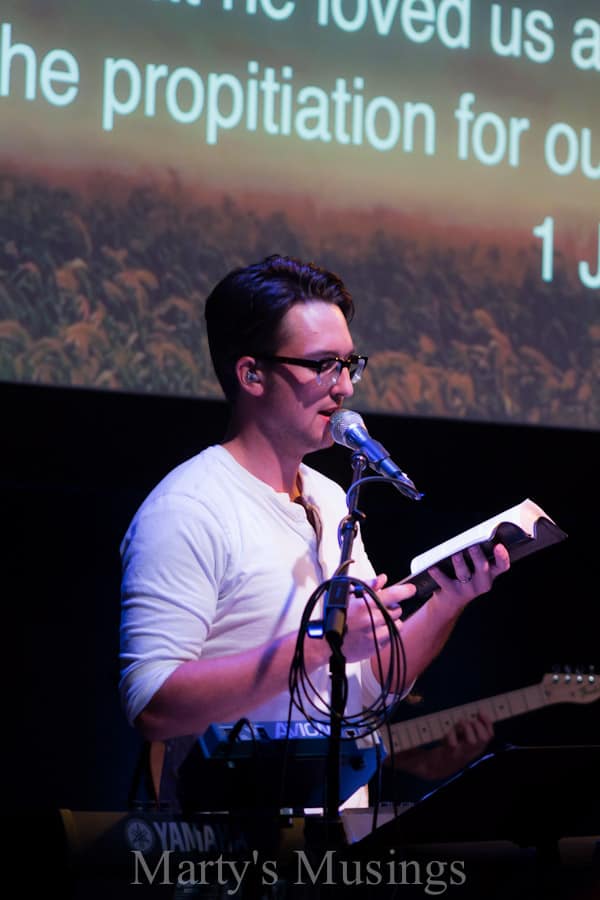 After the service we headed back to their newlywed apartment and had fun as they showed us all the details of their first home together.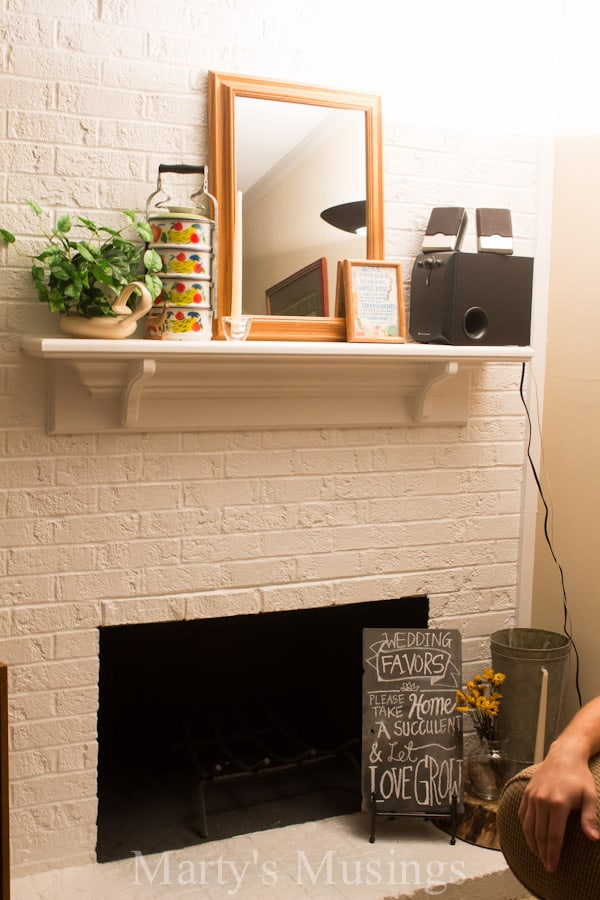 Before we said our goodbyes we ventured out for some family fun at TGI Fridays Restaurant in Raleigh.
Have y'all checked out the Endless Appetizers for $10 at your local TGI Fridays?
I have been to several Fridays restaurants over the last few months, and all of them have been so accommodating in starting another round of apps right after they deliver the first one.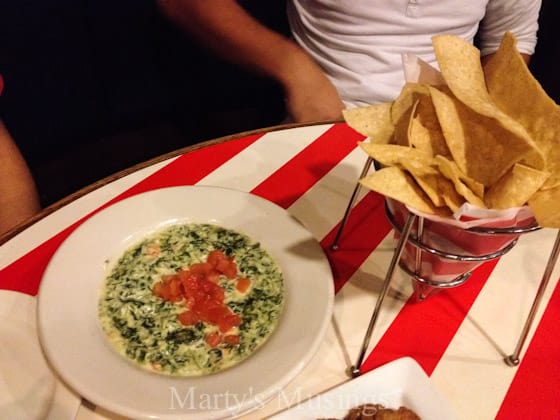 The TGI Fridays in Raleigh, NC had the best service I've experienced so far. Shout out to Missy who was our waitress. She was by far the most personable and efficient server. I also had a nice conversation with Ben, one of the managers. It was good to see them enjoying their job and customers.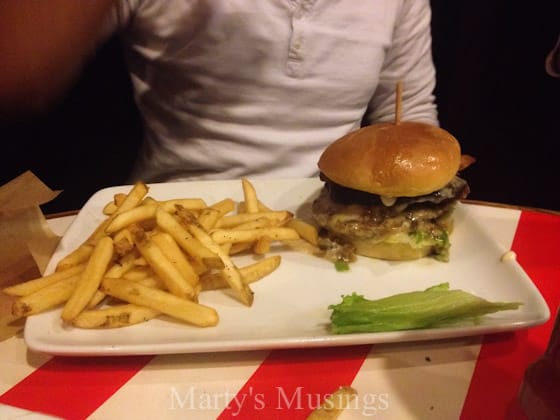 (My son enjoyed a handcrafted burger.)
Here are the available $10 appetizer choices:
Loaded Potato Skins

Pan-Seared Pot Stickers

Mozzarella Sticks

Tuscan Spinach Dip

Boneless Buffalo Wings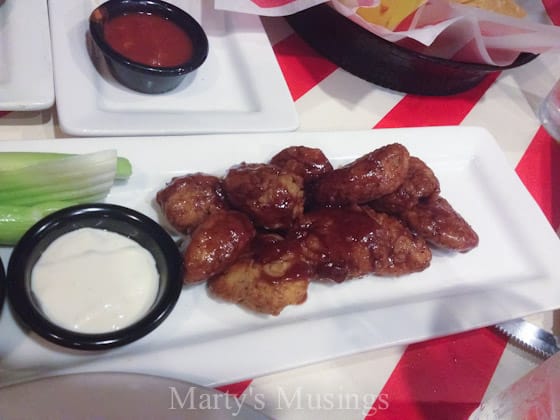 I am so excited to try these brand new appetizers just added to the menu!
Spicy Chicken Tostadas are crispy corn tortilla rounds with roasted chili-spiced chicken, beer-cheese queso, and crisp slaw drizzled with Avocado Vinaigarette and chipotle crema. Topped with fresh pico, sliced jalapeno and served with house-made guacamole.

Sriracha Chicken Potato Skins are l

oaded with spicy Sriracha chicken and Asiago queso, drizzled with Sriracha aioli and garnished with green onions.

Ahi tuna crisps are blackened ahi tuna slices on tortilla chips with house-made guacamole, jalapenos, sriracha sauce and avocado vinaigretted. drizzled with cucumber-wasabi ranch.
Just like when I took my homeschool mom friends to TGI Fridays and when I took my pregnant daughter out, we had to save room for dessert! Joshua and I wolfed down shared a Brownie Obsession.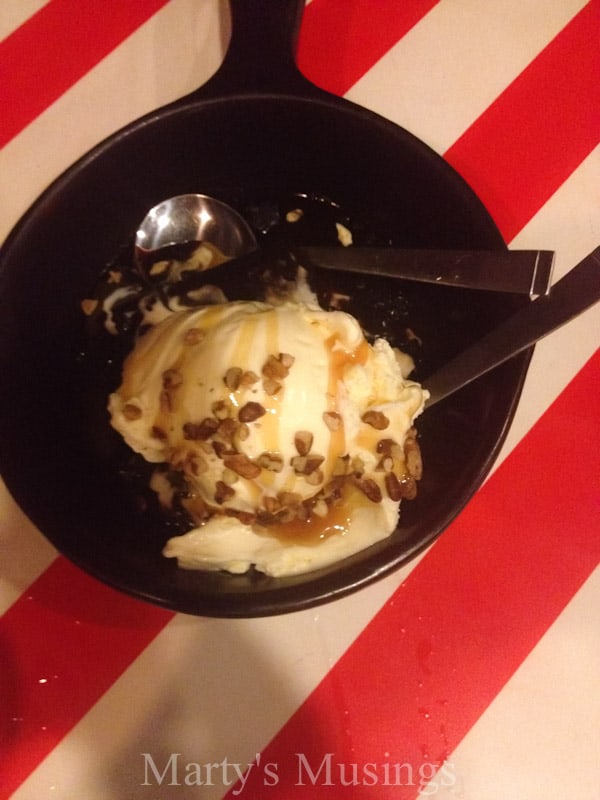 Emmaline and my youngest daughter enjoyed the Oreo Madness.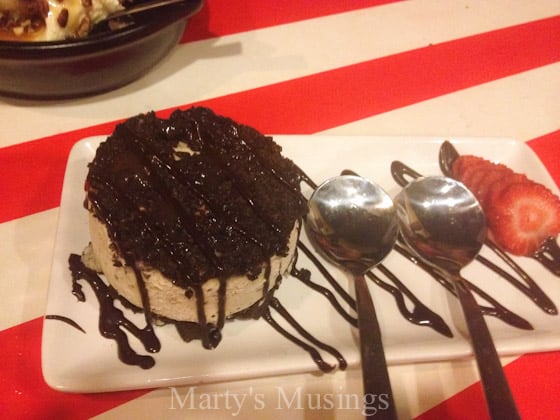 Spending time with our son and new bride and enjoying great food now is a special memory to cherish.
TGI Fridays is a terrific place to celebrate special occasions, hang out with the family or enjoy watching sports with friends.
Disclosure: I was compensated by TGI Fridays but all opinions are completely my own!