This simple recipe for blue frozen punch is a hit whether you're throwing a Disney Frozen party for your kids, celebrating a birthday, wedding or baby shower.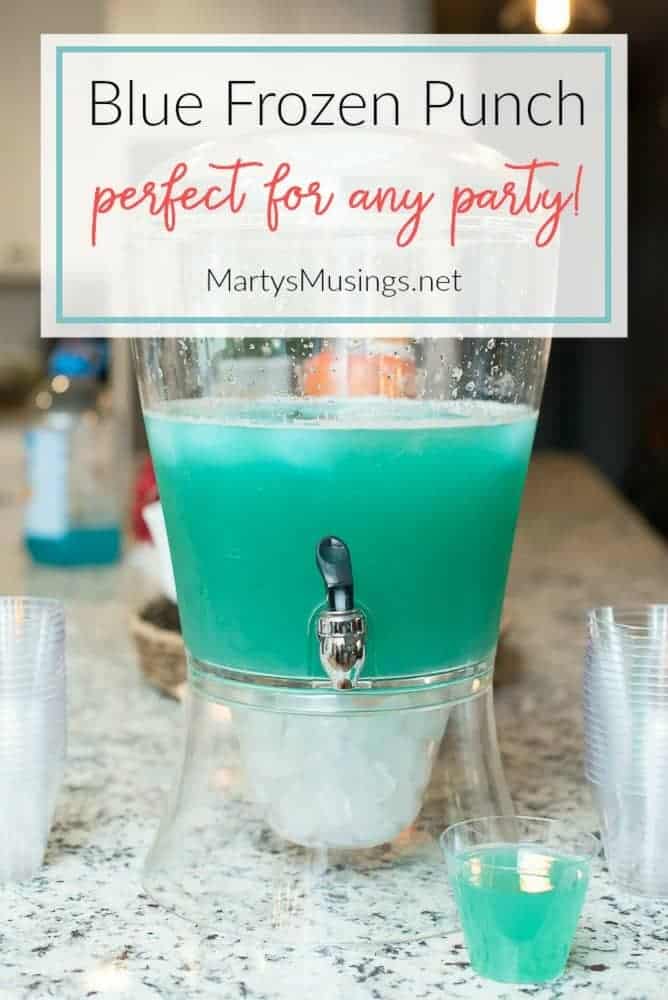 I bet you thought I was going to tell you all about a kids Disney Frozen party! 
Nope! No little kid's party happening here but I did make a blue frozen punch that would be perfect for children or adults!
Recently I hosted a baby shower for my daughter Rachel who is due in January. (Below are my two daughters and my daughter-in-law.)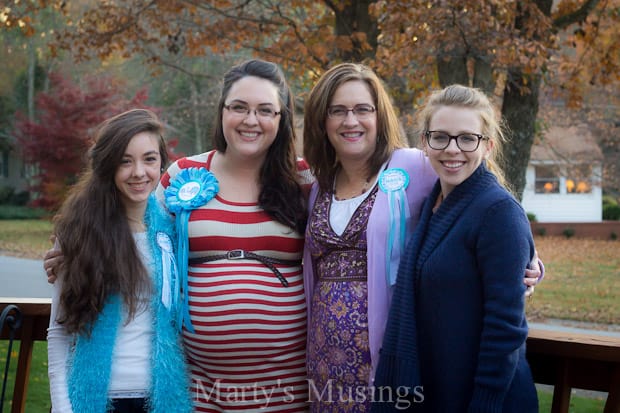 You may remember Rachel's gender reveal party where we decorated with aqua and hot pink using supplies from the dollar store and my craft supplies.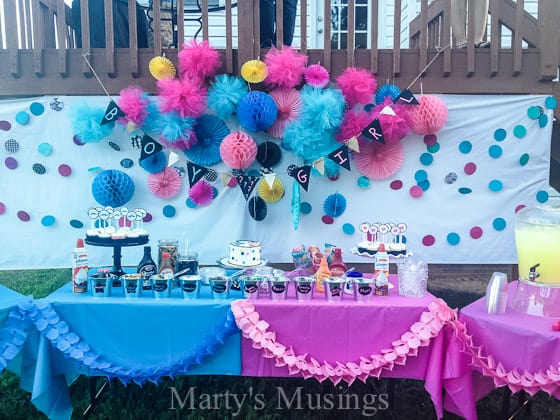 We had such a fun time at the ice cream party reveal and you can tell from the picture below which team "won!"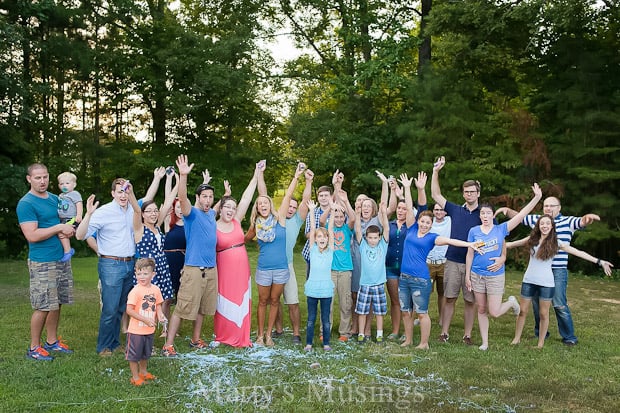 Yes, our first grandchild, Aiden James, is set to arrive soon and we are about to burst with excitement!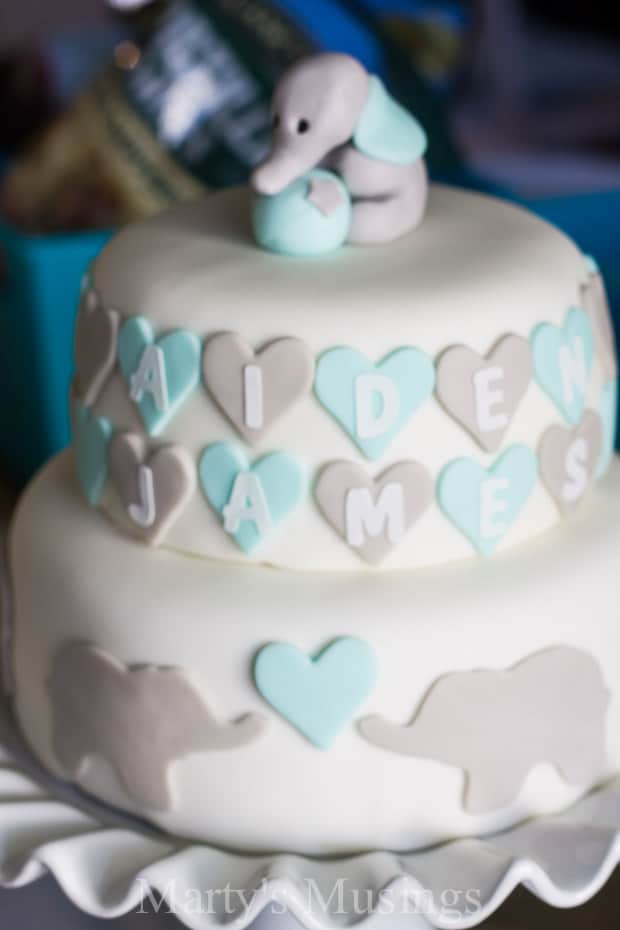 For Rachel's baby shower I simply reused the blue decorations, including the chalkboard banner, rearranging everything to work inside my home.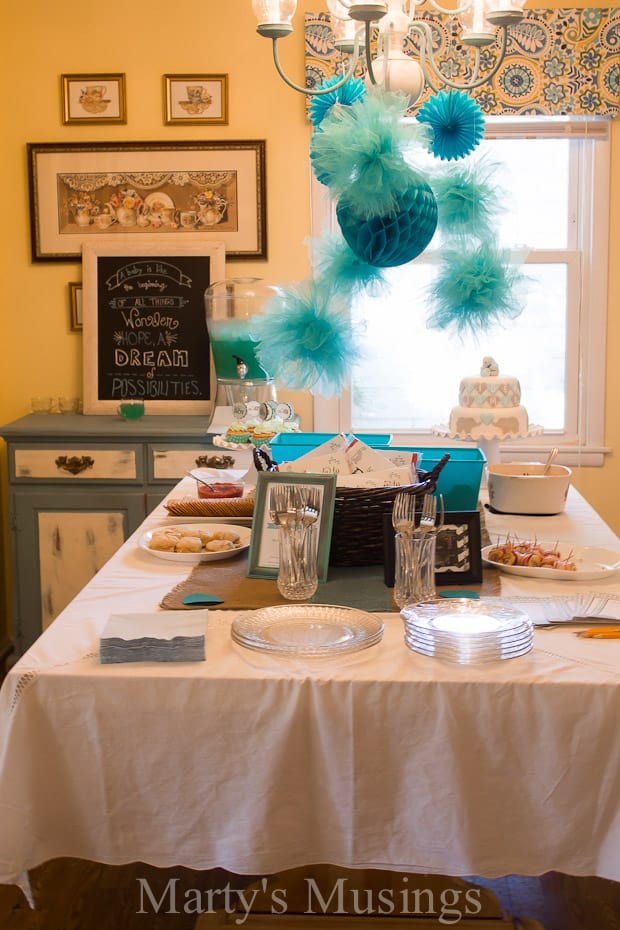 Y'all know how I love to repurpose and make things simple!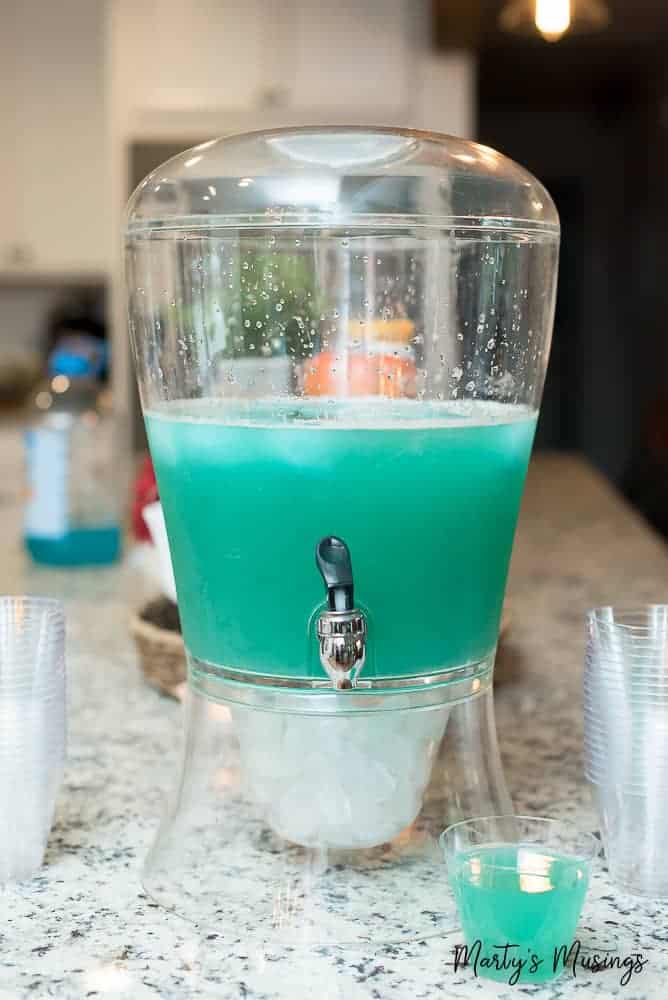 You can read all the details of the elephant themed baby shower here, and I know so many folks are looking for a great blue frozen punch recipe so here's mine.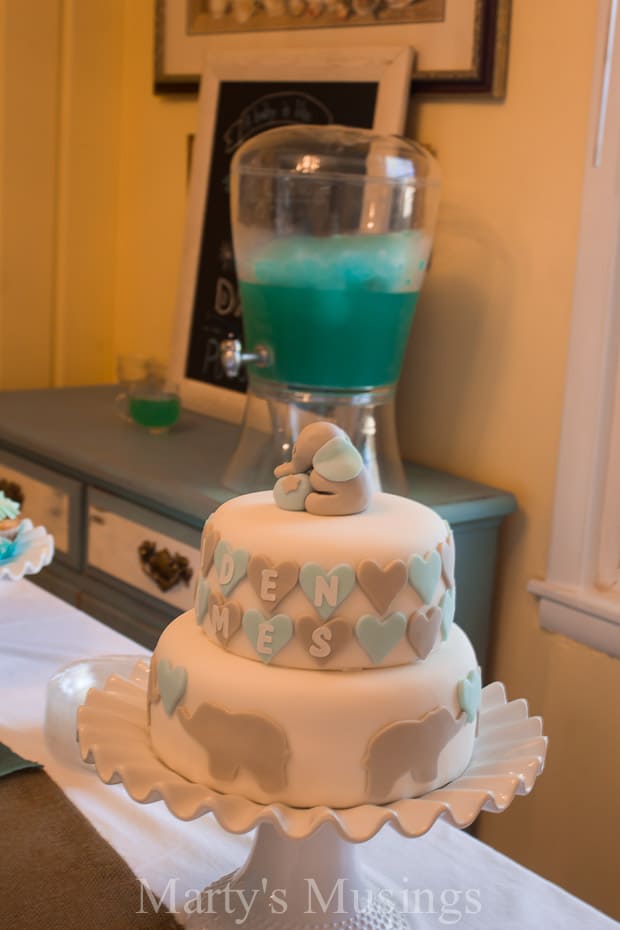 ***Edited to note: I served this punch for my daughter's SECOND baby shower as well! Her family and my house have changed a lot (thus the new pictures!) in these three years but the blue frozen punch is still delicious!
(I've included some affiliate links for your convenience.  Click here to read my full disclosure policy.)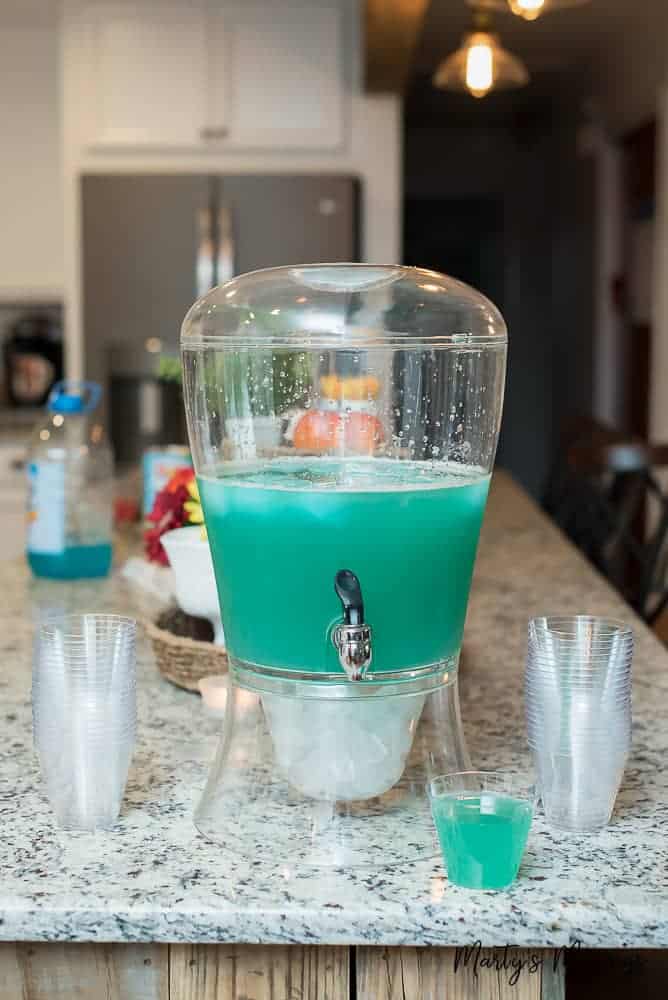 Blue Frozen Punch
If you need a large beverage dispenser this one has the removable ice cone in the middle.
Unbreakable 3-1/2-Gallon Beverage Dispenser with Removable Ice-Cone
Ingredients:
Blue Frozen Punch
1 large container of blue Hawaiian punch 1 2-liter of 7-up (or ginger ale, Sprite, etc.) 2 cups pineapple juice
Ingredients
1 gallon container of blue Hawaiian punch
1 2-liter of 7-up (or ginger ale, Sprite, etc.)
2 cups pineapple juice
Instructions
Mix together all ingredients in a punch bowl or dispenser.
Serve cold with ice cubes.
Notes
A variation of this recipe for a children's Frozen party is to add scoops of vanilla ice cream for snow.
I actually used Sprite Cranberry because my daughter was craving it!
The more pineapple juice you add the less teal color the punch will have. If you want it very blue just leave out the pineapple juice.
We froze some Hawaiian punch in ice cube trays the day before to help keep the punch cold. You can also refrigerate the ingredients in their original containers to keep them cold as well.
Nutrition Information
Calories:
2673
Fat:
7g
Saturated fat:
1g
Unsaturated fat:
3g
Carbohydrates:
667g
Sugar:
237g
Sodium:
385mg
Fiber:
1g
Protein:
5g
I love to entertain and have recently celebrated everything from my husband's
graduation from college
to my 16-year-old's
sweet 16 party
, in addition to the
baby gender reveal party
.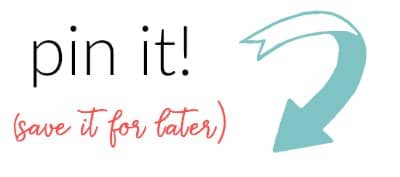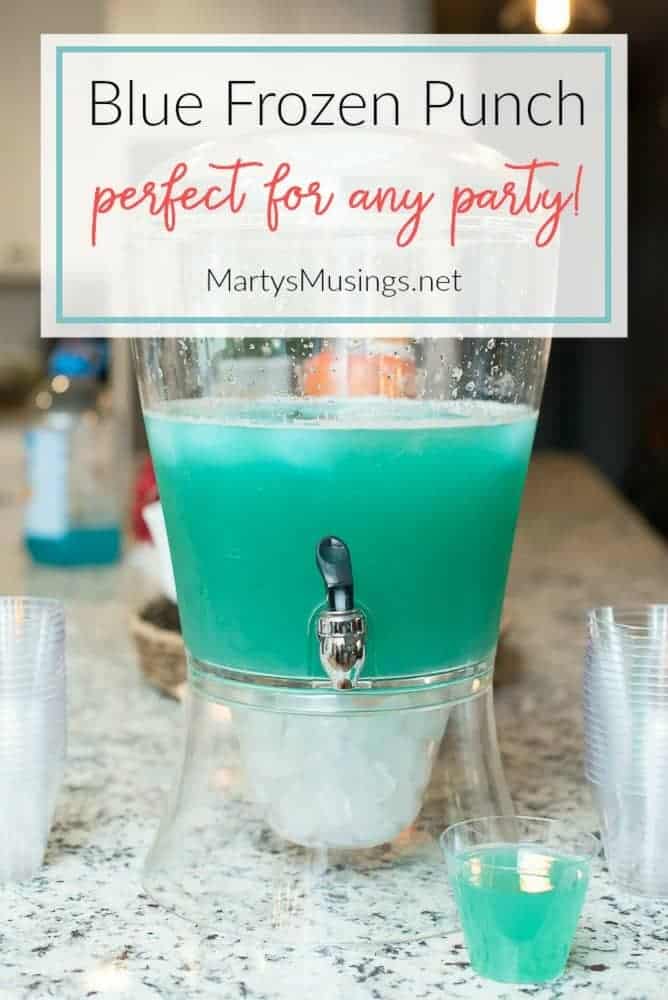 SaveSave
SaveSaveSaveSave
SaveSaveSaveSave
SaveSave
SaveSave
SaveSave