DIY Elephant Themed Baby Shower
This post may contain affiliate links which won't change your price but will share some commission. Read more here.
With tips and tricks on throwing a DIY Elephant Themed Baby Shower, these ideas on food and decor will thrill both the expectant mom and party guests alike.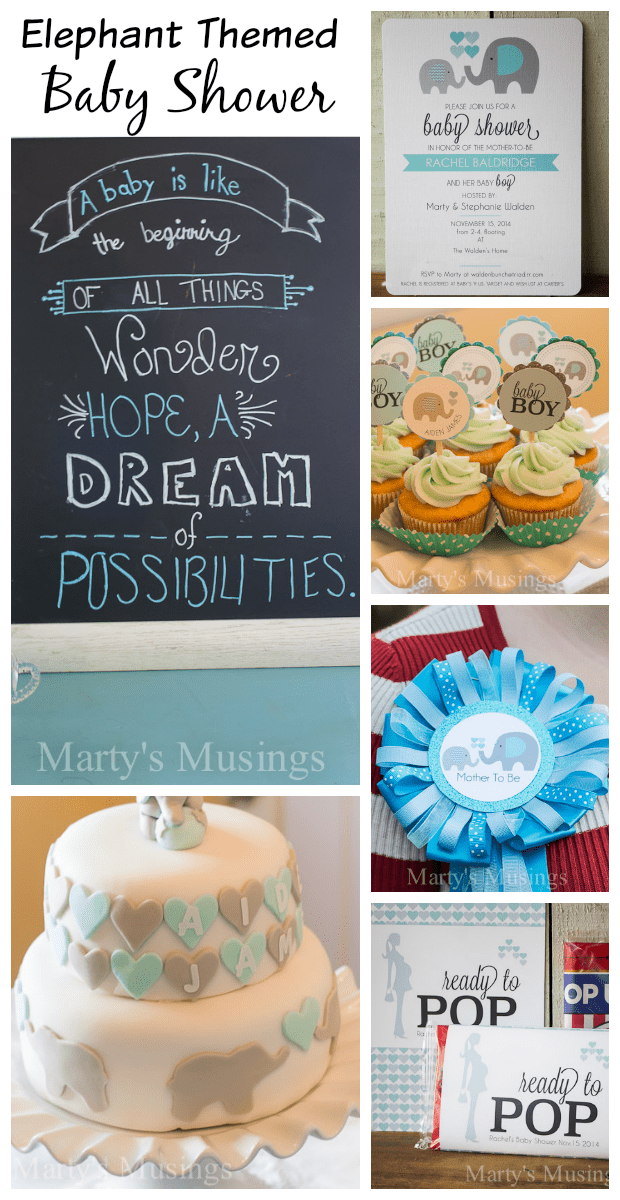 My first grandson is now nine weeks old and I promised myself I'd share the shower I threw for my daughter before he was crawling around!
Aiden James Baldridge entered the world four weeks early and threw us all into a panic (you can read the story here).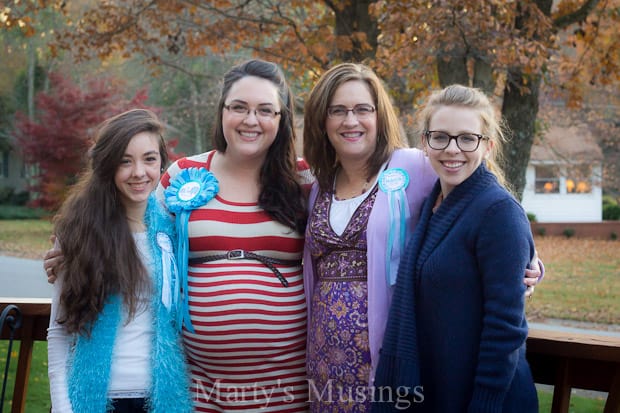 He was worth every minute of those days and was the best reason ever to throw an elephant themed baby shower!
Elephant Themed Baby Shower
Rachel used gray and light blue in the nursery with some elephant decor and I wanted to follow along in our party.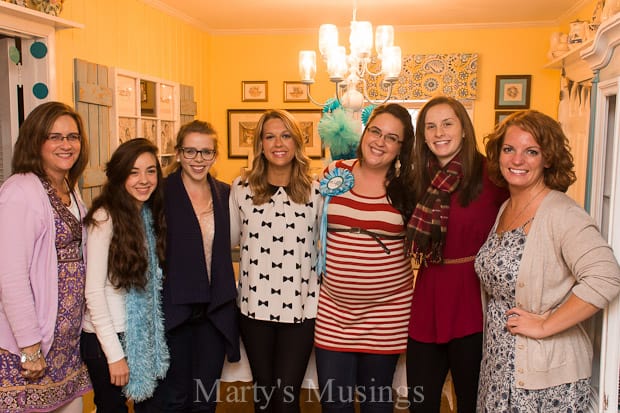 If you remember the gender reveal party Rachel and I put together you might want to watch carefully for repurposed decorations here.
My niece Jennifer (photographer extraordinare) did all the graphics for the party and provided the cake and cupcakes as well.
Party Invitation
Isn't this invitation Jennifer designed just darling?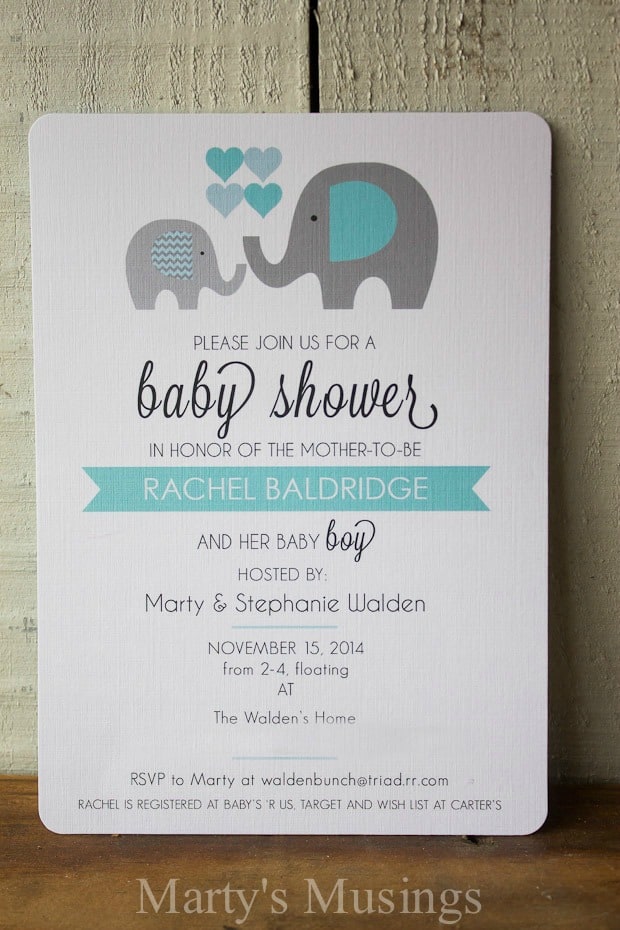 Party Decorations
I saved the party decorations from the gender reveal (at least the blue ones) and reused them, including the pom poms and paper wheels.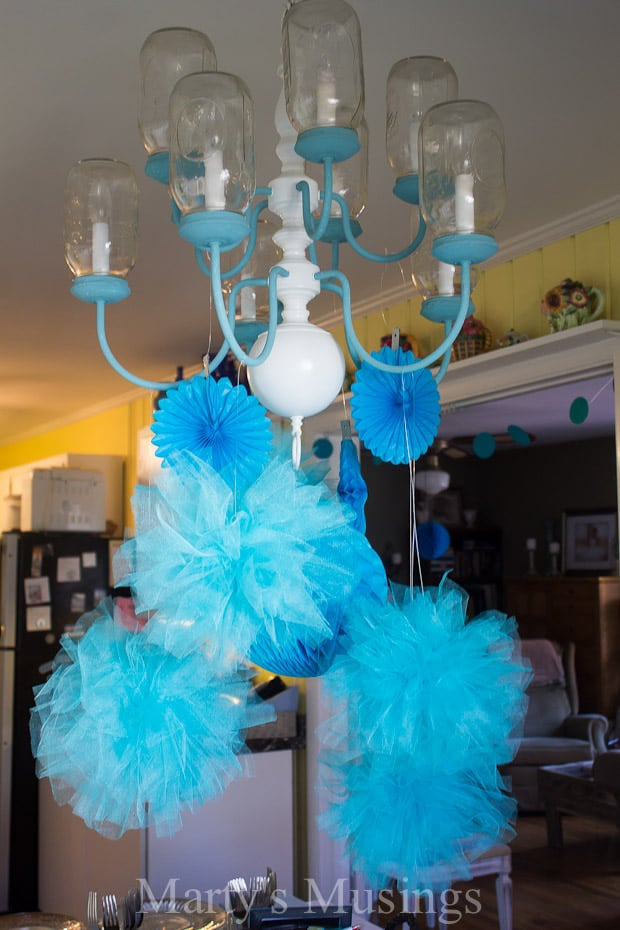 Recognize this chalkboard paper banner? I also used it at my Super Bowl party as well as the gender reveal.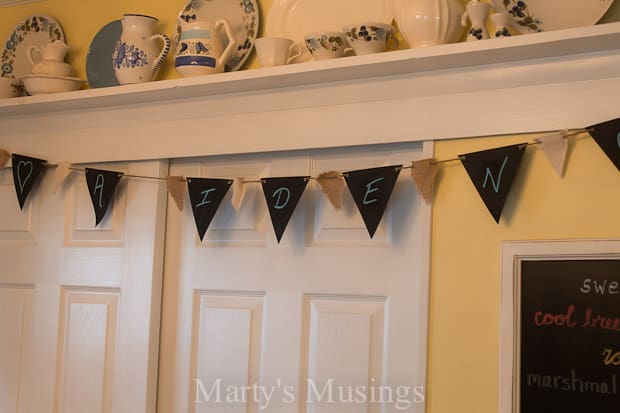 My youngest daughter did the chalkboard for the punch table.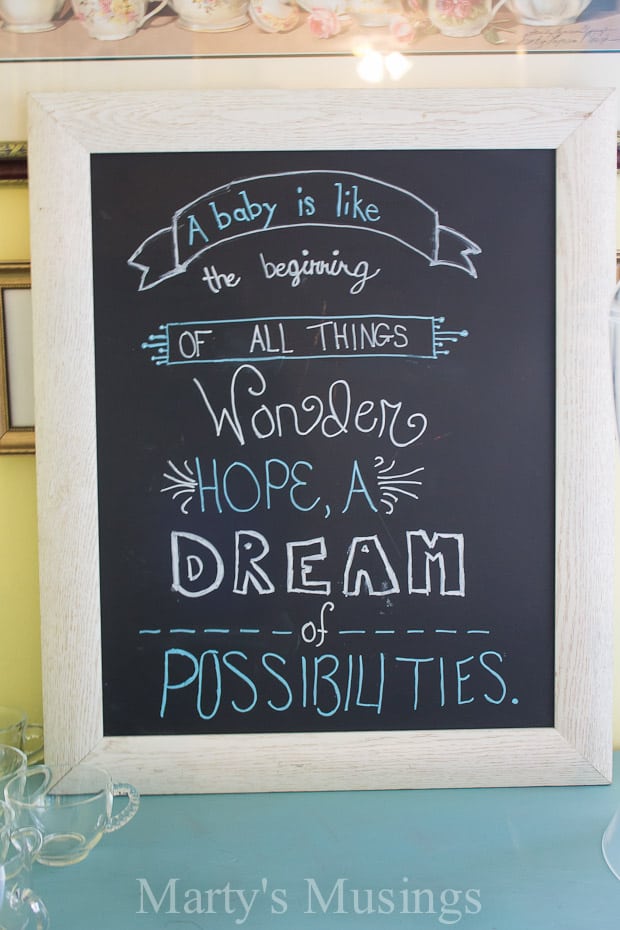 (Please forgive the imperfect photos. It's hard to hostess and take pictures!)
Party Food
I went very simple for the party with finger foods like Sausage Rollups, chicken dip, ham buns and salsa.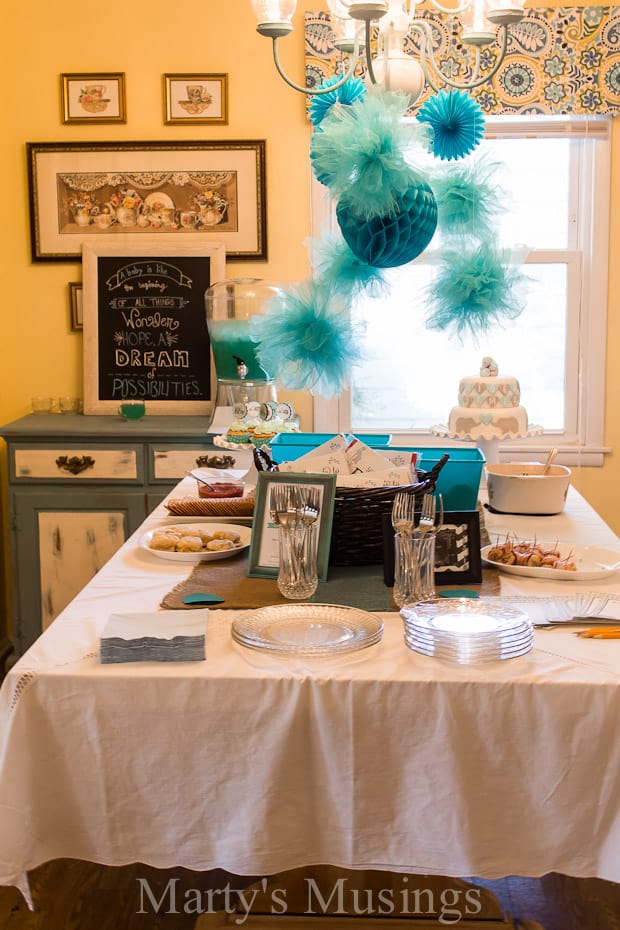 Same blue dollar store buckets (from the reveal) were used for chips.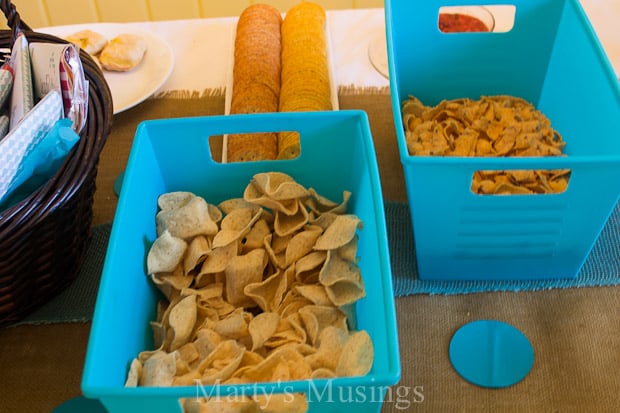 The elephant cake was the star of the food table.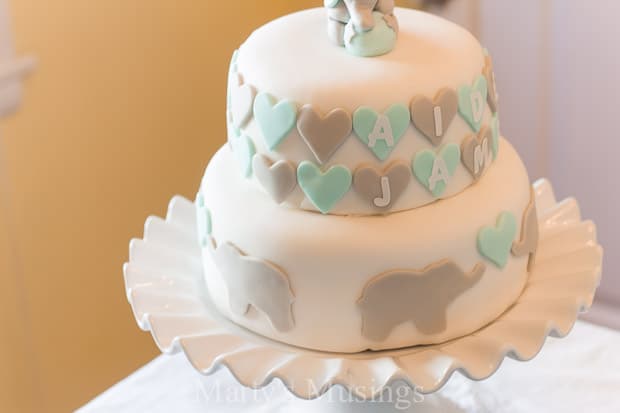 Isn't it just lovely?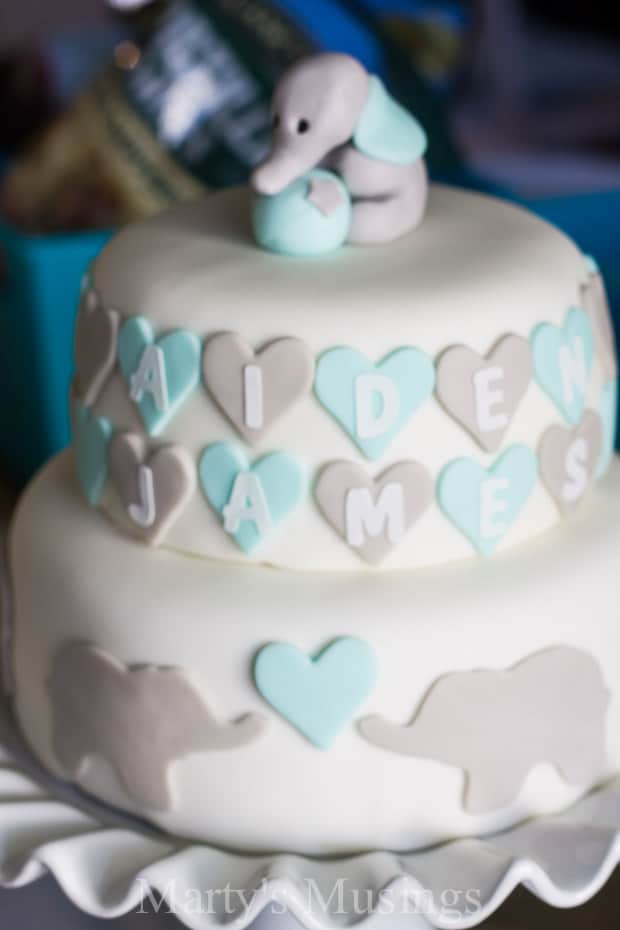 Cupcakes were gorgeous and scrumptious!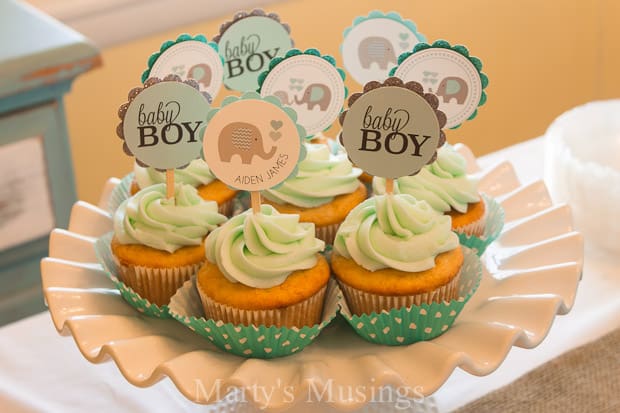 I made the simplest blue frozen punch and froze ice cubes for it the night before.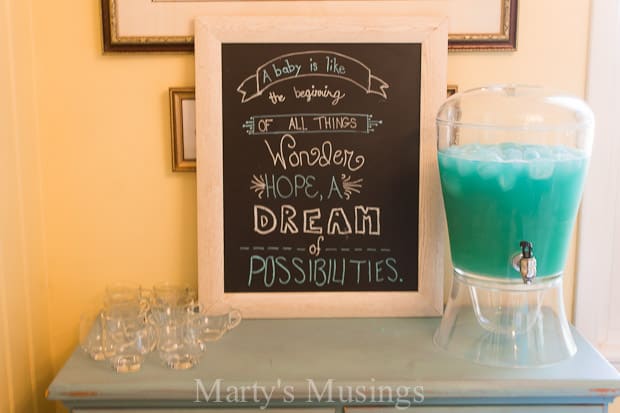 Party Entertainment
The most hysterical party game? Name the poopy diaper, which was really different kinds of candy bars melted in individual disposable diapers. Each party guest took a stab at naming the chocolate.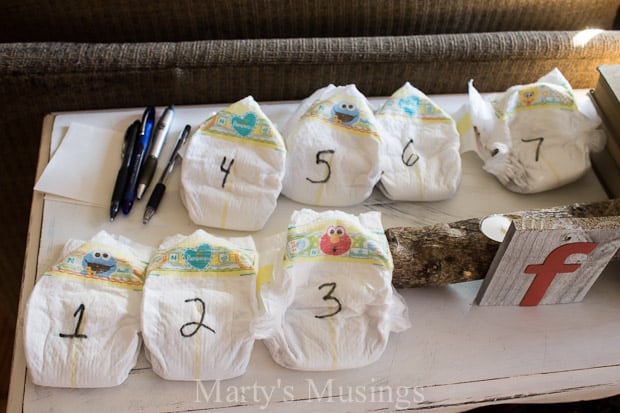 As much of a chocoholic as I am I did terrible! My nose totally failed me!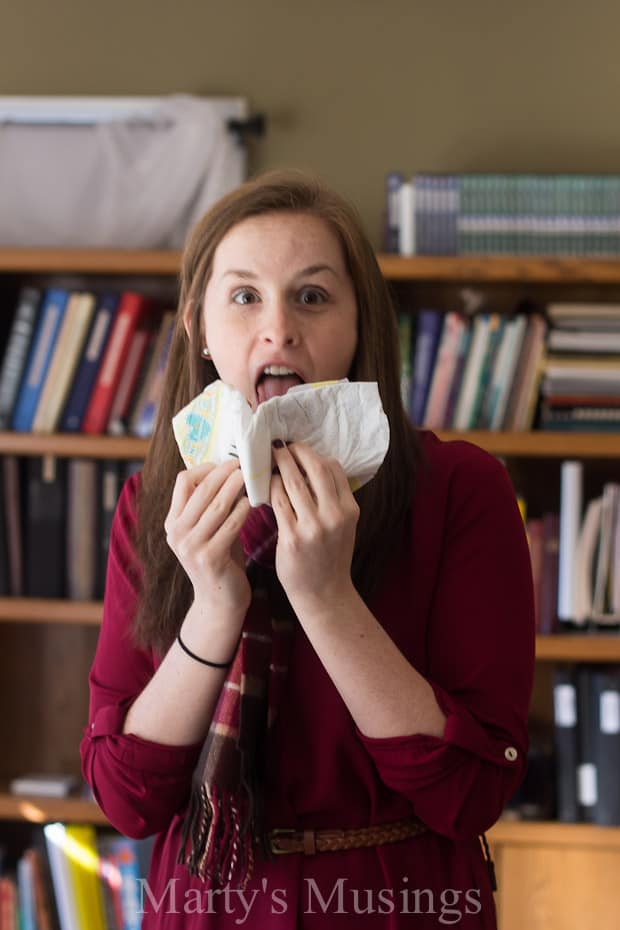 One of the other group activities was the "wishes for baby" card we had everyone fill out. It was fun to see how each of the guests filled it out differently.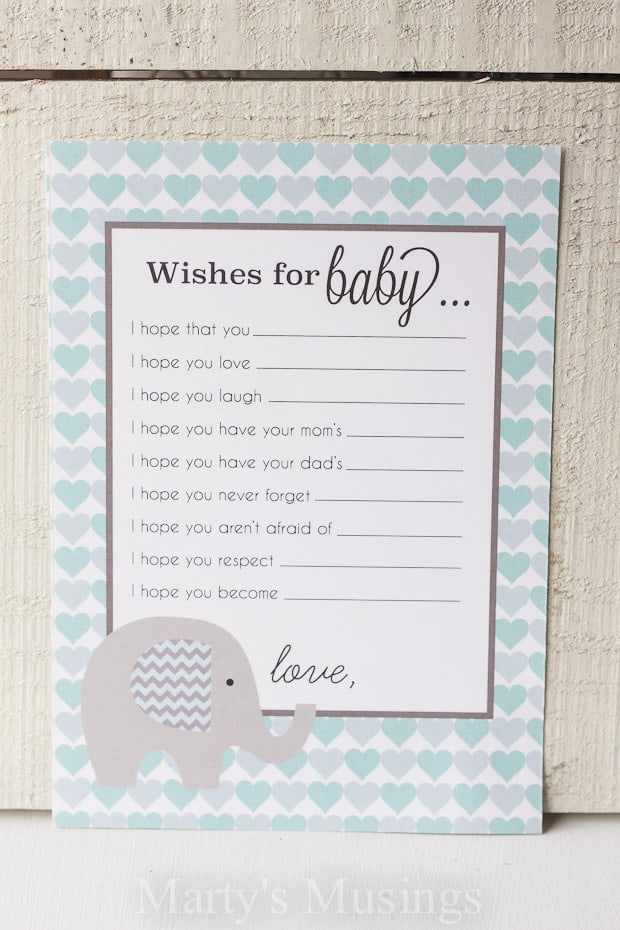 At the shower I also had a onesie for all of us to sign. My best advice would be to have extras! I bought some brand new ones at a yard sale for a quarter each so when I messed up a couple it wasn't too bad!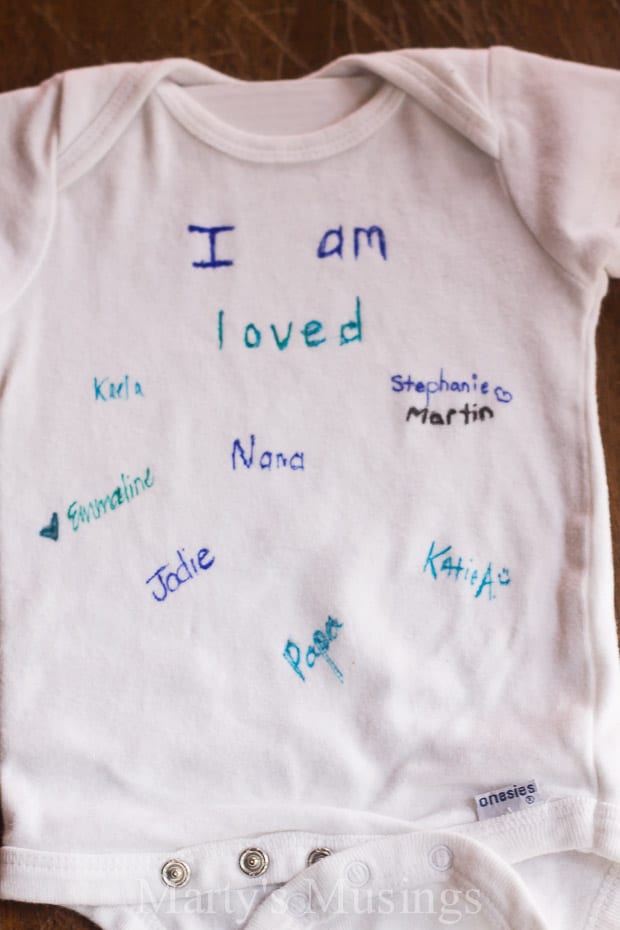 Party Favors
Jennifer designed these adorable popcorn wrappers based on this idea. She had them printed for me and I simply rolled them up and used a glue stick to adhere one end to the other.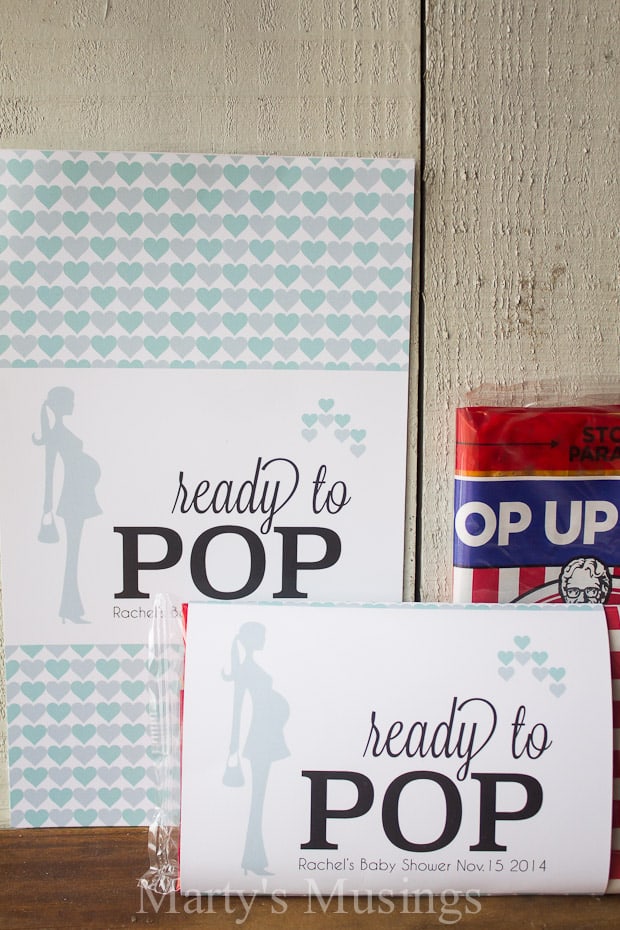 Jennifer also made a ribbon corsage for the mom to be and one for the nana and aunt to be Stephanie. So cute!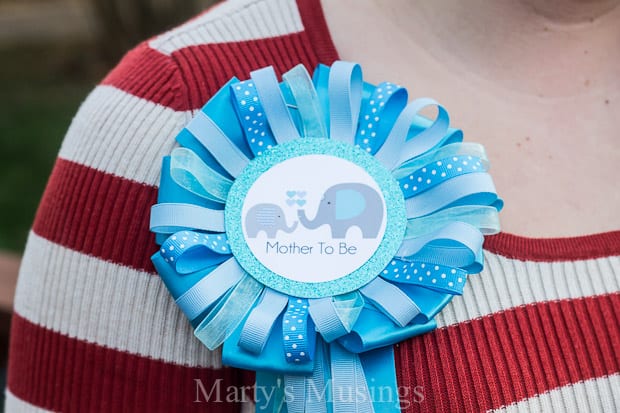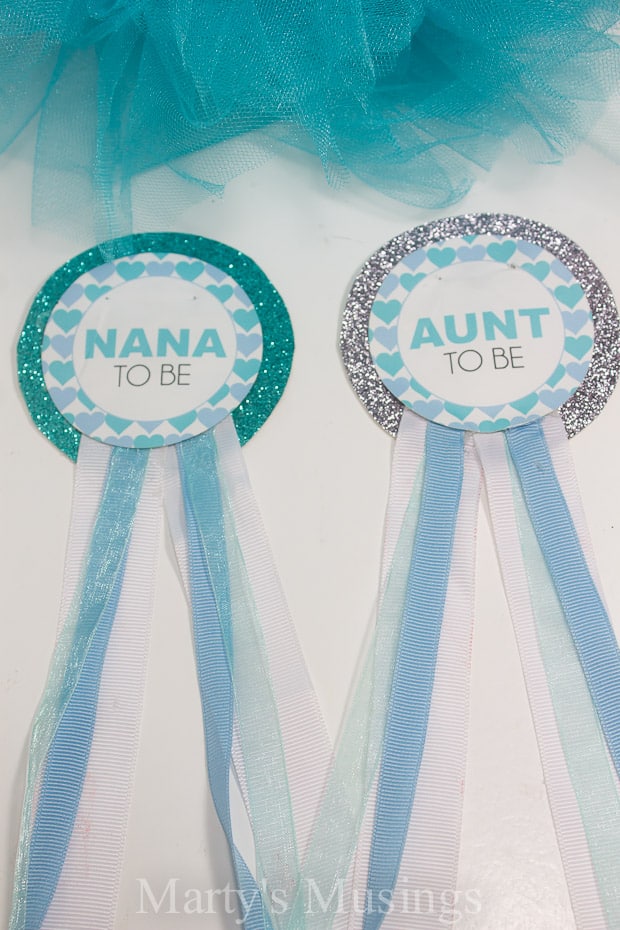 We had a wonderful afternoon together and Rachel got some great gifts.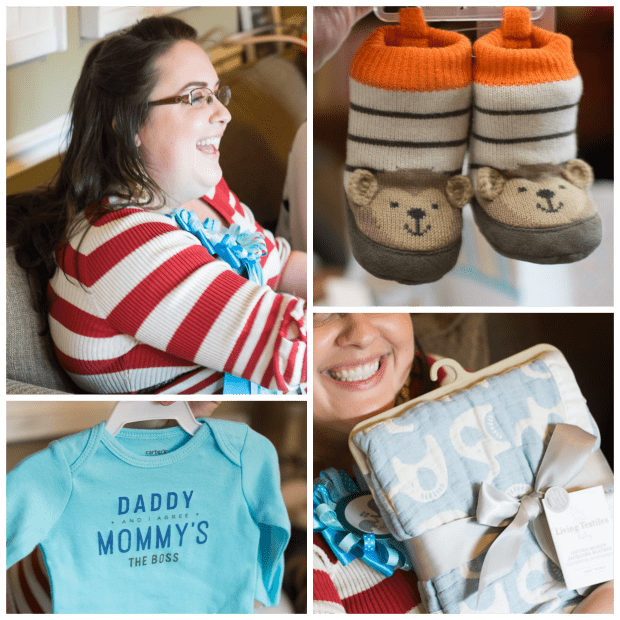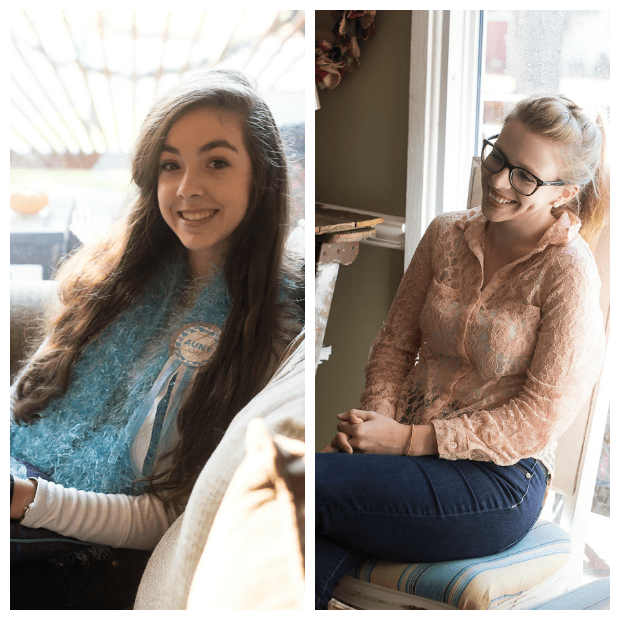 Would you like to see more of my party ideas? Check out my daughter's 16th birthday party, my husband's graduation party and the baby gender reveal.