Painting an Accent Wall
This post may contain affiliate links which won't change your price but will share some commission.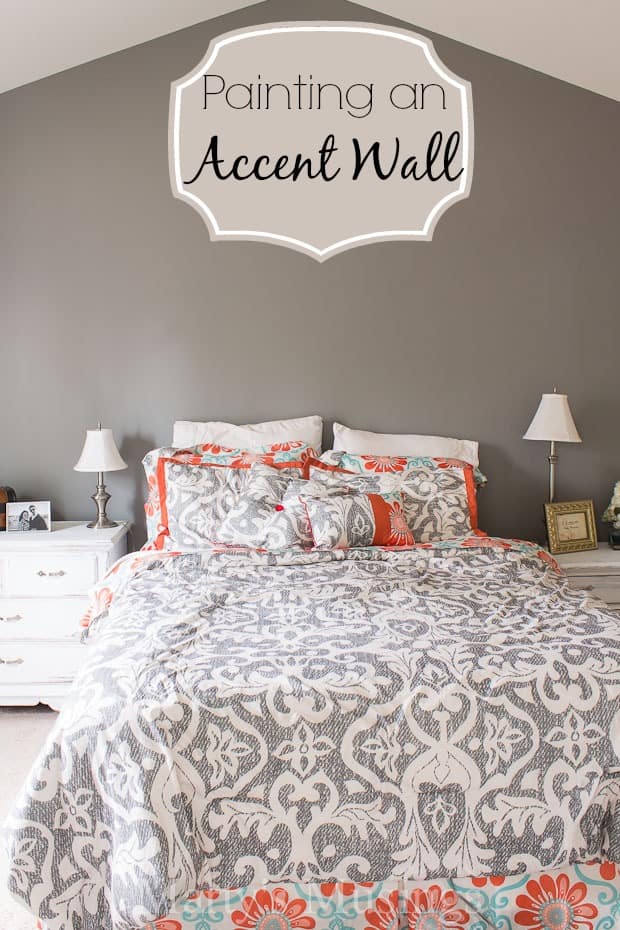 Our prompt as a Behr DIY Expert this month was fresh starts for the New Year, and you'll love this tutorial from my DIY hubby with tips on painting an accent wall!
Our oldest daughter Rachel and her husband Donny live about 45 minutes away from us (which is way too far, by the way!)
They have been married for a little over two years and bought their first home in June 2012. Rachel had purchased this adorable bedding set and wanted to add an accent wall to their master bedroom.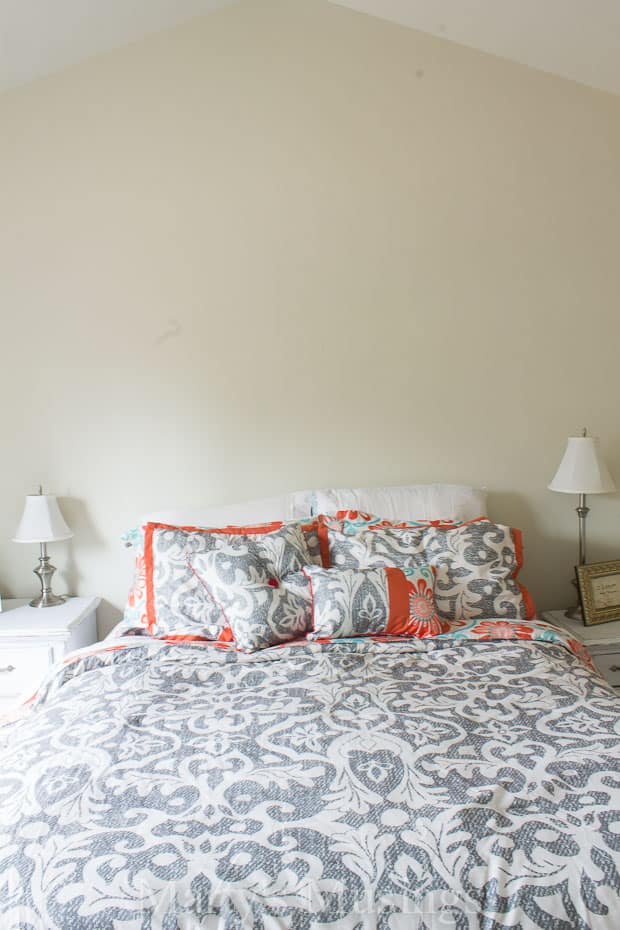 Here comes daddy to the rescue! It's pretty sweet having a painting contractor for a dad and one willing to bring the whole family for a few hours of family bonding!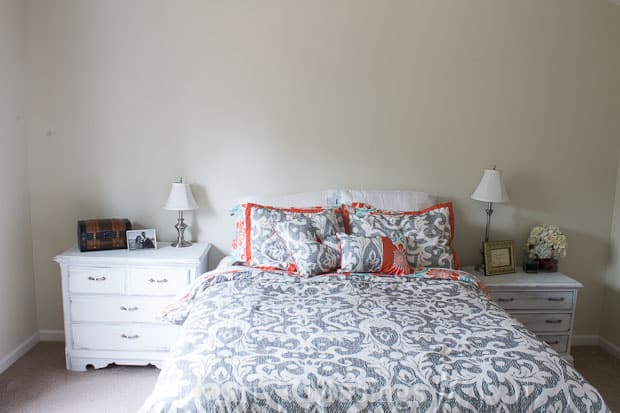 Here's dad with the details!
From Tim: I think that accent walls are one of the more enjoyable projects to knock out. They can add so much flair to a room and are a low-cost change with a big pay-off. However, because more dramatic colors are often used, the painter needs to bring the "A-game"! Lines need to be nice and crisp and no ceiling bumps!
I have been a professional painting contractor for many years, so I rarely use tape. It is certainly an option if you are not comfortable getting straight lines, but be aware that using painter's tape is NOT a guarantee that your lines will be clean and without flaw. Most people almost always get bleed-through under the tape, so if you use it, do so as a safety net and not as a crutch. That means try and allow only the smallest amount of paint on the tape. It's also a good idea to press the tape into the corner with your painter's tool or a putty knife. This will work to reduce the bleed-through.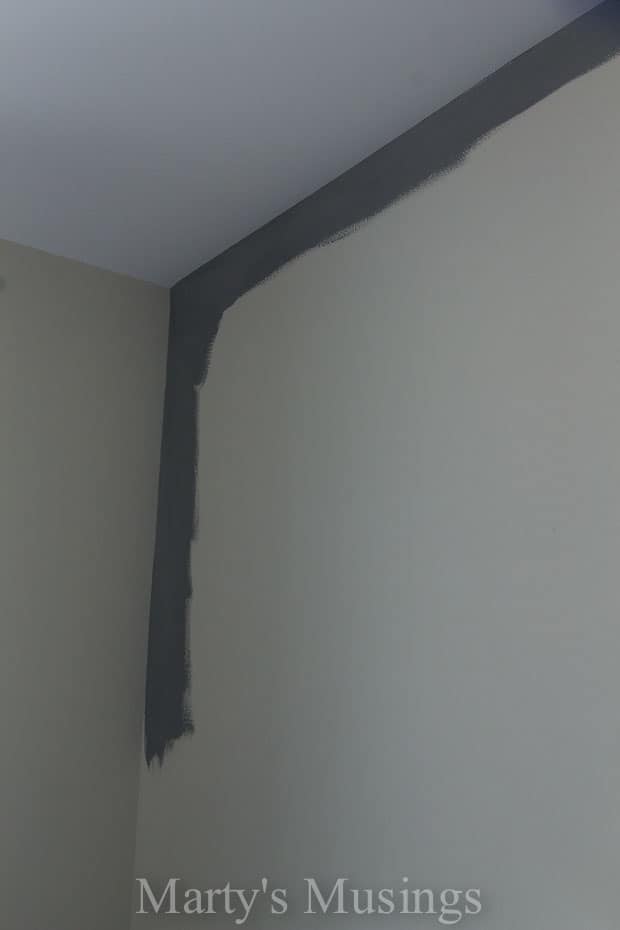 I will cut in a brush width first all the way around the wall, working from top to bottom. A vaulted wall, like this one, is a bit tricky but nothing at all to panic about.
Since I knew this color would require two coats (even though the BEHR Ultra Premium Plus primer/paint combo gave me AMAZING coverage after one pass), I went a bit wider with the cut-in. With the second coat, I actually reduced the width by 50%. This just saves a bit of time and paint.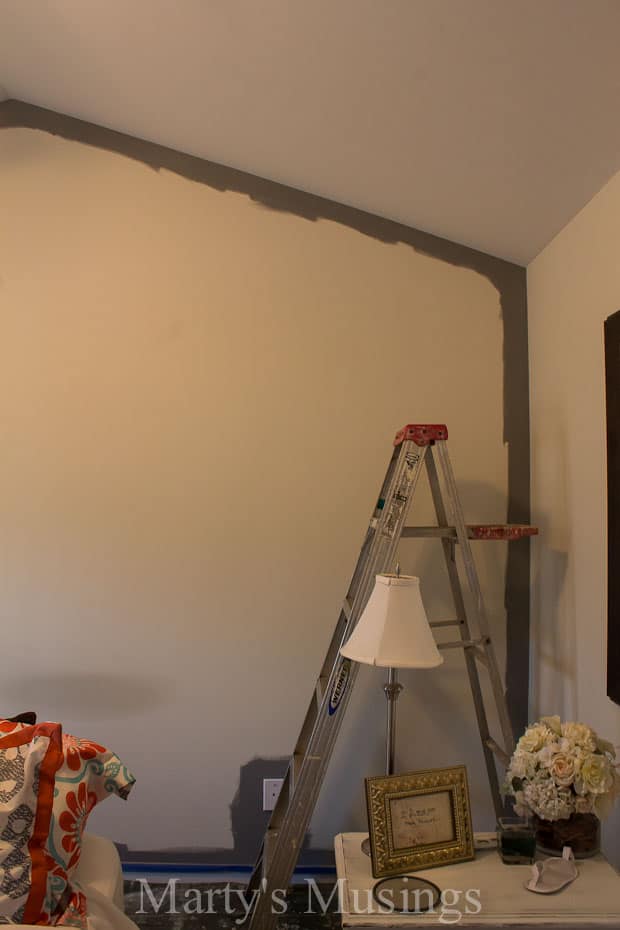 After the brush work is done, we move to the speedy part with the roller. Don't worry about the color difference! These dark colors go on light and dry down darker.
It is VERY important to use a shed-resistant roller cover with the BEHR paint. You will get a much cleaner finish without the hair remnants from a cheap cover. Spend the extra money for a good roller cover. My weapon of choice is a 9″ cover with a 3/8″ or 1/2″ nap.
So, just start at the top and roll as close as you are comfortable doing. I can usually get within a 1/2″ of the unpainted wall. Maintaining a "wet edge" is not so critical on the first coat; that just means always rolling fast enough so you're never working into a dry spot (except where you brushed). With big walls that can be very tough, especially in stairwells. But a second coat well-executed will solve most problems.
I will work this particular wall all the way across down to the same point, then move down all the way across, continuing to the baseboard.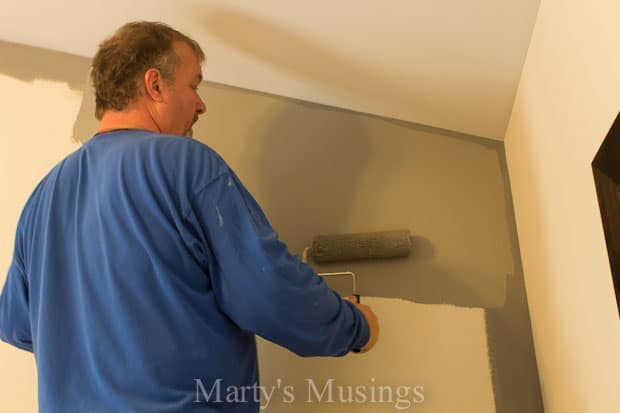 You've got to really run with this with the second coat, but, again, not so critical the first time around. You can even use an extension pole if you want, but watch for inconsistent pressure that can leave lines or "ropes" of too much paint. A good practice is to lightly drag the roller in vertical passes across the entire section you are currently working to give you a nice, consistent application.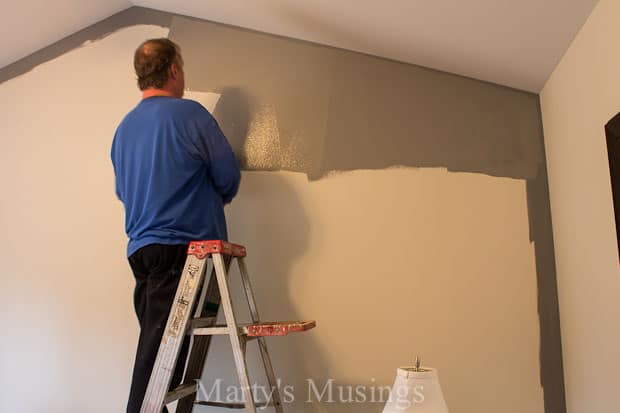 And this is the finished accent wall! Total time for this project? How about less than two hours, beginning to end!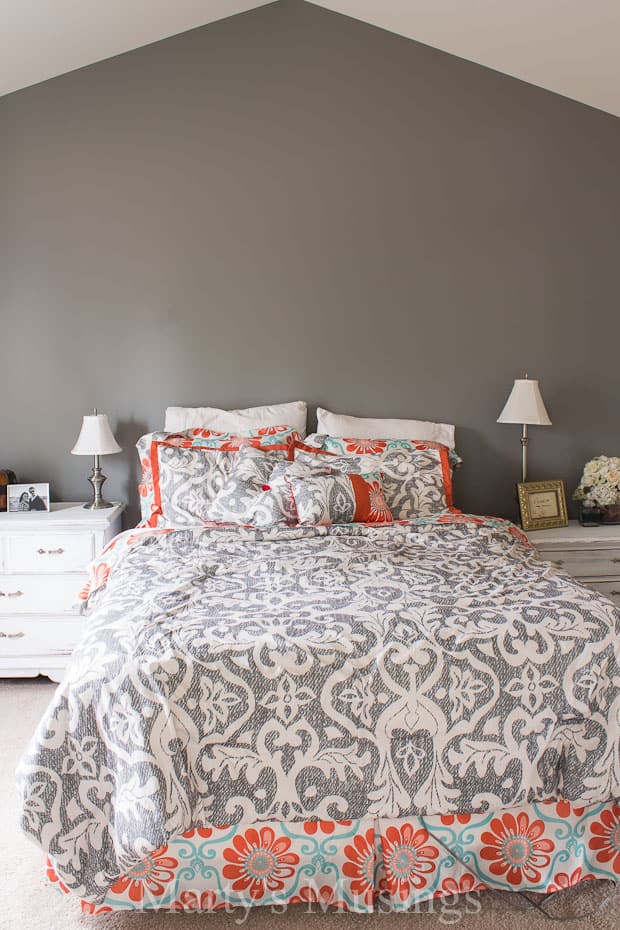 Back to Marty: My daughter has always had her own style, and she has many more touches that she wants to bring to this bedroom. I can't wait to see what she comes up with (or what she talks her Daddy into!)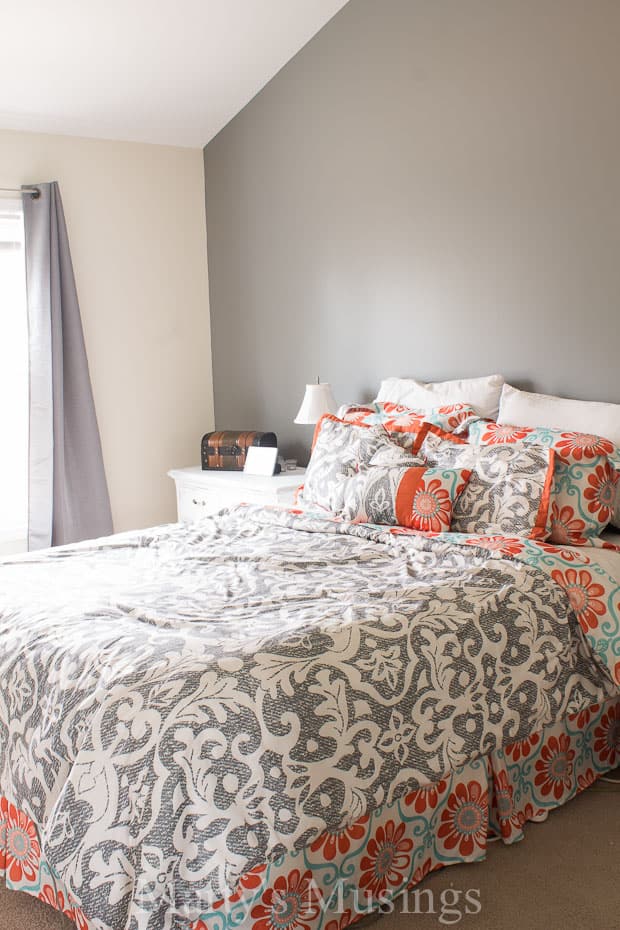 I love Rachel's room so much I'm using gray and coral as a starting point for my own bedroom makeover! And because she knows me so well she gave me her previous comforter for Christmas and I was ecstatic! There's nothing better than a makeover and repurpose project!
***Color used on this wall is BEHR Premium Plus Eggshell Finish , 780F-5 Anonymous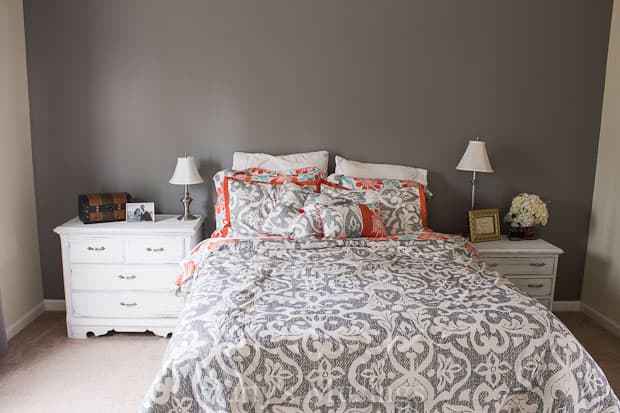 Here are some of our other Behr projects:
Practical painting tips for the home that anyone can use, including chalk painting, accent walls and choosing the right colors.