Watergate Salad Recipe
This post may contain affiliate links which won't change your price but will share some commission.
Watergate Salad (Pistachio Fluff Salad) is known as the perfect dish for potlucks because it's EASY and inexpensive! Don't leave home without it!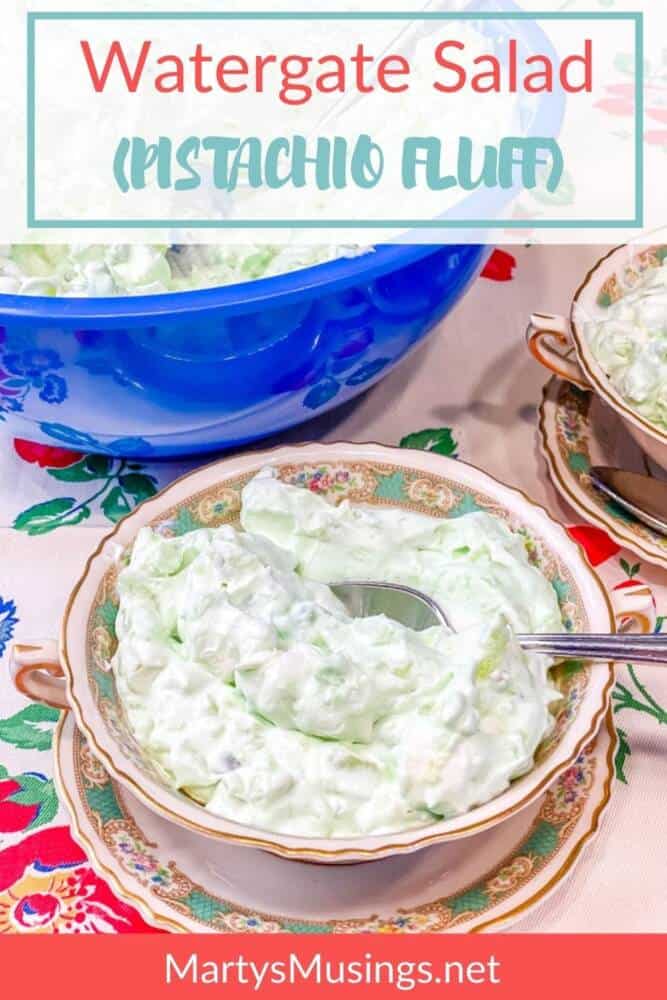 My husband and I have a long standing joke that allows us to win every "newlywed game" we've ever played.
When I left for college I didn't have any cooking skills to brag about. About all I knew about cooking was frying a hamburger and making a grilled cheese sandwich.
After I got married I had to read a lot of recipes and cookbooks to gain the skills I needed as a wife and mom.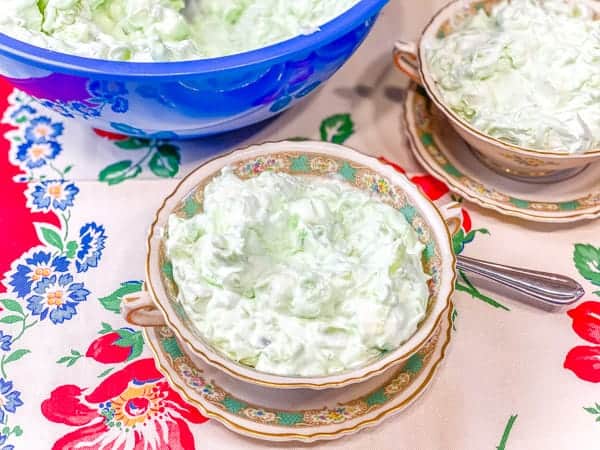 One of my first attempts at cooking was a colossal failure (there were probably more than that but this one reigns supreme.)
Mushroom strata. That was the name.
My husband is not very demanding in the area of food, but this recipe was so horrid he remembers it to this day
Thus, when asked "what is the worst thing your wife has ever fixed" there is no doubt in his mind what to say.
Mushroom strata.
Score a point for the married couple of 26 years!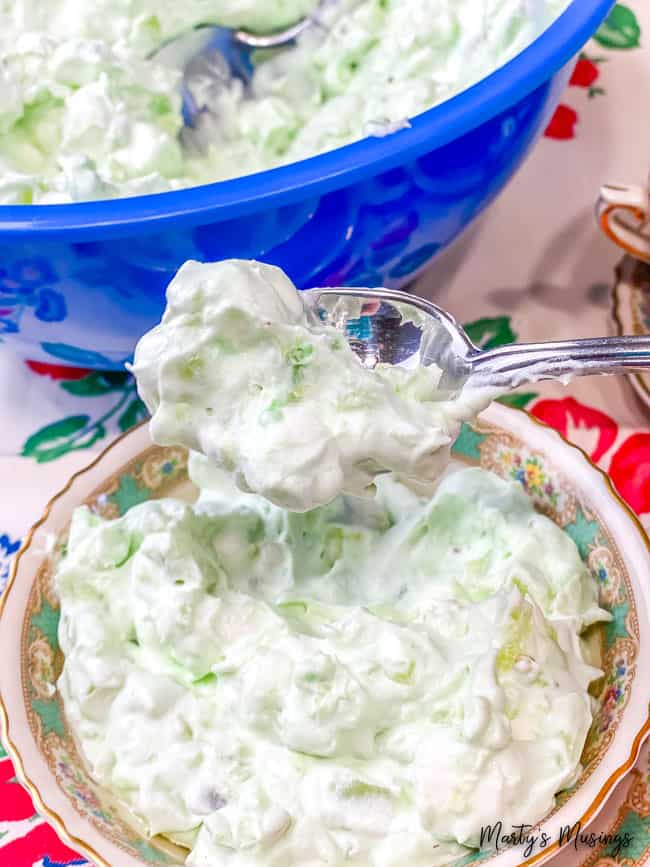 Fortunately for my husband and future children I did eventually learn to cook fairly well.
One of my most cherished cookbooks is from the church where I grew up.
In it I wrote a recipe for "green salad" (otherwise known as Watergate Salad) passed down to me via a phone call from my mom as a newlywed.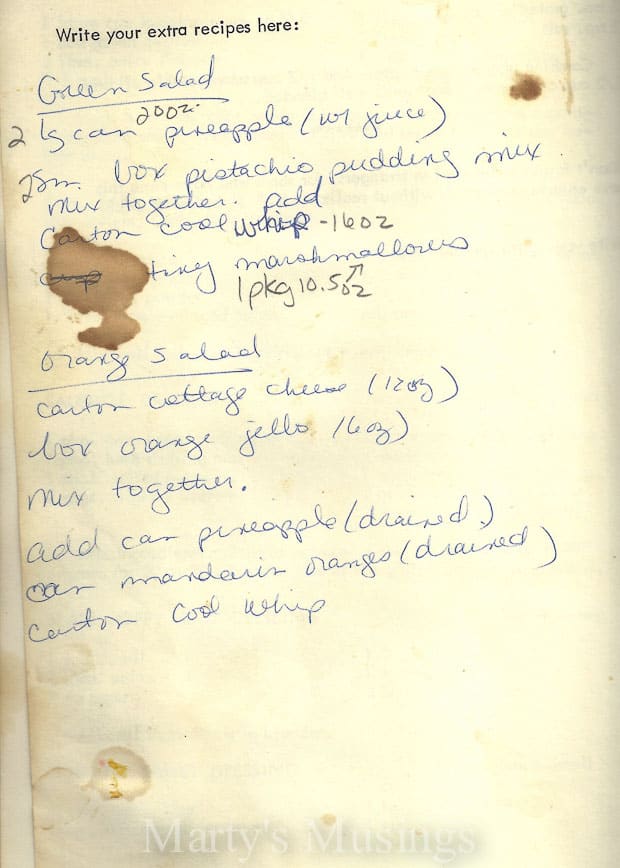 Do your cookbooks look like this?
This page collected the remnants of recipes in past years. (For the Orange Fluff Jello Salad recipe go here.)
Now my married daughter calls me.
I call myself google mama.
I'm thinking it's not totally the recipe she's calling for but maybe to hear the love in my voice as I encourage her in her walk as a faithful wife.
Rachel, I'll love you forever. I cherish our phone calls.
Just stay away from the mushroom strata.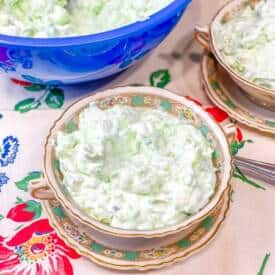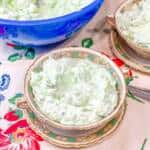 Print
Watergate Salad Recipe
Easy to fix salad with pistachio pudding, pineapple and marshmallows.
Ingredients
2 20-

oz

cans crushed pineapple

with juice

2 3-

oz

boxes pistachio pudding mix

16

oz.

whipped topping

thawed

1 10.5-

oz

pkg tiny marshmallows
Instructions
In large bowl mix together pineapple and pistachio pudding mix.

Add thawed whipped topping and marshmallows until blended.

Refrigerate until chilled and serve.
Notes
I have used pineapple chunks before if I didn't have crushed pineapple.
Want some more easy recipe ideas? Try my 4 Ingredient Fruit Salad, Orange Fluff Jello Salad or my Cranberry Apple Casserole.