5 Minute Simple Christmas Craft
This post may contain affiliate links which won't change your price but will share some commission.
Dress up an old candle with a 5 minute simple Christmas craft using scrapbook paper easily found for pennies at a craft store. Go from ordinary to elegant!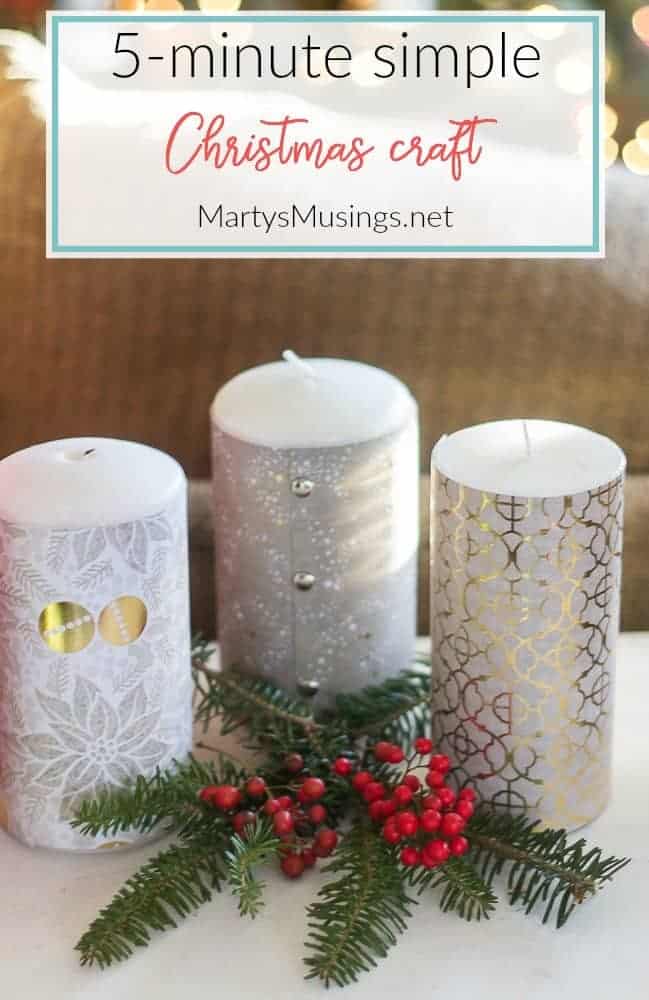 Sometimes the best projects are the easiest, but I'm afraid I often make things more difficult than they should be.
Can you relate?
This year my husband having two surgeries this month with the prospect of being out of work for several months means I'm definitely in a busier season of life.
It's not one that I relish because I would never want my guy to be in pain or have months of rehab. I am, however, going to embrace this as the season of simple.
(Remember when I chose the word "simplify" for 2014? I think God probably had a good laugh over that one!)
Today I'm going to share with you a 5 minute simple Christmas craft. I know everyone proclaims theirs as simple, but this one truly is, I promise!
5 Minute Simple Christmas Craft
All you need for this project is a candle, sheet of scrapbook paper (found at craft stores unless you practically own your own store!) and brads. I used thicker cardstock for this project.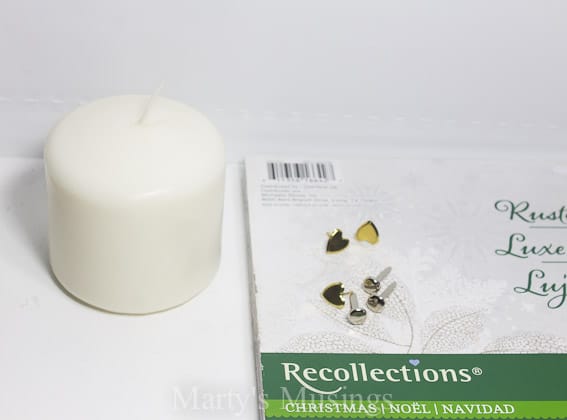 Measure the height of your candle and cut a length of scrapbook paper long enough to wrap around the candle.
Secure the paper with brads poked into the side of the candle.
Done!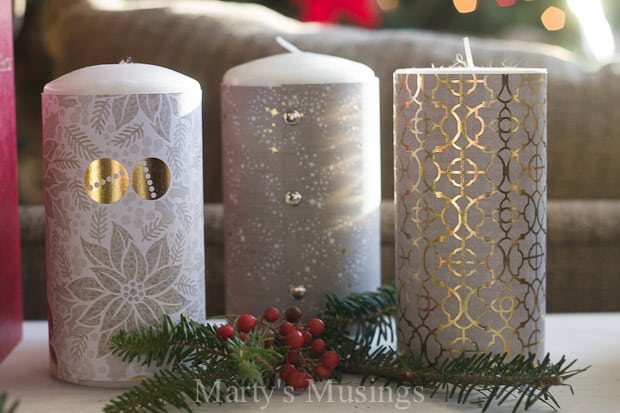 Money saving tip: I buy inexpensive candles at yard sales to use in my decor and craft projects. They don't have to look great because I know I'm going to cover them up or only the front will be seen.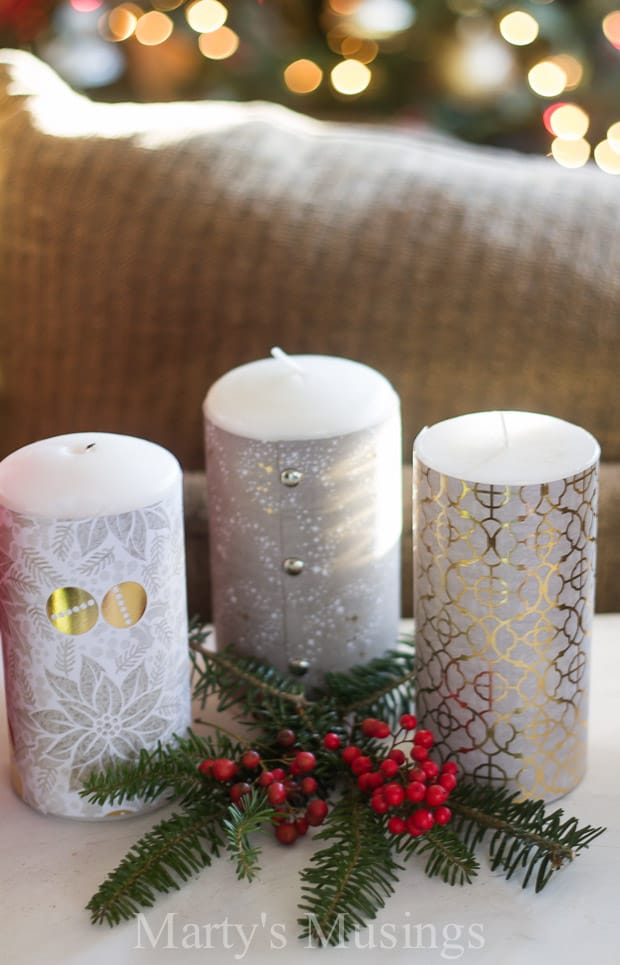 Beautiful thing about this craft? You can change it up for any season or event.
I love the white candle holders and I decorate these same candles in a different way each season. (Here's a sneak peek of a Christmas vignette!)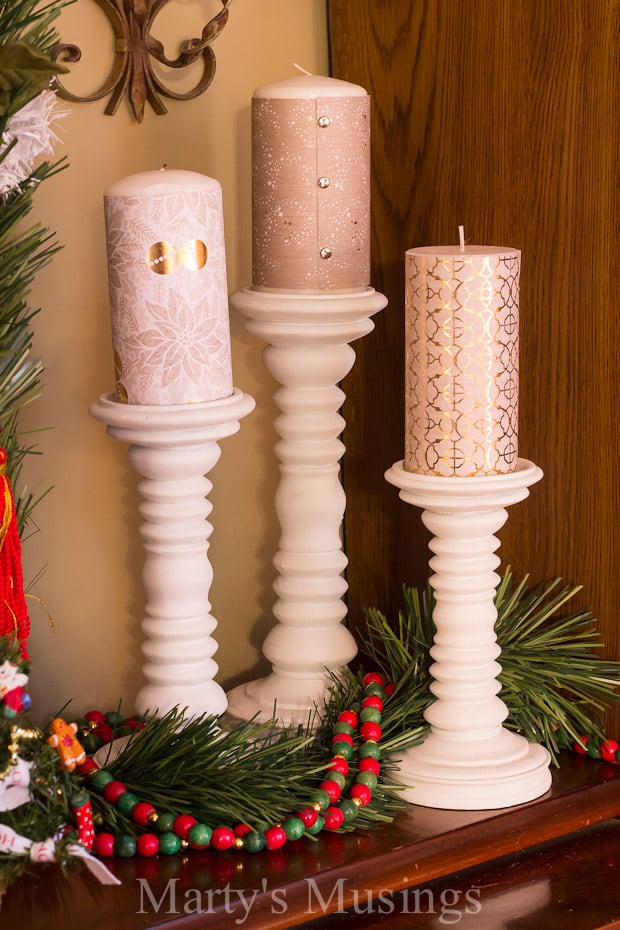 You can see candles decorated with burlap in my 2013 Christmas Home Tour, on my pretend mantel, decorated for fall and Valentine's Day.
Do not burn these candles! They are purely for decoration only!
How are you simplifying your own life this Christmas season?