Vintage Blue and Yellow Spring Tablescape
This post may contain affiliate links which won't change your price but will share some commission.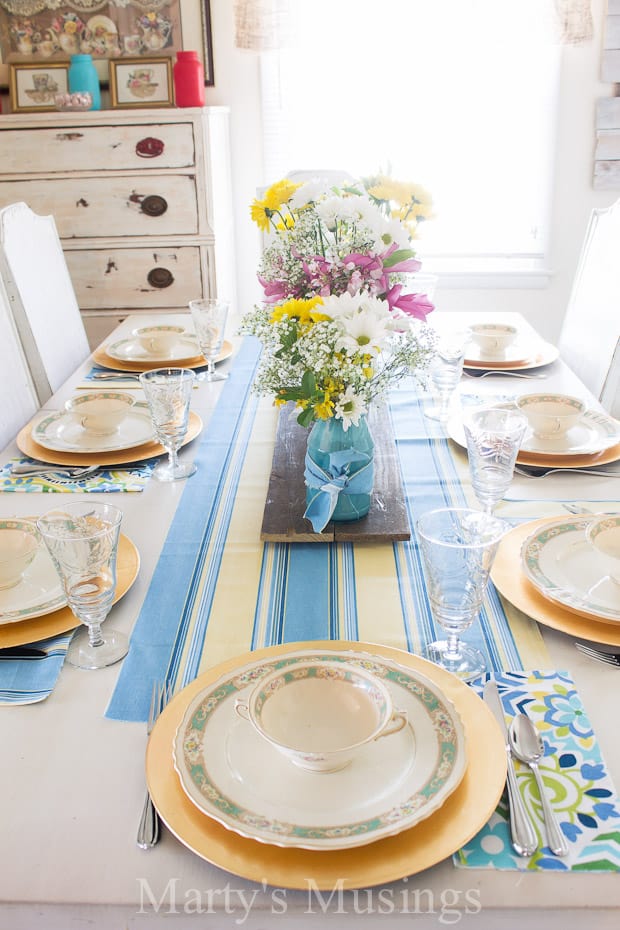 Before spring quickly turns into summer (and those hot, miserable 90+ temperatures) I wanted to make sure and share this lovely vintage spring tablescape I created for Easter.
Yes, Easter, but you won't see any cute bunnies or Rice Krispies Treats nests here.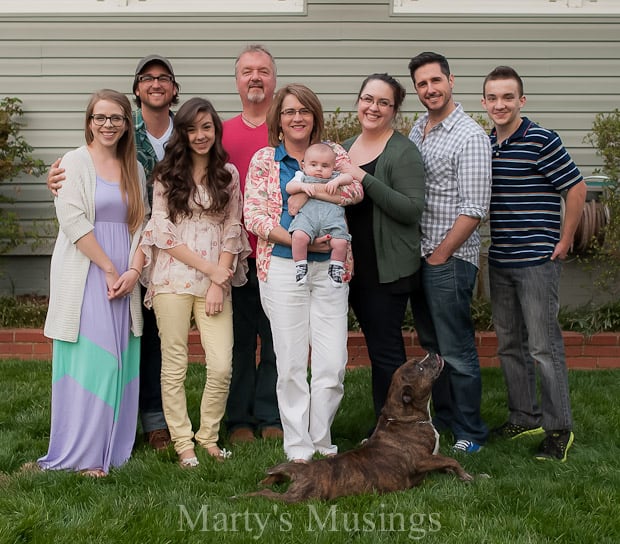 I do love to dress up the table for our family get togethers and add a little touch of elegance to even the most casual of gatherings.
The last six months have been exhausting around here, beginning with two surgeries for my husband, the birth of our first grandchild, sudden death of my brother-in-law and our crisis with our teenage son.
With all that going on who has extra hours to spend setting a perfect table? Not me so here are a few tips to make entertaining easier for all of us.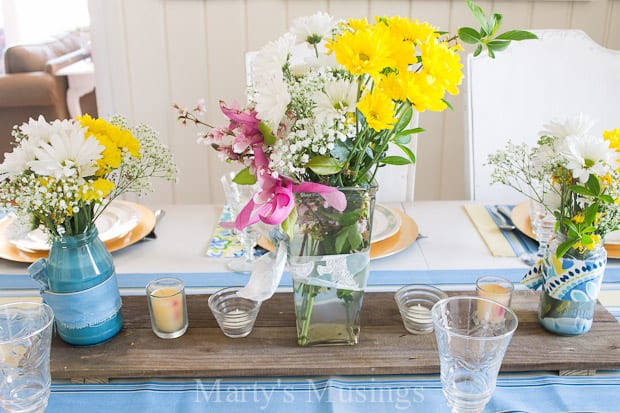 I spent $12 on four bunches of fresh flowers at the grocery store and picked up a few miscellaneous ones around our neighborhood.
What a difference a few flowers in glass jars and a bit of ribbon make!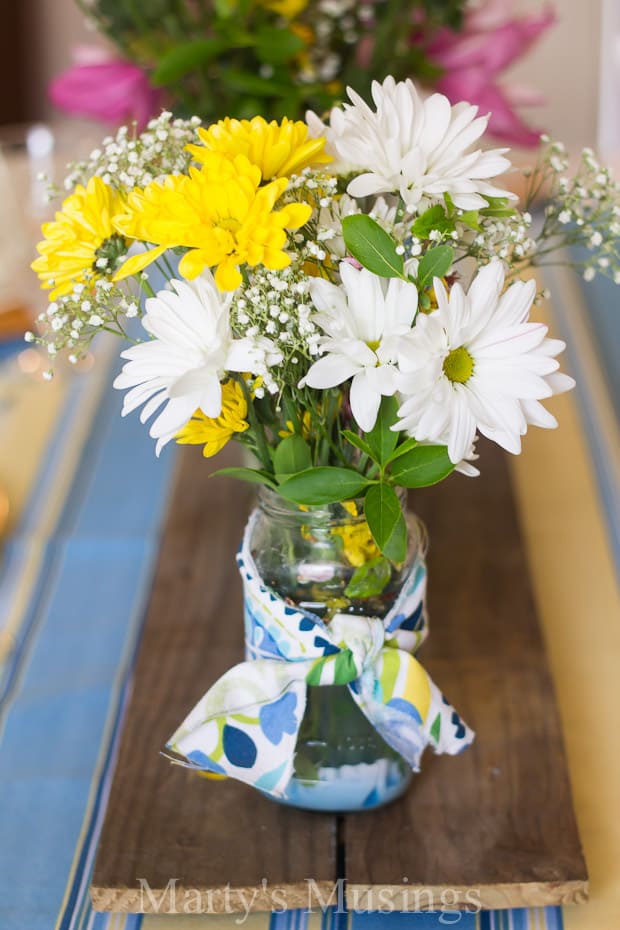 I have a setting for 16 in my mom's china (so y'all can all come over for lunch!) and it's one of my very favorite items she passed down to me, along with her crystal.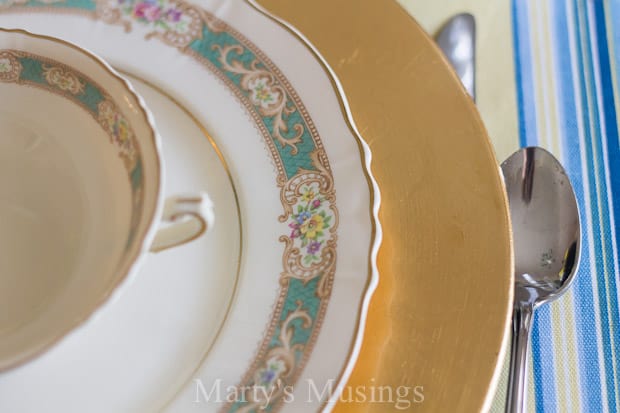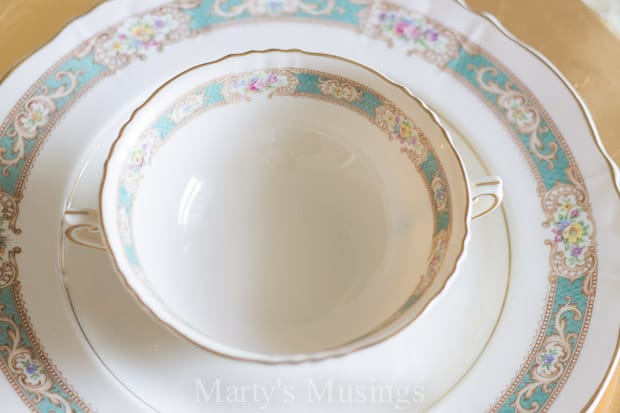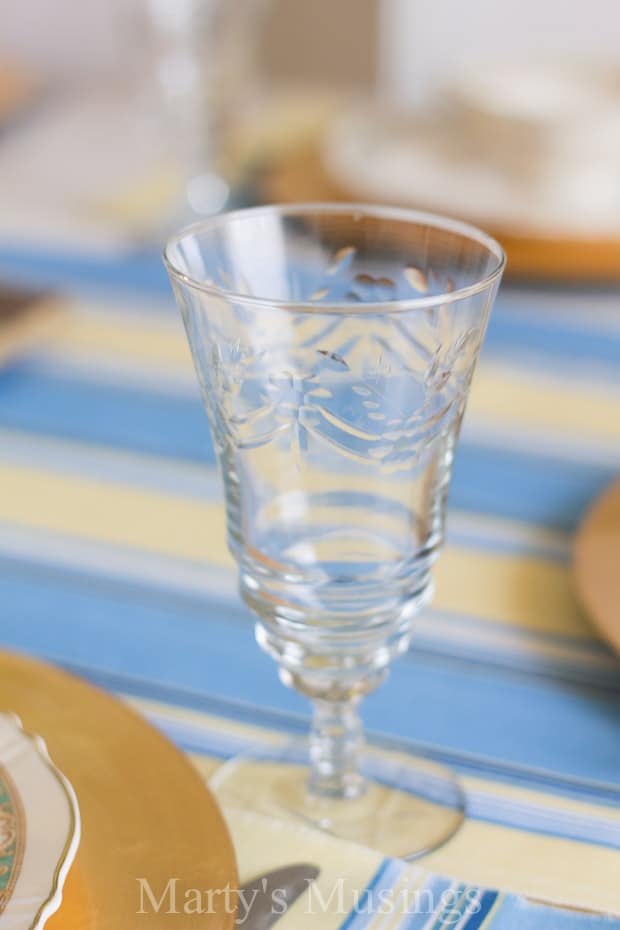 I made the napkins and table runner out of leftover material from these no sew window treatments and shabby chic dining chairs..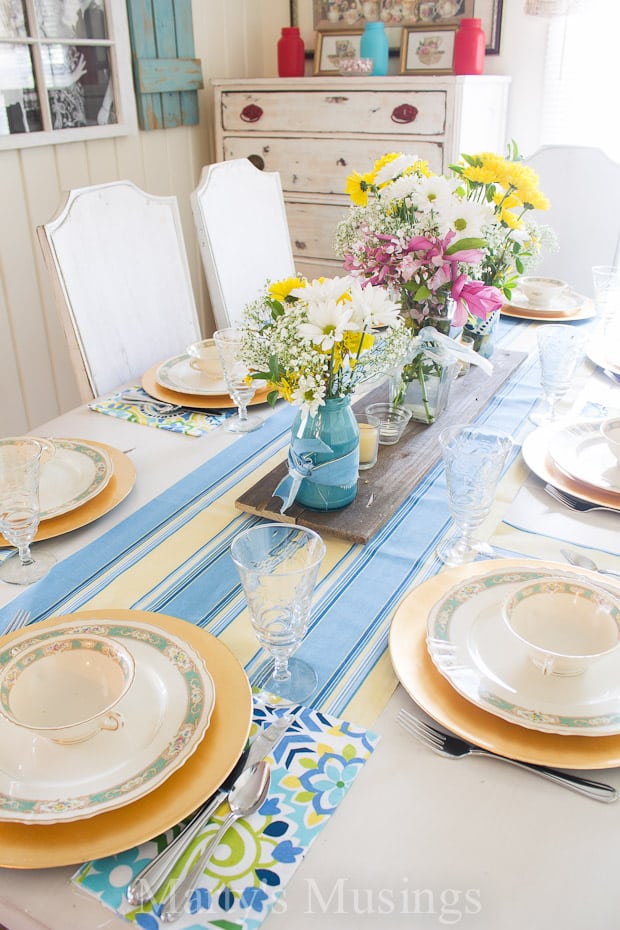 I didn't sew a lick but just free cut the fabric and ironed. Everything doesn't have to be perfect!
I love the pop of blue and yellow but the combination no longer fits my new kitchen (which I haven't shared yet but hope to soon.)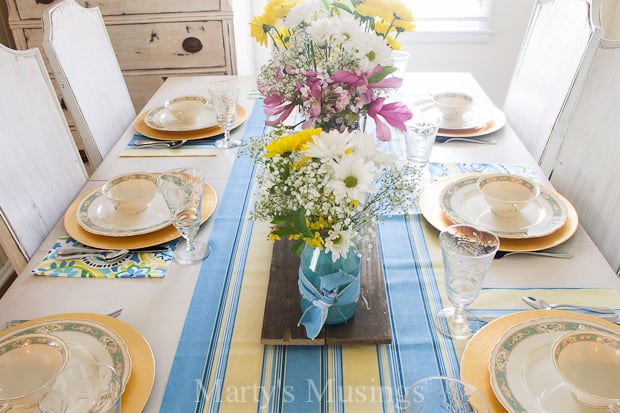 My daughter has been on a baking spree lately and for Easter she made these beautiful cupcakes and decorated them. They were as delicious as they were beautiful.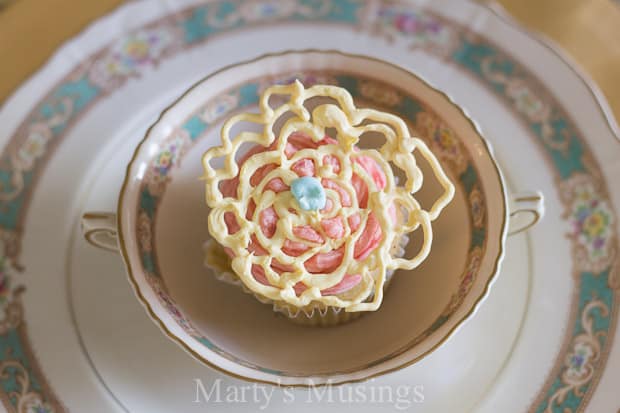 I used the matching soup bowl to my china to set the cupcakes in at each place setting.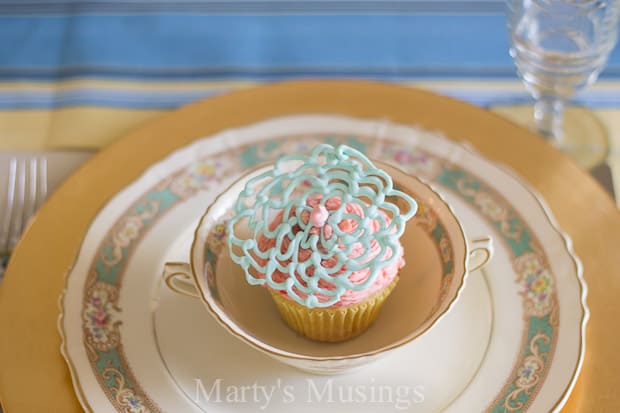 Would anyone like the recipe? I might have to add her to the team here at Marty's Musings!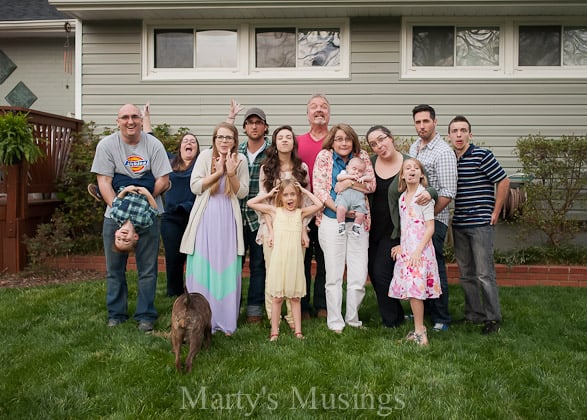 Setting a beautiful table doesn't have to require a Herculean effort or a lot of money. Don't wait until next Easter to celebrate with family and friends!