Gray and Coral Bedroom Inspiration
This post may contain affiliate links which won't change your price but will share some commission. Read more here.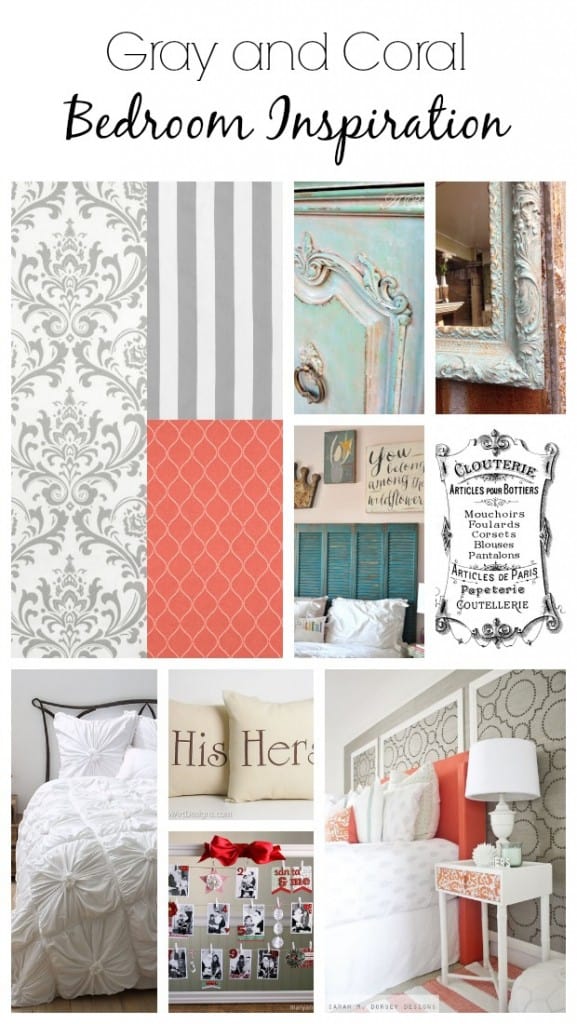 Since the first of the year my DIY hubby and I have been busy little beavers. And I have yet to "reveal" anything (although I did share my craft room inspiration).
Because really, isn't the before and after what's really exciting?
To see how a room goes from really, really ugly to a place of beauty and loveliness?
Kind of like the ugly duckling.
Yes, our master bedroom is the poor, lonely ugly duckling.
But I promise you it will be worth the wait as we apply all our skills and ideas to turning our master bedroom into an oasis of beauty.
For now I'll have to tempt you to join us on the journey with a few  ideas for my gray and coral bedroom inspiration.  (You can also follow me on Instagram to stay updated.)
My friend Amy wrote a terrific post with 12 tips on choosing paint colors. My painter husband would probably recommend all of them for his customers.
However, I pretty much totally ignored every one of them. Especially the first one: choose fabric first!
Since I am proud to be representing Behr paint as one of their DIY experts I started with the paint color first. (Totally backwards I know, but that's how we roll!)

Pewter Mug is the color we chose and you can see a very ugly before shot and part of the painting process here. (This room from Sarah M. Dorsey Designs is one of my favorites.)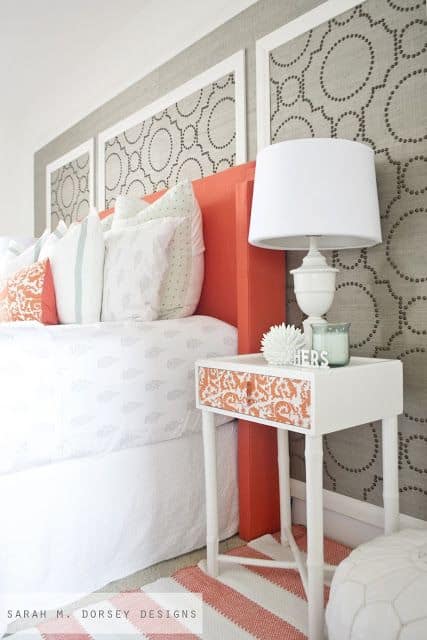 I knew I wanted to go lighter and brighter, and this bedding was where I started.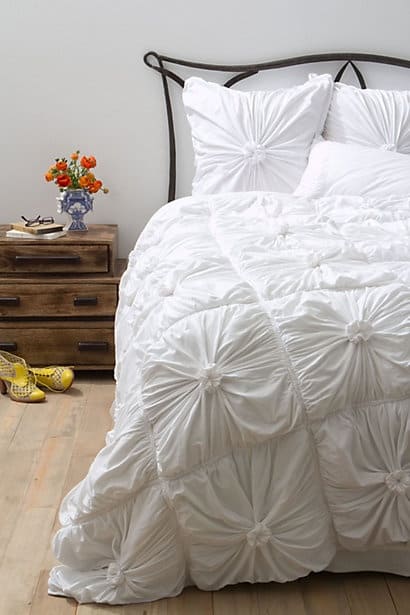 We love a good chalk paint project and I learned how to do it myself on our bedroom furniture!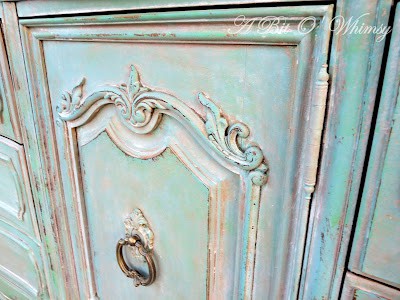 I painted our headboard and loved the way it looked, but it just didn't work in our rearranged room. This was my inspiration for a different kind of headboard!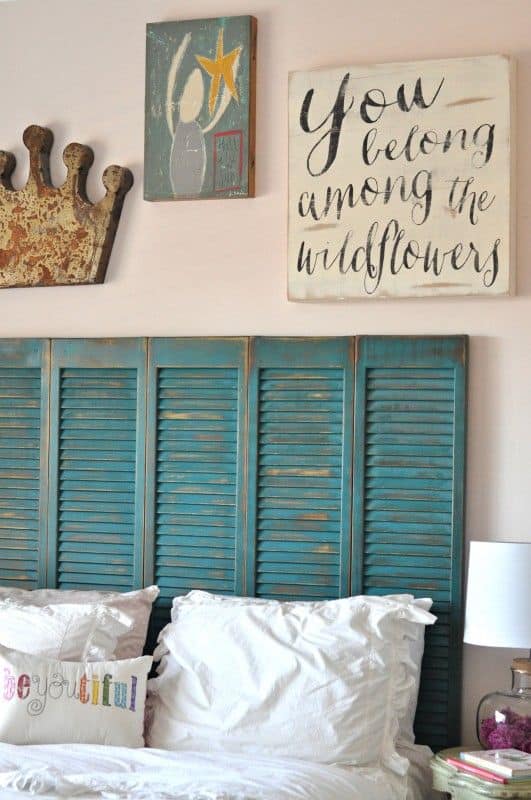 I did a lot of painting of accessories in the bedroom, and I love the look of the frame below.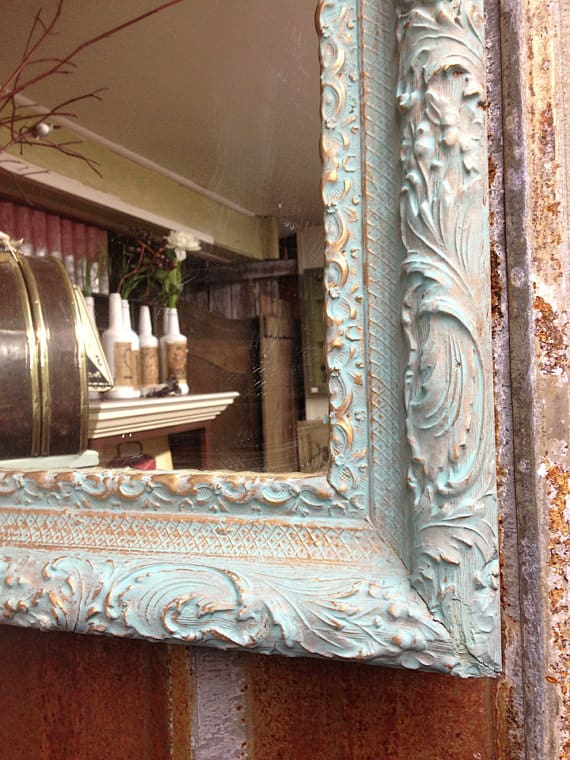 I am not a professional designer or DIY expert or much of anything other than a mom who is enjoying a new season of life and having fun making my home beautiful. I don't even know what you call the style I'm going for in the bedroom other than French Country with a romantic, shabby chic flair. Maybe I just created a new design style?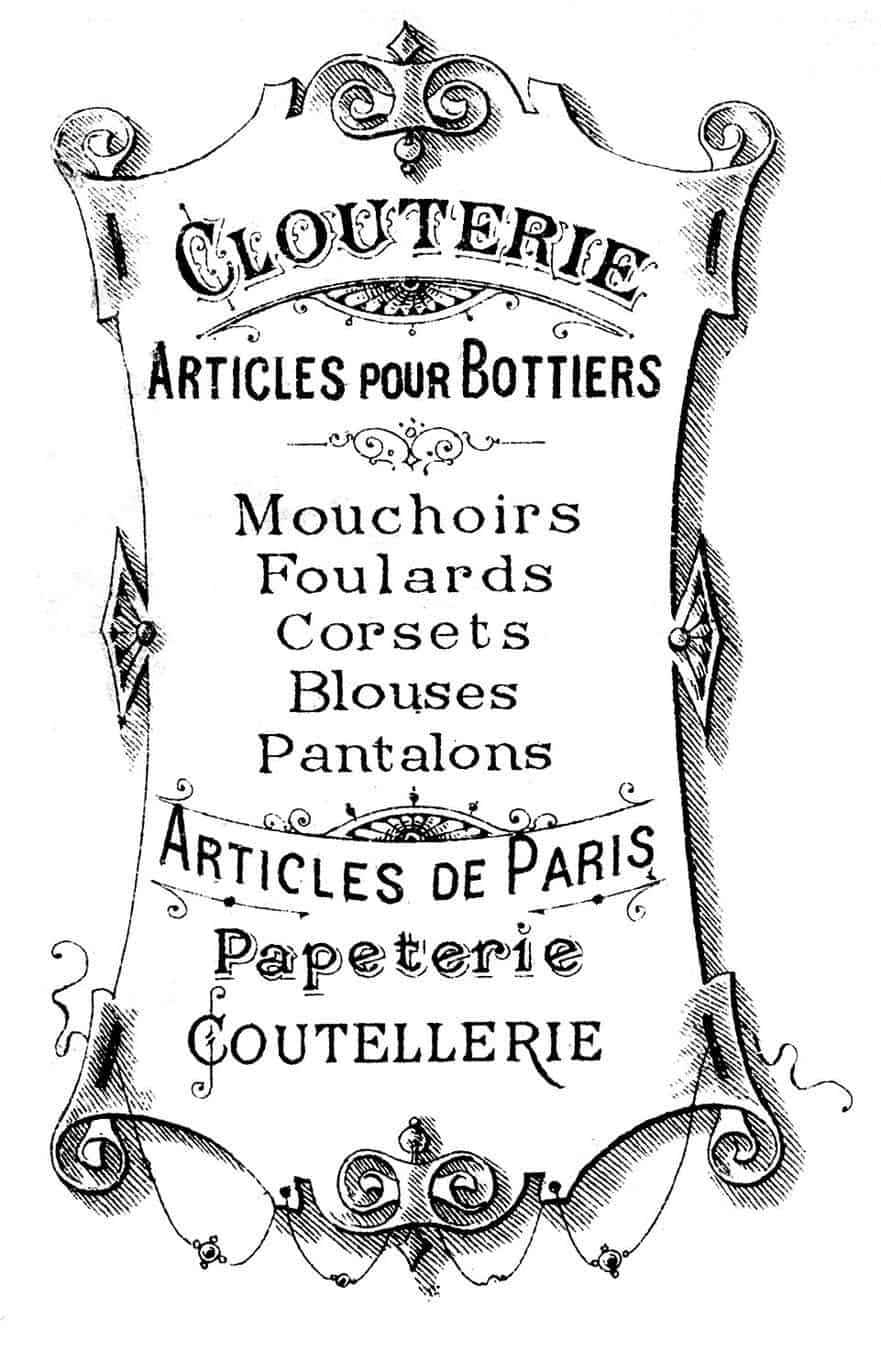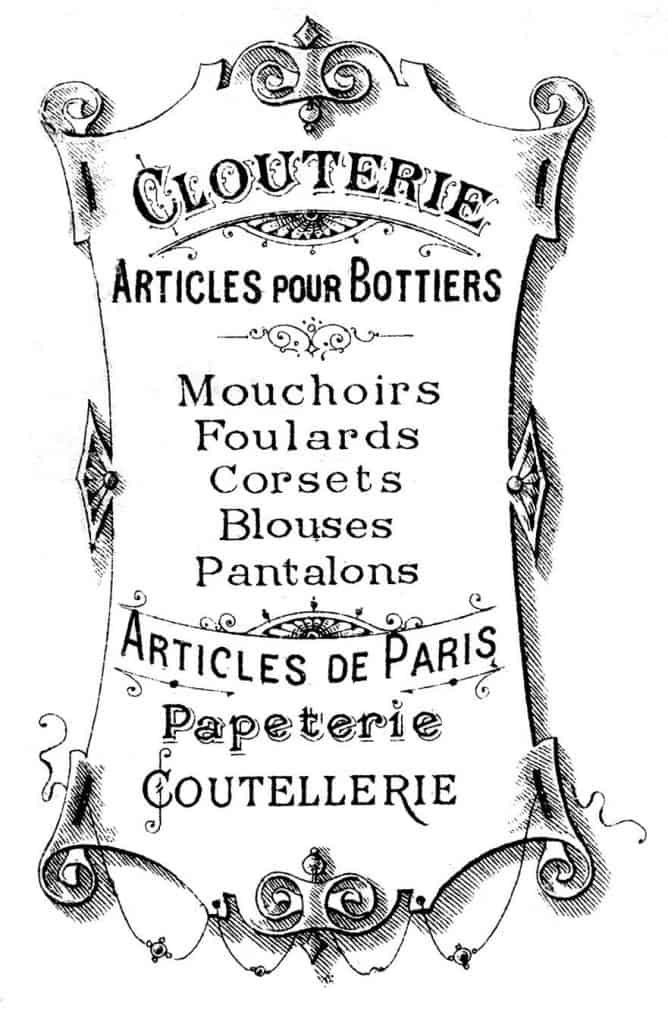 Since my husband loves pillows ~sarcasm~ I want some with his and hers on it!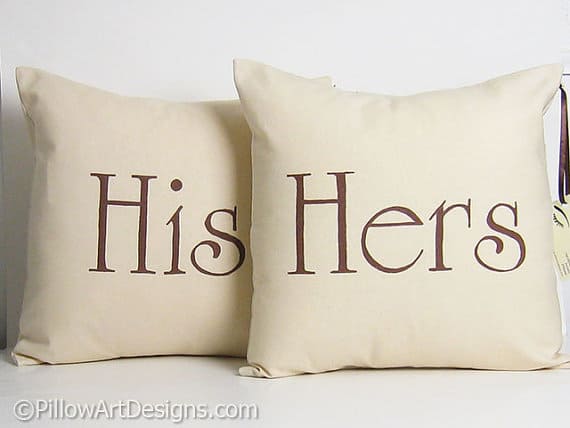 Love incorporating pictures into the decor!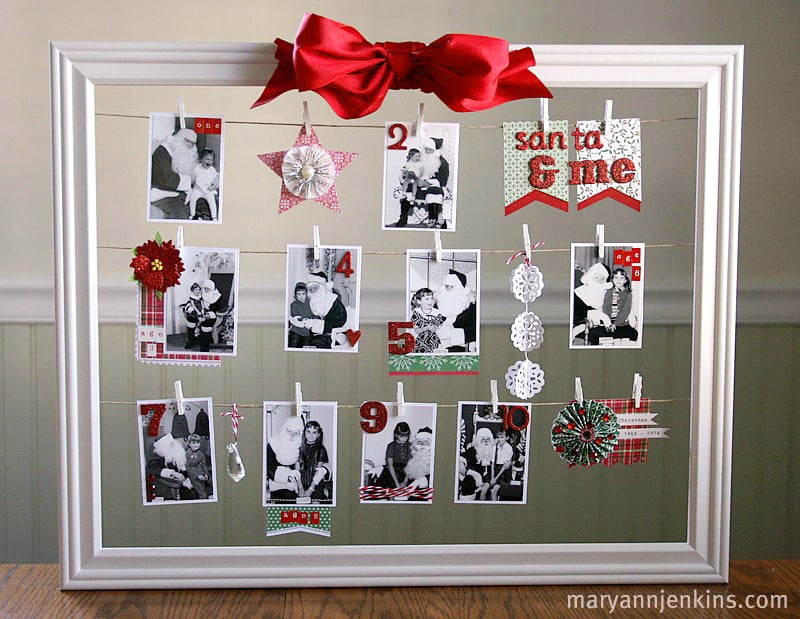 Finally, last and not first, of course, is the fabric I chose for the window treatments, bedskirt and pillows. Isn't it divine?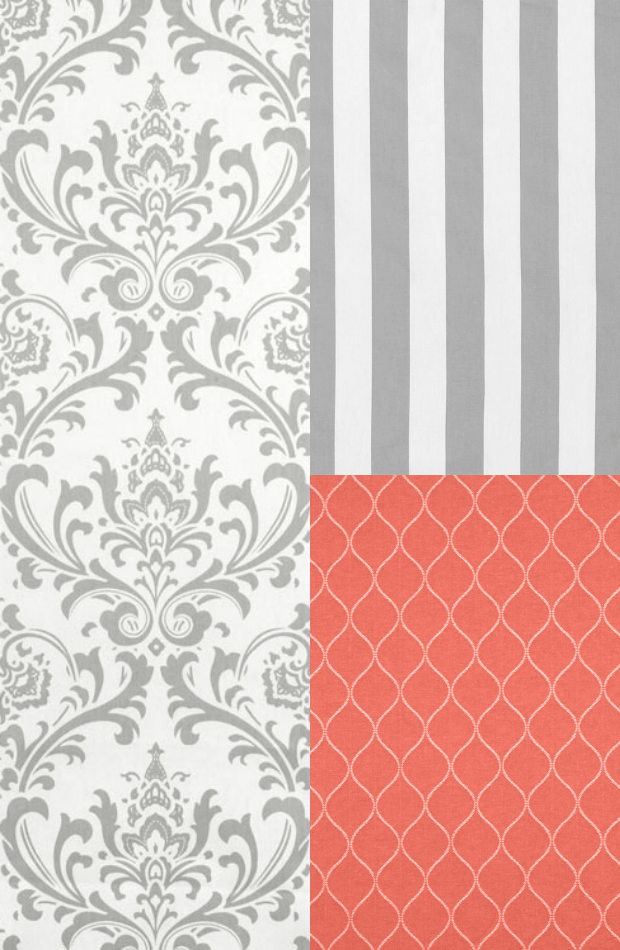 I hope you enjoyed a look into our bedroom makeover and will join me as I work hard to bring it all together!
Until then you can tour my kitchen,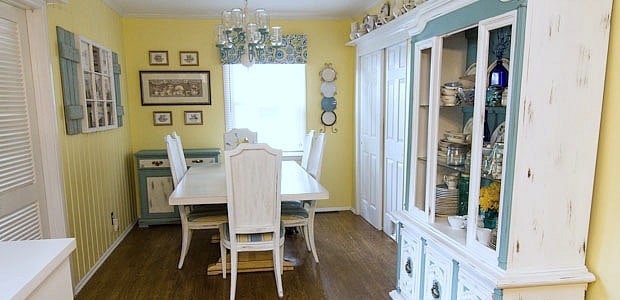 see our small bathroom remodel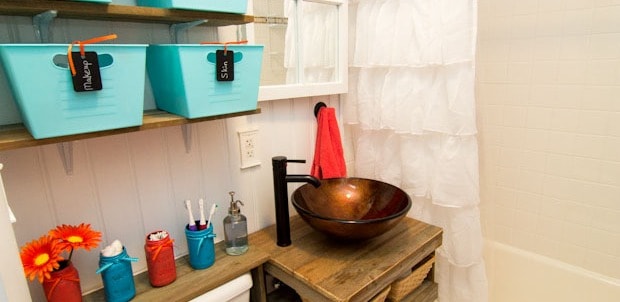 and my craft room (which is also undergoing a makeover!)