New Paint Color for the Bedroom
This post may contain affiliate links which won't change your price but will share some commission. Read more here.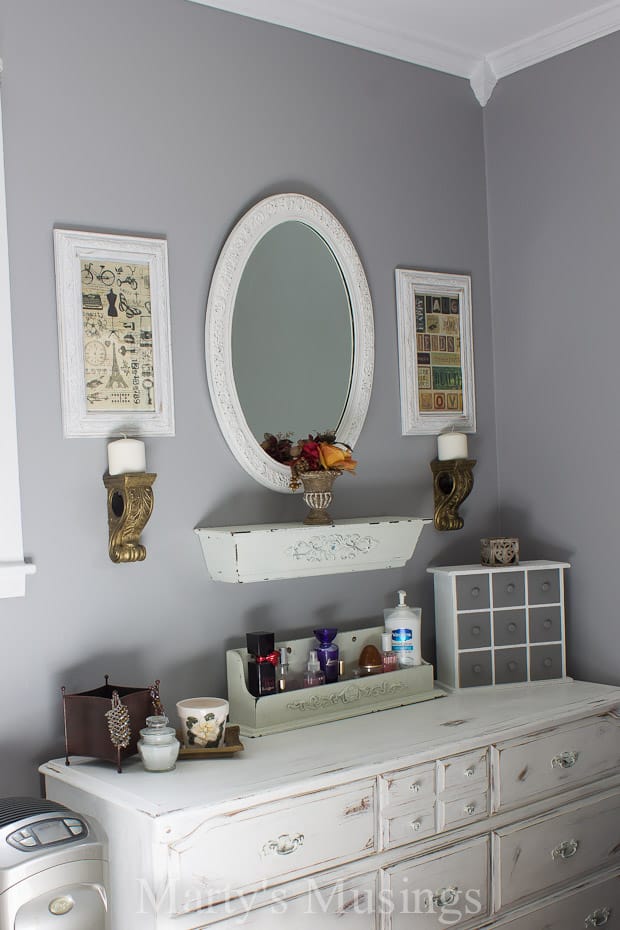 My DIY hubby Tim and I have been on a roll since the first of the year. First of all, we reorganized and cleaned out the storage building where our Christmas decorations are stored.
Then we (mostly me) started in on my craft room makeover (see my inspiration here). I didn't even finish that project before we started in on our bedroom.
We have been in our home for 23 years and have gone from royal blue to tan to this goldish color in the master bedroom.
To fully appreciate this room I have to show you a before picture. The walls were done with venetian plaster, a decorative coating system.
Almost everything in this room was thrifted or given to us. (You can see just a hint of what I'm going to be using for my new bedding.)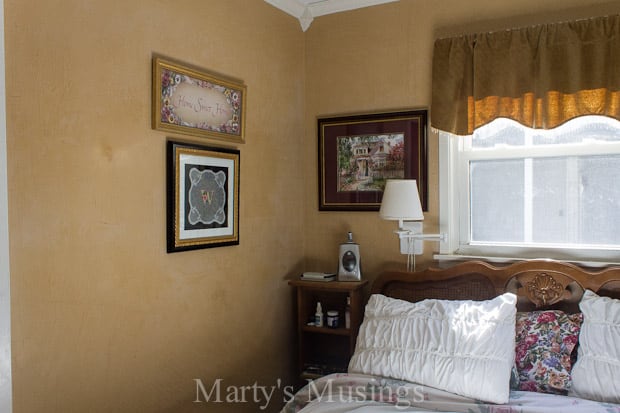 I truly loved this paint for about five of the last ten years. It did, however, have the annoying quality of attracting dust that would create a film on top of the paint. Not good.
Y'all it's been a long five years!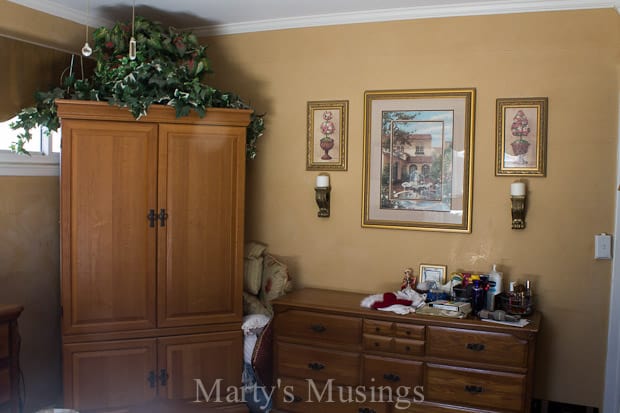 There's nothing like getting snowed in to start a DIY project!
As always, we go to our trusty BEHR Premium Plus Ultra Paint for the new paint color for the bedroom makeover.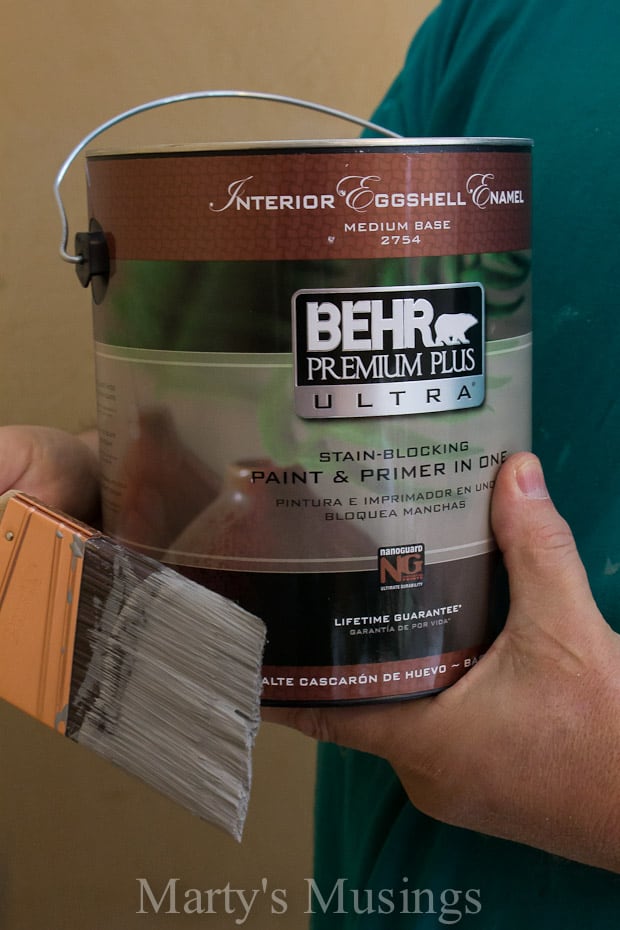 It was so exciting to watch the room change before my very eyes!
My initial idea was to use a darker shade of gray for an accent wall (similar to this one Tim did for our daughter Rachel and her husband).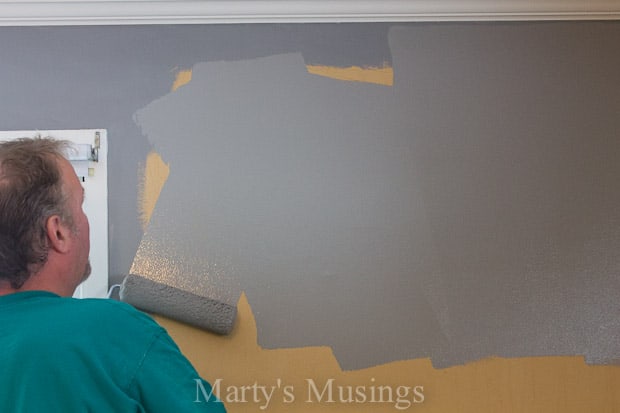 However, at this point I was not grooving on the accent wall. There didn't seem to be enough distinction between the two colors.
My husband does NOT like it when his beautiful paint job has a hiccup in it. Me!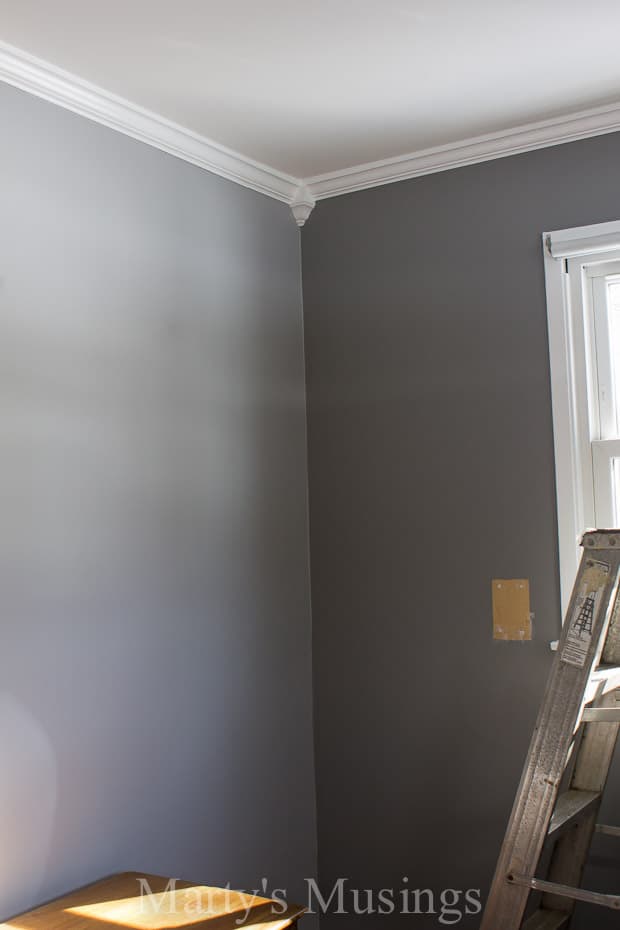 So at 10 pm that night we decided to try and rearrange the furniture and see if it was possible to make this small room seem bigger.
Guess what? After 23 years with the furniture in the very.same.spot. we found a solution and a whole new transformation began.
Alas, that did mean Tim had to repaint the accent wall to match the others. Oops. Sorry about that one.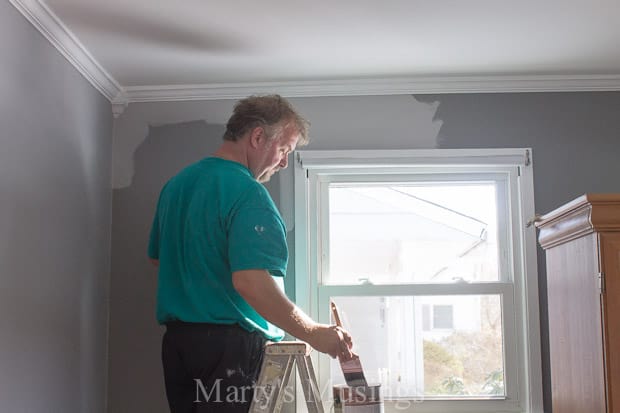 The gray looks stunning and totally changes the feel of the room.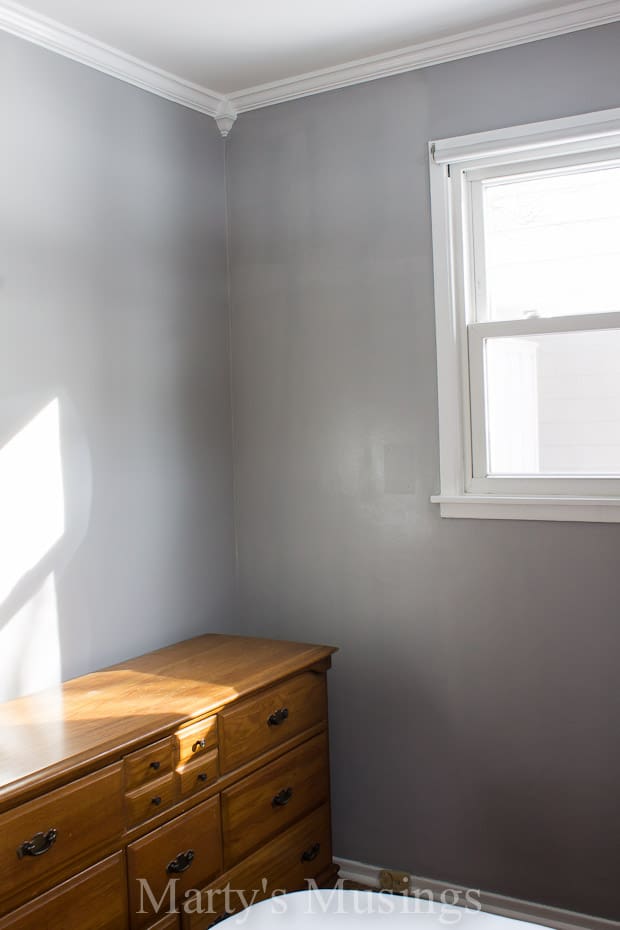 Just for a teaser, this is the look I'm going for in the rest of the room. Doesn't the gray look amazing?
There are so many projects in this makeover and I can't wait to show the final reveal!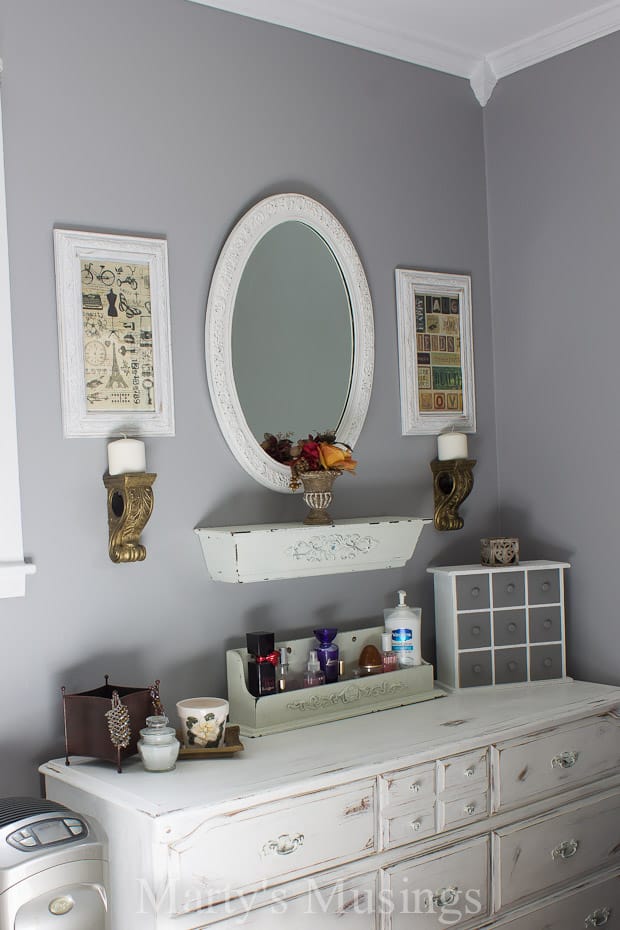 ***Paint color is BEHR Premium Plus Ultra, Interior Eggshell Enamel, Pewter Mug 770E-3.
Practical painting tips for the home that anyone can use, including chalk painting, accent walls and choosing the right colors.