Painting Fabric Furniture
This post may contain affiliate links which won't change your price but will share some commission. Read more here.
I haven't put together an Ask Tim post in a few weeks so here's the latest question for my DIY hubby.
Thoughts/tips on painting fabric? I painted a couch because I found it on a do-it-yourself blog and it looks beautiful but feels horrible!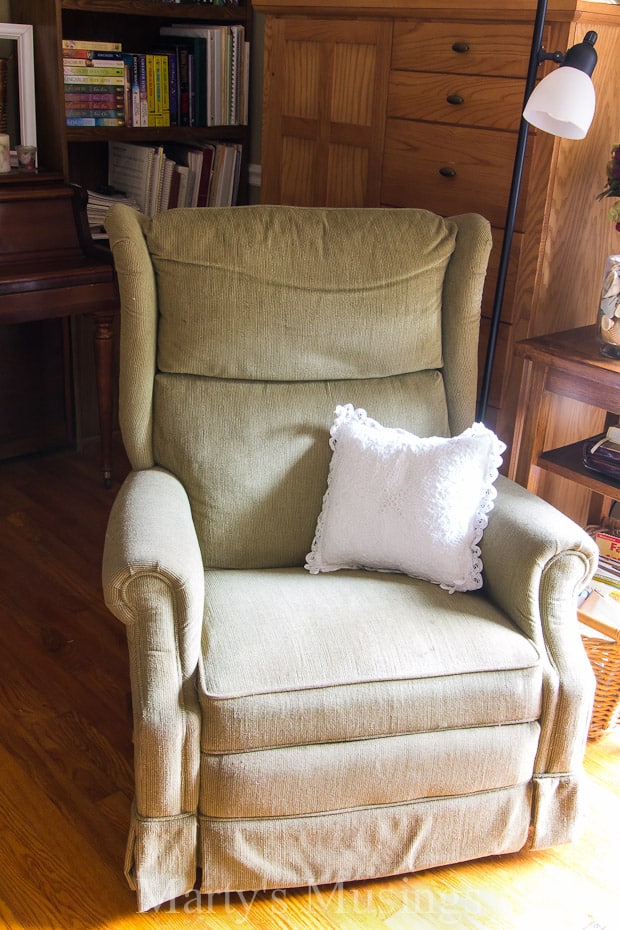 From Tim: I have never thought about painting fabric furniture! But your question prompted me to do a little investigating, and the key seems to be something called "textile medium." I would also guess that, if you didn't use this medium AND you used oil-based paint, your couch probably feels like you're sitting in a pile of nacho chips.
The latex paint would have a less dramatic effect, but a similar problem…the paint is sitting on the surface. My gut tells me that dyeing is the way to go, but, honestly, your question is something I have no experience in. A quick Google search yielded some great results, but you've already painted the piece. You have, indeed, stumped the chump!
From Marty: Here's a post I found about painting fabric which may not be as much use on a piece of furniture. Still worth checking out.
Here's another post about a couch transformation using Simply Spray Upholstery Paint and one using latex satin paint and fabric medium.
Here's a great post on painting upholstered furniture and a velvet chair makeover. Here's a stunning chair makeover that you'll want to check out using Annie Sloan Chalk Paint.
You can see more of my husband's fun projects in "our" chalk painted hutch, window table, den makeover and table made of fence posts. He's one talented guy!
Practical painting tips for the home that anyone can use, including chalk painting, accent walls and choosing the right colors.