Rustic Christmas Centerpiece
This post may contain affiliate links which won't change your price but will share some commission.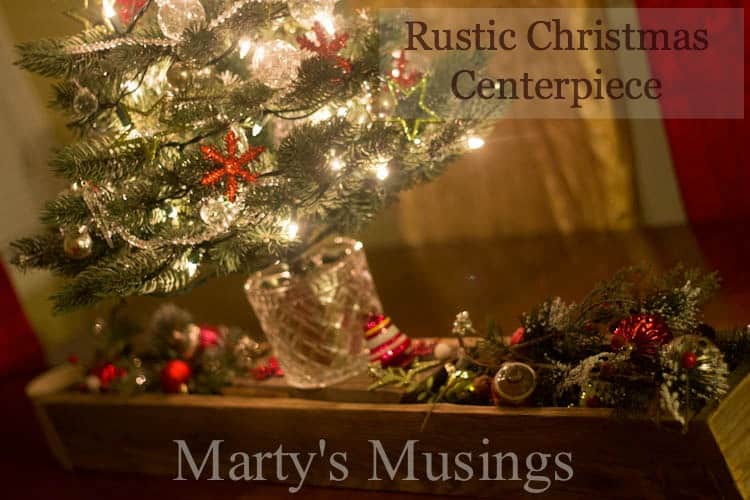 I've really changed up my Christmas decorating this year.
My rustic Christmas centerpiece is one example.
Instead of just throwing everything I had wherever, I've tried to make groupings and look at how I use my space.
And…gasp…..I've even used less this year!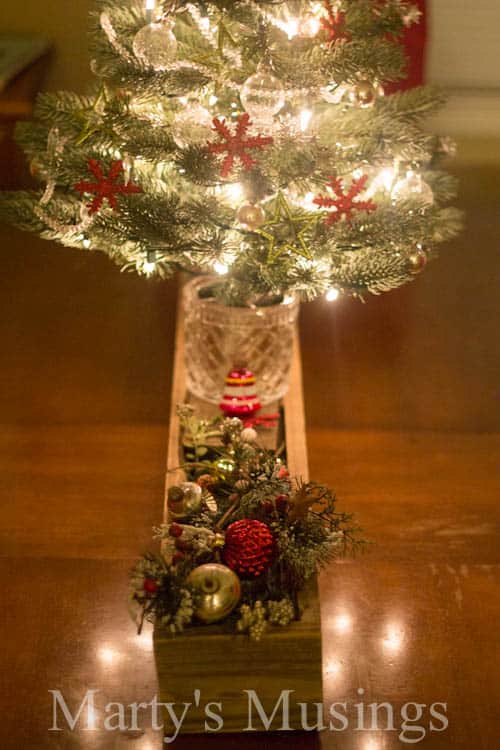 My mom was given this little tree after my dad passed away and she was in the assisted living facility.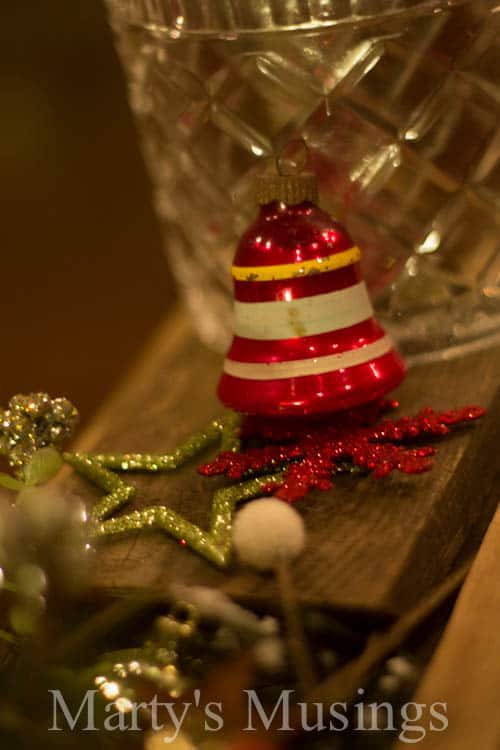 I combined a few of my parents' vintage ornaments with some of last year's after Christmas bargains.
I love having these sweet reminders of their love for the Christmas season.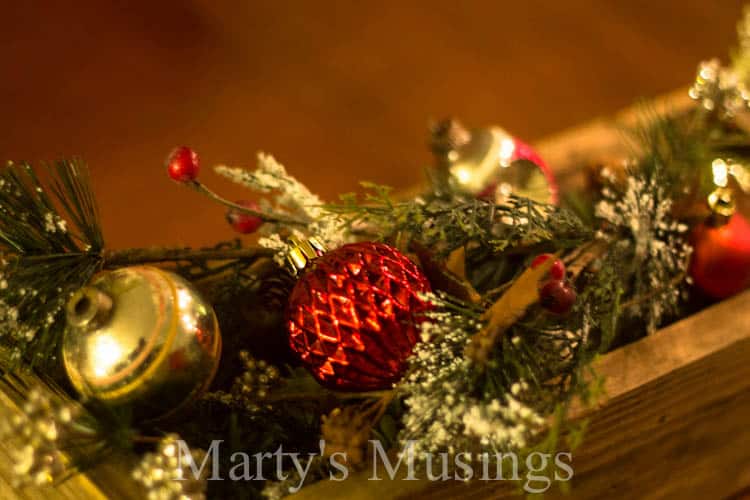 In the daylight with no lights, a la natural.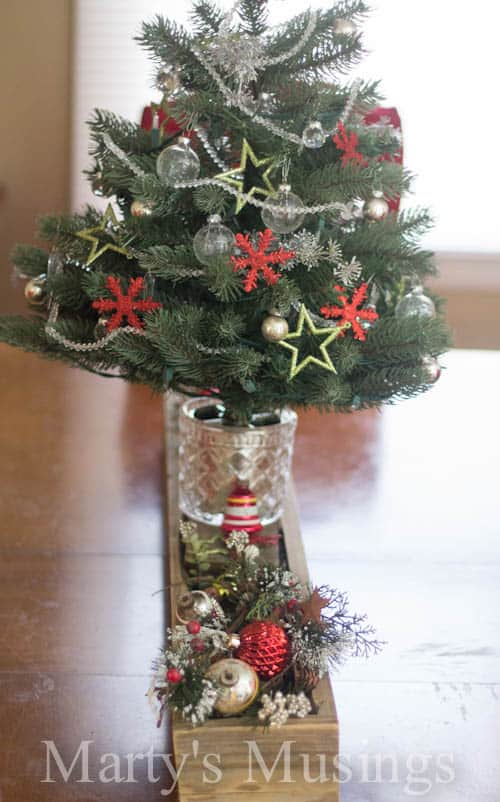 I love the glitter stars that came with the clearance ornaments.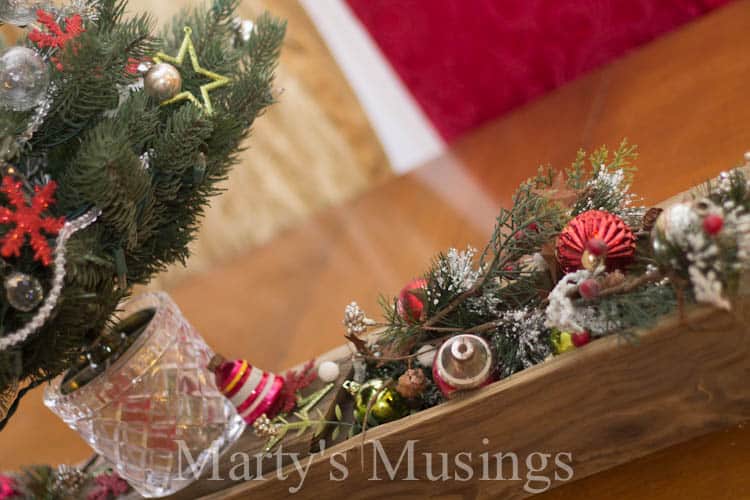 My hubby's all purpose fence slat box has seen a lot of use, including Mother's Day, Fourth of July, with blue bottles and for every day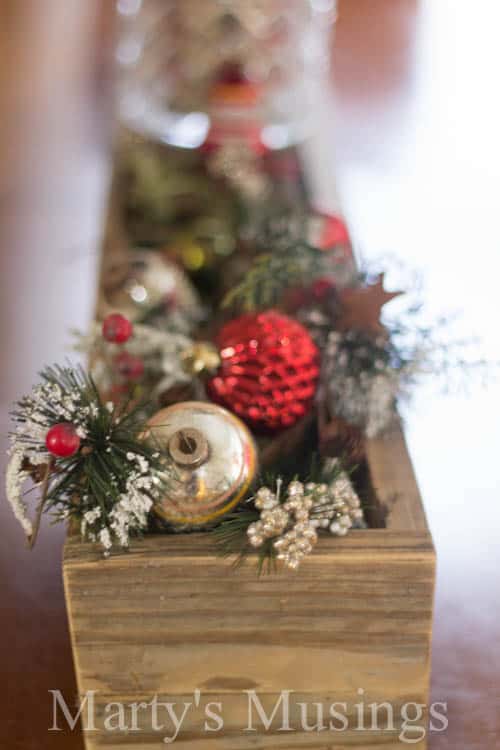 My philosophy this year?
Repurpose. Regroup. Re-love.
Hmmm. That's not a word is it?
But I re-love my centerpiece!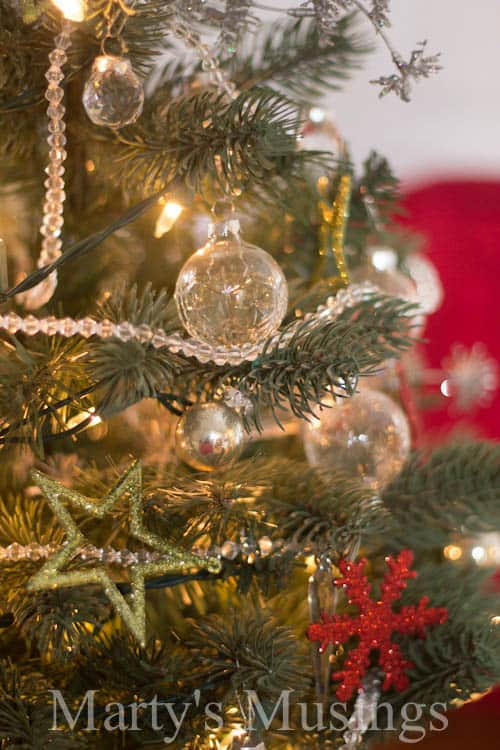 Don't tell anyone the extension cord is hanging out the back. K?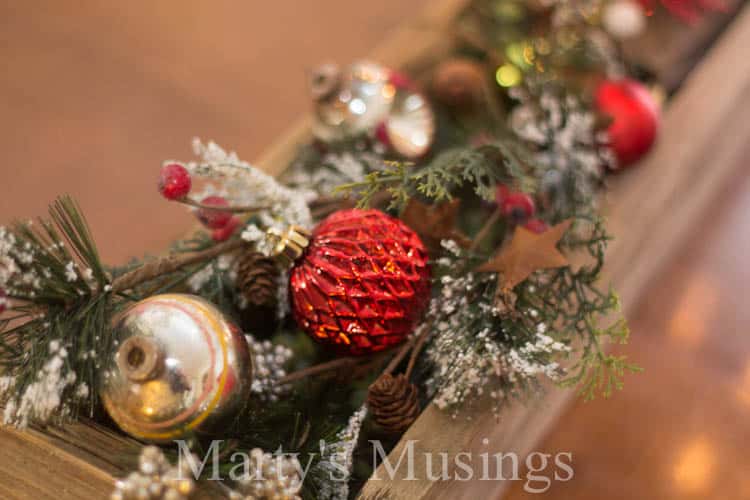 I am still diligently working on posting my Christmas decor but here's a peek at how I decorate without a fireplace and a mantel.
Would you like to see more of my favorite Christmas projects? Here's my fence board Christmas tree,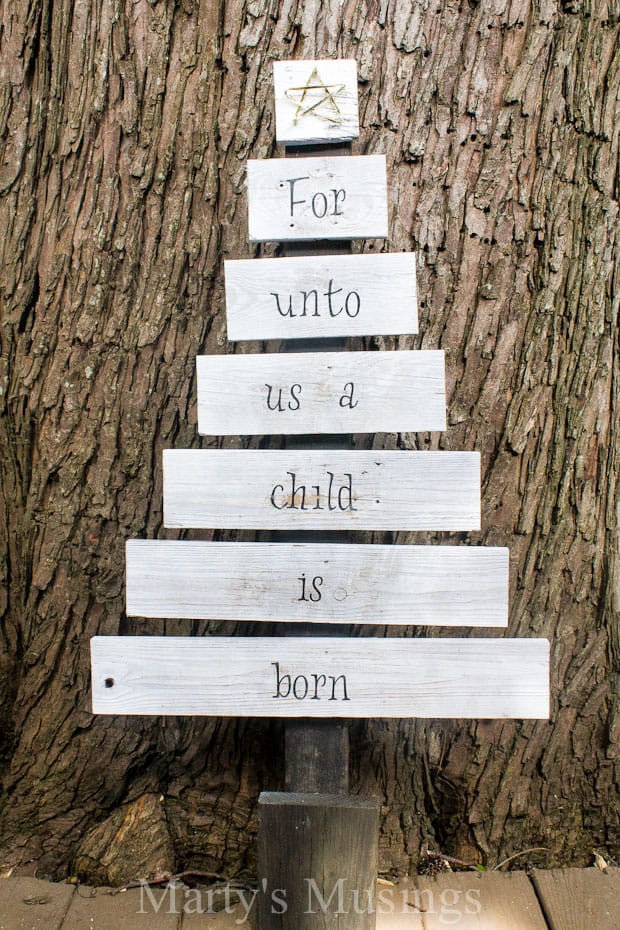 my inexpensive Christmas decor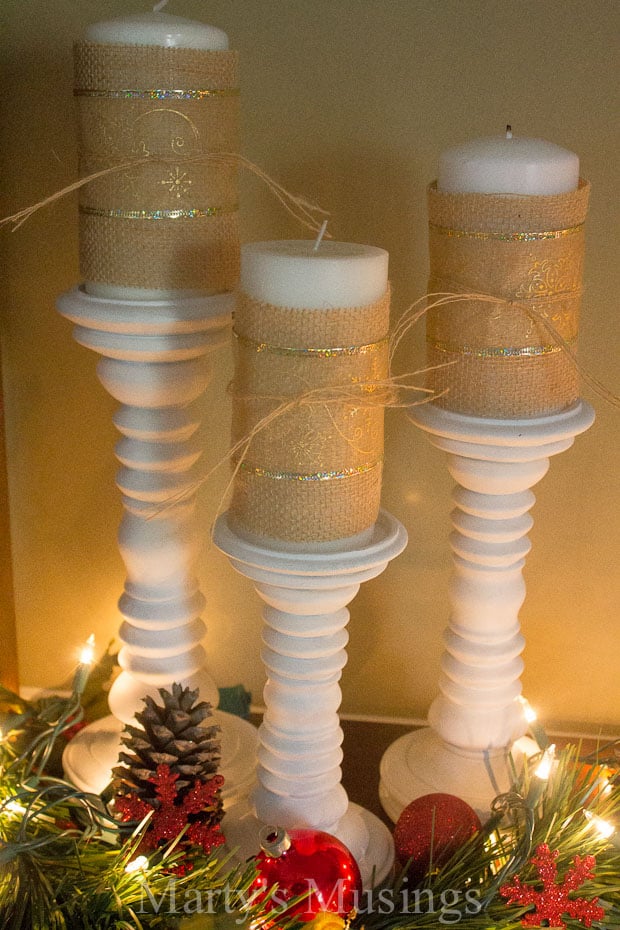 and my rustic Christmas centerpiece.