Painted Side Table Before and After
This post may contain affiliate links which won't change your price but will share some commission.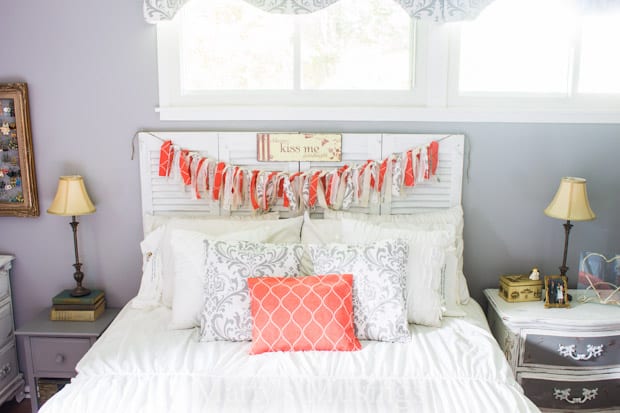 When my DIY hubby and I decided to tackle our master bedroom makeover I had to do some convincing so that he would let me paint the furniture.
It's not necessarily that Tim doesn't like painted furniture. He just sees one more thing on his "honey do" list!
This time around I decided to give him a little help with the bigger furniture. You heard right! I actually picked up a paint brush myself!
However, I "let" him have this little side table just for grins.
I purchased this small table at a yard sale for $5. At the time I had no idea what I would do with it so it just got stored up in the attic with the rest of my junk treasures!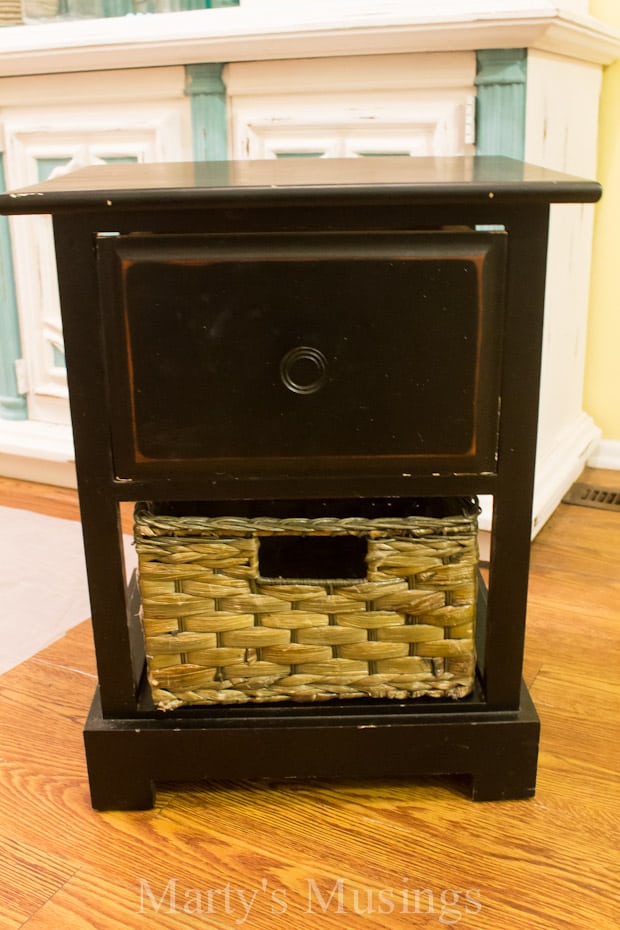 I knew for sure I loved the basket so if I never used the table I would still have kept the basket!
Our go to paint for this project was Behr Paint 780F-5 Anonymous in Interior Eggshell Enamel.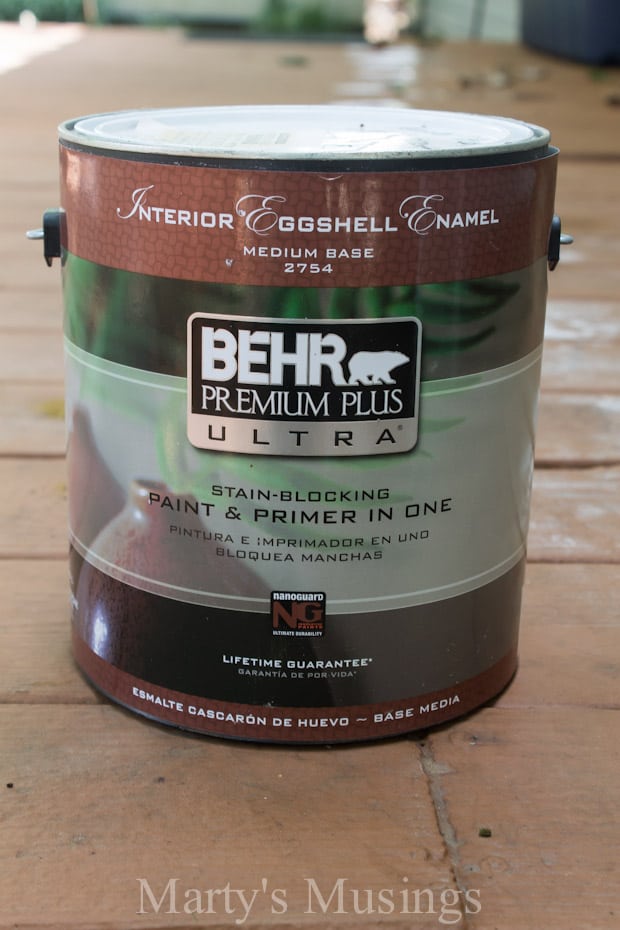 This is the darker color Tim used to paint the one wall in the bedroom as an accent wall, but it didn't turn out quite like I intended. We saved the paint and used it for some of our furniture (with a combination of chalk paint and Behr paint.)
I don't have any in process shots of my diligent husband painting this little table, but he's such a fast painter and I was working on another bigger piece at the time as well.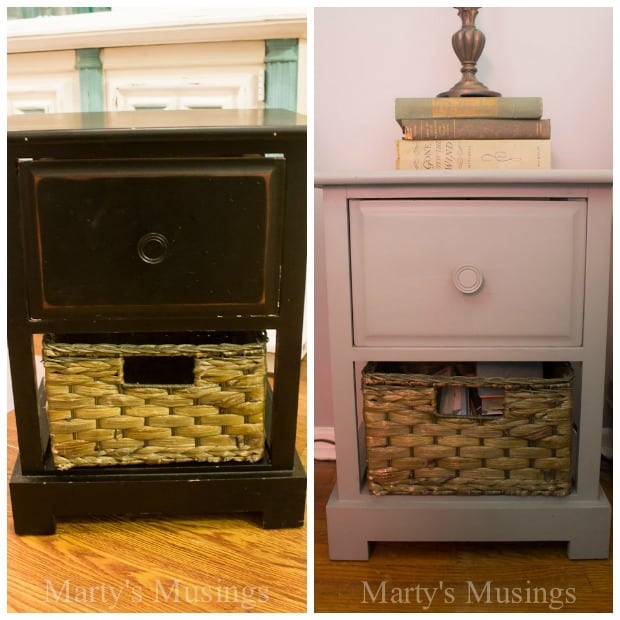 Doesn't it look great? Two coats of paint and another trash to treasure transformation is complete!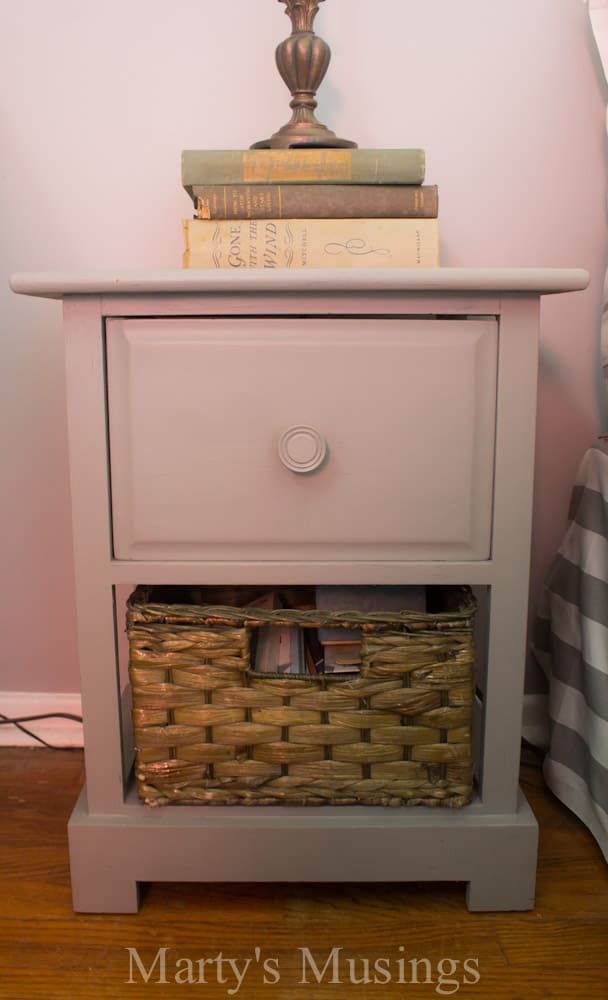 Here you can see how great the table blends in with the rest of the furnishings. I propped up a yard sale lamp with a few old books and the makeover was complete!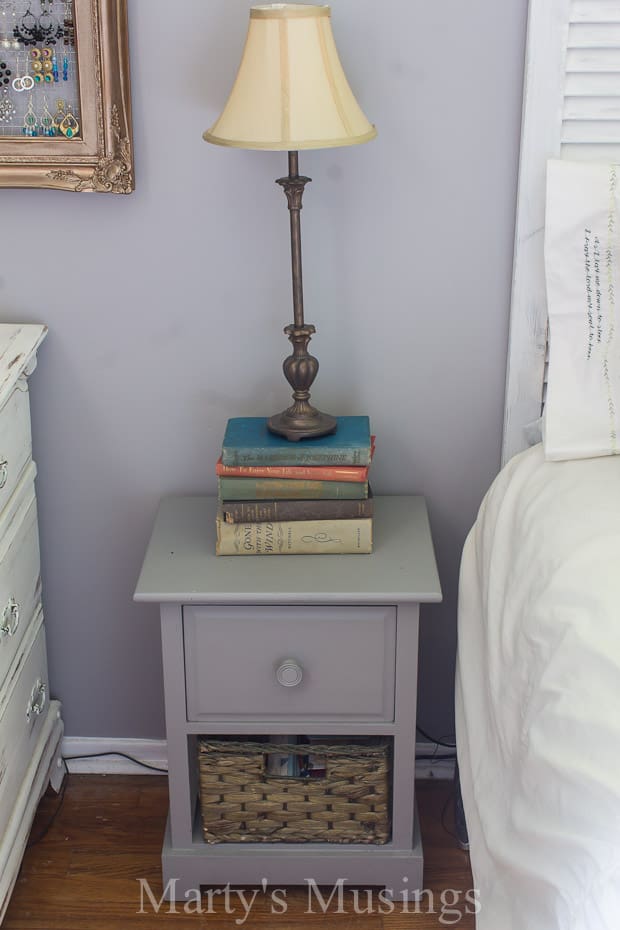 The tables on either side of the bed don't match and that's okay! With my shabby chic style old things are made new again with a little bit of personal flair!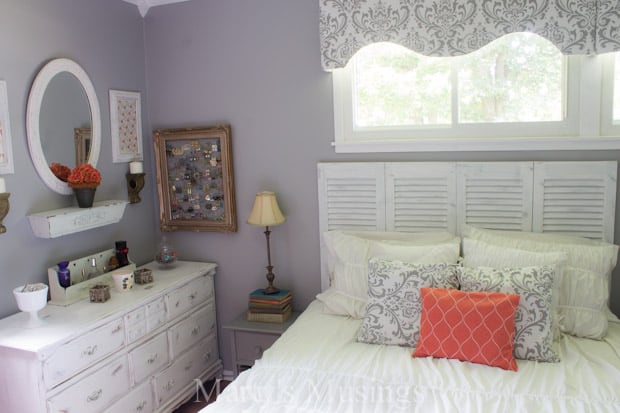 If you want to know all the Behr Paint colors we've used in our home you can read about them here.
For more Painting 101 Tips for both novice and experienced painters: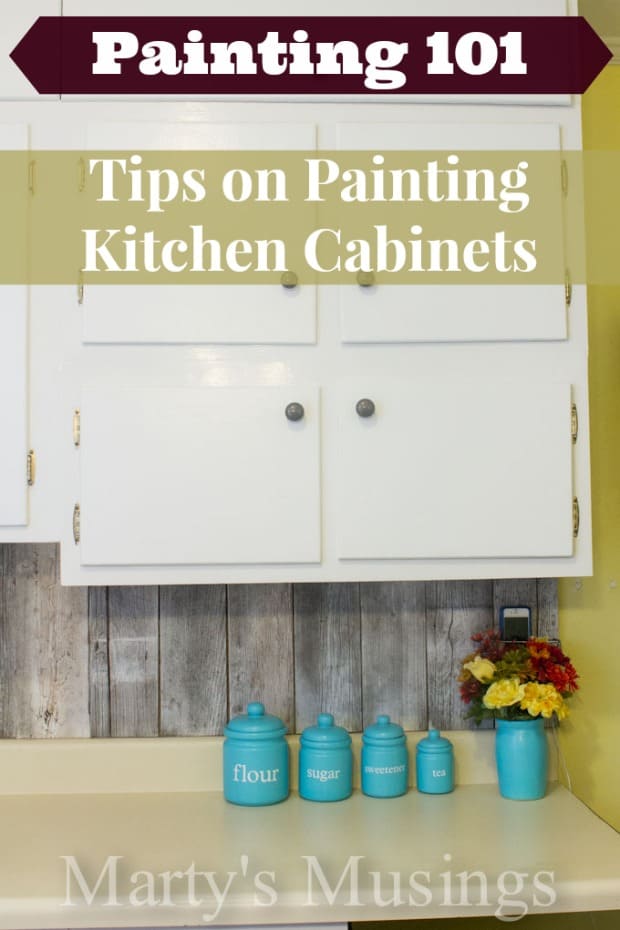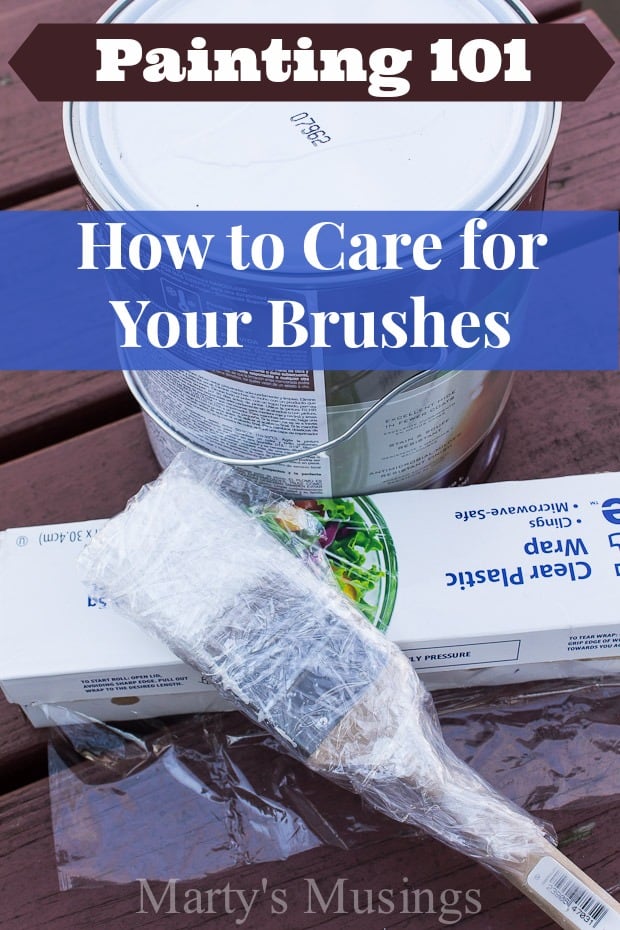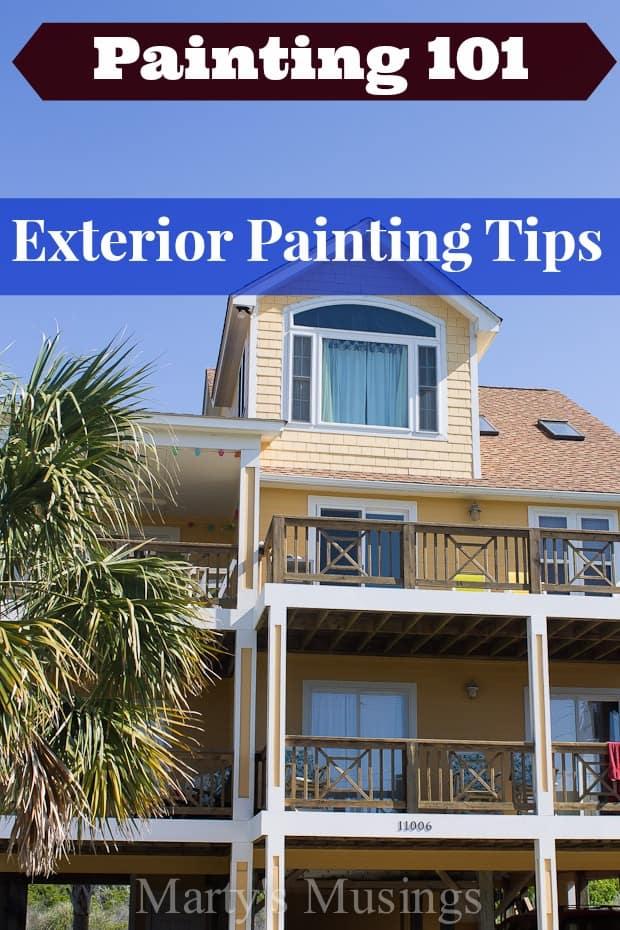 Disclosure: Behr Paint provided me with product but the opinions are all my own.