Shabby Chic Bedroom Ideas and Furniture Makeover
This post may contain affiliate links which won't change your price but will share some commission.
By using both chalk and wall paint this bedroom furniture went from outdated to gorgeous without spending much money! Great shabby chic bedroom ideas.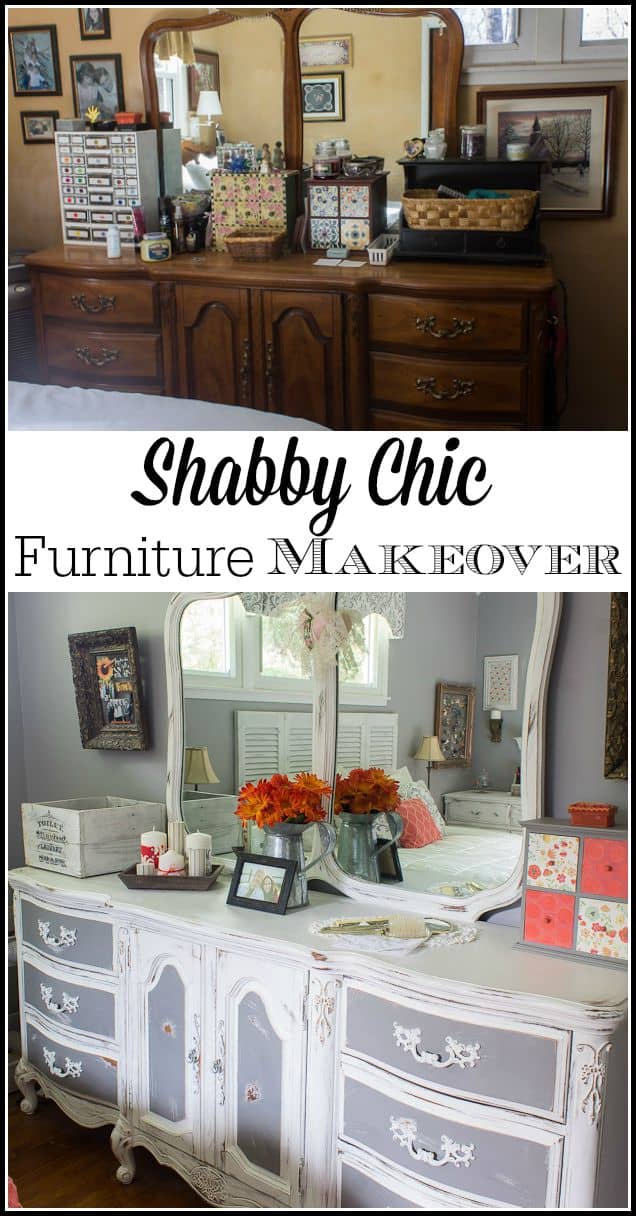 Since I seem to be one of those distracted bloggers that can't keep all the balls juggling in the air I have to tell you I never finished sharing our budget bedroom makeover from last year.
Yes, last year!
I used to be so organized as a stay at home, homeschooling mom of five.
For heaven's sake. WHAT HAPPENED?
Life happened. The end.
Anyhoo, this project combines both interior paint with chalk paint. The furniture was a hand me down but was way too ornate for my style and our new room. It was, however, incredibly well built and once I convinced my husband to let me paint it I was ready to go!
Tim has used Behr paint for years. YEARS. It's his go to paint for his painting business even though he's not working that job right now (read that wild and crazy story here.)
He had already painted the walls with BEHR Premium Plus Ultra, Interior Eggshell Enamel, Pewter Mug 770E-3.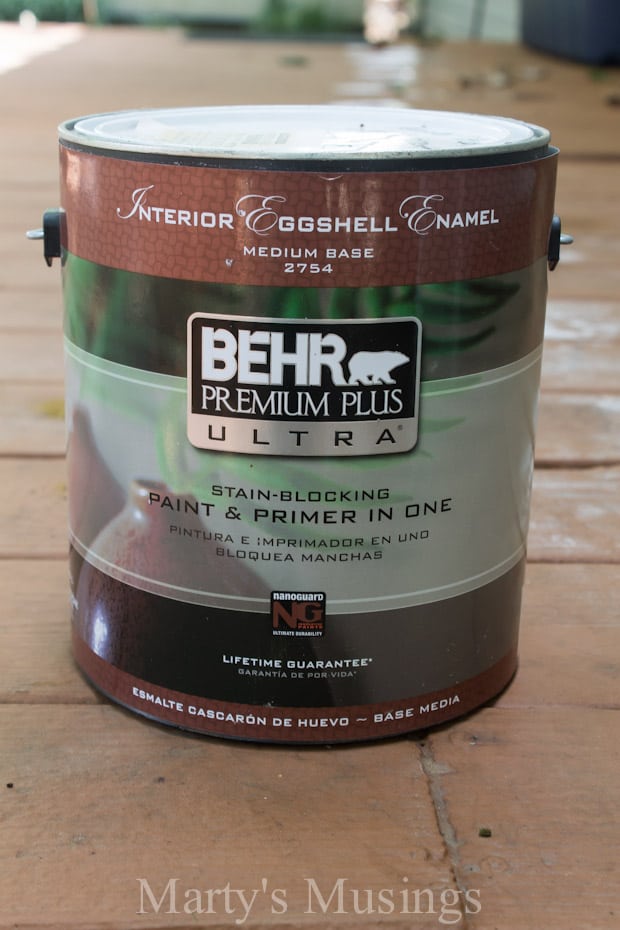 You can see part of the dresser and also the armoire before our makeover with fabric, chalk paint and Behr paint as well.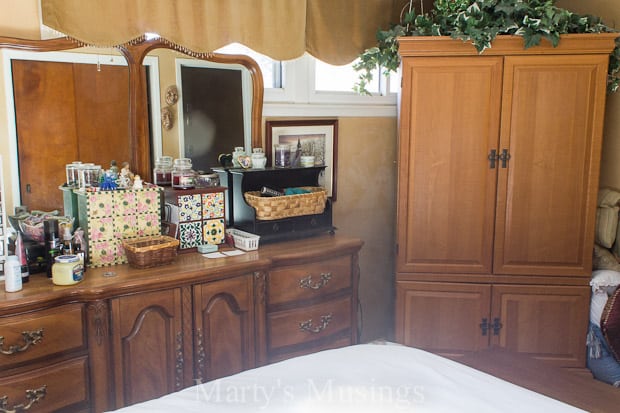 Here's a bit of the detailing and a view of the handles on the drawers.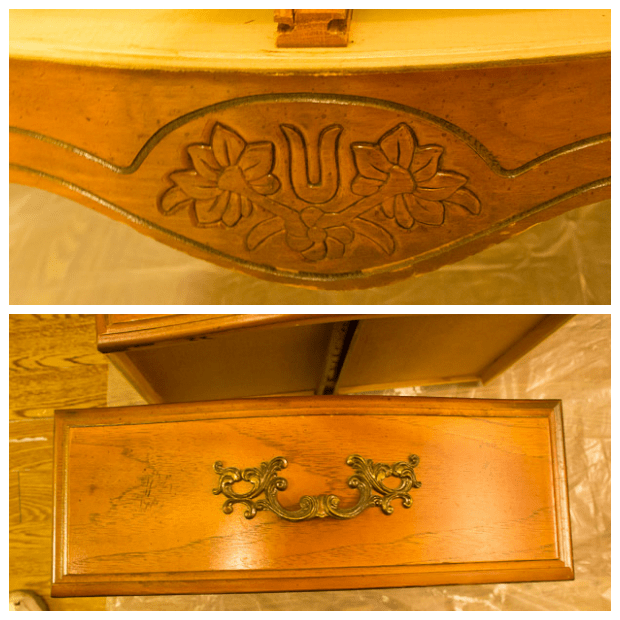 Here we have the finished product! In our small bedroom it's hard to get a good angle but I think you can tell the difference!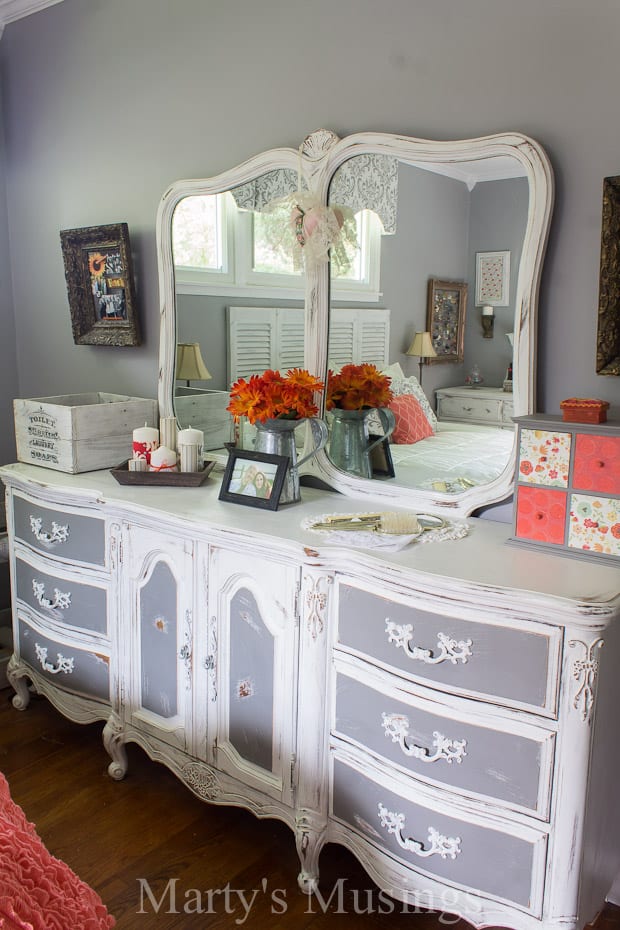 Here's a good before and after of the exact placement on the wall. Pretty amazing difference isn't it?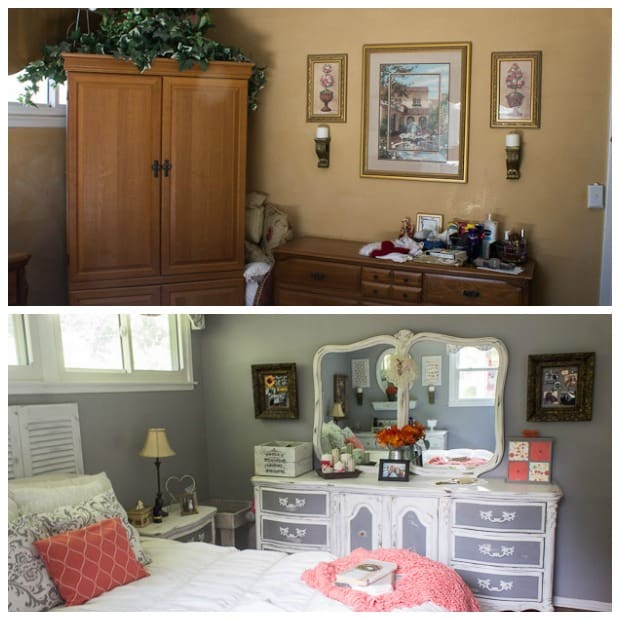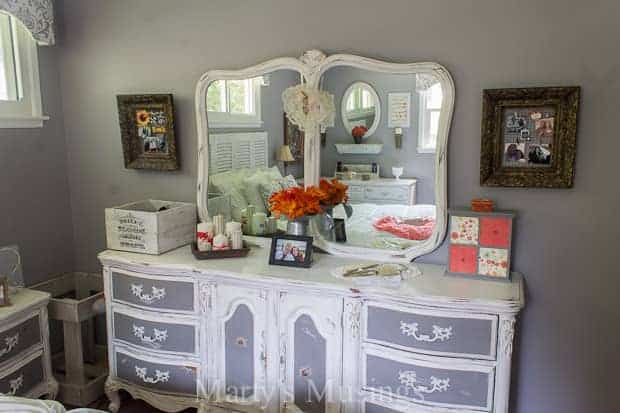 Tim did the the more detailed work with the gray paint and I concentrated on the larger areas.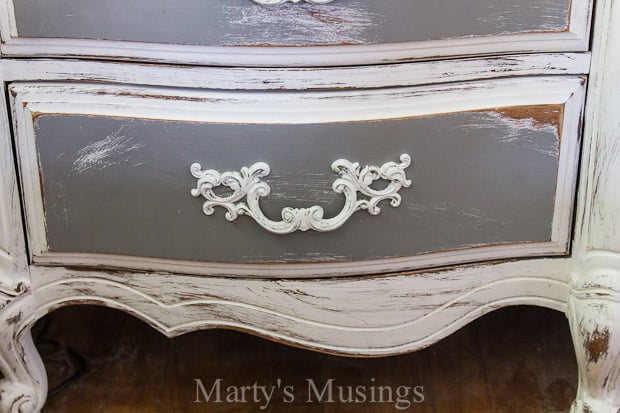 I loved mixing chalk paint and and Behr interior paint.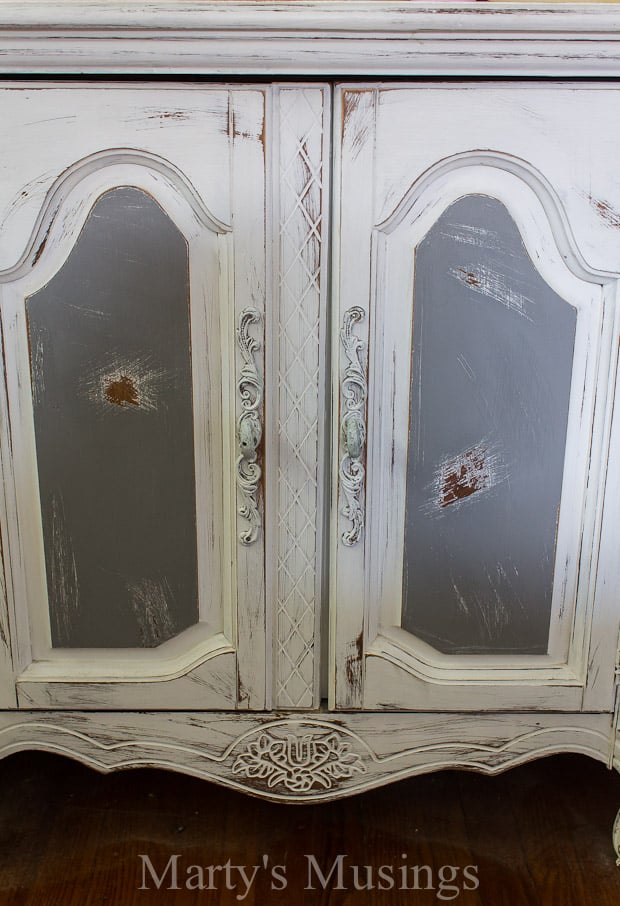 Both paints distress equally well although you do have to be a little more aggressive with the Behr paint. For someone like me who was a novice with this project it gave me the freedom to experiment without being afraid of messing up.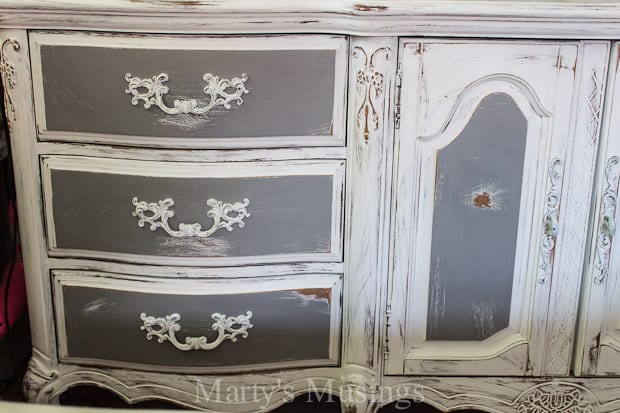 I love how this project turned out and completed the bedroom makeover.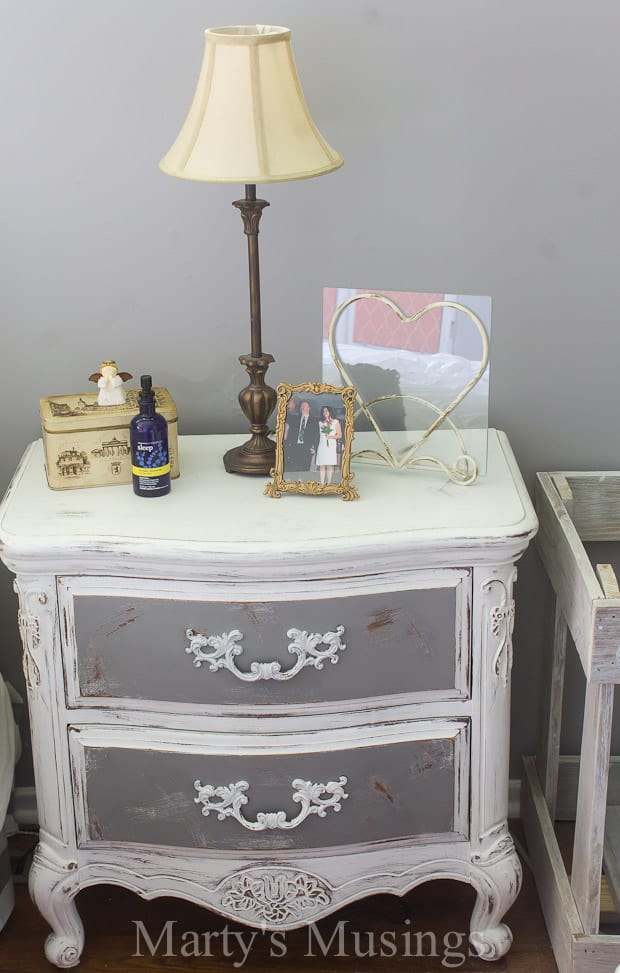 Our go to paint for this project was Behr Paint 780F-5 Anonymous in Interior Eggshell Enamel.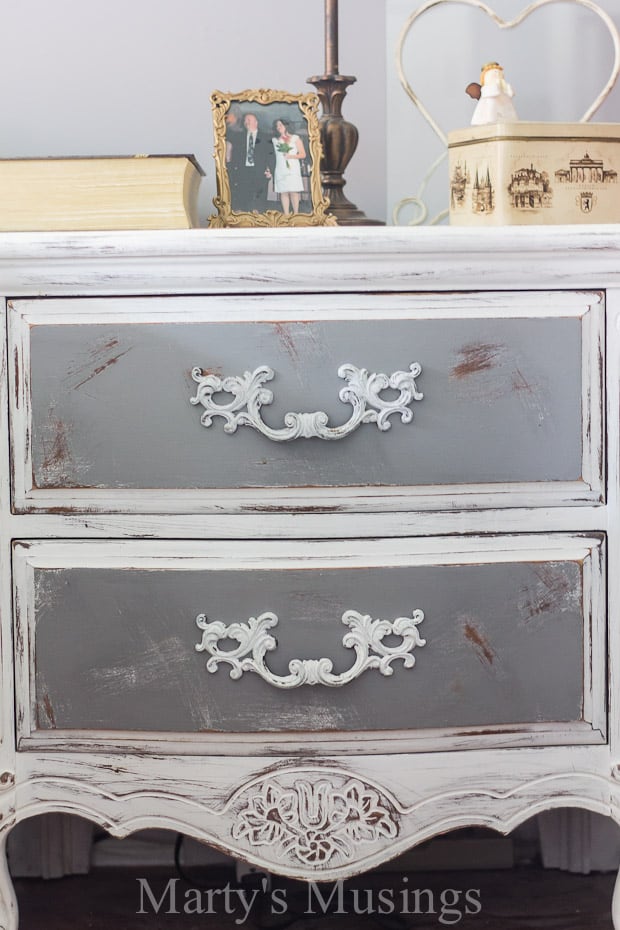 We also used the same color on our painted side table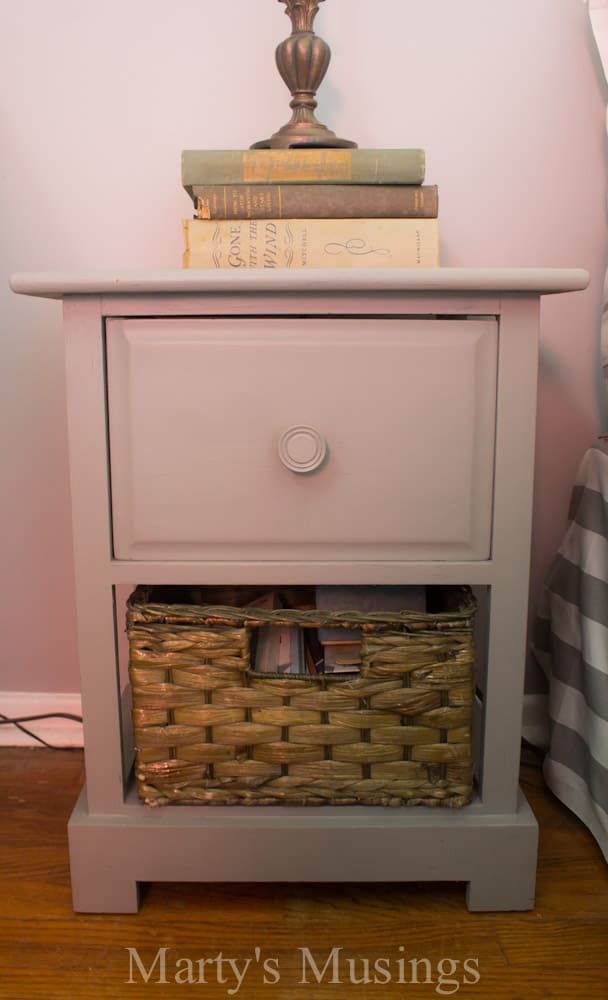 and our fabric covered and chalk painted armoire.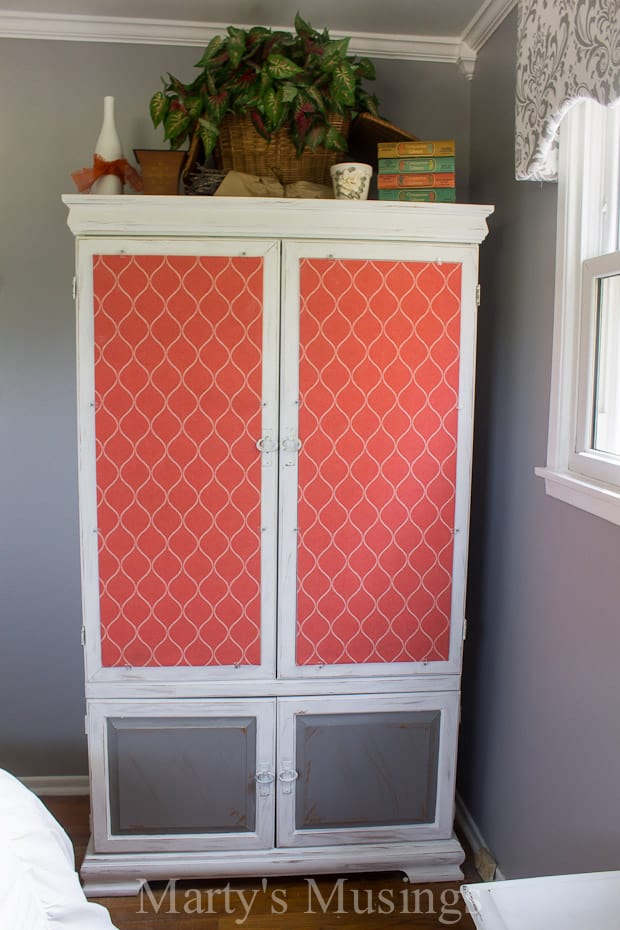 You can find all of the Behr colors we've used in our home in this post.
What is YOUR favorite color to use in your home?
Practical painting tips for the home that anyone can use, including chalk painting, accent walls and choosing the right colors.