How to Choose Paint Colors
This post may contain affiliate links which won't change your price but will share some commission. Read more here.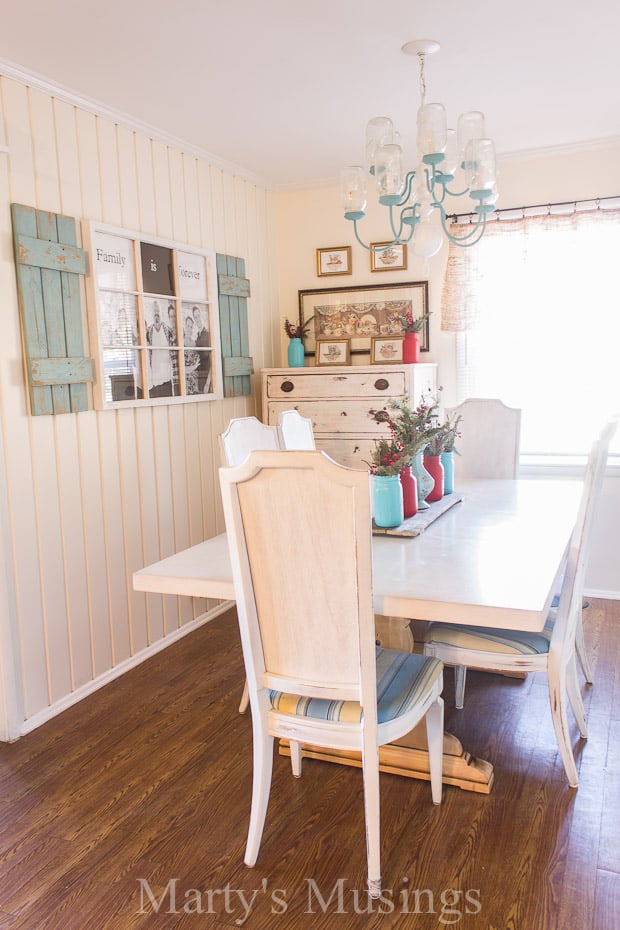 I was going to title this post "What if the Painter's Wife Chooses the Wrong Color?" but I decided that was a wee bit long.
If you don't know by now, I'm married to a painting contractor. We've been married a long time.
As in A LONG TIME. 28 years long time.
And since he's a painter by trade he has a few rules at home as well.
Things like get the paint color choice right the first time! He doesn't usually give me second chances if I don't like the color I chose.
I wasn't very knowledgeable about paint colors or design or much of anything home decor related when we moved into our home 24 years ago.
We had little money back then but we could afford a gallon of paint or two.
Tired of living in neutral apartments, I went for BOLD!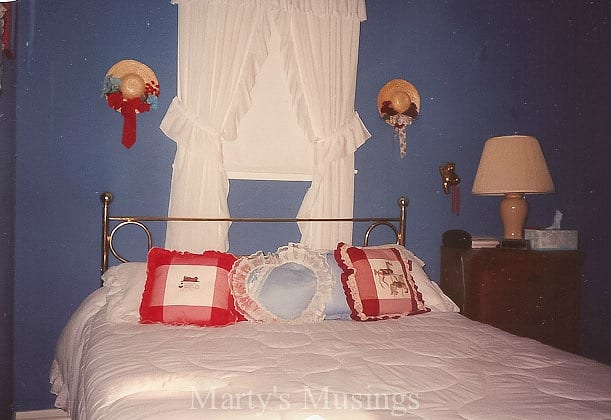 This beauty of a pic proves why I'm an advocate for scrapbooking! Y'all know you wanted to see how far my decorating style has come!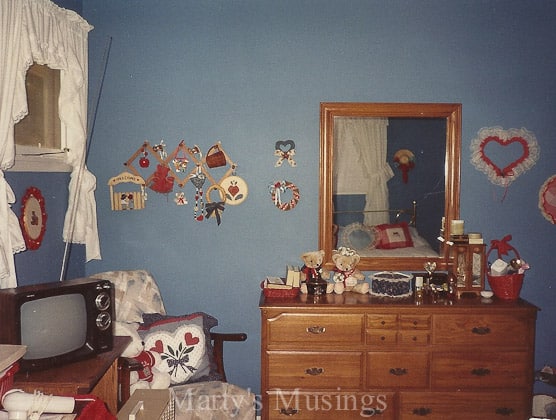 "I was country when country wasn't cool!" That's an old song for all you youngun's who don't know what the heck I'm talkin' about!
Back last December Tim finished a bunch of honey do projects before his first rotator cuff surgery (and boy, we sure didn't know what 2015 was going to hold for us or I would have made a longer list!)
One of the projects was painting the kitchen. This room has been painted more than any other and gone through more transformations. I loved, LOVED, my happy yellow room but we replaced the countertops and the bright sunshine yellow just wasn't gonna work.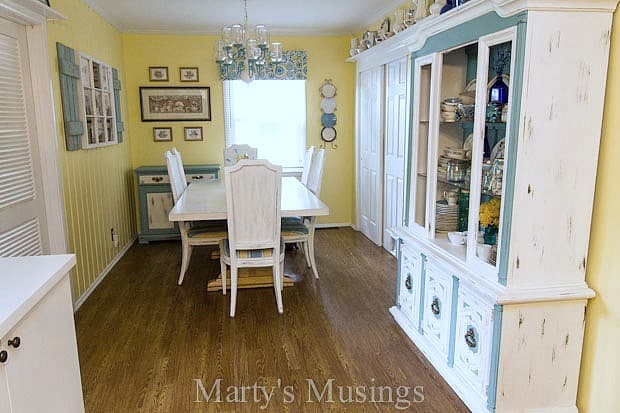 I wanted to go more neutral and this was the first color I chose.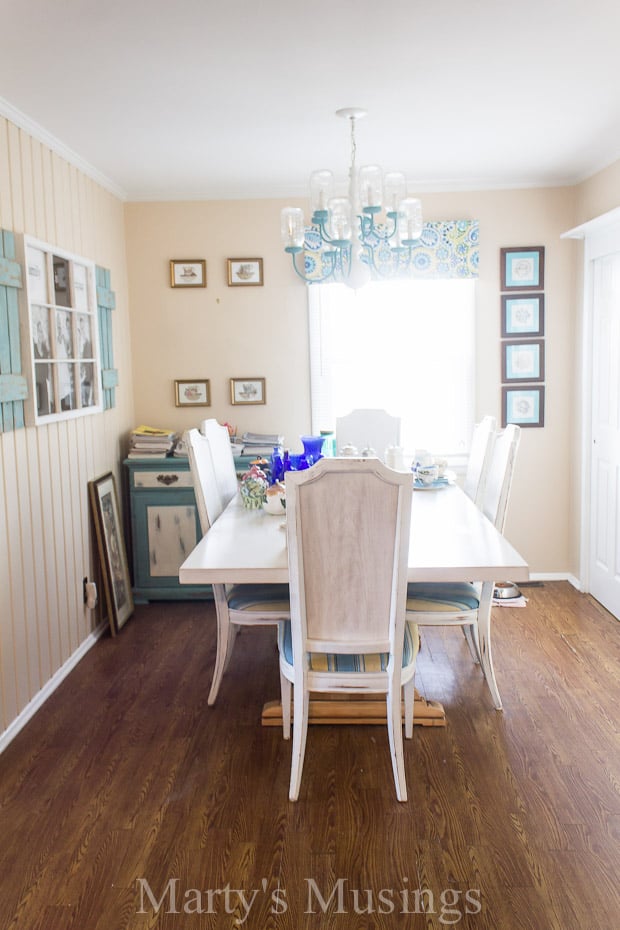 It really doesn't look bad but it had a peachy tint that I wasn't happy with. I didn't have the courage to tell Tim how much I disliked it until a day later. Because that's one of his rules.
You only get one chance to get the color right.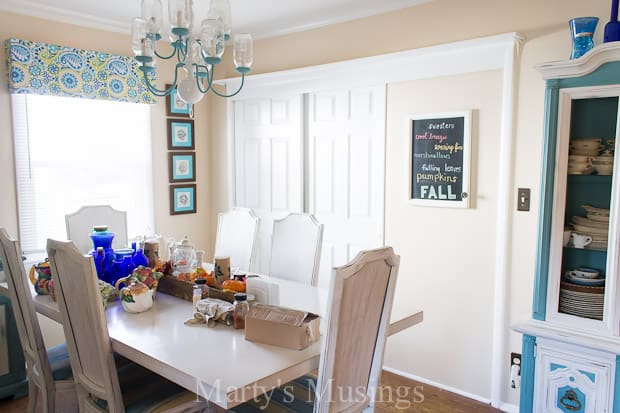 Luckily he was feeling generous since he knew he wouldn't be painting for several months and I got a second chance to find the perfect color.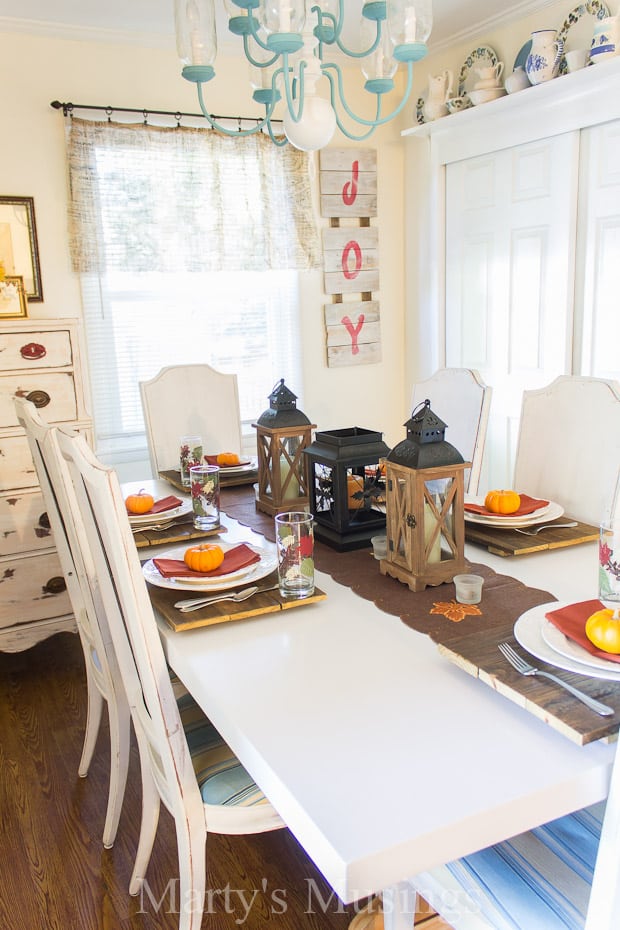 And it's Behr Paint Cottage White Interior Eggshell Enamel for the win!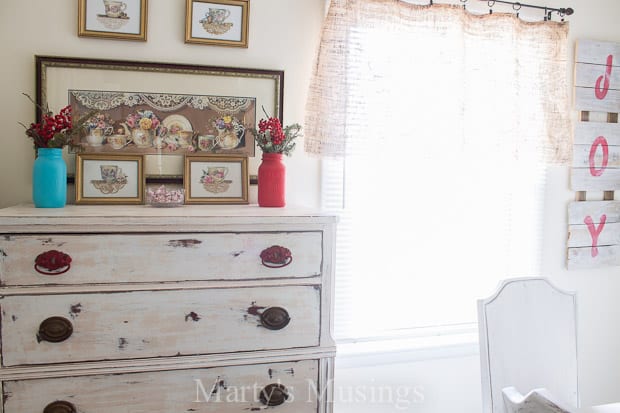 I loved my kitchen all decorated with aqua and red for Christmas that I decided to keep the red accents!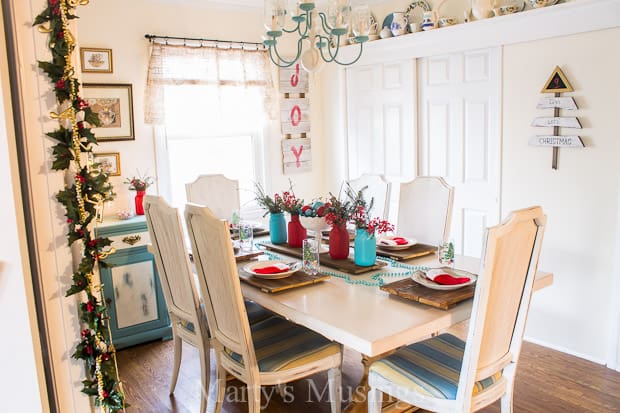 I have since discovered this neat little trick and it's called sample jars of paint.
Ever heard of them? Me neither. You'd think this expert husband of mine would tell me I could have a few choices!
After the kitchen debacle he probably decided I needed this little kernel of knowledge.
As I'm leaning toward a more neutral canvas for my home and using my tendency for bold colors more in the accessories I'm learning that picking a white or off white is a challenge! Each one has a tint to it and everything from the way the light shines in the window to the colors used against the walls affect it.
Here's what I learned from this experience:
Take your time. Try not to be rushed into making a decision. If you know you want to repaint do the planning/dreaming before you're actually ready to pick up a paintbrush.
Get samples. Yes, this is a helpful tool! Put the samples on the wall and live with them a while. Look at them in all different kinds of light.
Get a second opinion. Talk to someone whose decorating style you admire and ask for their ideas. Start a Pinterest board of ideas to give them some choices. But remember it's your choice!
Pick your fabric first. This is a hysterical tip because I never do this. Ever. But a lot of people do. It does make it easier to pick the paint color from the pattern or find a coordinating color. Somehow I always manage to find fabric that works doing it the opposite way.
That's the story of how the painter's wife chose the wrong color!
Practical painting tips for the home that anyone can use, including chalk painting, accent walls and choosing the right colors.