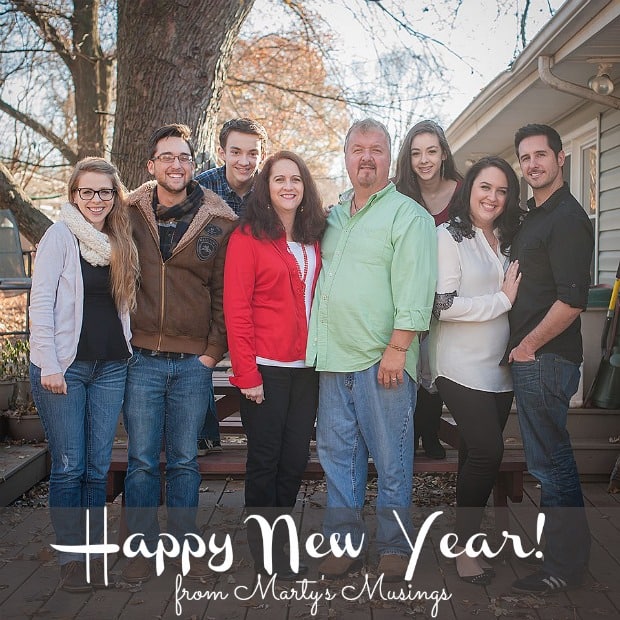 Yesterday I shared with you the top 10 most viewed posts on my blog for 2013.
Today I want to share with you my own top 10 personal favorites of 2013 and why they are important or significant to me. I hope in the process you'll get to know me a little bit better.
I am now an older mom, with the hope of grandkids in the not too distant future. At the core of who I am is the heart of one who has walked through the long, lonely days and nights of motherhood. My heart's desire is to encourage other moms to stay the course through the difficult days, knowing there is no greater gift than loving the children God places in your life. In this Simple Gift Sunday post I share Steven Curtis Chapman's One Heartbeat at a Time and encourage moms to embrace this gift.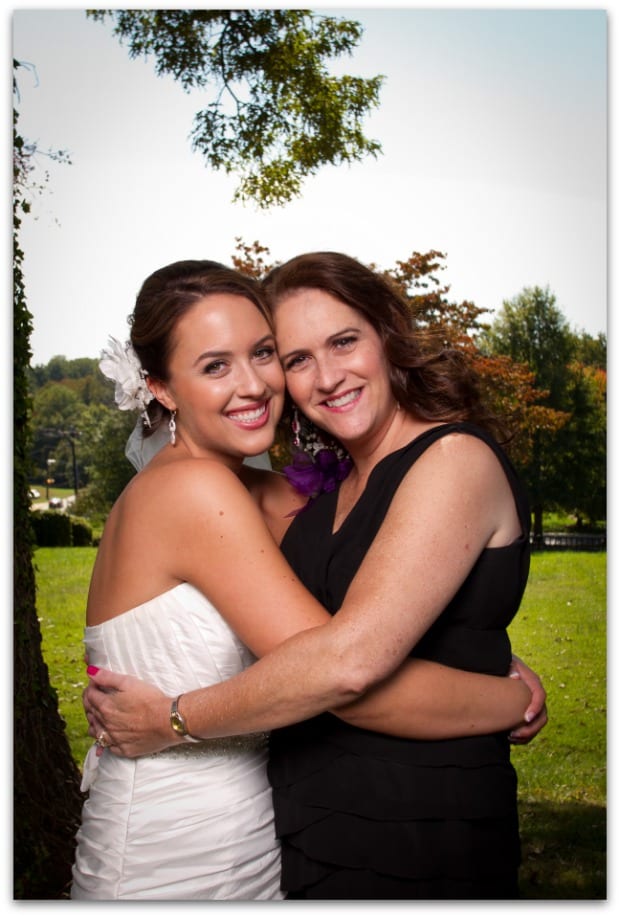 Tim and I celebrated our 25th wedding anniversary in 2012 and last year I shared our Valentine's Day Love Story with all the details on that special celebration.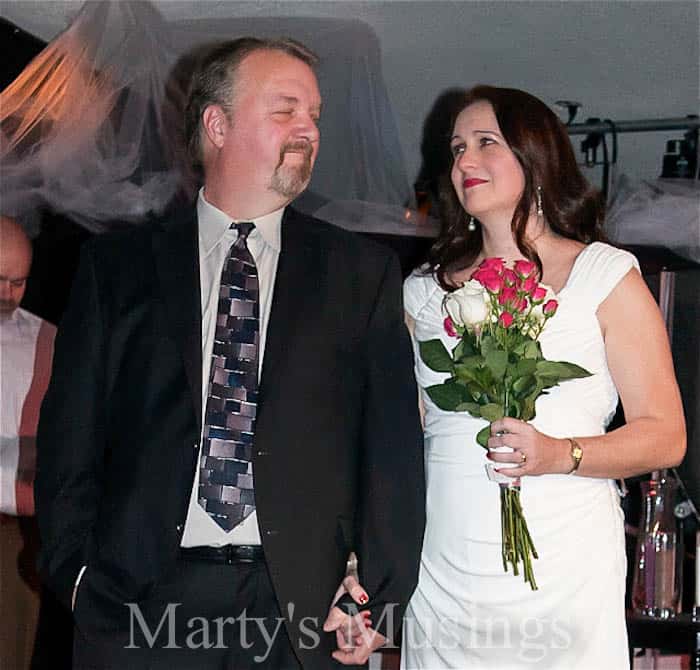 Many of you know Tim as my DIY Hubby, but he's also a gifted musician, worship leader and writer. Last year he nailed my love language when he wrote How to Survive a Blogging Spouse, a hysterical look at life with a blogger.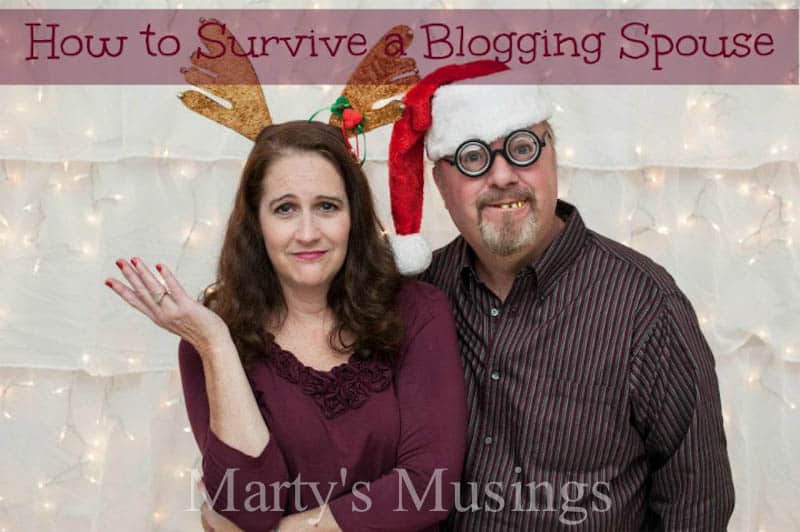 I started Marty's Musings in 2008 as a way to journal our adoption story and connect with other moms walking difficult roads. This year my youngest adopted daughter wanted to write a letter to my Orlando adoptive moms group to encourage them as they parent wounded children. Here's her letter in my post Mother's Day Love for Adoptive Moms. Make sure you have a tissue handy.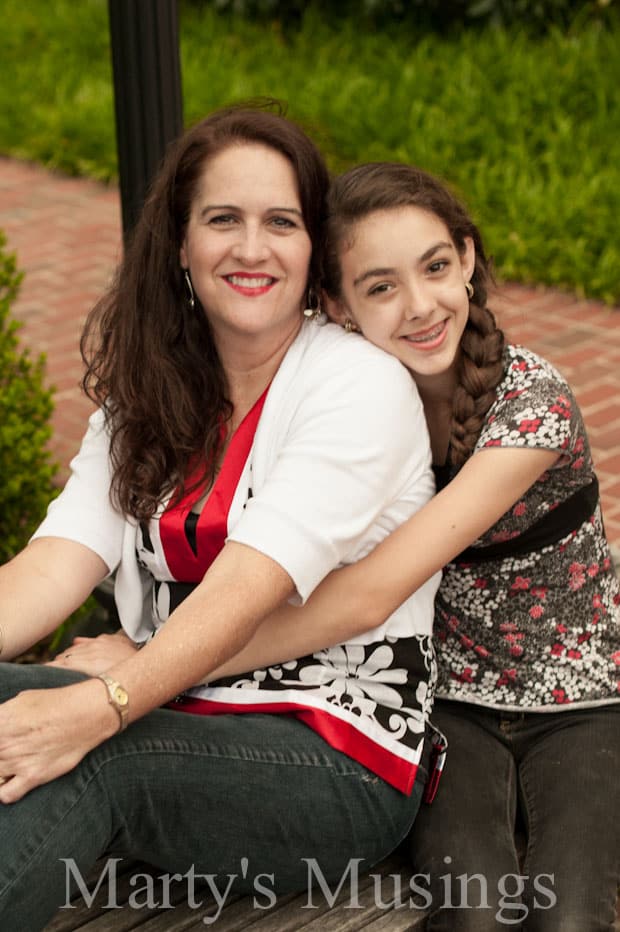 By far the biggest project Tim and I have tackled is our Small Bathroom Remodel. This DIY is also the one I'm most proud of because of the time we invested discussing, researching, gutting and fixing from the ground up. We shared great storage solutions and thrifty DIY projects on a budget.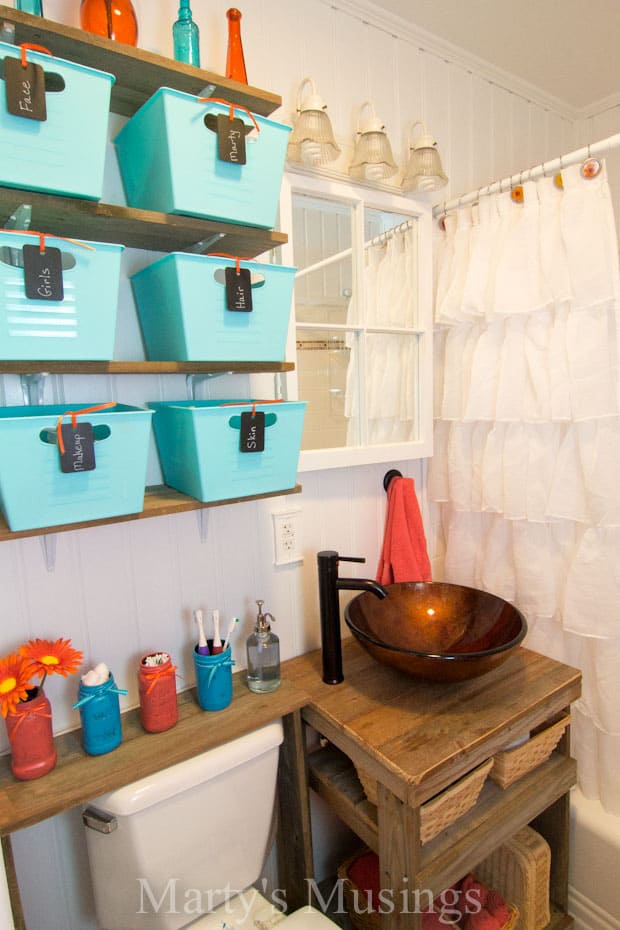 This past summer I joined some dear blogger friends at All Things Home for our Summer 2013 Showcase of Homes and showed you my much loved home.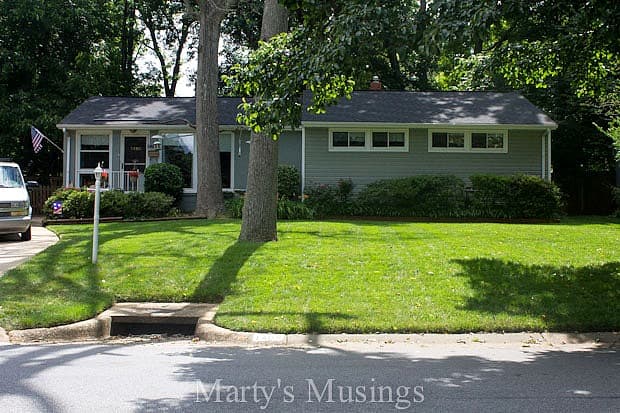 I gathered all of our Repurposed Wood Projects so my readers could see my husband's handiwork in one place.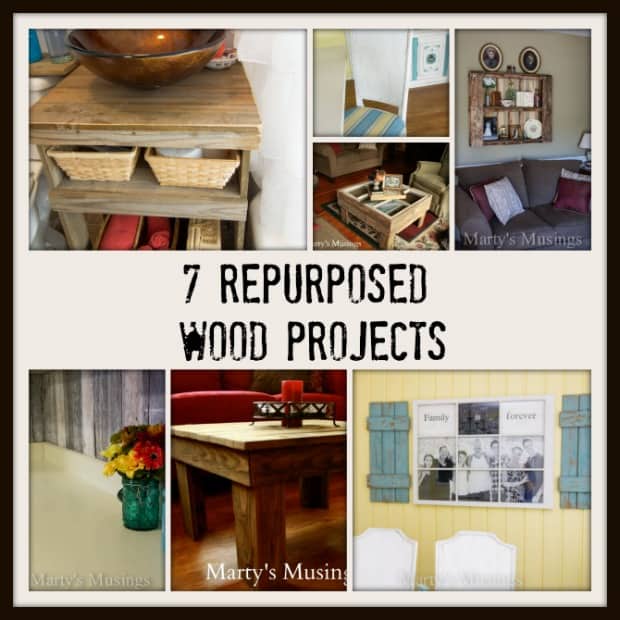 In my Clever Girls Collective Blue Wig Project I share the highlights of my personal life and the struggles we have faced with our adoption of three siblings with PTSD, Reactive Attachment Disorder, abuse and other wounds. I gave a candid look at how my faith has been the source of my strength. The blue wig pic is just a freebie.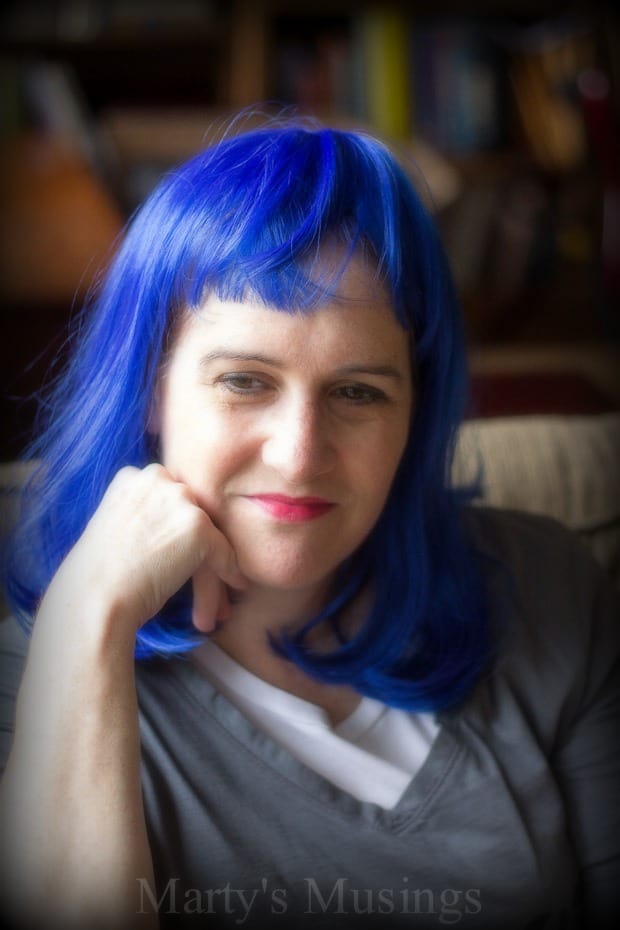 This collection of Easy DIY Projects for Fall gives readers a clue to my favorite season of the year with more thrifty DIY projects and crafts.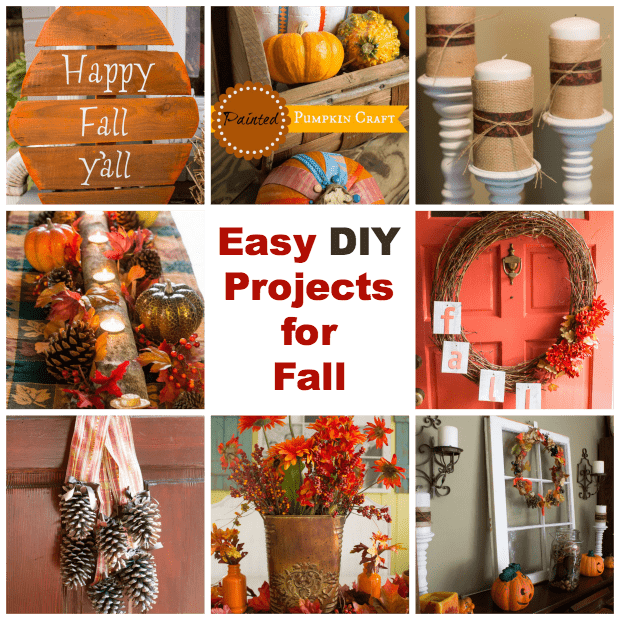 One of my recent goals was to create a place where I could share more of my story of faith and perseverance. The post A Woman After God's Own Heart reveals the new blog I started as a source of encouragement for other women. The reality is that my life has been hard. Specifically, the years between 2000 and 2010 were years filled with grief, fear, struggles and uncertainties. Parenting wounded children and taking care of my elderly parents took every ounce of will and strength I had, but by the grace of God I am still standing.

My goal for 2013 is to not only bring you, my readers, great DIY projects on a budget but to also continue to write from my heart and encourage you to make the best of the life you've been given. Happy New Year, everyone!