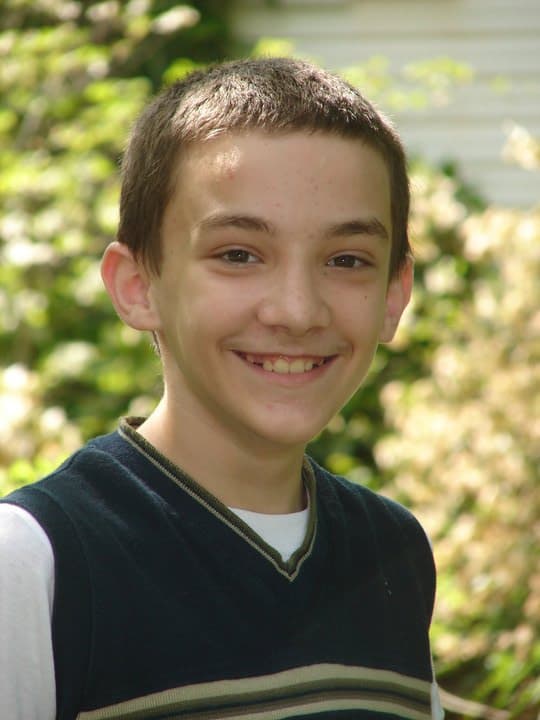 For those of you who read regularly you know I call my children by the first letter of their names. It gives them some privacy while still allowing me to be frank about the realities of family life with biological and adopted children. I was accused (by an unhappy adult adoptee) of being so negative about my youngest son. And to a point, she was right. I haven't blogged a great deal of positive posts about him. Grim reality is that over the last 11 years his negative attributes have far outweighed the positive. He also could not handle positive reinforcement of any magnitude and would immediately sabotage the "good stuff."
If you haven't lived with a child like this you can't possibly understand the opposite parenting that helps them heal. With the basic belief system is that they are "bad" kids or their parents wouldn't have abandoned them, these wounded kids work hard to destroy every loving relationship, especially that of mother and child. Any positive affirmation has to be given in a random, back door, off the cuff type of conversation.
However, it is with great pleasure that I'm here to tell you I believe my son has made great strides in the last few months. When I was attacked viciously by a blogger my son's response began the process of changing his beliefs and heart. I don't believe he is "healed" but I believe he is in process! I think he is doing the very best he can at this moment in his life, with the negative belief system that frames the way he looks at everything. With that said, I believe he loves and cares about me in a way I never expected. If anything, he is overly attached at times (wanting to be in the same room with me constantly) and anxiously attached (fearful that something will happen to me) the rest of the time. 
I'm not a therapist and this is only how I view our relationship. It's almost like falling in love. You want to be with the person all the time and you're scared something will happen that will keep you apart. These last few months  I have worked hard with M to lighten up and have fun with him, and sometimes, at his expense. Trying to teach him how to joke and give and take. Learning to read signals and people and social cues. Normal, childhood stuff.  (I am in tears thinking I would never, ever say that. God is truly a miracle worker.)
He still has what I call "RAD responses" that are so ingrained in him that he truly isn't doing them on purpose. He just can't overcome the way he responds in certain situations. Arguing as a first response, then stopping himself and saying yes ma'am. Having to be right a lot of the time. Lying on occasion. But I wouldn't characterize these behaviors as all consuming.
The down side to all this good news is that M has revealed a level of anxiety that can be over the top. He is terrified of new situations and people he doesn't know. He wants a check list for life so he can know how to respond in every situation. Unfortunately, life is not like that. His continued process of healing will involve pushing him out of the nest while still providing security and working through life as it happens. 
I asked my son recently to rank his thoughts on a percentage scale. He said his positive thoughts/reinforcement probably rated about 12 percent of his total thoughts. (Really? 12 percent? Who comes up with such a number?) I completely agreed with him. My son's biggest battle that I see at this moment is his overwhelmingly negative and obsessive thought life. These scriptures are my encouragement to him to "take captive every thought to make it obedient to Christ."
2 Corinthians 10:5
New International Version (NIV)
5 We demolish arguments and every pretension that sets itself up against the knowledge of God, and we take captive every thought to make it obedient to Christ.
 3-6The world is unprincipled. It's dog-eat-dog out there! The world doesn't fight fair. But we don't live or fight our battles that way—never have and never will. The tools of our trade aren't for marketing or manipulation, but they are for demolishing that entire massively corrupt culture. We use our powerful God-tools for smashing warped philosophies, tearing down barriers erected against the truth of God, fitting every loose thought and emotion and impulse into the structure of life shaped by Christ. Our tools are ready at hand for clearing the ground of every obstruction and building lives of obedience into maturity.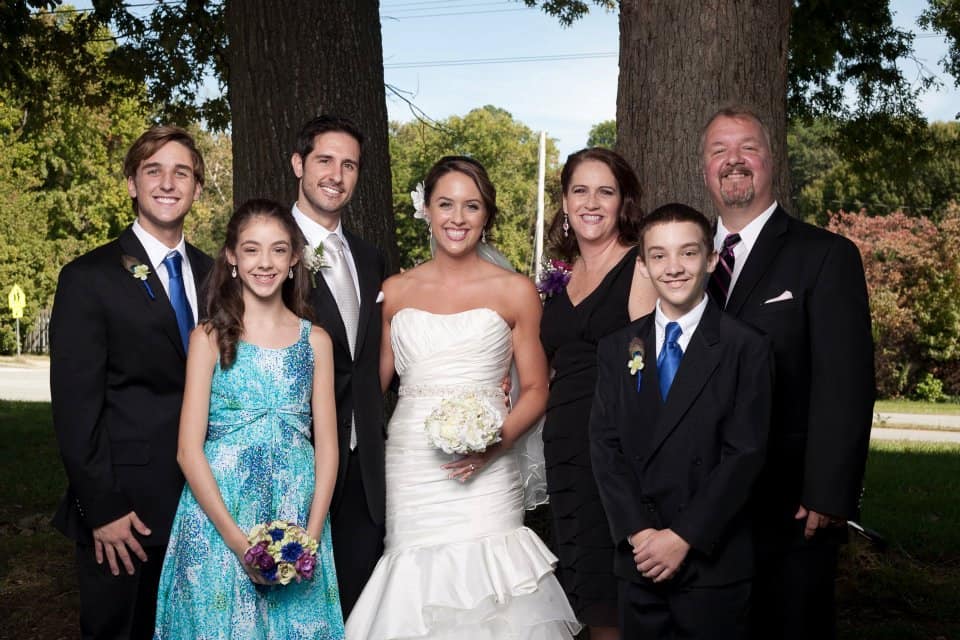 We have "moments" that are not good. No fun. Really annoying. Days that seem like we're stuck in the same patterns. But I no longer view our relationship as constantly painful. There are growing pains to be sure, but there are times that I forget the 11 years of struggle. Family events that are not sabotaged. (M was able to participate in his sister's wedding and hold it all together during the moments of stress and great joy. That is success in my eyes! Of course, there was some payback amidst difficult days to follow but nothing like I feared.) 
My son has many things to work on. Casting out fear. Replacing negative thoughts with powerful, Godly thinking. Believing family is forever and acting upon that belief. He has some personal demons that he will have to learn to cast out as he comes into adulthood. 

I believe that's 88 percent positive improvement!
For those of you interested in adoption or our story specifically you can follow our journey by clicking here and perusing our adoption archives.