20+ Easy DIY Christmas Decorations and Crafts
This post may contain affiliate links which won't change your price but will share some commission. Read more here.
These 20+ easy DIY Christmas decorations and crafts ideas will help you stay on budget and still create the perfect holiday home for you!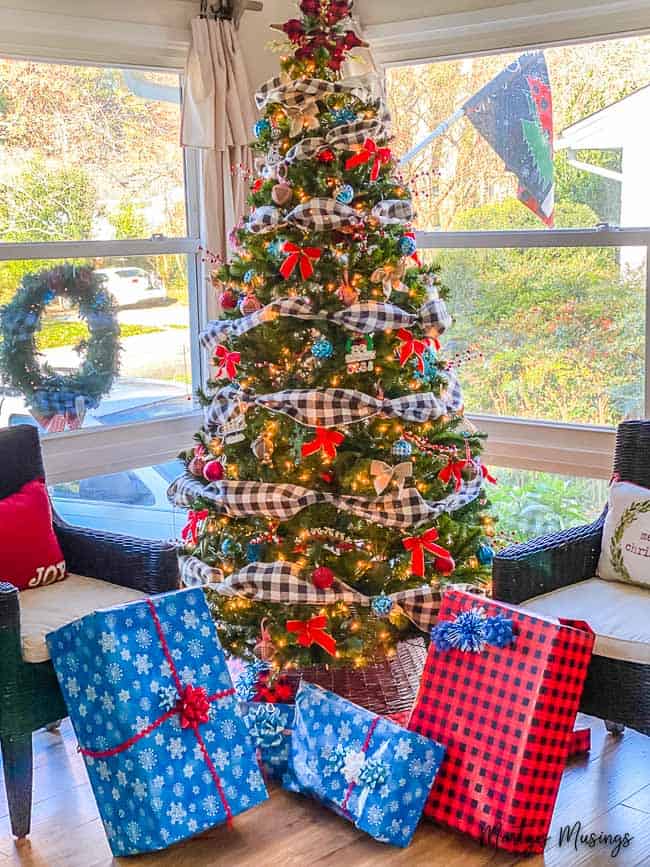 Many, many years ago when I was a young wife and mom I had high expectations for myself, especially around Christmas time.
You see, the holidays were an opportunity to embrace my inner crafter and make all.the.homemade.things.
I was known for the annual party I gave for my choir members. I was the music director for a small church and each year my husband and I would host a gathering at our home, completely provided for by me.
The decorations, the food, the beverages, EVERY.SINGLE.THING.
It was my gift to my choir for their faithfulness in serving week after week, side by side with my family.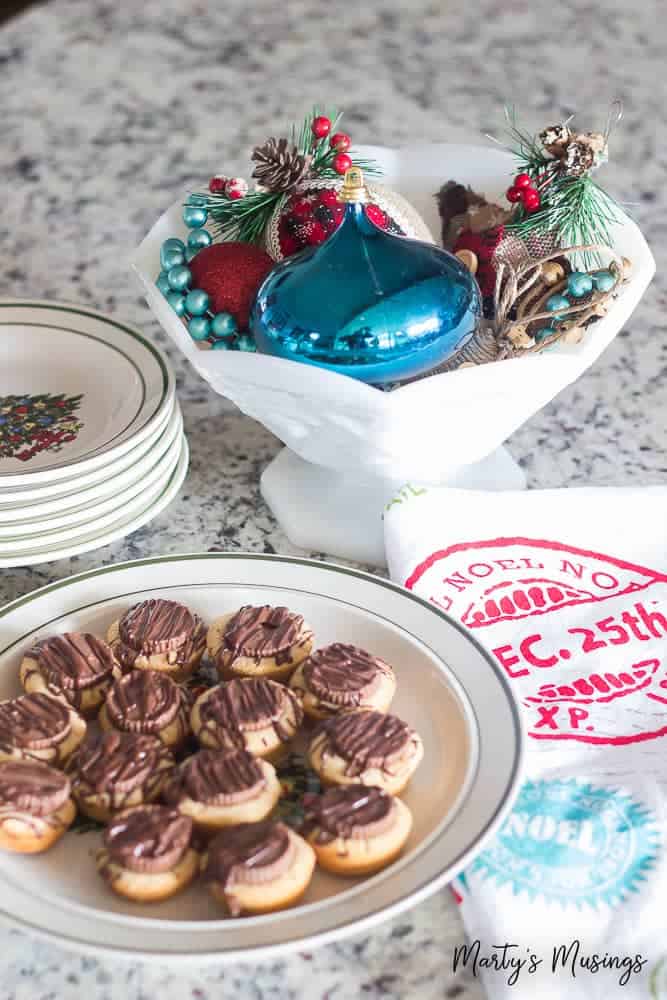 All during these hectic weeks we were also busy planning and performing our annual Christmas program.
Can you say over achiever? Or maybe too young to know better?
Now I look back and know there was a part of me that wanted to impress and prove I had it all together with my life.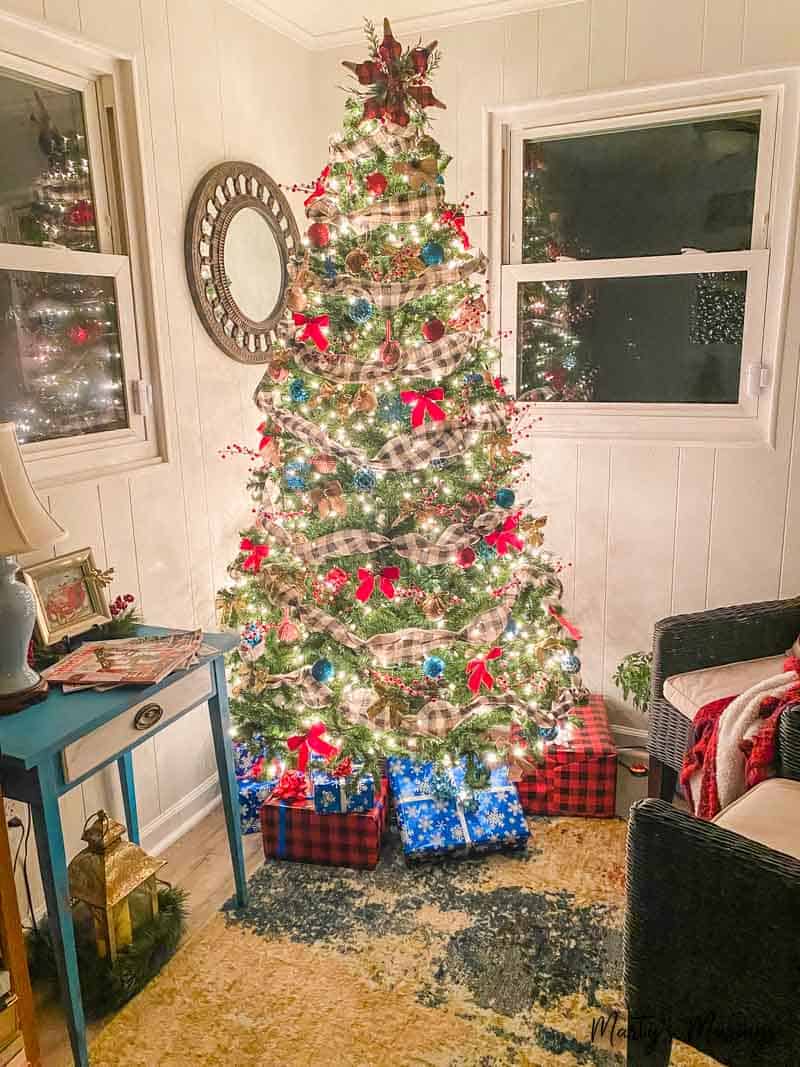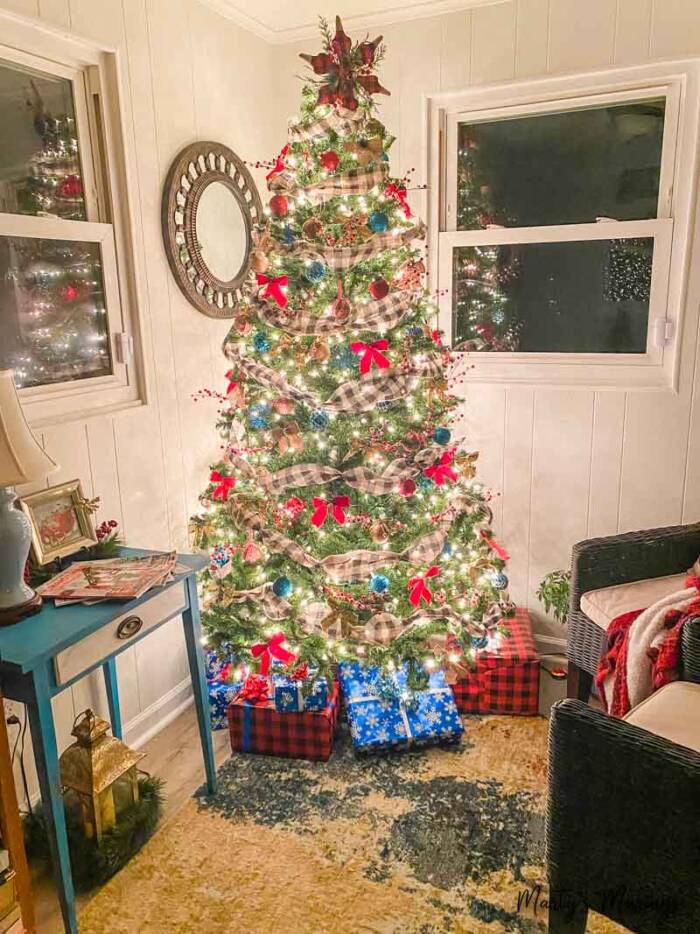 I COULD do it all. But why did I think I had to?
Probably the same reason so many of you can relate today.
Every day you feel stretched too thin and overwhelmed. Quite possibly you're asking yourself, how do I regain the true spirit of Christmas?
Wherever you are in your journey, I want you to know none of these projects I'm sharing today are meant to make you feel less than or inadequate.
I fight the "not good enough" battle every day but know that God has chosen me as His daughter. I am perfectly loved and acceptable just as I am.
My goal is to inspire you to maybe try one idea this year or pin a few for next year. Maybe there will be something in a project that you can use in your everyday decorating.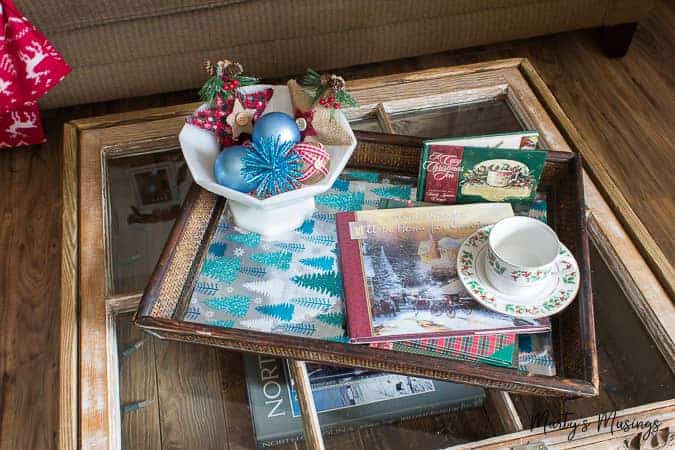 Let these projects encourage you to find that joy again.
Carve out some "me time" in the midst of this crazy holiday season and reclaim the love of handmade for the "right" reason.
I'm not that same perfectionist woman anymore. I've learned a lot from the setbacks in my life and the relational challenges God has laid before me.
I realize as wonderful as those Christmas parties were, I missed out on so much by not being present in the moment and focusing too much on perfection.
If you want to know how to make Christmas decorations step by step these ideas are for YOU!
So here are my favorite Christmas decorations and crafts from my blog all gathered into one place! Enjoy!
Easy One-of-a-Kind Christmas Decorations and Crafts
Christmas Crafts
Such a sweet throwback to an earlier time, these vintage ribbon candy ornaments are sure to delight your family as they decorate the tree.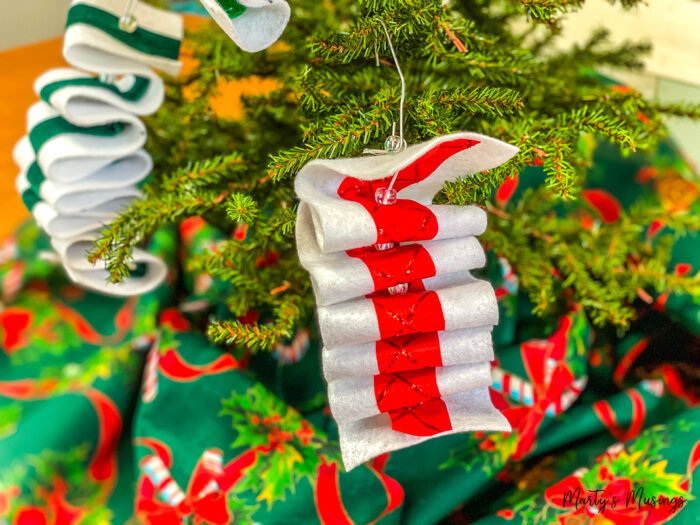 This simple arrangement has candles wrapped in scrapbook paper or card stock. Could not be easier but make sure and just use these for decoration. Add a sprig of fresh greenery and you're done!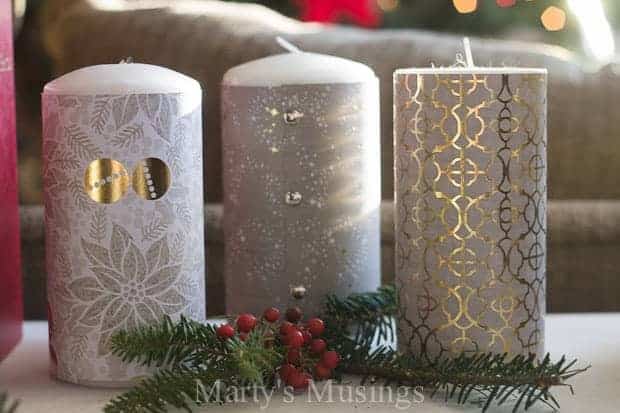 5-minute Simple Christmas Craft
You won't need a hot glue gun for these wooden candle holders. They add the beauty of nature to your holiday home. You can change the color of tea light candle and use them any time of the year!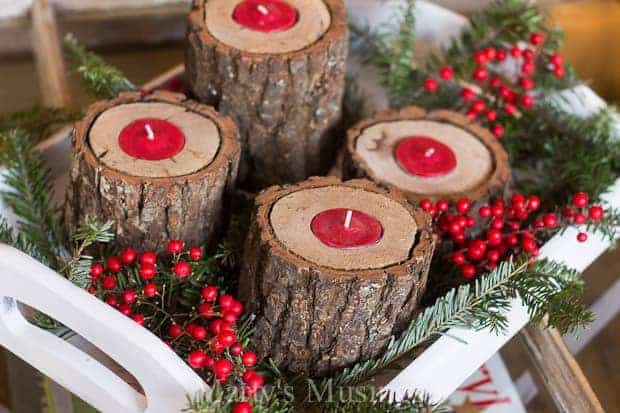 I love adding these wood slices to an old window but they could be used anywhere with any saying.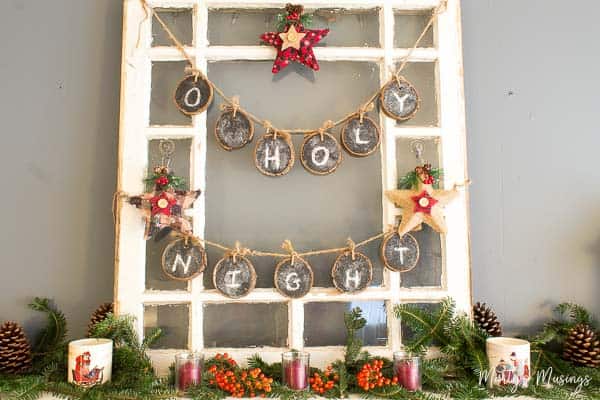 Chalkboard Banner with Wood Slices
One of our favorite traditions during the holiday season is my Christmas village. What started out as a few houses is now a winter wonderland where all the happy people gather!
Step-by-step instructions are included if you want to create your own village! And the best part? Throwing snowflakes at the very end!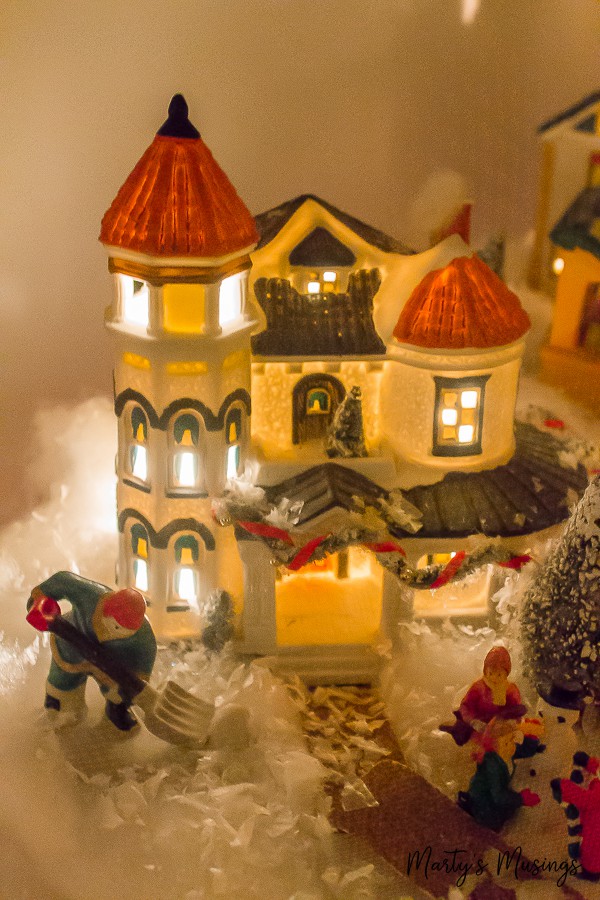 How to Create a Christmas Village Display
Christmas Wreaths
You can see my love of buffalo check here! I'm not the best wreath maker so I used an embroidery hoop and created this lovely welcome for your front door.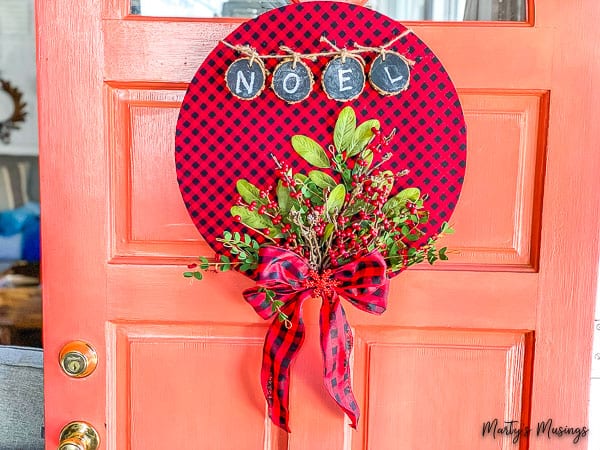 Old clothes and fabric? Yes, please! Rag wreaths are my favorite because they're easy AND so pretty to look at!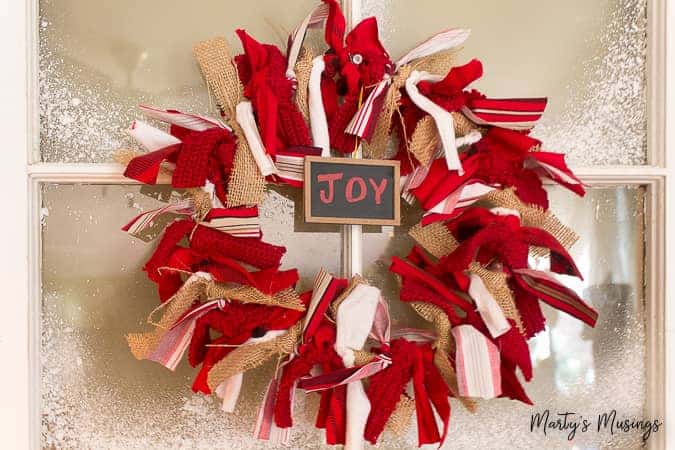 How to Make a DIY Christmas Rag Wreath
DIY Christmas Projects with Wood
Instead of an advent calendar we used this Christmas countdown as a way to mark the days before Christmas.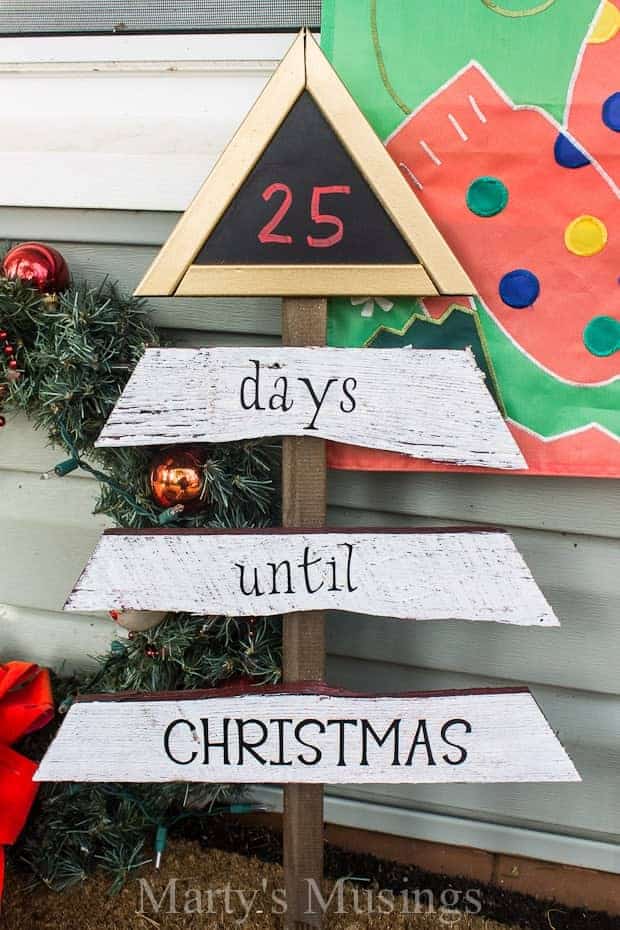 Fence Board Chalkboard Christmas Countdown
I love all the rustic wood projects we've made over the years but this Christmas tree tutorial is one of my favorites. Such a great reminder of the reason for the season.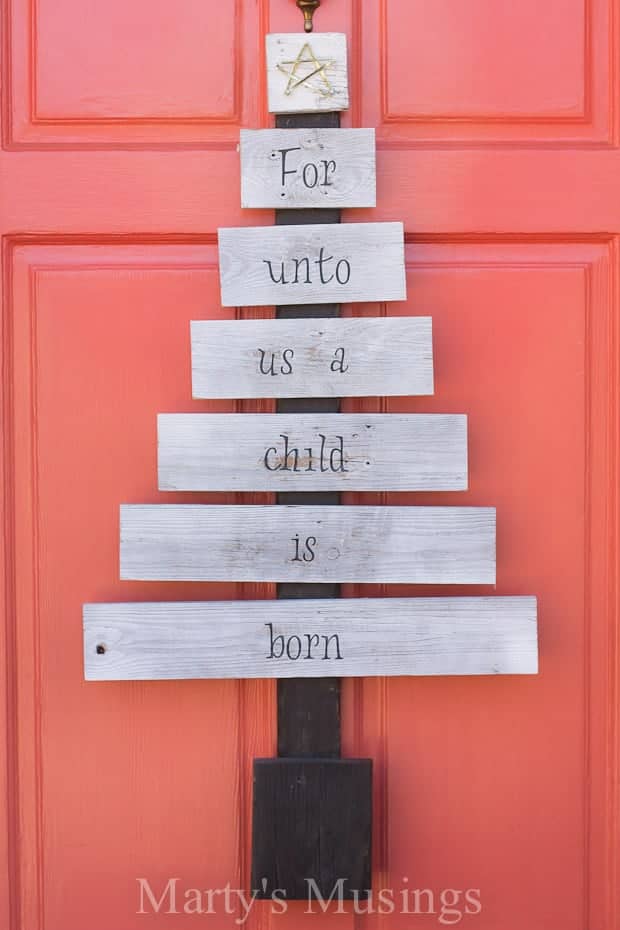 Another fun wooden sign is this O Holy Night one. Perfect for an outdoor setting.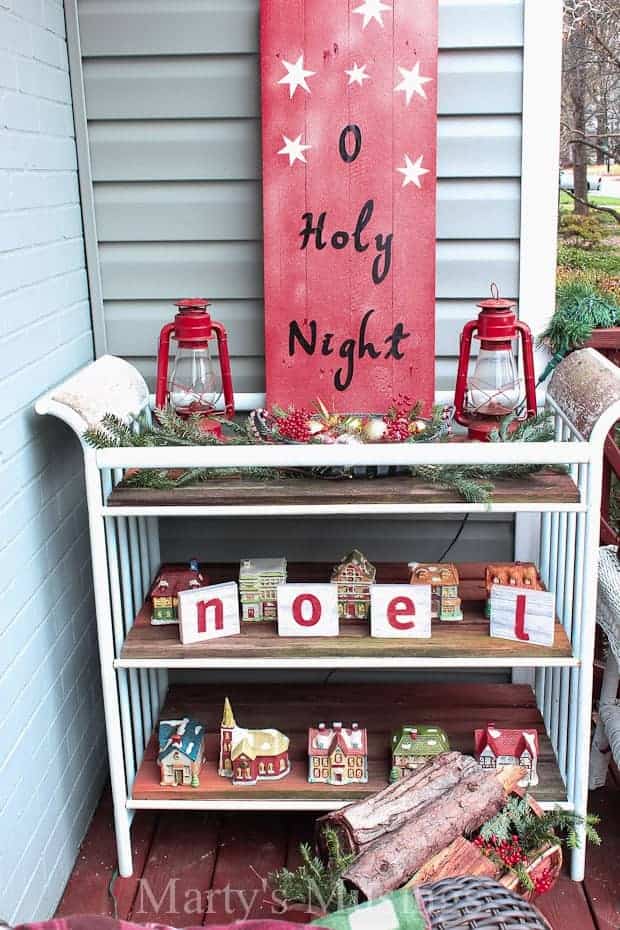 This Joy sign was such a favorite I often kept it up year round. A little spray paint and a stencil and you've got a one of a kind sign for your home.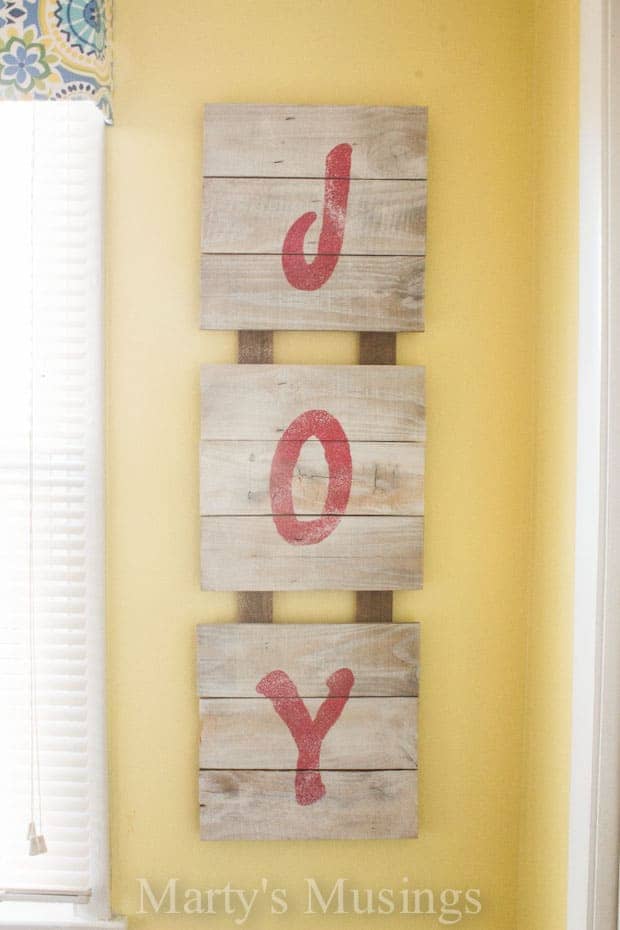 Christmas Ornaments and Gifts
Want to add a personal touch to your Christmas ornaments and gifts? Try these easy projects with the kids this year!
These glitter ornaments are such simple DIY Christmas ornaments with ribbon added for extra prettiness!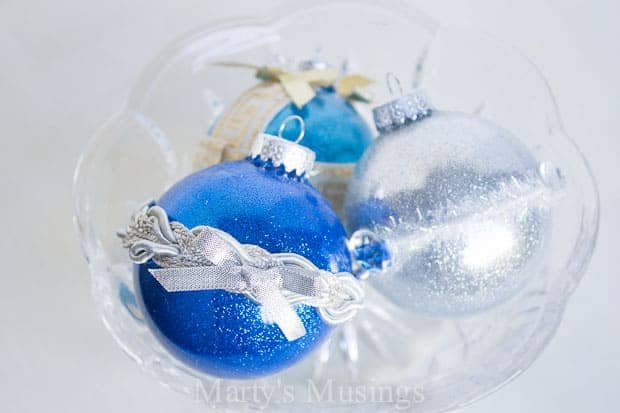 No Mess Handmade Glitter Ornaments
Nothing beats a gift in a mason jar for your favorite teacher or family member. Tie a ribbon or yarn around the lid and add the free printable instructions.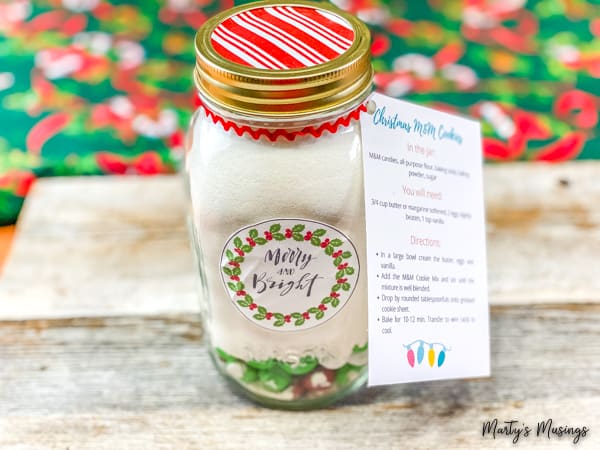 M&M Cookie Mix in a Jar with free printable
Another free printable and mason jar gift. Yes, this is one of my favorite gifts at Christmas.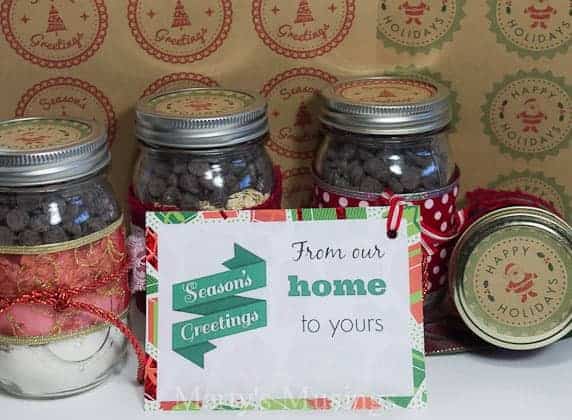 Christmas Mason Jar Labels and Tags plus free Printables
Want your home to smell good as well as look good? This simmering homemade potpourri smells so good you'll want to use it all winter!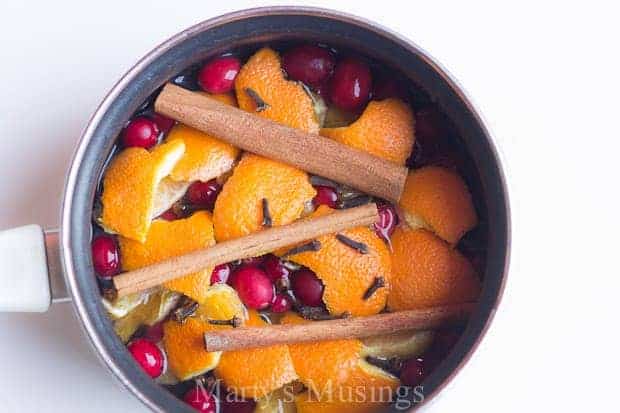 Easy Simmering Homemade Potpourri
Christmas Decorating Ideas for Every Room (don't forget the mantel!)
If you want to make your home more festive for the holidays without spending a lot of money I've got you covered!
Since I'm recently divorced I wanted to make sure you got a taste of my new cottage home. This is my sunroom and it's filled with all the things that represent me! I especially love the metal hangers that I use to hang pretty decorations and outerwear.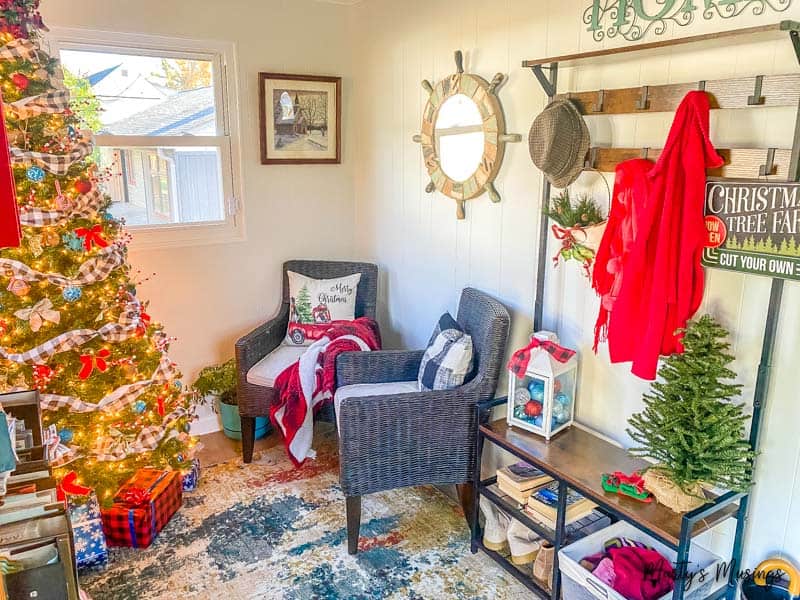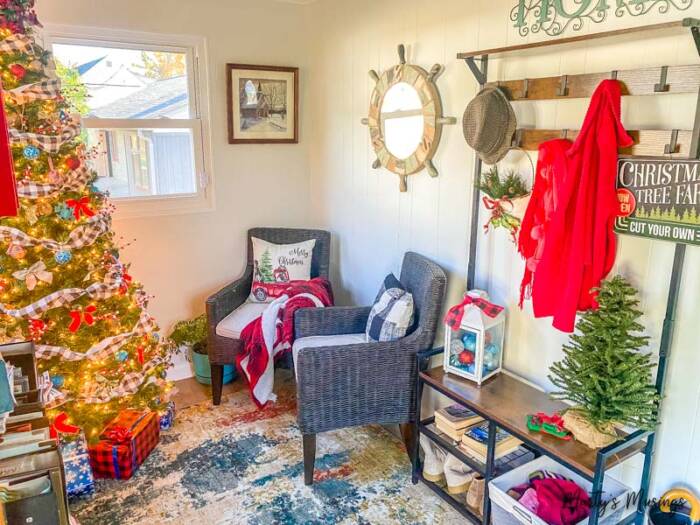 I absolutely adore the charm of buffalo plaid (or check if that's what you call it!) I try to add it to everything from the gift wrap to diy ornaments or with pillows and throws to add extra texture to the setting.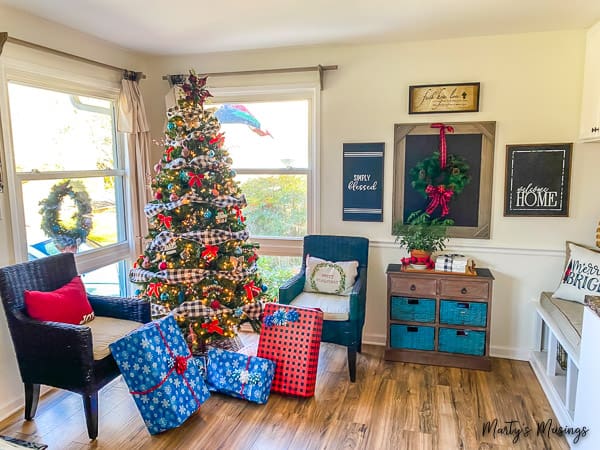 11 Ways to Add Buffalo Plaid Christmas Decorations
I'm all about spending as little as possible for home decor and this post shares my best tips for staying within your budget.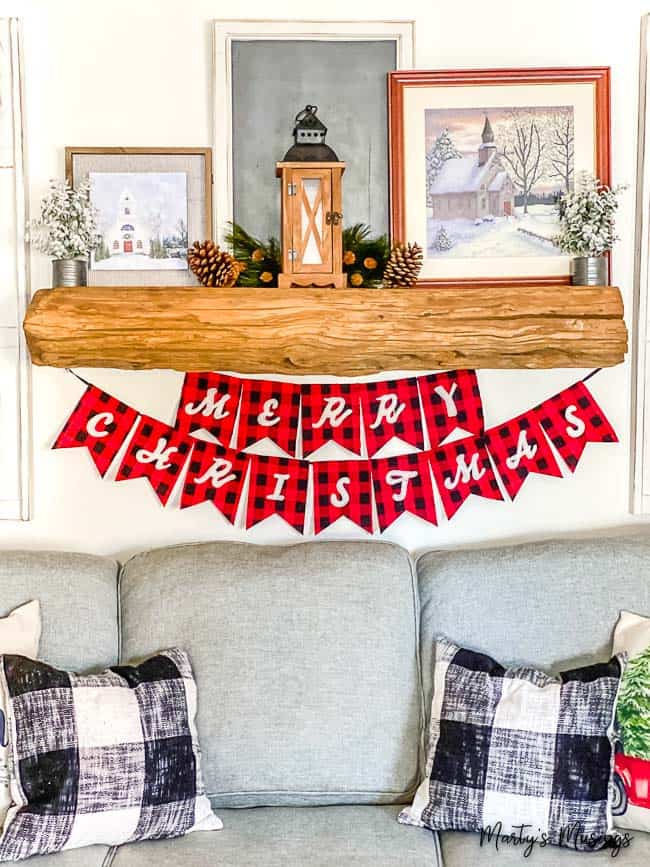 How to Decorate for Christmas on a Budget
Do you have tons of extra ornaments lying around? Me, too, so I came up with several unique ways you can use them for Christmas.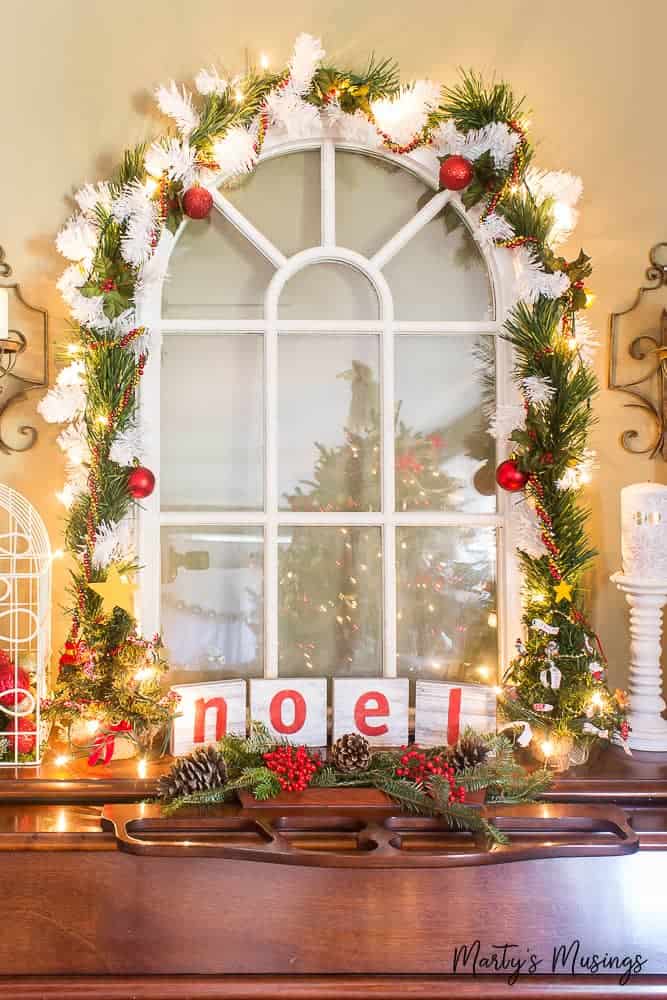 10 Creative Ways to Use Extra Christmas Ornaments
Christmas ornaments and natural elements blend seamlessly in this simple metal container. I love shopping Dollar Tree for diy Christmas decor ideas that don't cost a fortune!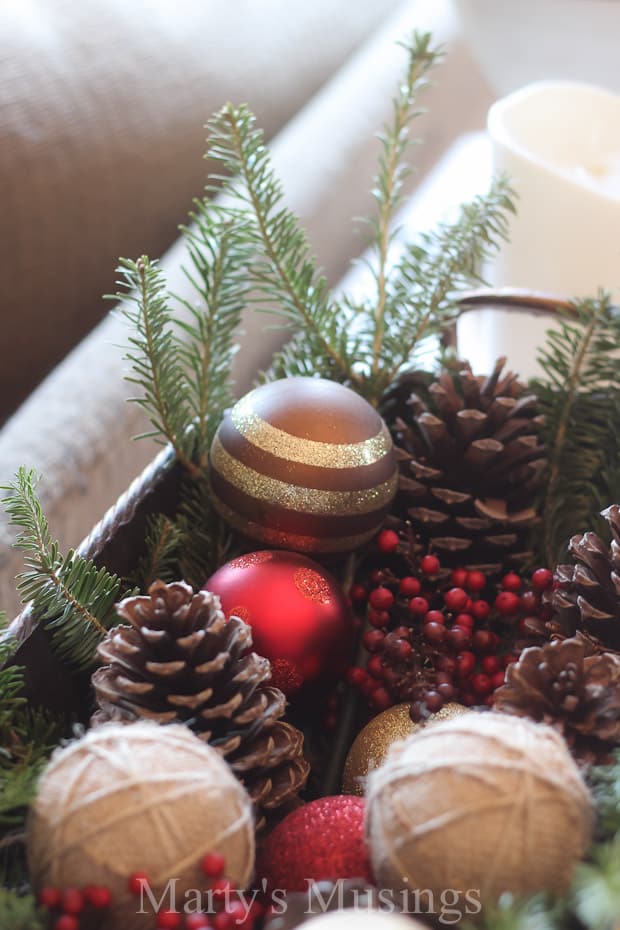 5 Cheap Christmas Decorations for a Simple Authentic Home
A farmhouse Christmas is possible with just a few buffalo check accessories and wooden accents.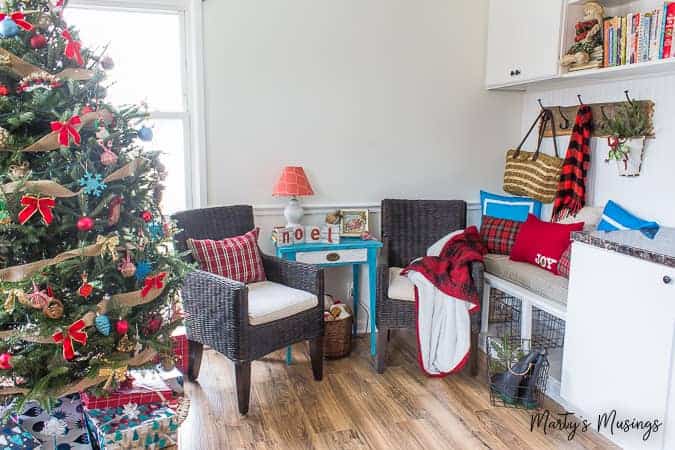 Rustic and Thrifty Christmas Home Tour
I like to keep it simple in the kitchen, especially the one in my previous home. We had six bar stools at the island and plenty of people to fill them during the holidays.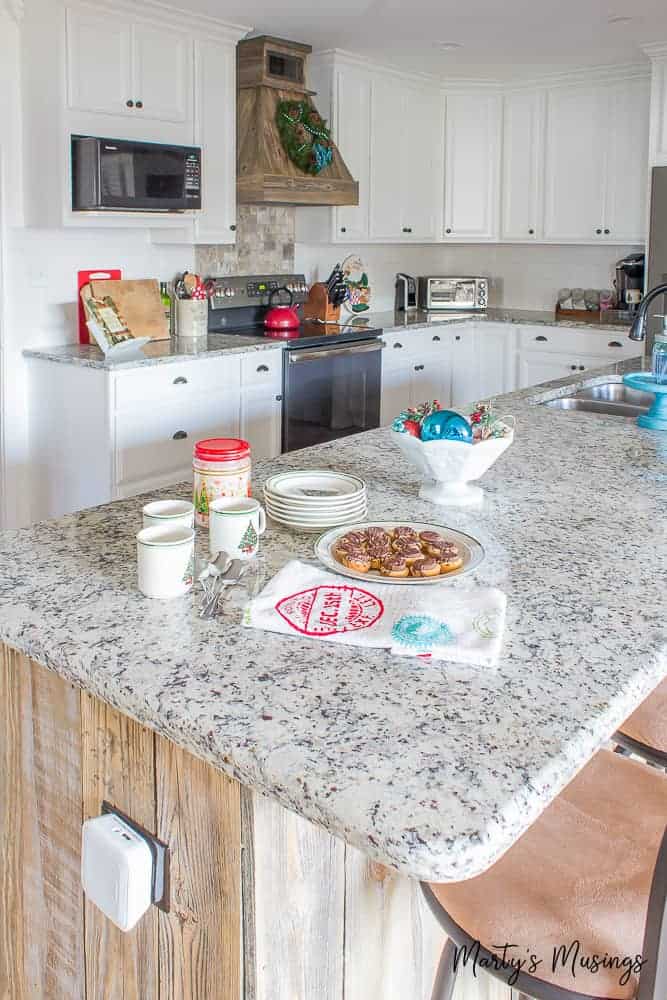 Rustic Christmas Kitchen Decor
I believe beautiful centerpieces are a must for a lovely Christmas table that welcomes guests and family alike.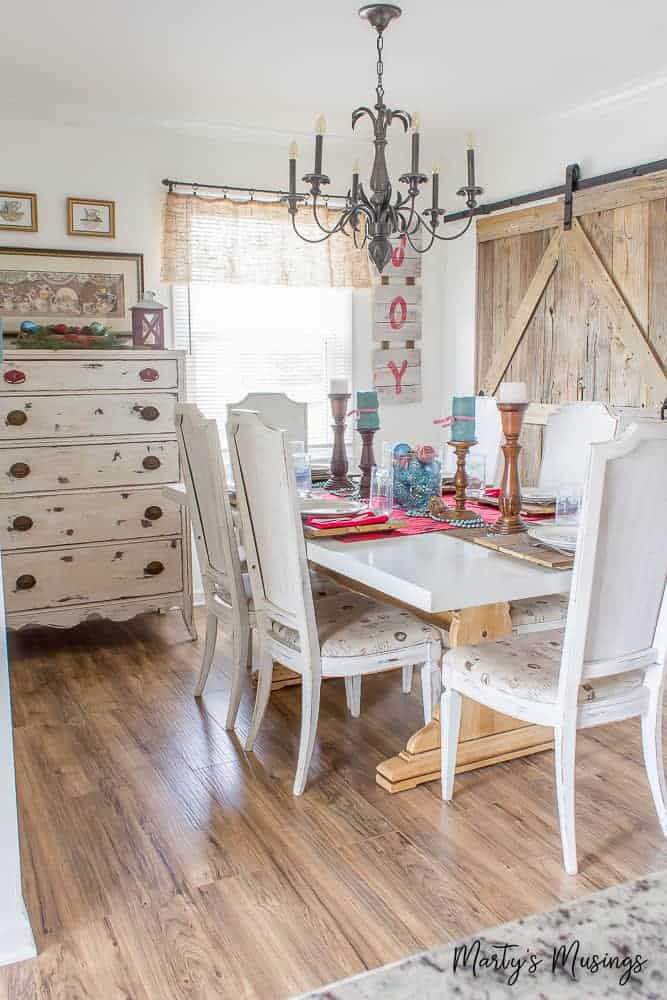 Rustic Christmas Table Decorations
When I first started adding aqua into my home color scheme I wasn't sure about using it at Christmas. Turns out I adore the combination of aqua and red so much! You don't have to go overboard when adding a different color. A little bit goes a long way while you decide if you really like it!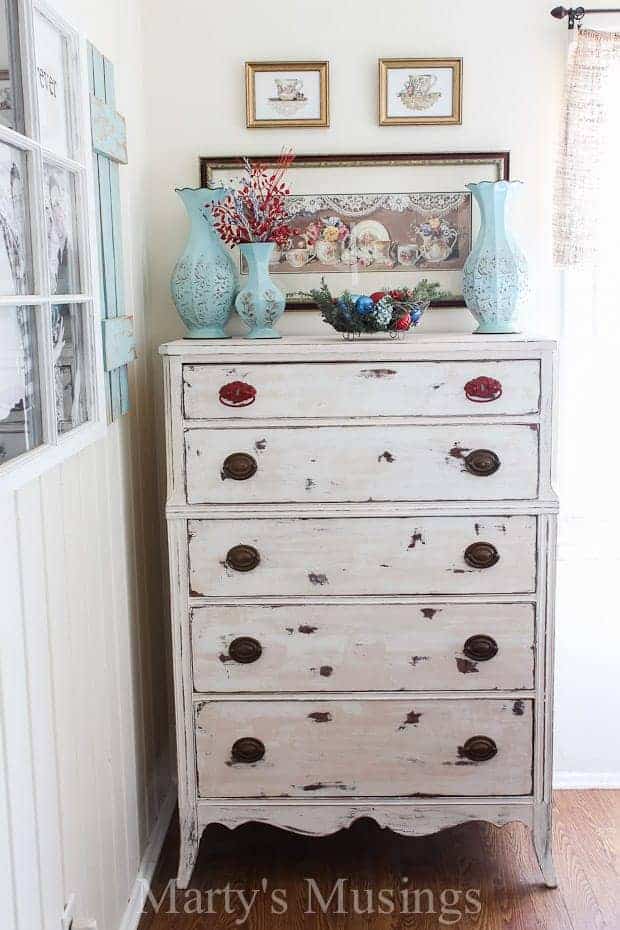 Decorating with Red and Aqua in the Kitchen
Christmas Mantels
If you don't recognize the mantel it's ok! I borrowed it for a photo shoot from some good friends! I used fresh greenery as a garland and added pine cones and lanterns to go with the center window.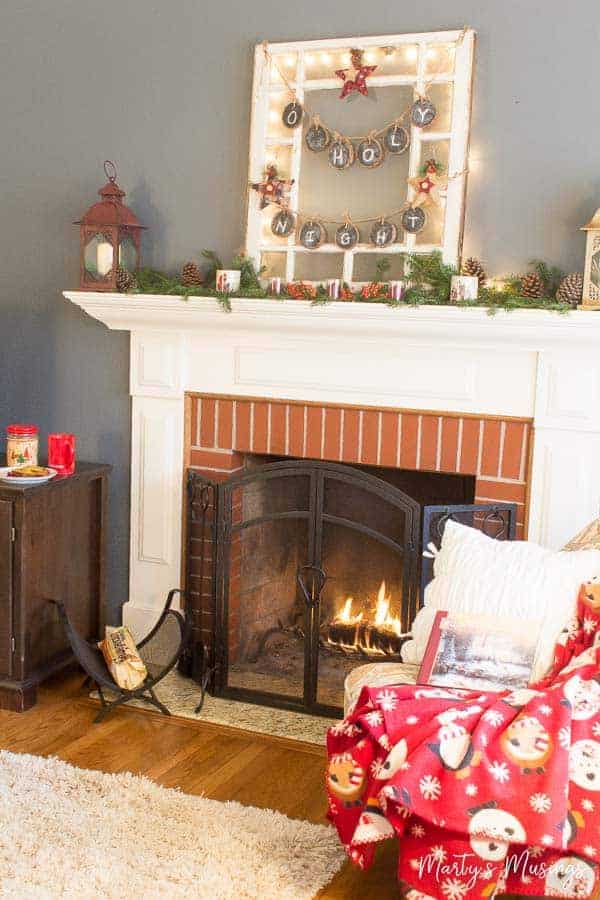 How to Decorate a Christmas Mantel the Cheap Way
I love the burlap ornaments and berries in this vintage looking mantel.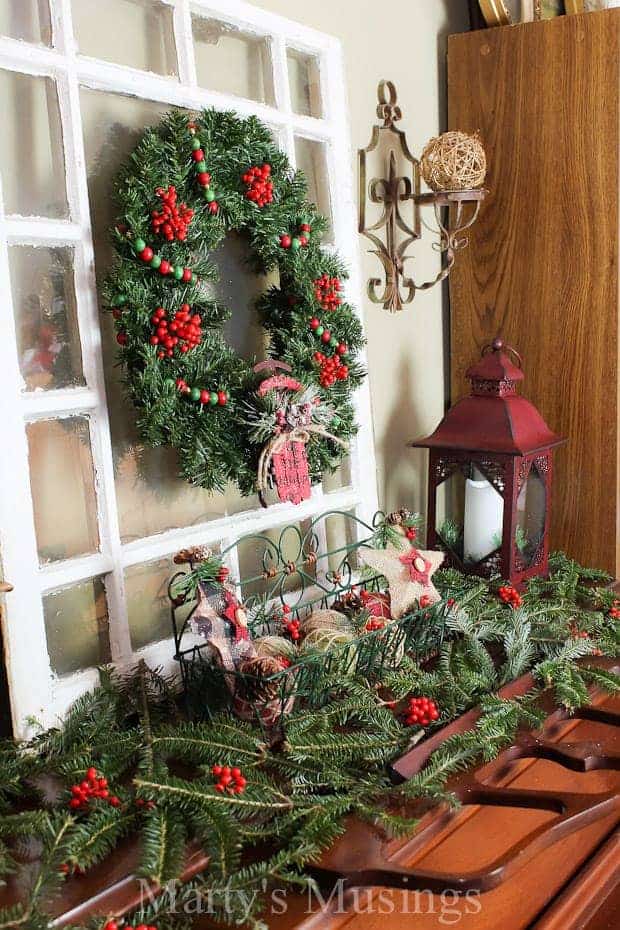 Christmas Mantel Decorating Ideas
Outdoor Christmas Decorations
Our large deck was one of the places I always made sure looked inviting during the holidays. I just added a few touches of the season to go with my really decorations.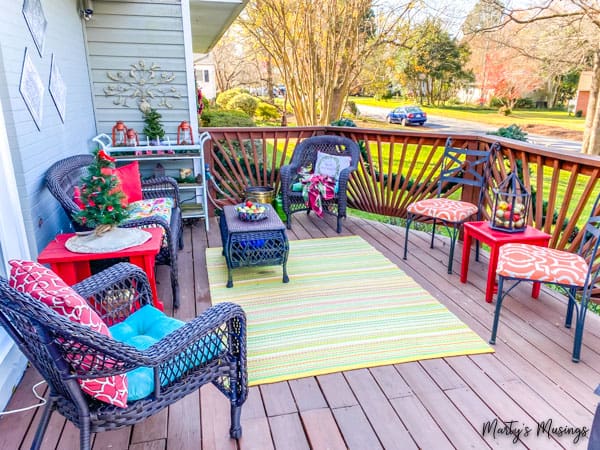 Front Porch Christmas Decorations
For years these lit luminaries greeted family and friends when I hosted parties and get togethers. I love the mixture of pine cones, greenery and berries with the ceramic luminaries.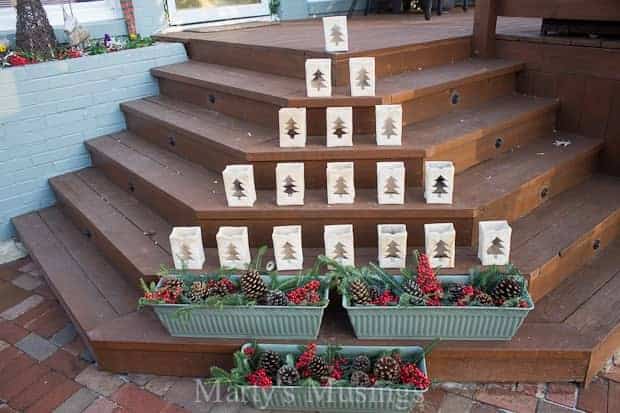 More inexpensive ideas for your front porch or deck.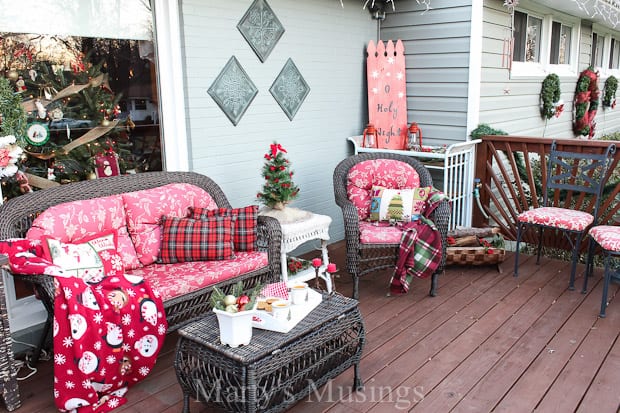 Inexpensive Deck Decorating Ideas
If you could tell your younger self one thing, what would it be? I'd love to know!
If you're starved for more Christmas decorations and crafts ideas I really like this roundup from Country Living and this one from Good Housekeeping.