Are you as hooked into social media as I am? (Hint. Hint. You can follow me on facebook, pinterest and instagram.)
If you have teenagers or adult children like I do (two of each kind!), communicating by text or facebook is probably common.
I wanted to share some ways to use social media in Project Life memory keeping.

On the layout below I combined a picture taken when we visited our son Joshua at college with one I scored off his facebook page (oh yes I did!)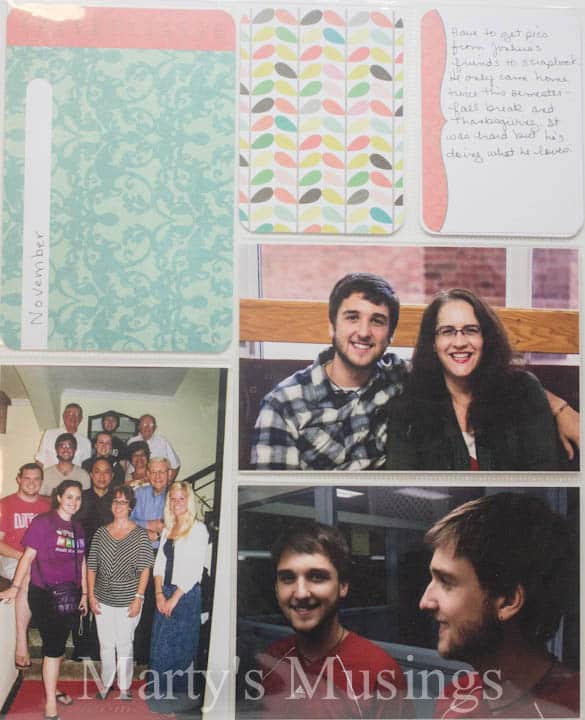 with pictures taken on his week long mission trip to Vietnam. A couple of students uploaded pics from the trip and my son sent us the link. From there I ordered pics (just copied, pasted and uploaded to a local Walgreen's) and created this layout. I love the way it celebrates my college son even though I have rare opportunities to take his picture.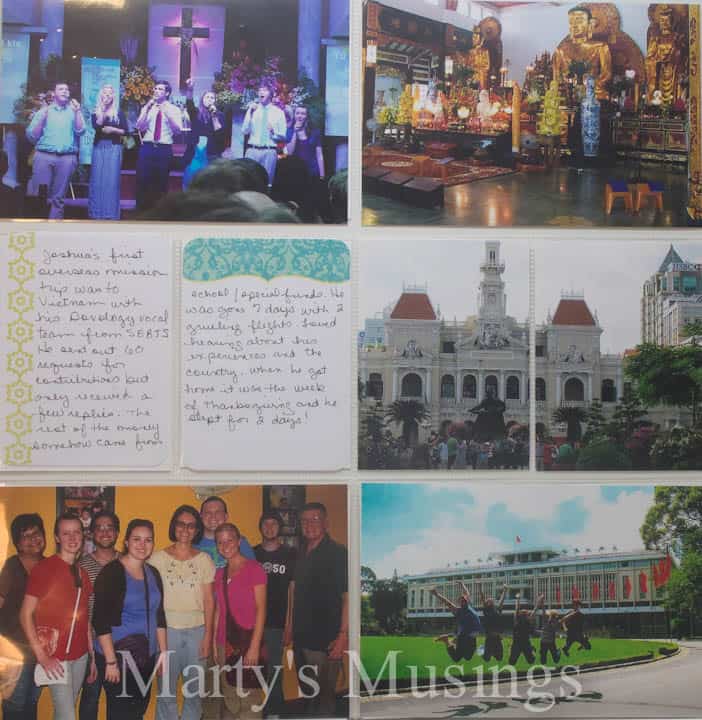 The next layout is from Thanksgiving Day. I included some brief journaling and the list I made for our family menu plan.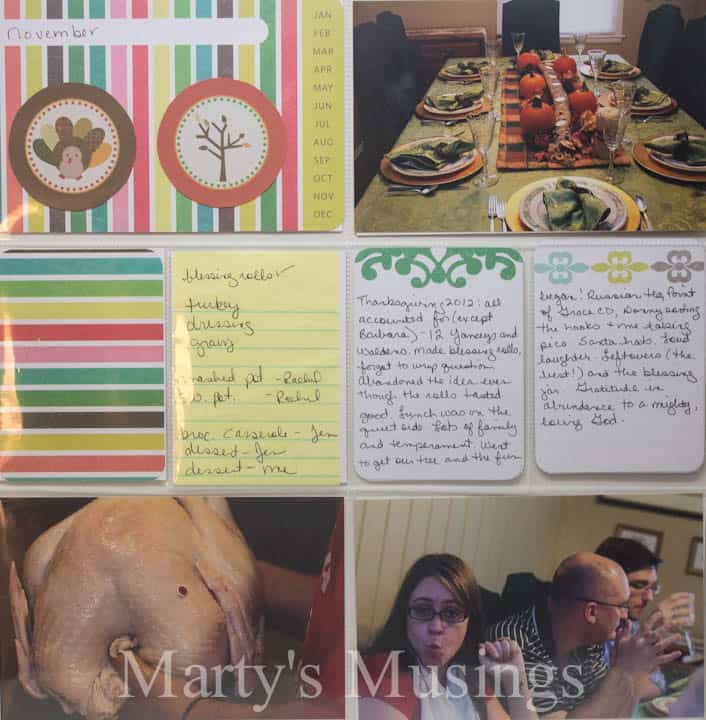 I took the journaling from this blog post, printed it on 4×6 cardstock and slipped it into a pocket. So easy! I also did a month in review which I have done every month for 2012. The little give thanks embellishment was actually part of the table decorations. Thanksgiving is a day filled with family traditions like Instant Russian Tea and our blessing jar and I love that it's recorded in my albums.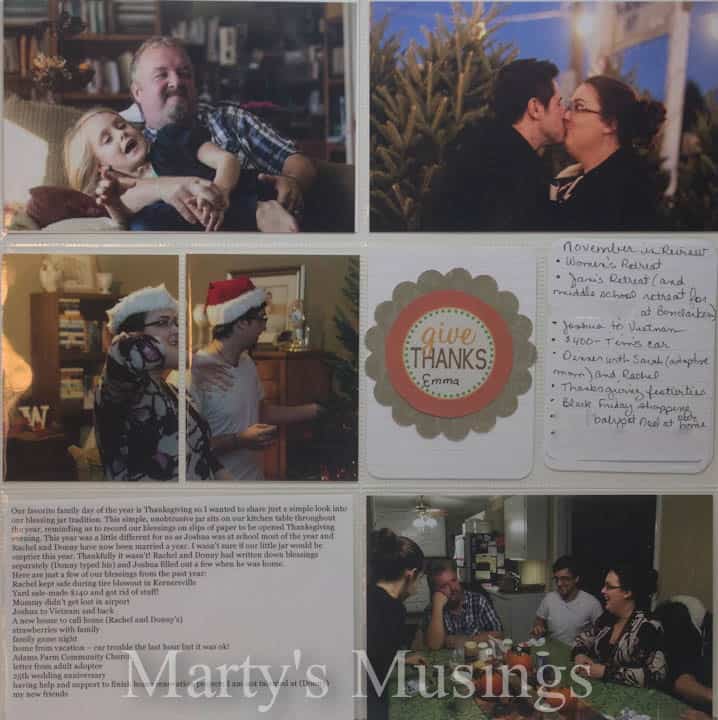 Some other ideas for including social media in your Project Life pages might be using tweets, facebook statuses, pics from facebook pages and instagram.
You could also print pictures off the internet of favorite movies and programming, the latest crazes and even breaking news. All these ways combine to preserve a snapshot of your life.
How do you record your family memories? Is there an "assigned" person in your family (I'm the family photographer)? Have you thought about giving Project Life a try?
If you want to see more of my scrapbook room take a look here.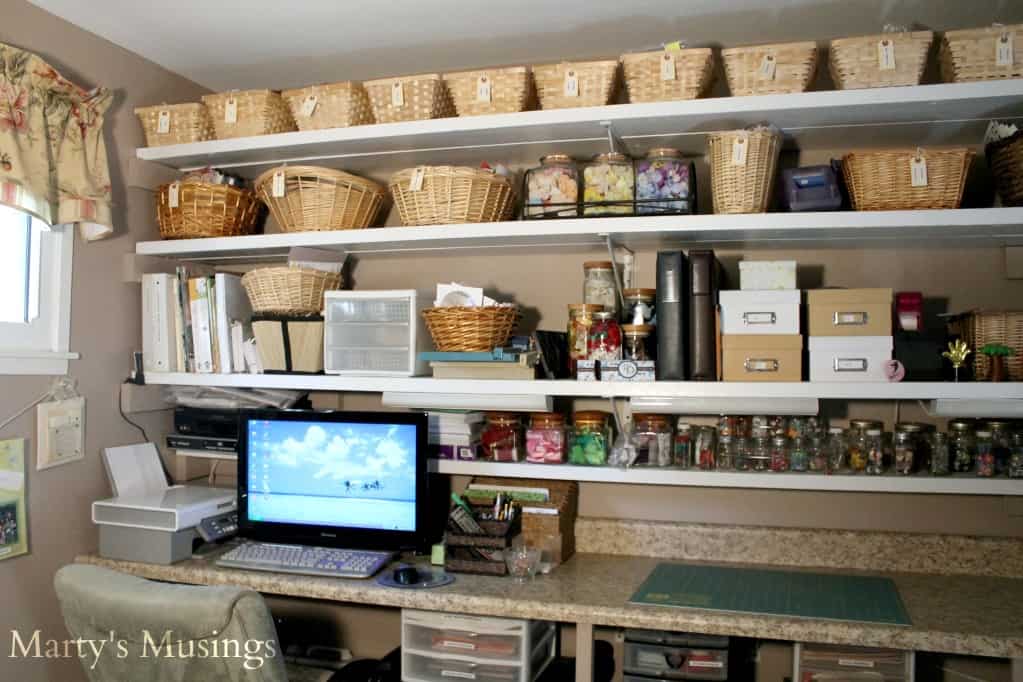 You can see how I store my ribbon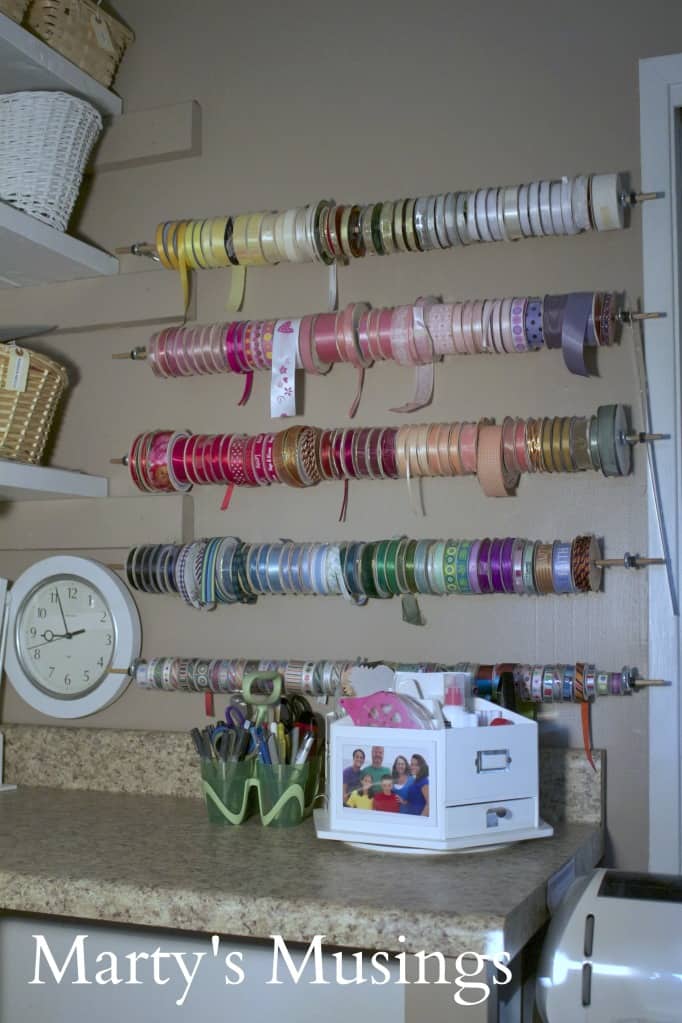 and the way I organize and store my photos and albums.