Valentine Treat Cups
This post may contain affiliate links which won't change your price but will share some commission. Read more here.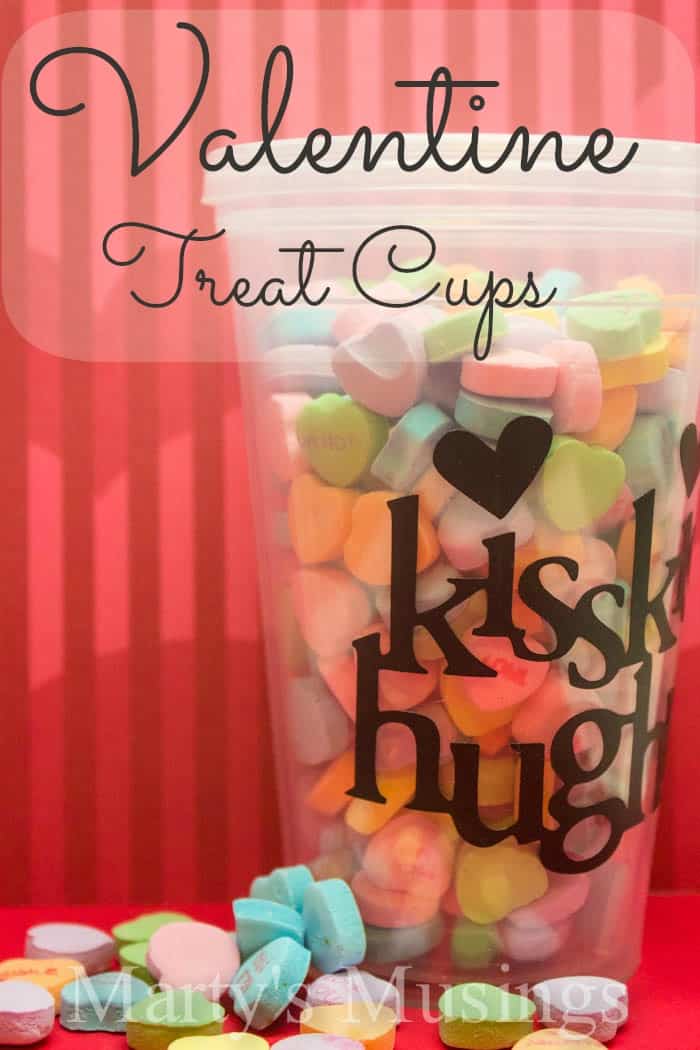 Need a unique idea for Valentine's Day this year? These Valentine treat cups are just the cutest and would make a great teacher or friend gift for one of my favorite holidays.
I discovered Expressions VinyI when I designed and cut vinyl for our family gallery wall and my scrapbook room quote . The vinyl was terrific and the projects turned out beautifully.
Who knew I could get so revved up over a plastic tumbler?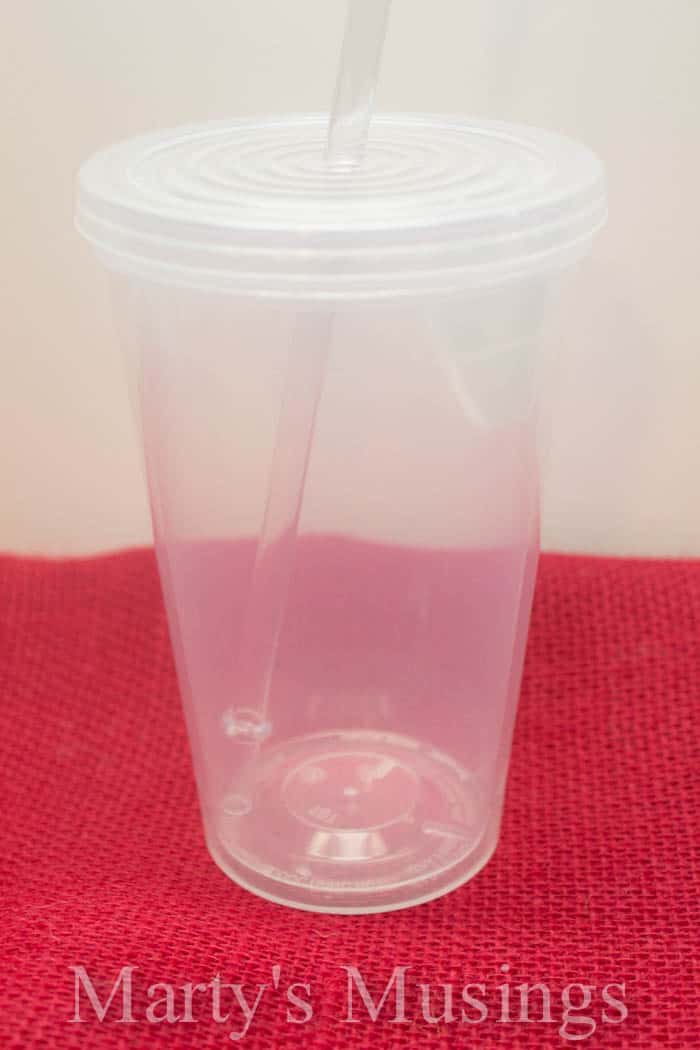 Here's what the website says about the product:
The 16oz. Bolero tumbler is double wall to keep your drinks cooler longer and is made of polypropelene. These tumblers feature a snap on lid and matching O-ring straw. The first thing you will notice about these tumblers is that they are made of a slightly more pliable material than their acrylic counterpart. The beauty of this is they are more friendly to circumstances such as being dropped making them more kid friendly.
I like that. Kid friendly. Which for me, really means adult friendly since I am constantly dropping things.
I used my Cricut for this project and cut out several different patterns in both black and white. I have used the company's vinyl before and it is way easier to use than some craft store brands. I know. I tried them and they failed. And the price is definitely competitive.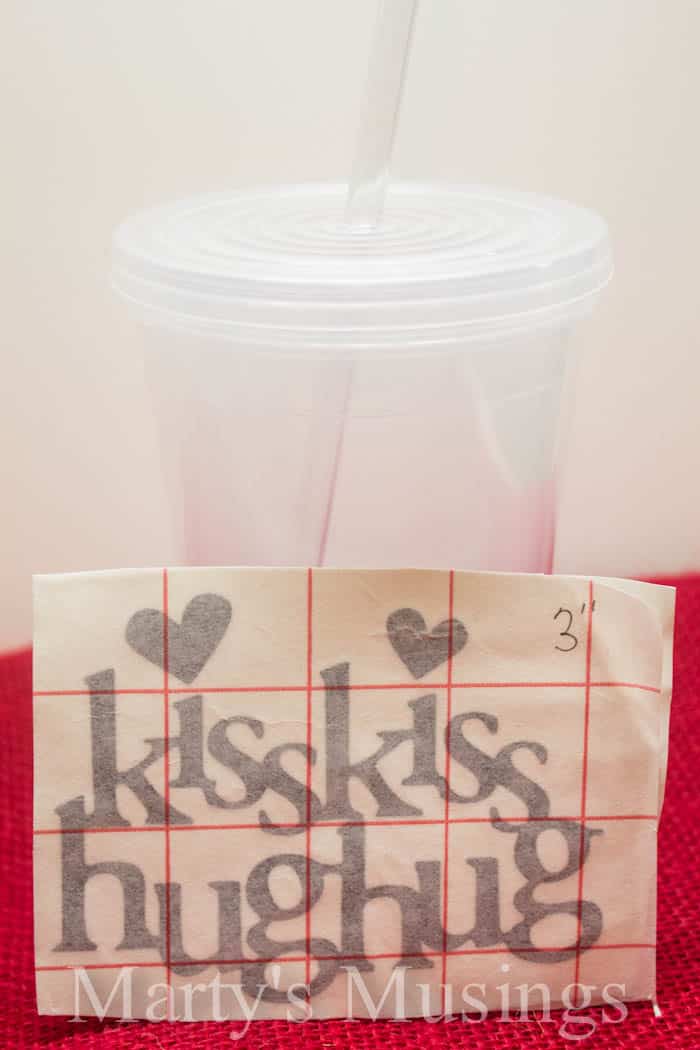 The right vinyl makes the project so much easier. I used a different product on my Scrap Wood Christmas Tree and it was a bear.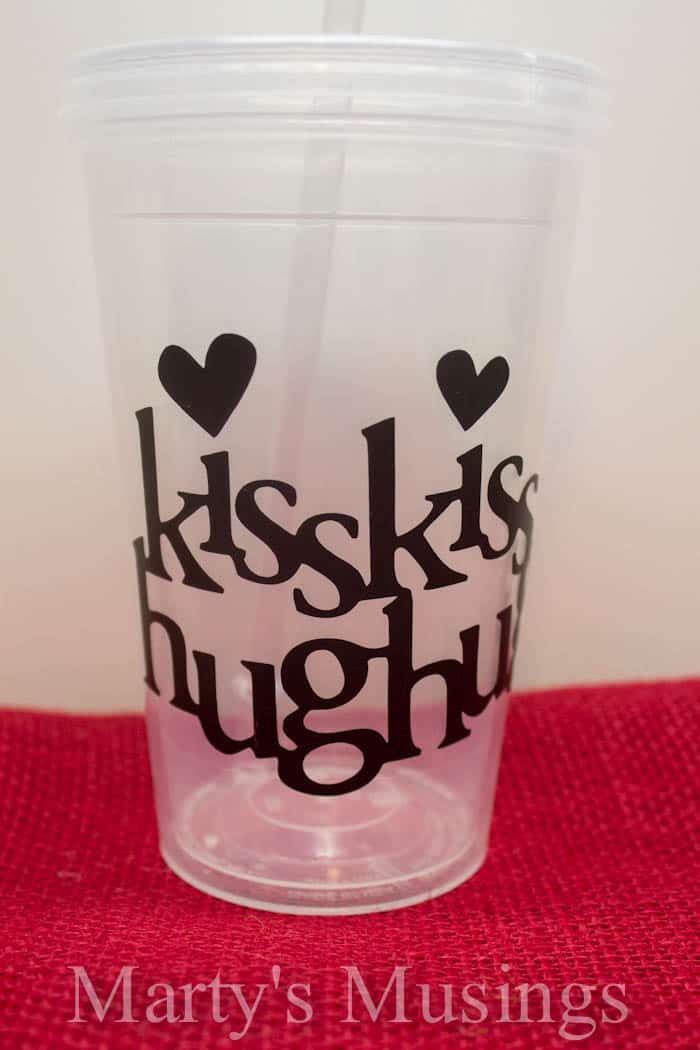 I'm going to give these to my kids for Valentine's Day filled with chocolate. They'll love me.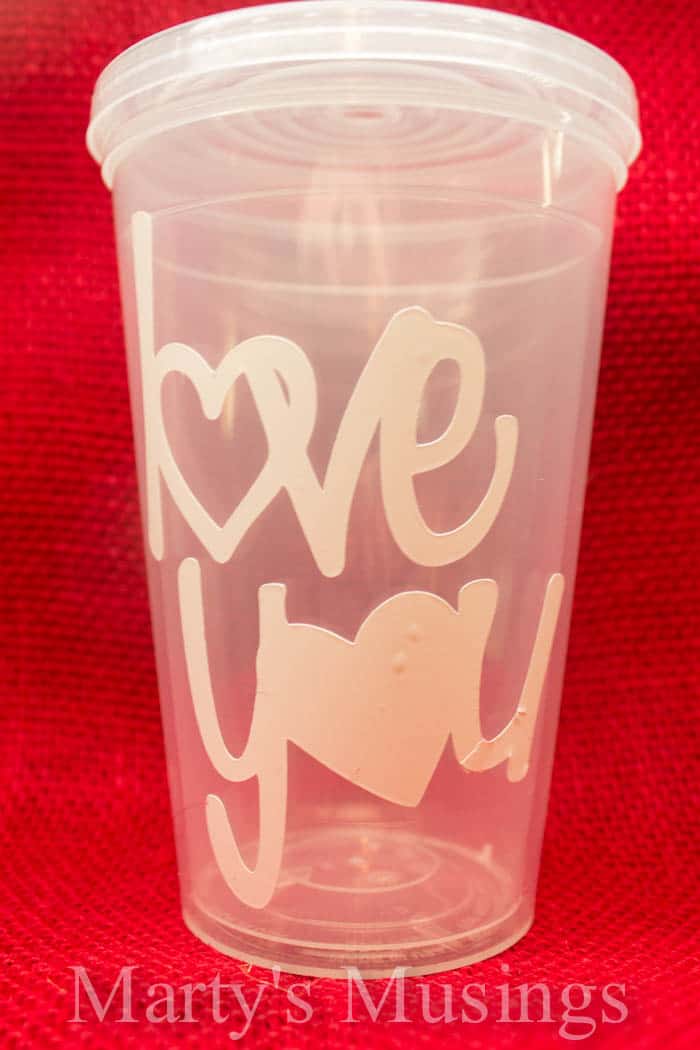 Love this. Love my Celestial Seasonings Southern Sweet Black Tea (and no, I didn't get free samples of the tea. ~sigh~)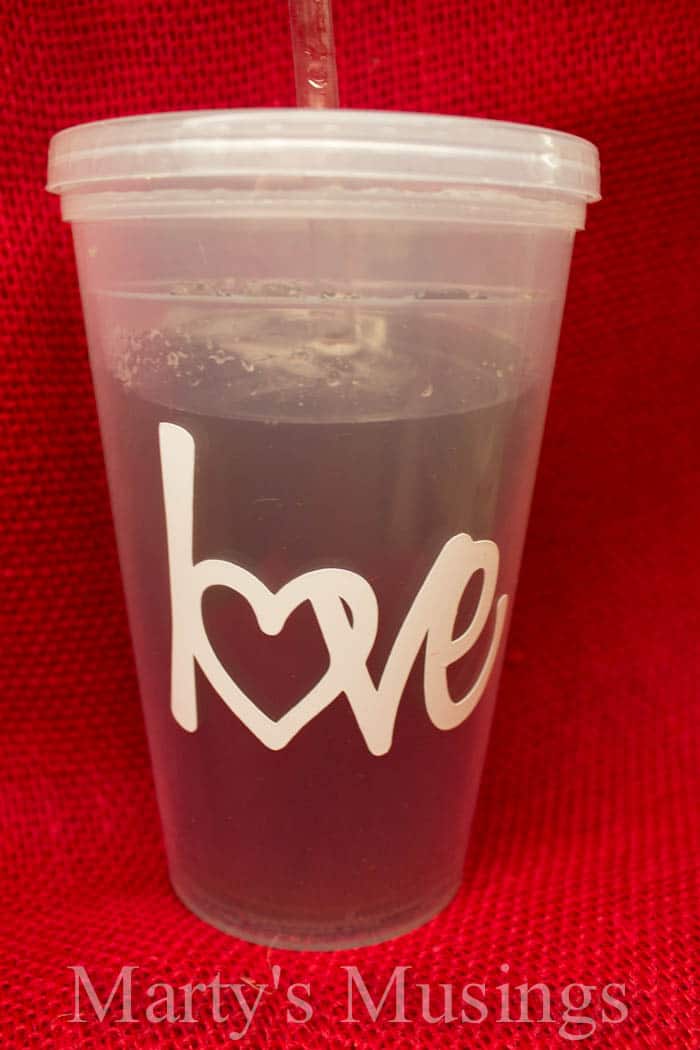 Love the price, too. Each tumbler is under $3 and can be ordered in bulk. I even made a cup for my sweetheart.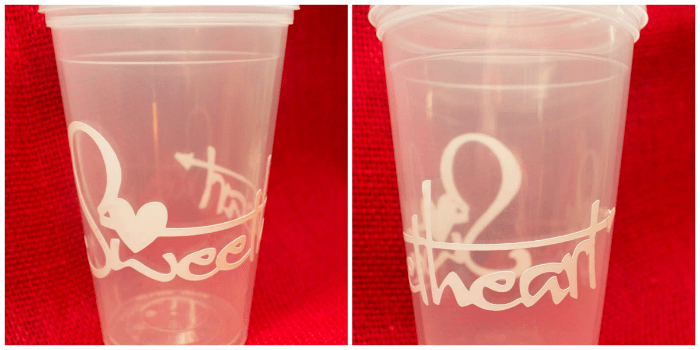 I think this would be a cute gift filled with chocolates and candy (or even K-cups for your favorite sweetie.)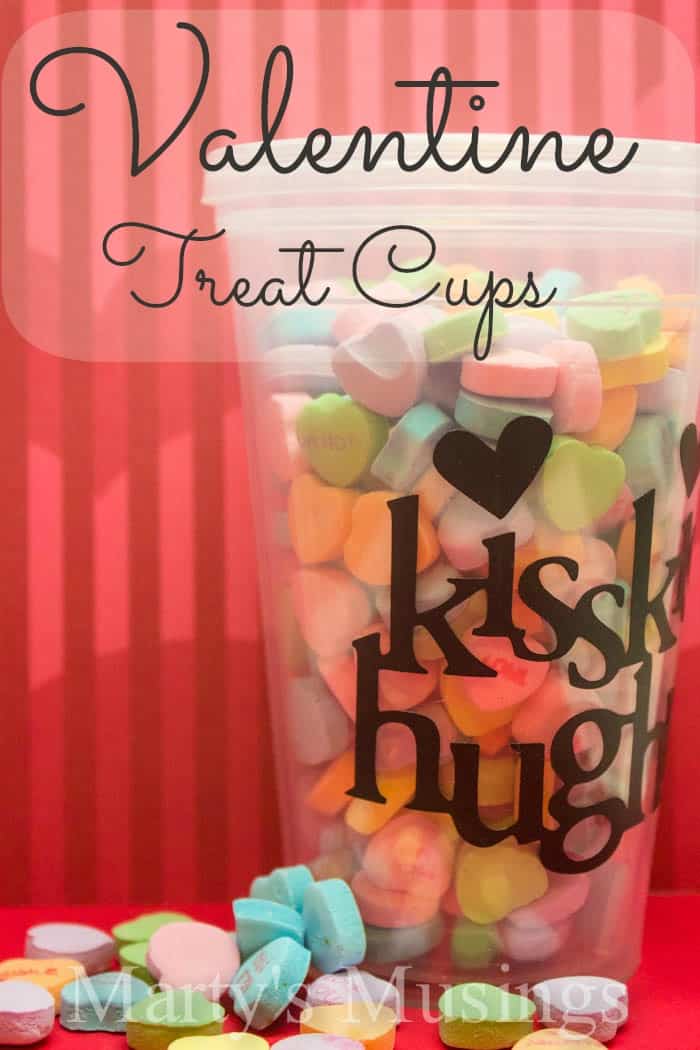 You'll have to wait to see my latest project which is a scripture quote for my daughter's room. It's still a work in progress. Need some inspiration before then? Check out my project gallery for more DIY projects, recipes, scrapbooking, homeschooling and more.